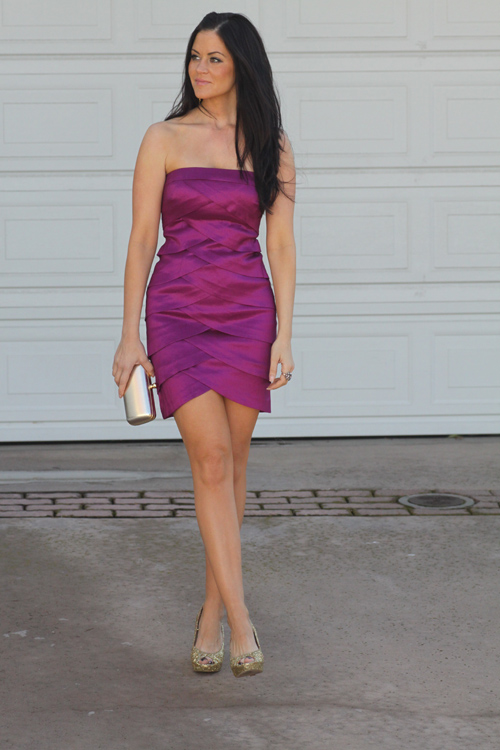 I apologize for my inconsistent posts last week as well as this week but the holidays, followed by aforementioned bf surprise, have taken up quite a bit of my time. I did want to give you the last look in this months style series so here it is

I stayed festive since everyone is gearing up for New Year's and sparkle is a prerequisite. I love the color of this dress and the crisscross layering adds a little something special. You can see the other style series looks from this month looks here, here and here.
I am off to Vegas to ring in this New Year right! (New dresses, check. New Shoes, check. I'm ready to go!)
Happy New Year!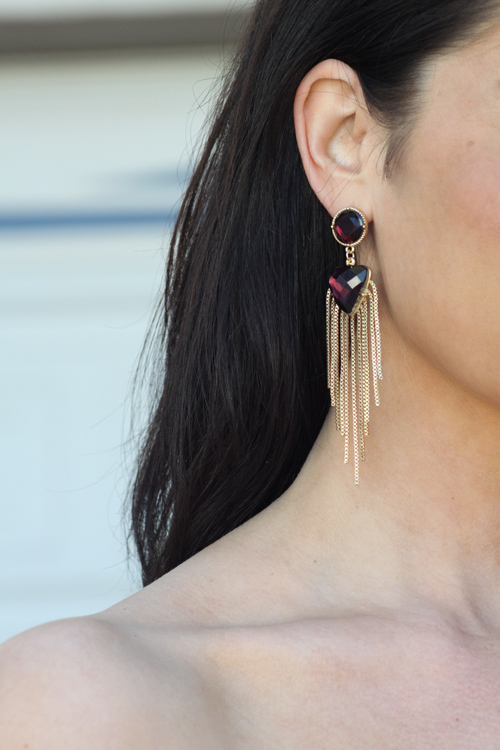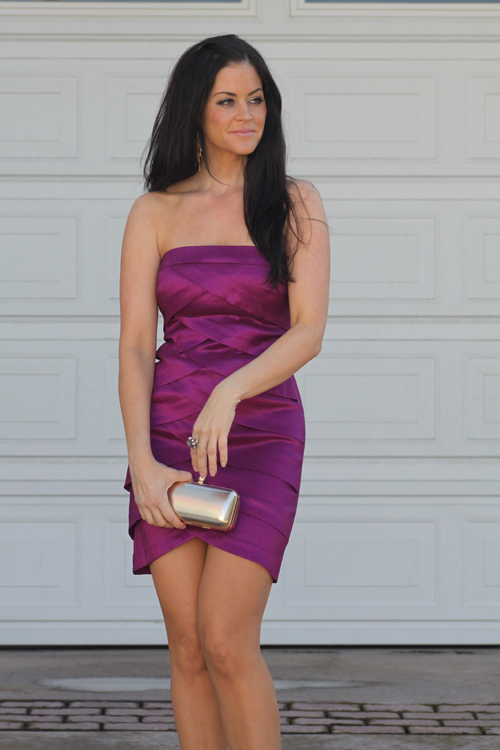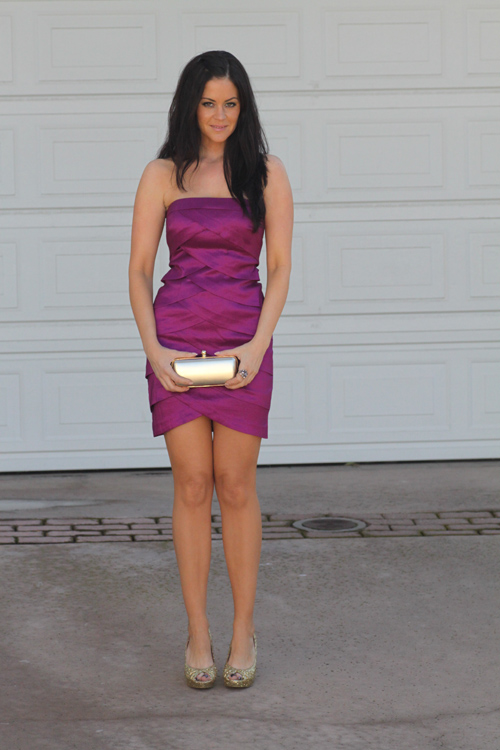 {Dress – F21, Shoes – Steve Madden (DIY glitter), Bag – Aldo, Earrings – H&M, Ring – F21}