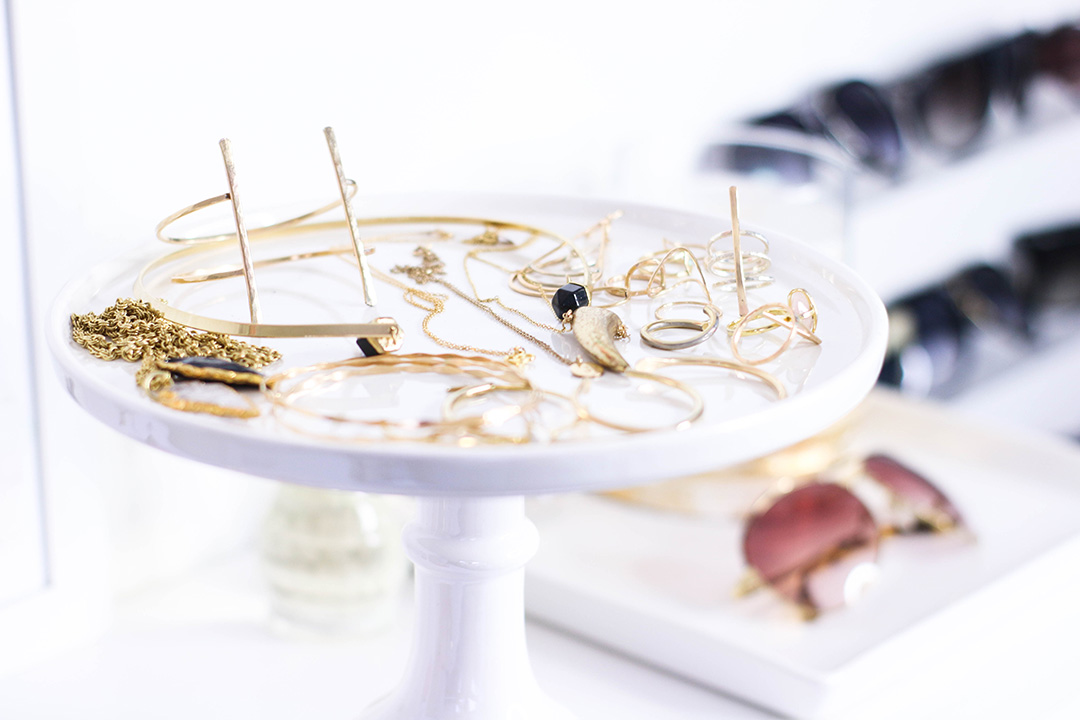 I am big on displaying the things I own in a functional but pretty way, so that I always know what I have and my items get worn. If things are hidden in a drawer or a box, I will never remember I have it!
Jewelry is definitely one of those things and these are some ways that I organize mine so that I can see it all laid out. I love that it also doubles as decor.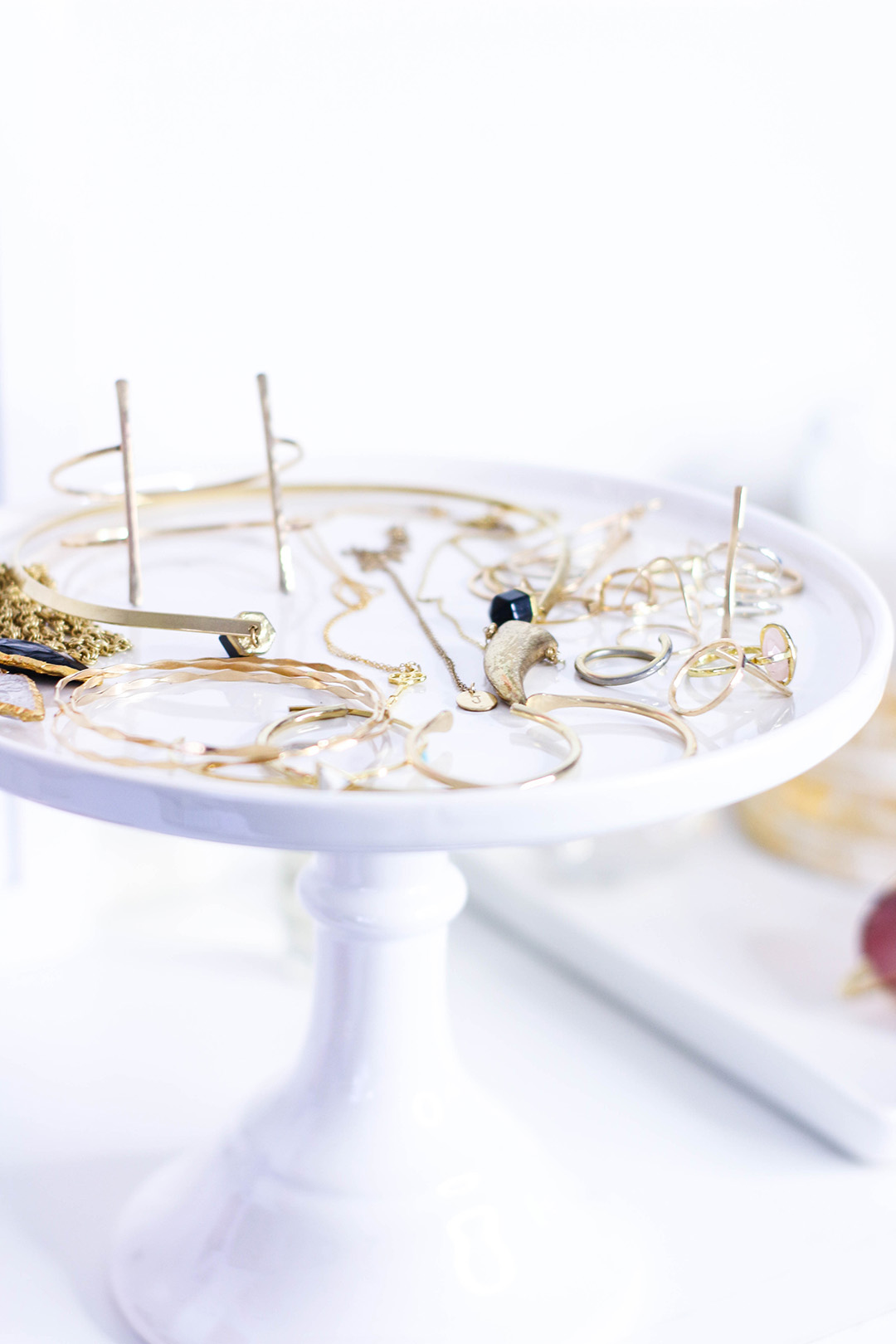 1. Cake platter:
I love using cake platters to give some height to a jewelry display. This one has a mother of pearl finish which really ups the chic factor. I also love versions with interesting details like scalloped edges.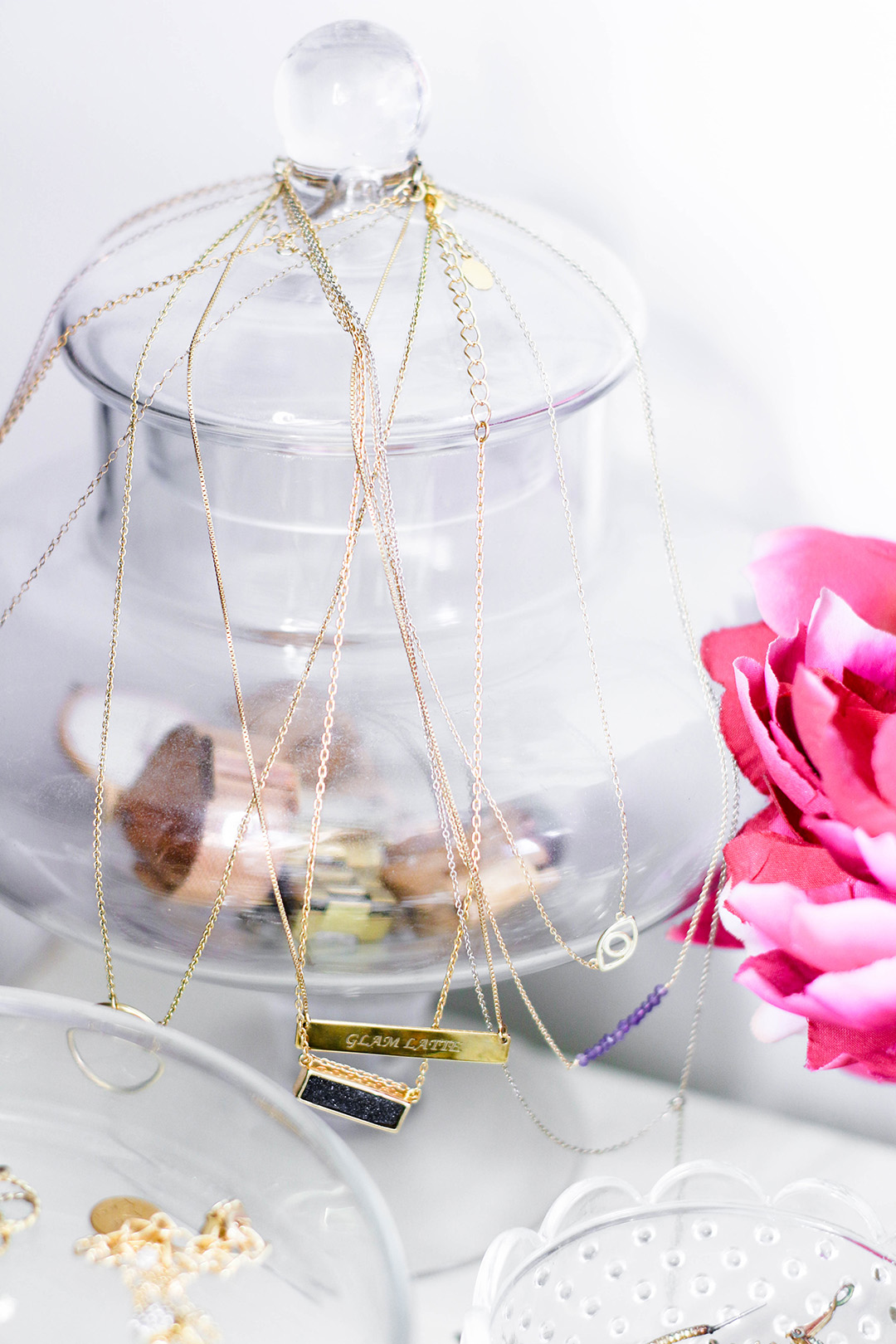 2. Apothecary Jar:
You can double these as storage (I keep my watches in mine) and also as a place to hang more delicate necklaces.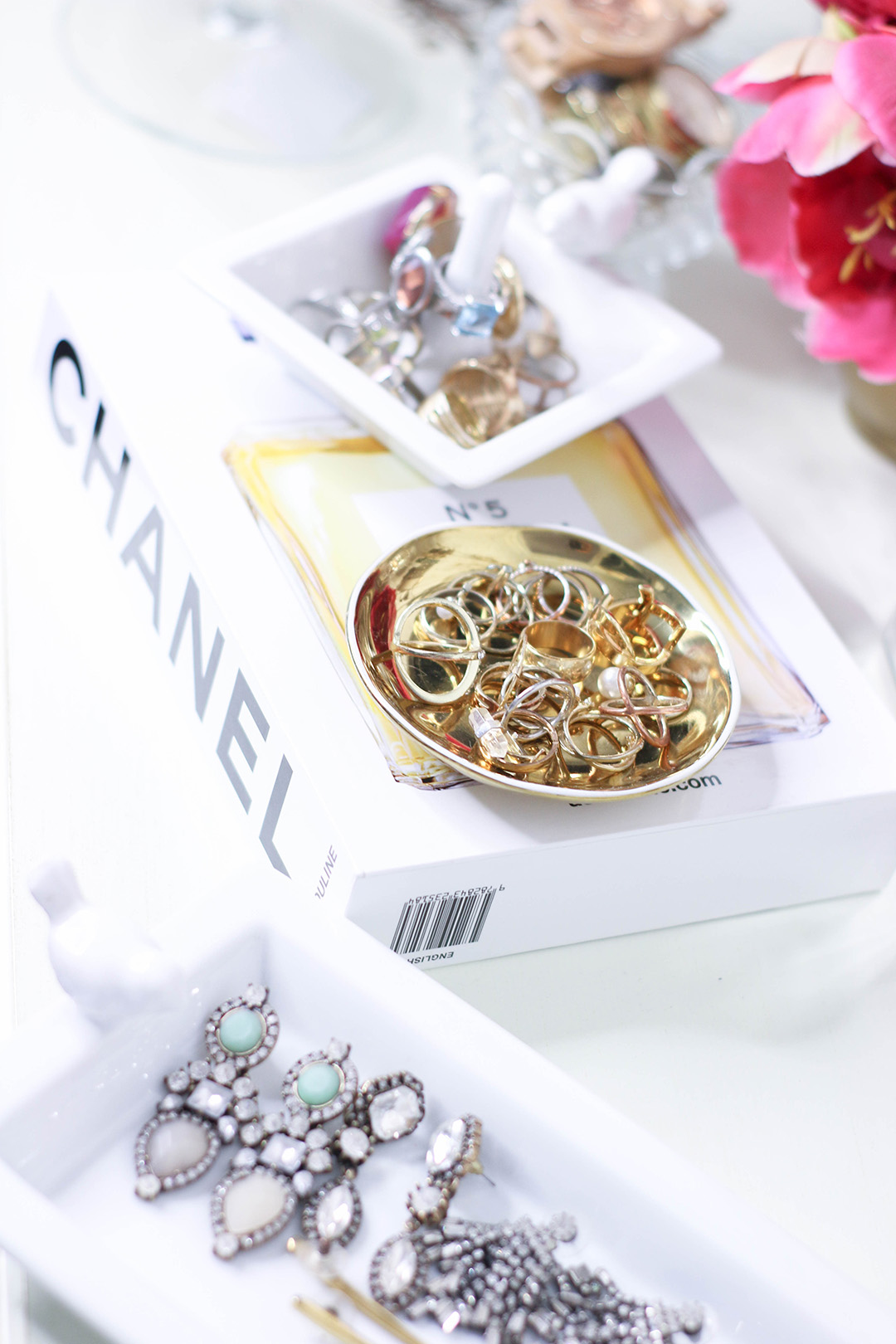 3. Pretty Dishes:
This is one of the simplest ways to display rings and blinged out earrings. I like mixing different dishes like this gold one and the white one with birds, I also love versions with cute sayings.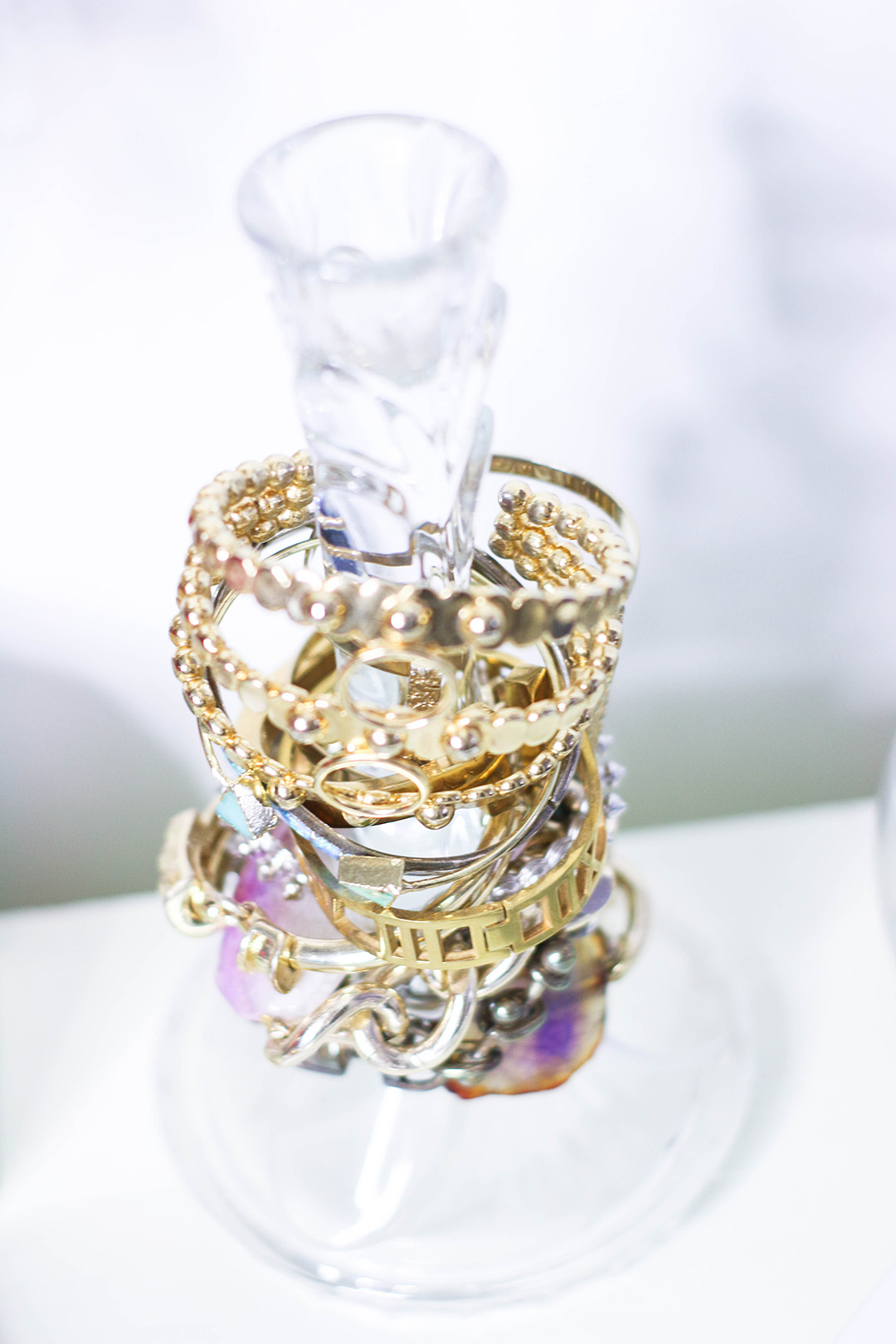 4. Candle Stick Holder:
These are perfect for bracelets and cuffs. I got this one on clearance at target and I like that it's clear so the focus is on the jewelry.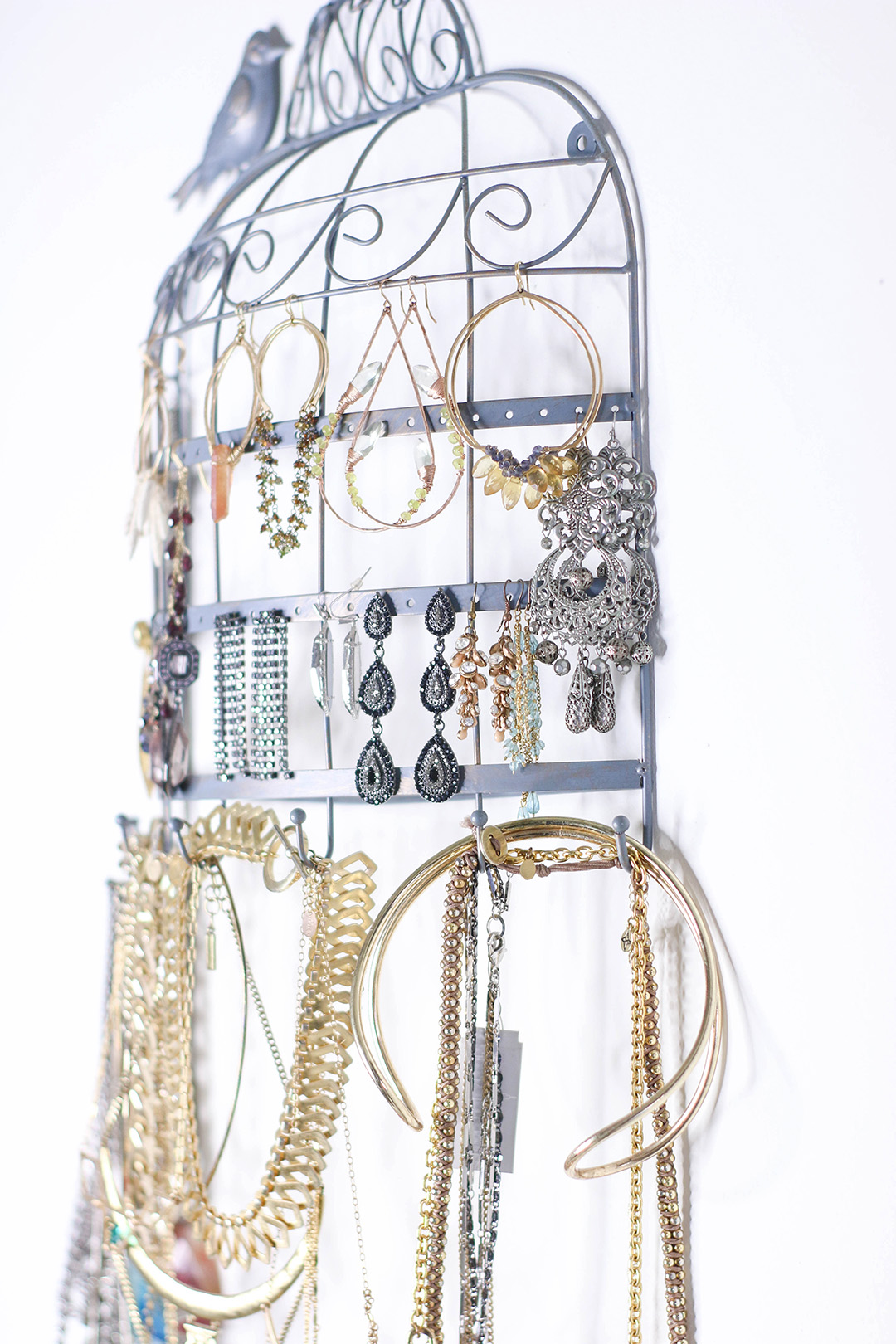 5. Wall Display:
The key to using a wall display is to keep it from being too cluttered. I prefer hanging my statement necklaces and larger earrings.

What are some ways you store your jewelry?
XO,