This post is sponsored by BabbleBoxx.com on behalf Simply Summer's Eve® however, all opinions are always my own! Thank you for sponsoring brands that make Glam Latte possible!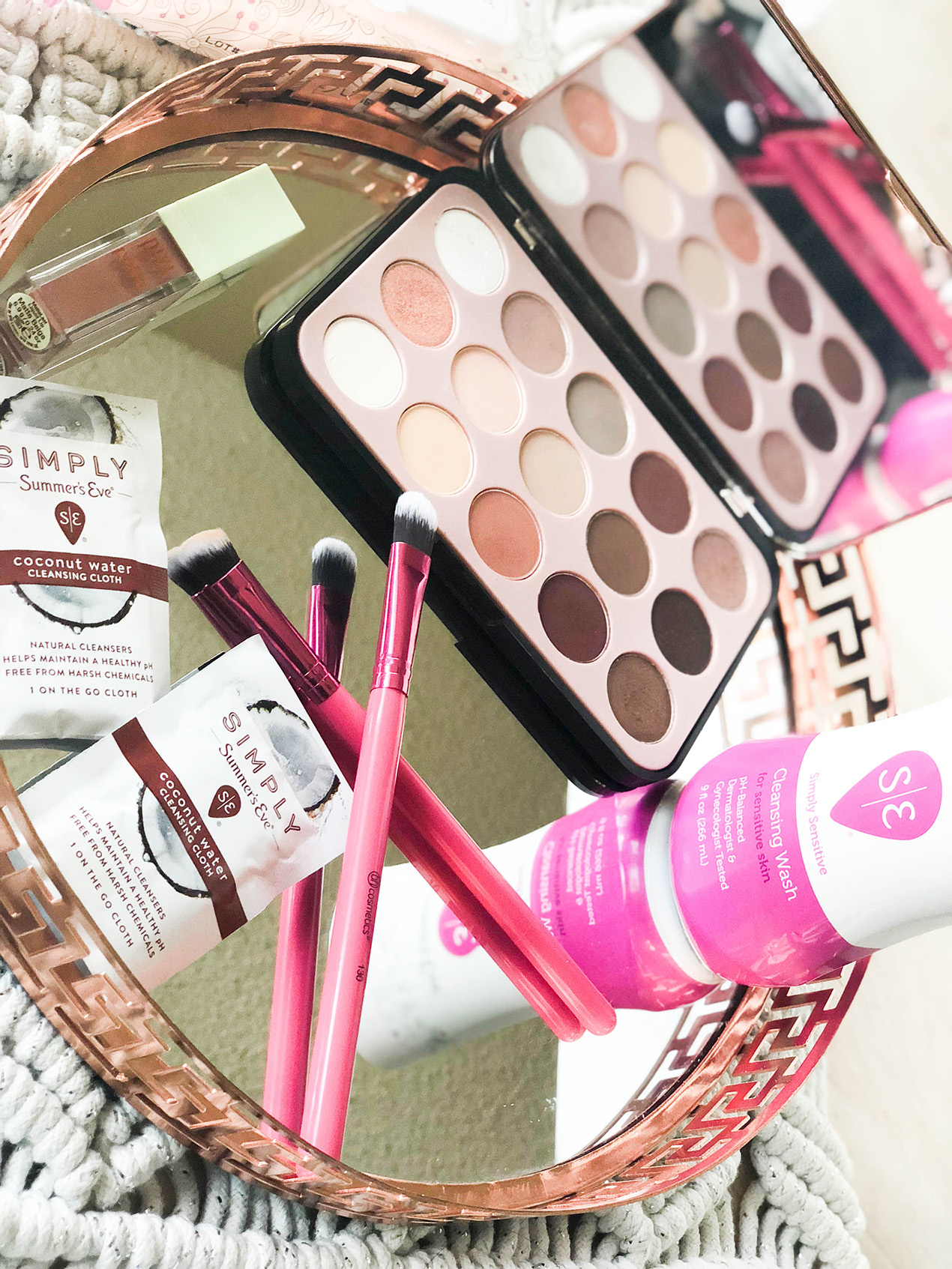 Some say Valentine's day is just a Hallmark Holiday, however, I choose to look at it as a day to take time to celebrate the people you love. It doesn't have to only be about relationships, but friendship and family too. Whatever you do and however you choose to spend the day, I say keep in mind it's simply about loving and being loved in every form. No need to put pressure on it or make yourself feel bad if you are single!
For me, when I am dating someone, I typically have 5 things I do when prepping for Valentine's Day date night, whether it's going out or staying in.
1. PREP MY BODY
It all starts in the shower with the obvious – shaving. I also like to exfoliate and self tan the day before. The day of, I use soaps and scents that are particularly nice. I actually really like the Simply Summer's Eve® Coconut Water Gentle Foaming wash. It smells really nice (my bf loves coconut) it's also free of harsh chemicals and helps maintain a healthy pH. In fact, all of their products are also free of alcohol and parabens.
Post shower, I make sure to hydrate my skin post shower with a body oil or super hydrating lotion.
2. FOCUS ON FEELING PRETTY
I think makeup that enhances a natural prettiness is best for an occasion like this, however, if that's not you, it's all about making sure you feel pretty. When you are feeling your best, that confidence is exuding from your pores and that in and of itself is sexy. Personally, I like to play with soft mauve tones for my eyes and lips and keep the cake to a minimum.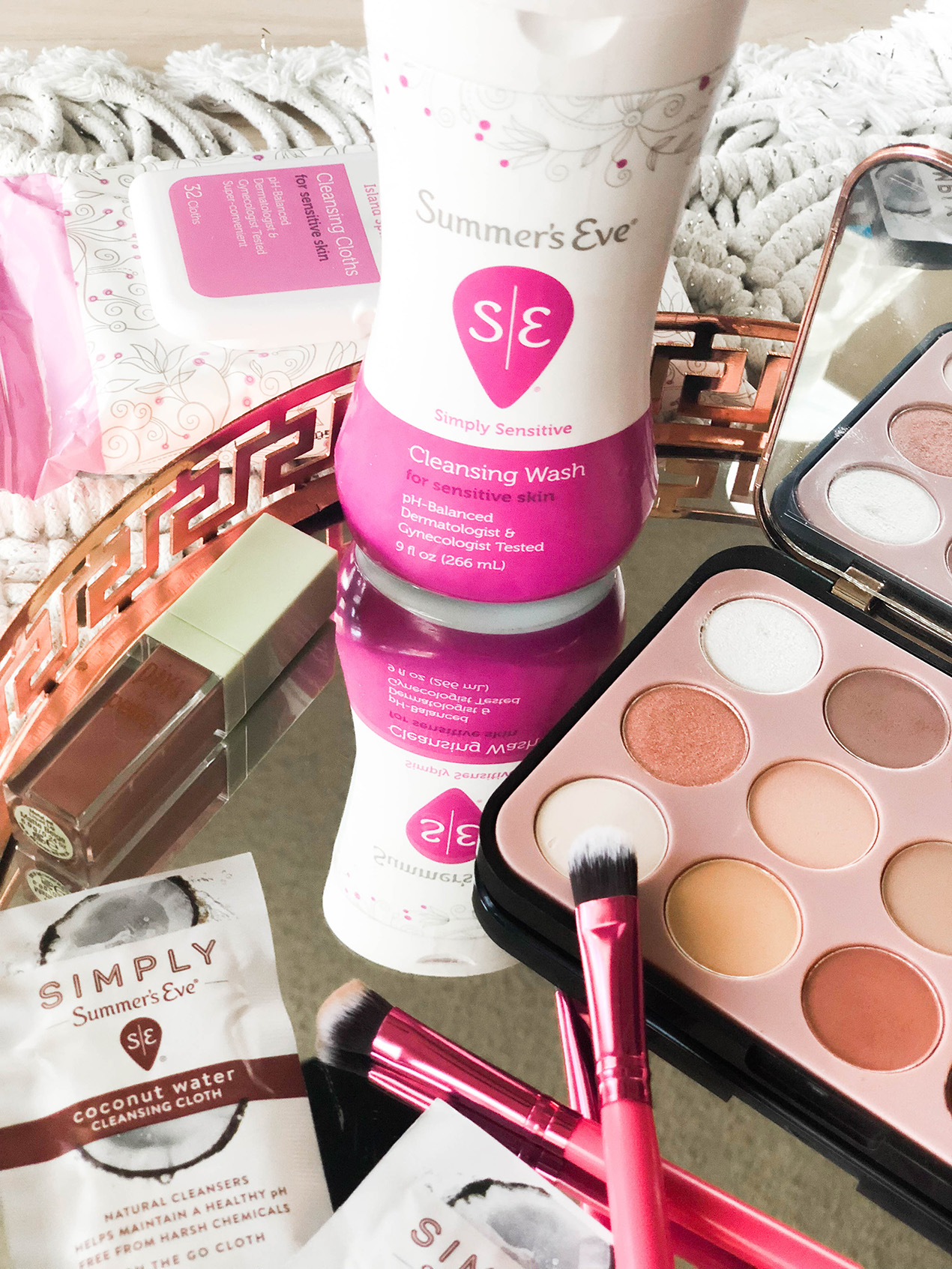 3. CHOOSE A SIMPLE OUTFIT
Again, like the makeup, I think something that enhances your natural strengths is key. If you have amazing legs, wear a dress. if your butt is your asset, some tight jeans. If you have a great chest, maybe something a little lower cut. But whatever you choose, keep it simple and make sure you feel good in it. For me, I love a great pair of jeans with a sexy top. Blending comfort with a little sex appeal is my perfect formula.
4. MAKE SURE TO SMELL GOOD
As I mentioned, my boyfriend loves coconut so I like starting with that. They also have Simply Summer's Eve® Coconut Water Cleansing Clothes  that are great for throwing in your bag for on the go, so you can stay fresh all night.
I choose a lotion that has a nice sent, followed with a body spray. I usually go with a softer more romantic perfume but really, that's all about personal choice. I also like using a bit of highlighter on the shoulders and collar bone. It's just a nice tough that looks really pretty.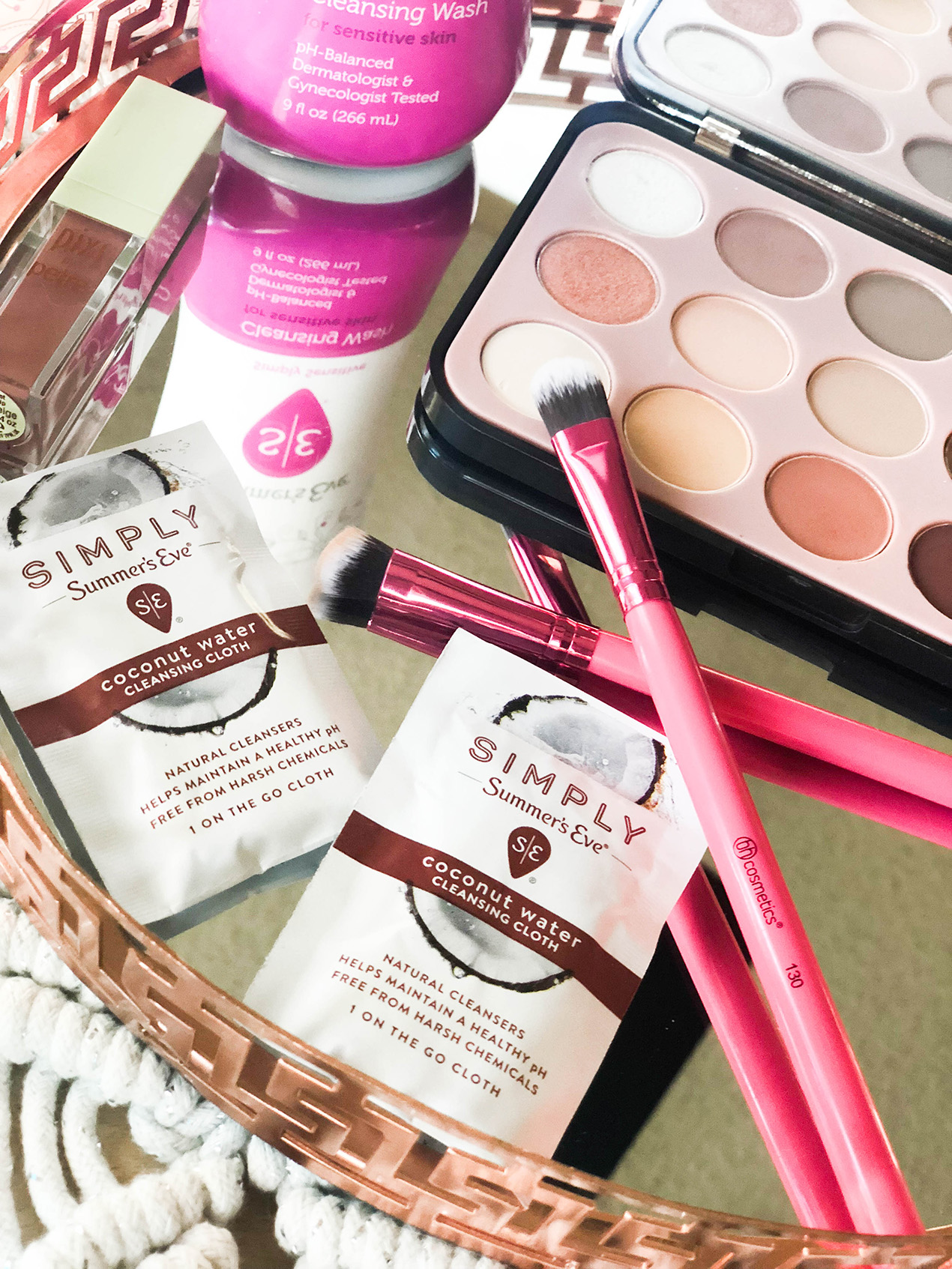 5.  SET THE MOOD
To be honest, I'd much rather stay in (So would 58% of women!) To create a relaxed setting, candles are a must. We also love wine, so it goes without saying that a nice bottle is important.  As far as movie choice, I try to choose something we'll both enjoy. While The Notebook is a popular choice for 27% of women, you're not doing yourself any favors if he is feeling tortured the entire night!!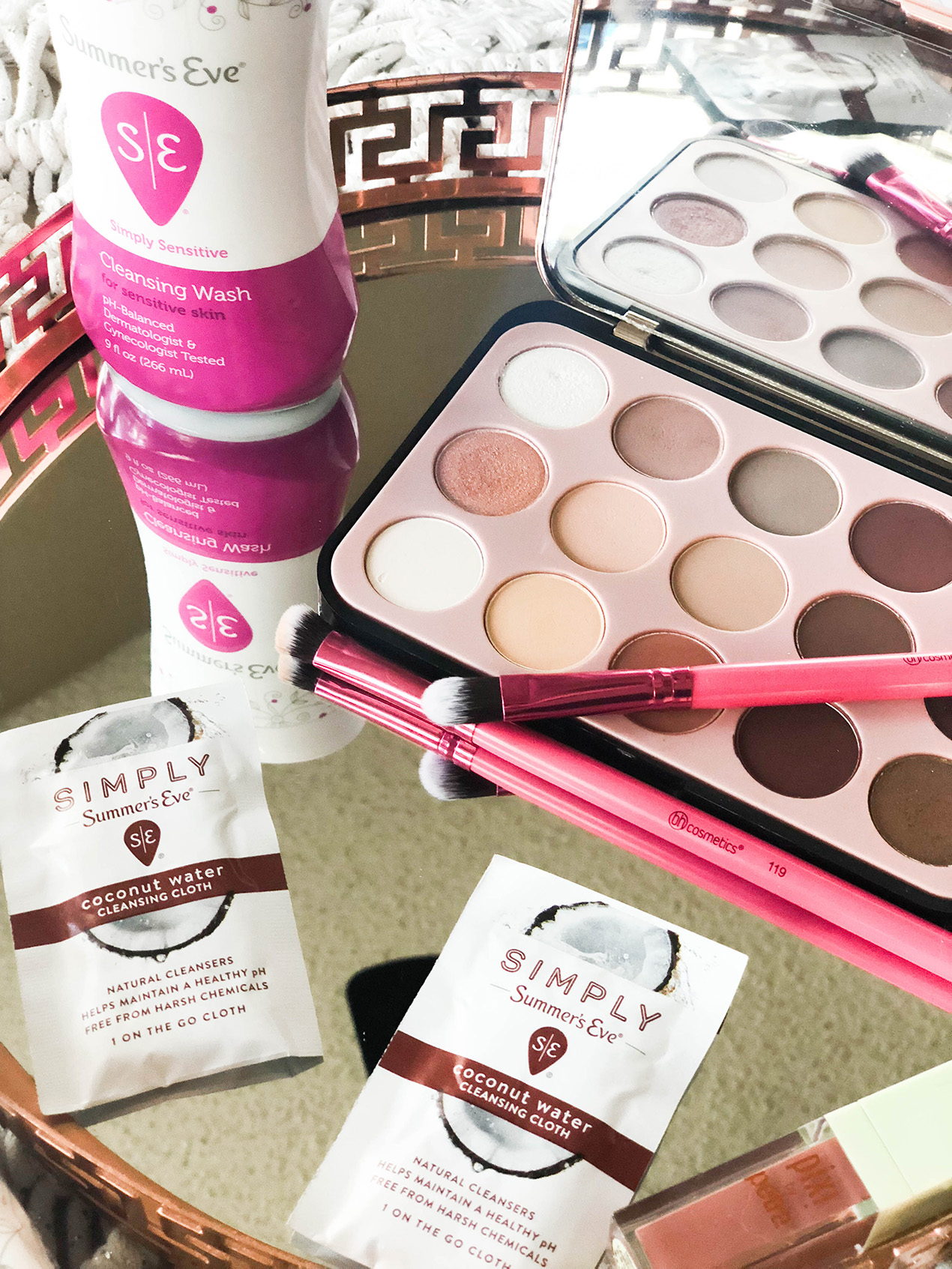 Either way, whatever you are doing to celebrate on Valentine's Day, be your freshest! Summer's Eve has an amazing promotion when you purchase any two (2) Summer's Eve products, get a FREE Beauty Treatment or Fitness Experience on Summer's Eve!
The Promotional period is through February 13, 2018. The reward is one free beauty or health & wellness experience. This may include, but is not limited to manicure, pedicure, blowout, hair styling, haircut, yoga class, Zumba class, Pilates class, gym pass, nutritionist consultation or personal training session!!
Say what?! You guys will DEFINITELY want to enter so head over to find out all the rules and qualifications!  https://summersevevalentine.com 
I hope you have a great Valentine's Day wherever you are and whatever you do. Love you all!
XO,