Summer is around the corner and one of my favorite ways to accessorize my outfit is with a hot pair of sunnies. They area  functional accessory (I have really sensitive eyes) but that doesn't mean that they can't be cute! A cool pair can totally change the vibe of an outfit.
There are certain styles that tend to be my go to, but there are also some new styles I want to try this season (hello metal cat eye!)
Here are a few I think go great with lots of different summer looks, let me know which is your favorite!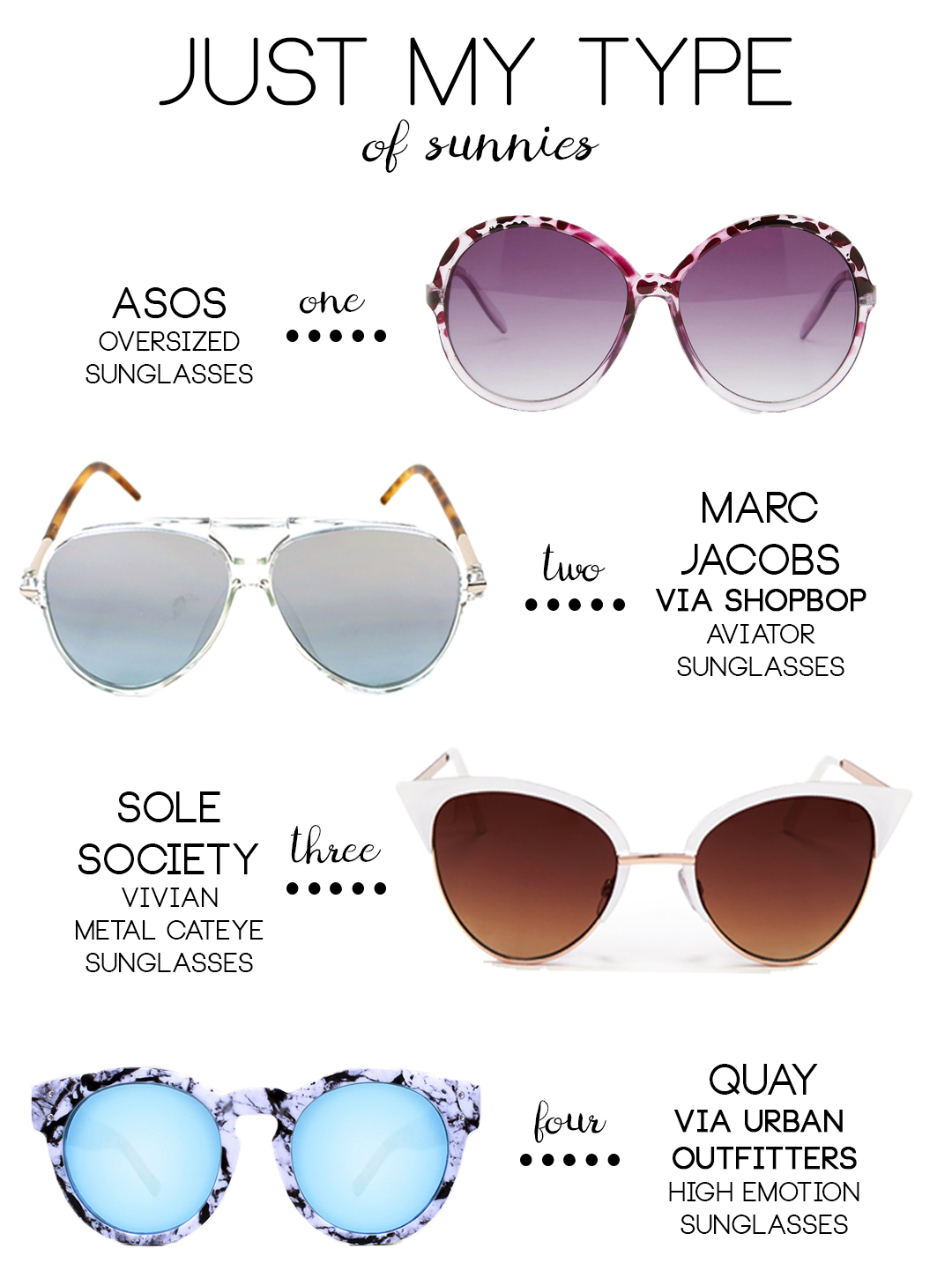 XO,