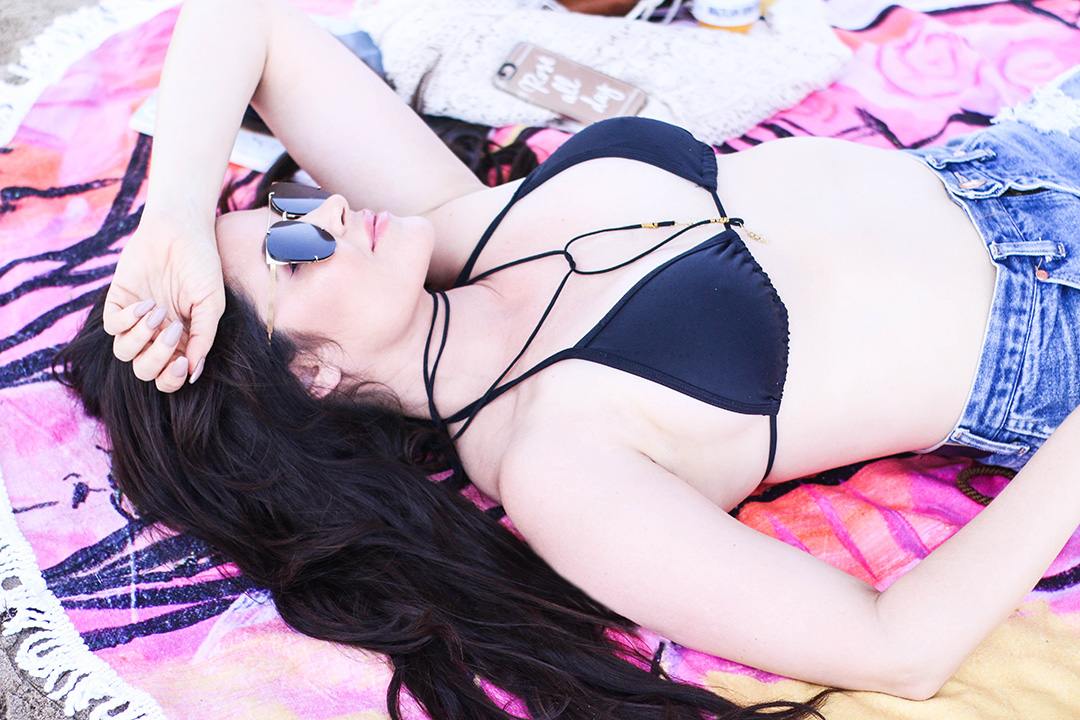 I mentioned last week that I was trying to soak up the last days of summer, and with labor day fast approaching, I've been trying to do just that. It's the last opportunity for most to get to the beach and soak up the sun, so if you are planning on doing that here are some of my favorite beach bag items to do it in style.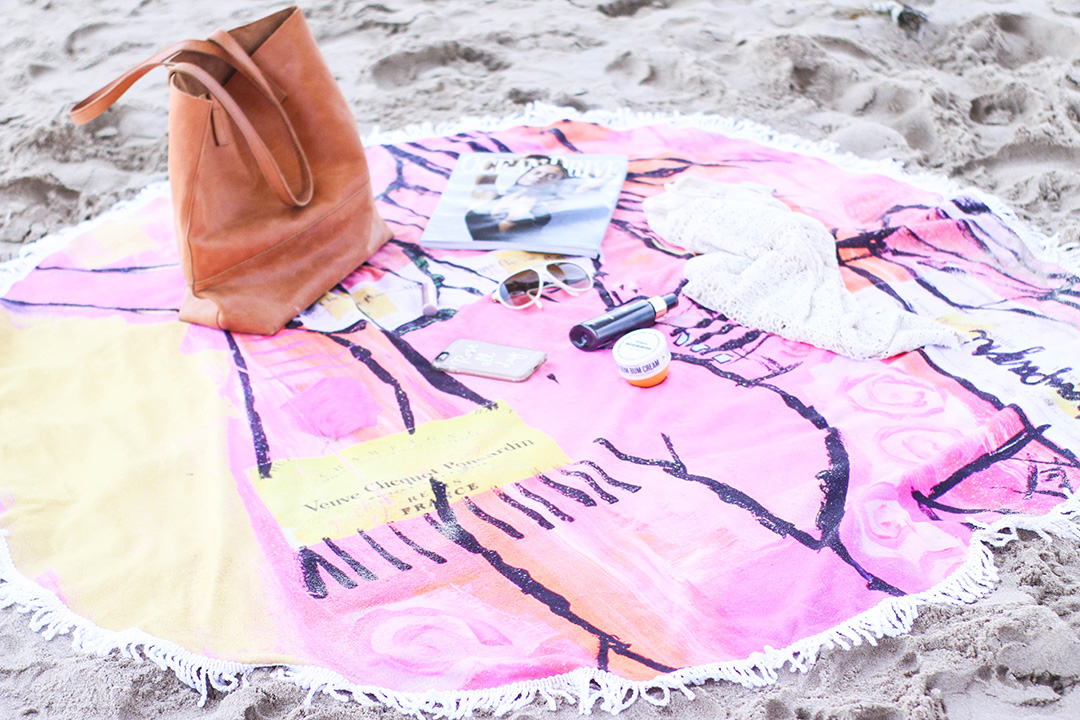 The Bag
Let's talk about this bag shall we? This bag is gorgeous and it's leather so I only recommend it if you will be avoiding water. I typically don't go into the ocean so for me it works. But I do realize this may not be the best choice for most. In that case this bag is best saved for those chic moments and here are some better options for the beach.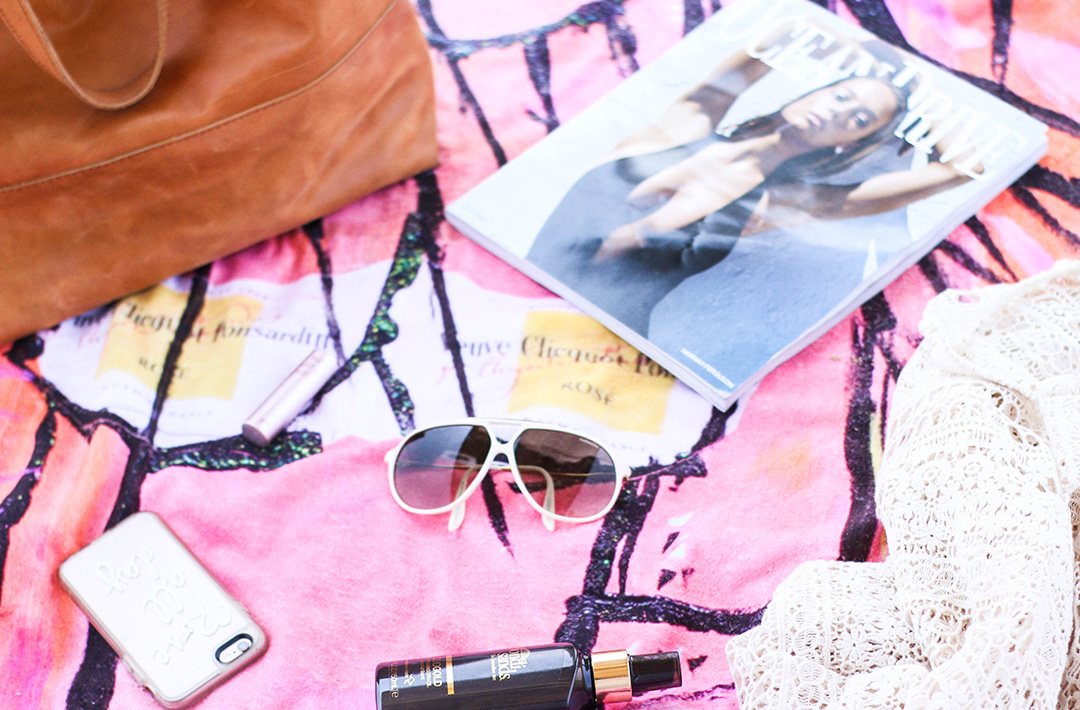 The Towel
This is more than a beach towel, it's art. Robin Hiers, an Orange County artist took her beautiful pieces and put them on these amazing towels. SO cute right?! As soon as I saw them, I knew it would change my beach game for good. They are really big, super soft and really chic. I highly recommend checking them out, there are lots of other styles – I LOVE this one.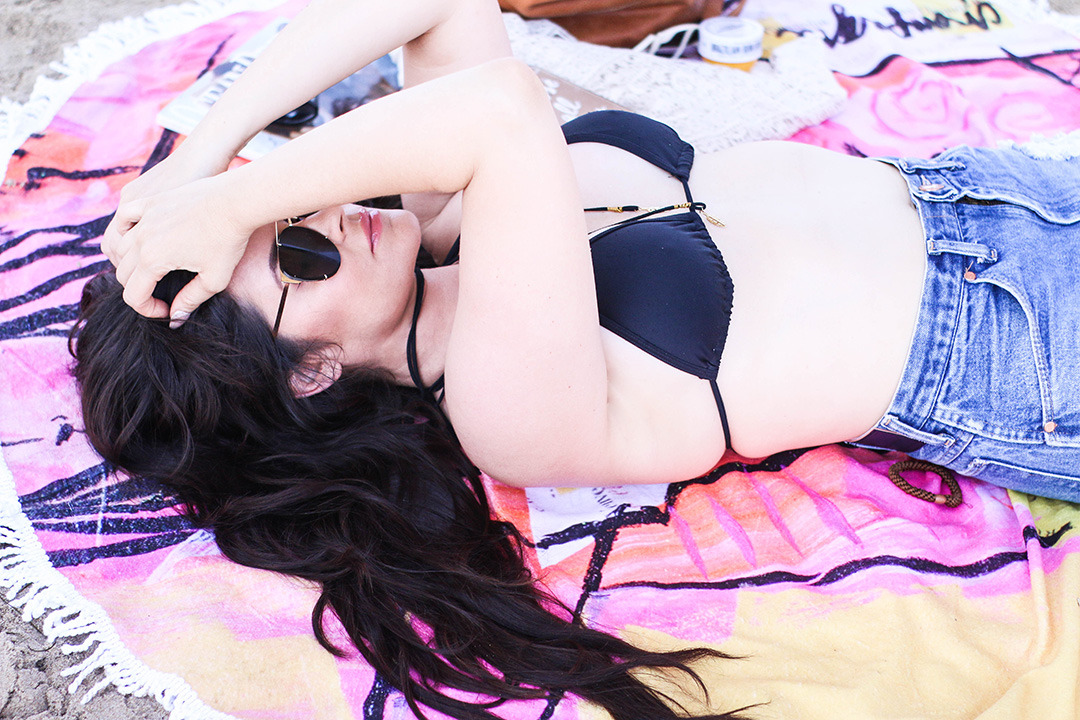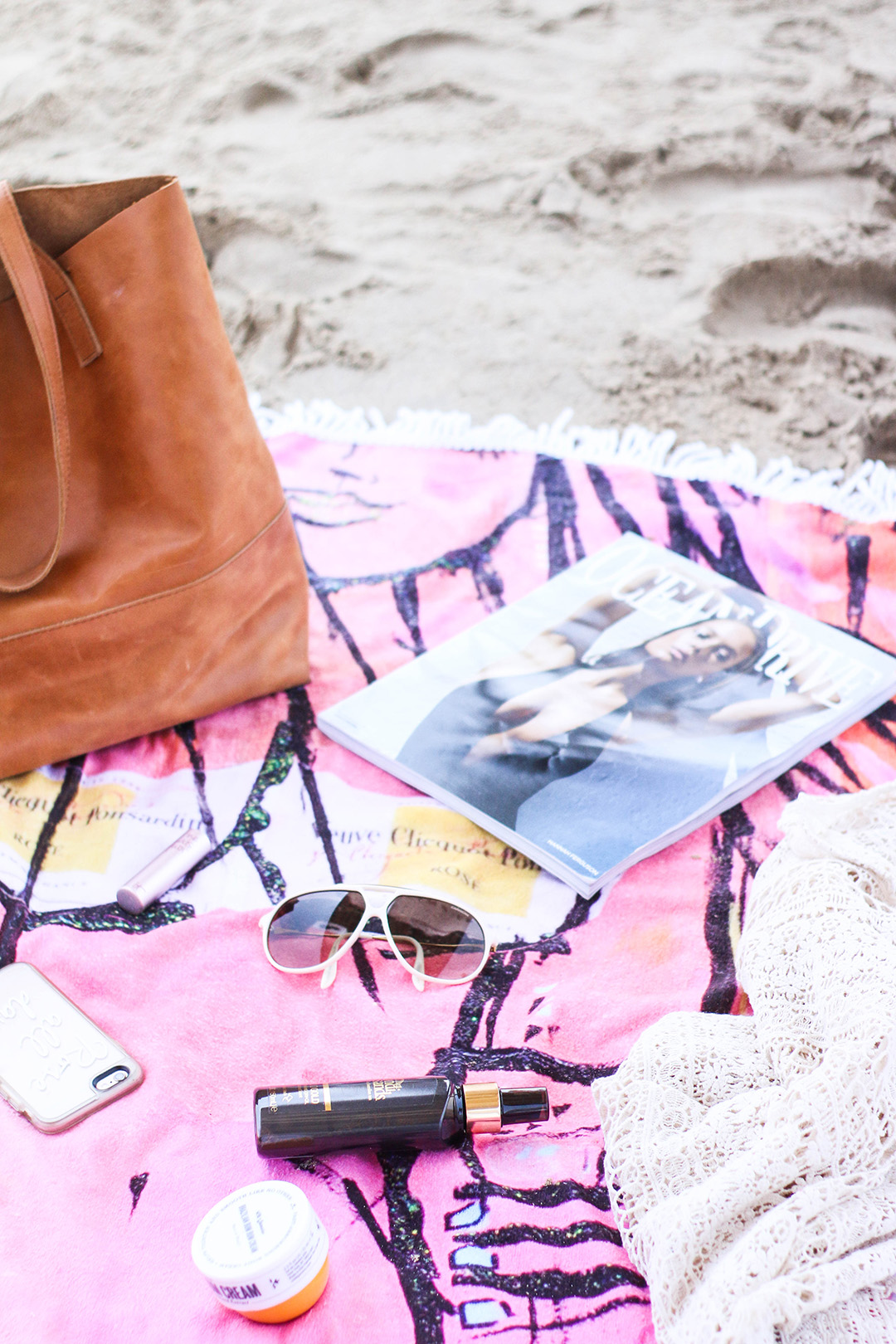 What's in the Bag
I think I've talked to death my obsession with sunglasses and I think it goes without saying that those are a beach day must have. Sunscreen is also a must. But a few other skincare products I'm loving is the dryoil from Bondi Sands and the Brazilian Bum Bum cream for making me look tighter and toned (cause lets be honest, we can all use a little help amiright?)
Looking tanner and toned when you go, will make you feel more comfortable and confident in your bathing suit at least for me, it really helps!

I also like to bring a magazine and a beach cover up. This one from Cabi Clothing is really cute, and here are a few others.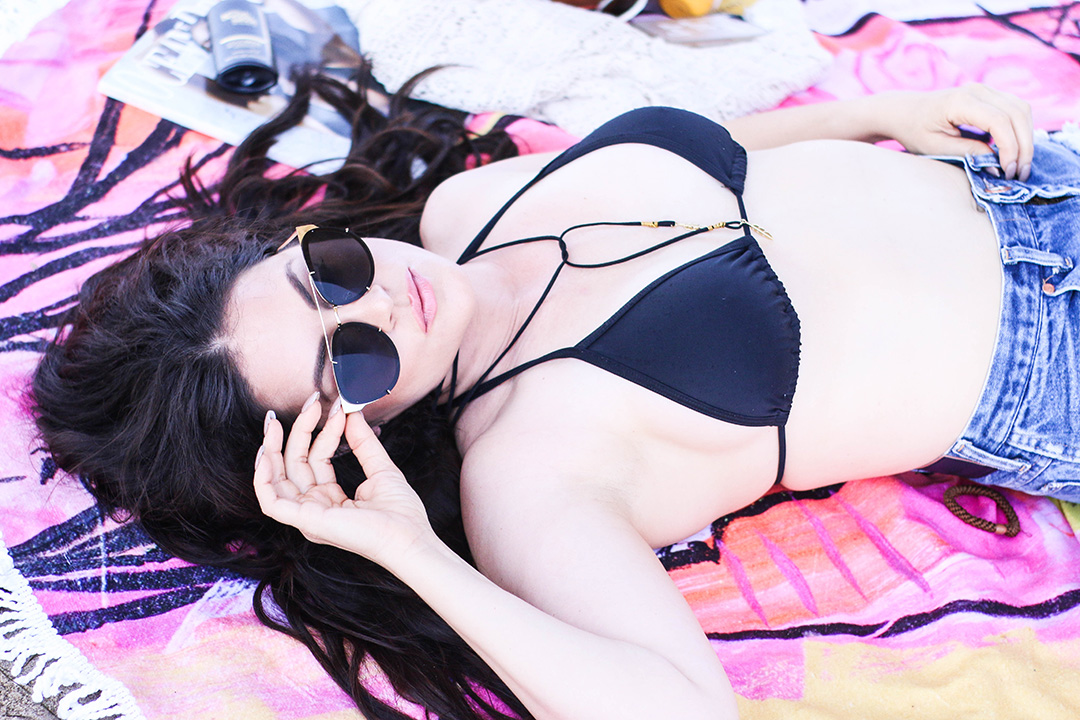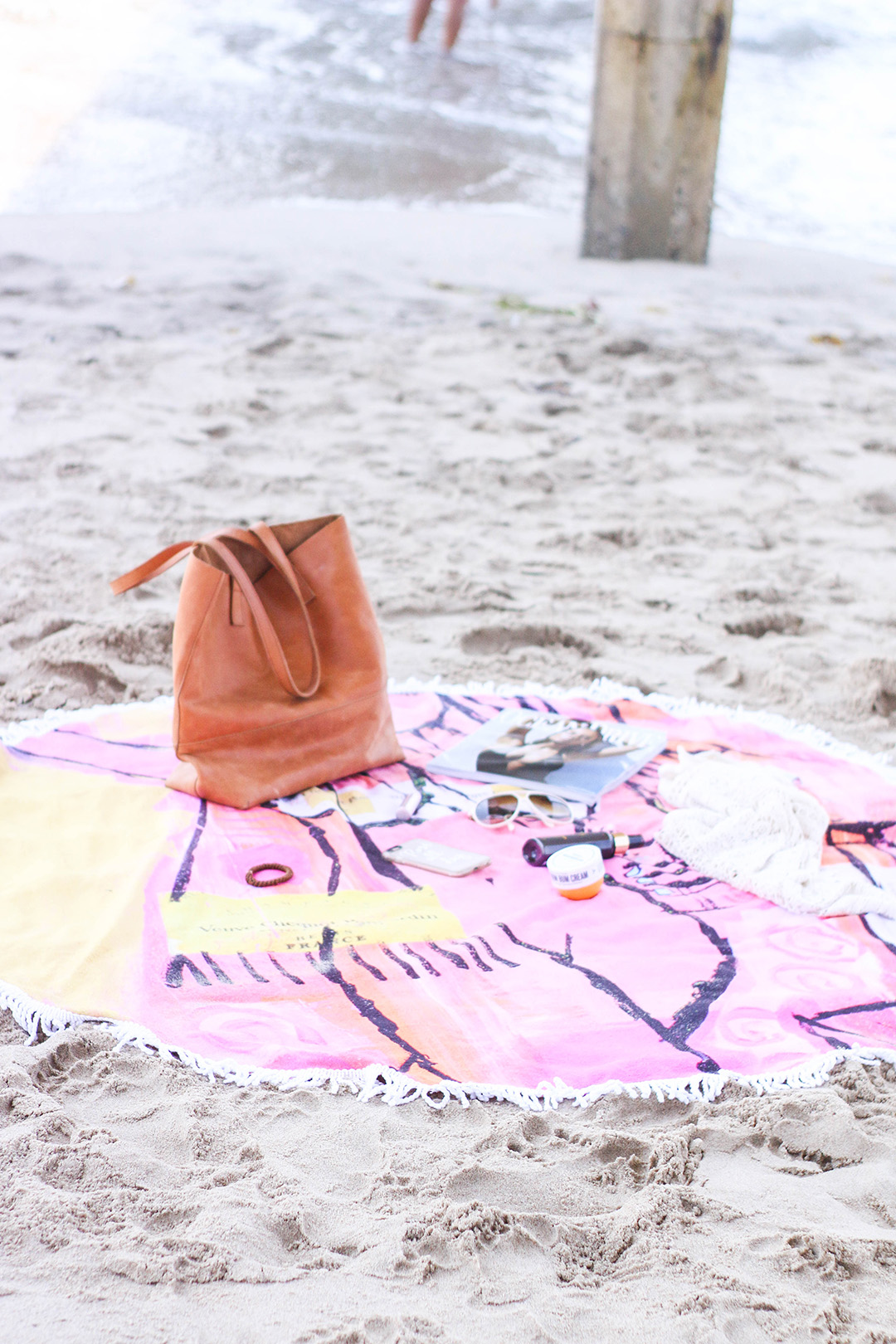 The Deets: Bag: Live Fashionable, Towel: Robin Hiers, Sunnies: Ditto, Brazilian Bum Bum Cream: Sol De Janeiro , Dry Oil: Bondi Beach, Cover Up: Cabi Clothing, Choker: ACoDesigns
XO,