This post is sponsored by Collective Bias, Inc. and its advertiser. All opinions are my own. Thank you for supporting brands that make Glam Latte possible! #HealthySkinIsBeautiphil #CollectiveBias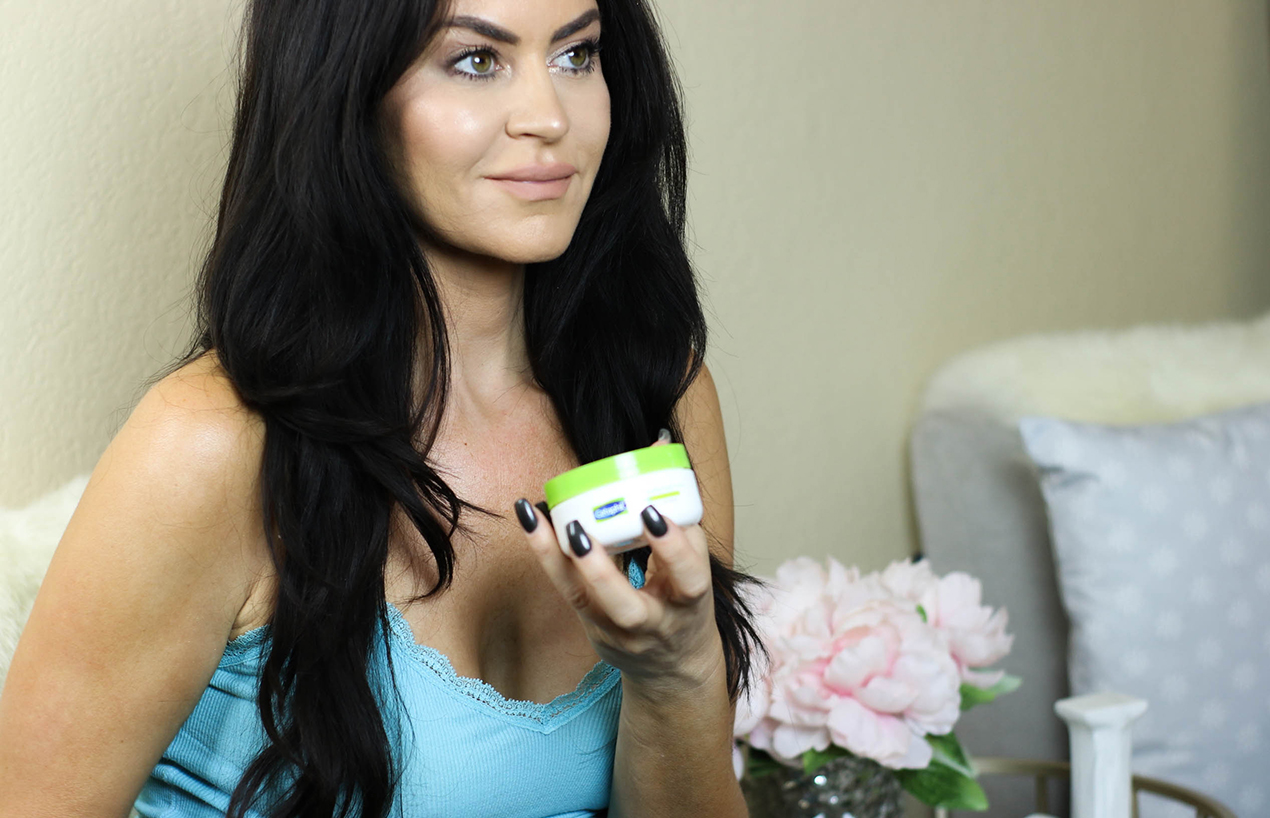 To me, having great skin is the key to looking and feeling my best. Skincare is a process. I've found the key to getting ready for a special event or night out is to do so weeks in advance.
But even when not prepping for something specific, taking care of my skin is still super important, especially because I am always wearing makeup, doing tutorials and testing products. I have a pretty solid routine I adhere to, however, since moving to a drier climate, adjustments have been necessary.
Obviously, diet and exercise play a huge role, but I also wanted to share a few things I recommend doing nightly. These extra steps have helped me have the best complexion possible whether it's for an event, shooting photos or date night.

1. WASH OFF YOUR MAKEUP
This seems like a no-brainer, but I can't stress how important this is. When we sleep our skin goes through a regenerative process and when there's makeup on it, it pretty much can't. Makeup also interferes with the ability to build collagen which causes wrinkles and premature aging. This will also lead to dullness which is exactly the opposite of what you want when trying to look your best.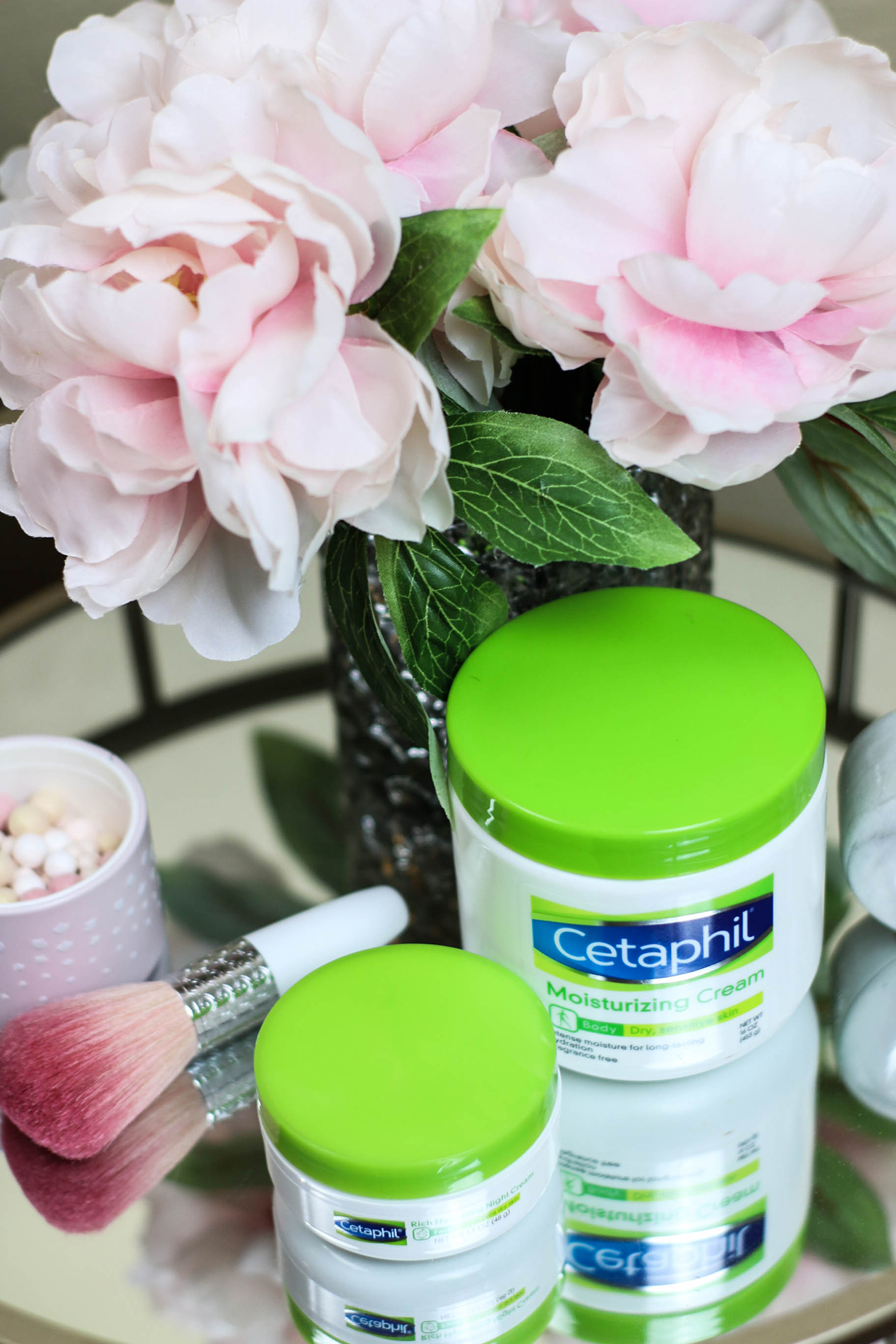 2. HYDRATE
This includes drinking enough water, as well as using a really good moisturizer. Currently I have been using the Cetaphil®  Rich Hydrating Night Cream with Hyaluronic Acid. I like this one because it helps strengthen the skin's moisture barrier, which protects it from dryness while soothing and nourishing it overnight. It has hyaluronic acid, pro-vitamin complex and olive oil, and is also fragrance free, which is big for me. I also hydrate the rest of my body as well because, let's face it, the skin on our face isn't the only skin that is regenerating through the night. I've also been loving the Cetaphil®  Moisturizing Cream. It provides immediate relief from dry skin and is fragrance free. Let me tell you, this desert air is no joke and, with this, I wake up with silky smooth pool-ready skin!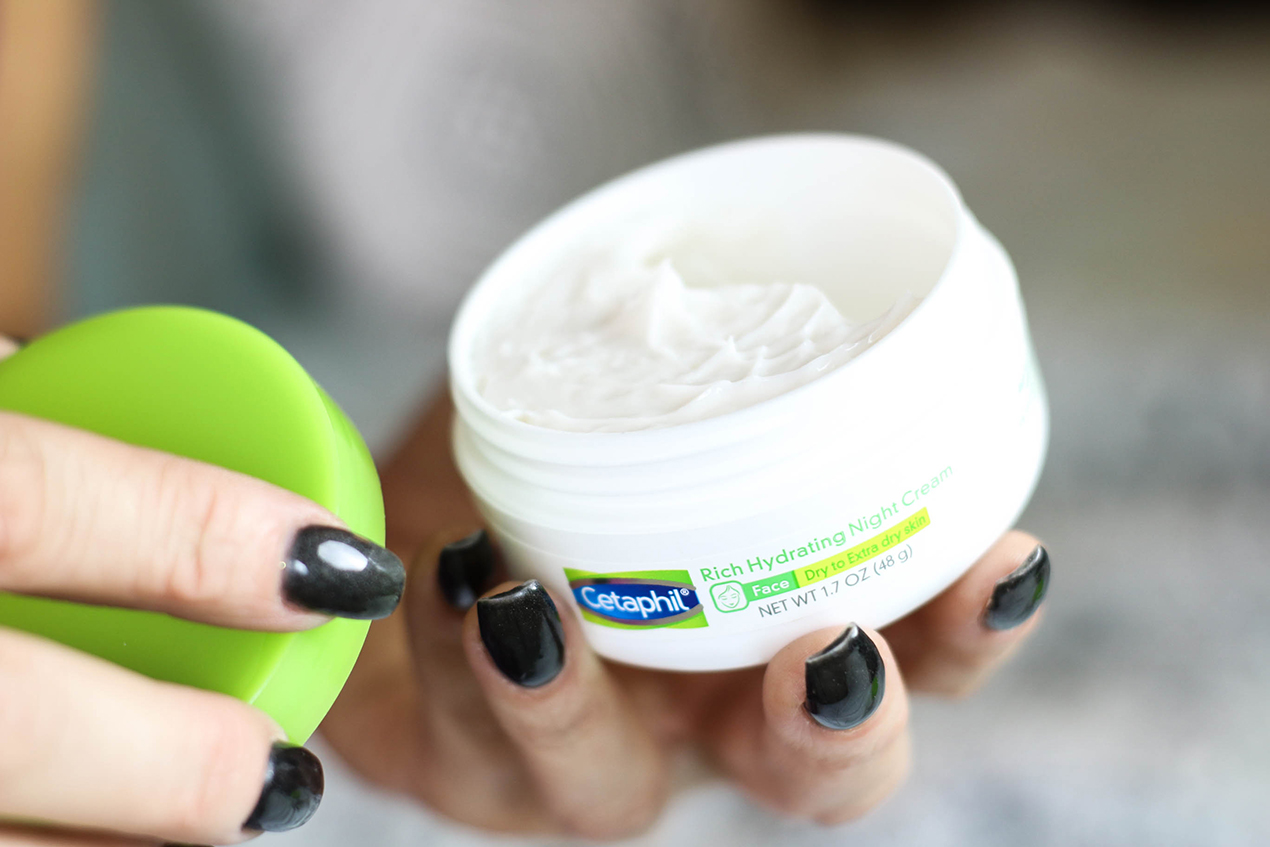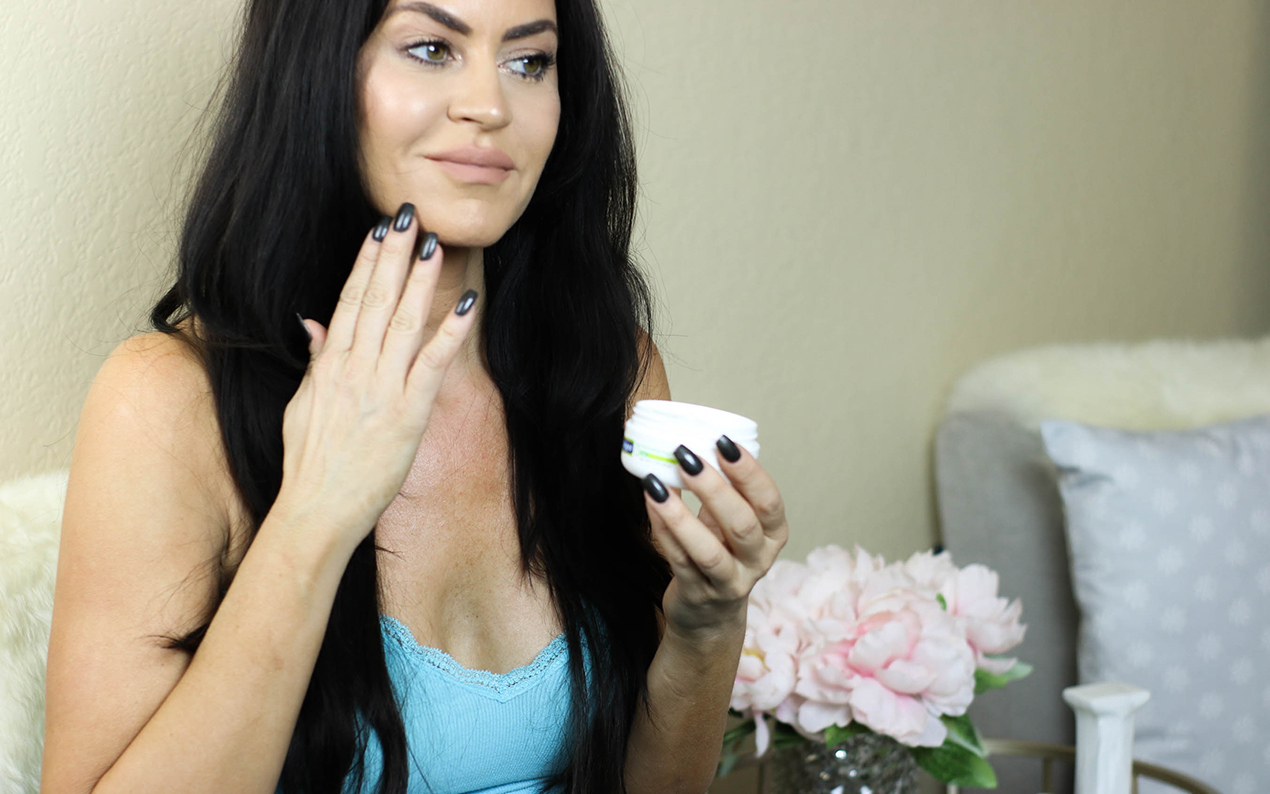 3. TURN OFF YOUR BRAIN
Sleep is the next super important thing for our skin to allow the regenerative process to actually take place. If you have a crappy night's sleep  you can definitely see it in the form of dark circles, under-eye bags and dull skin. In order to get a really restful sleep it's important to unplug from electronics about 30 minutes before bedtime, which will allow our brains to slowly turn off. This includes TV. I know, easier said than done, but I've found that if I have a good book I actually look forward to that time. It really relaxes me enough to fall asleep pretty quickly when I hit that pillow.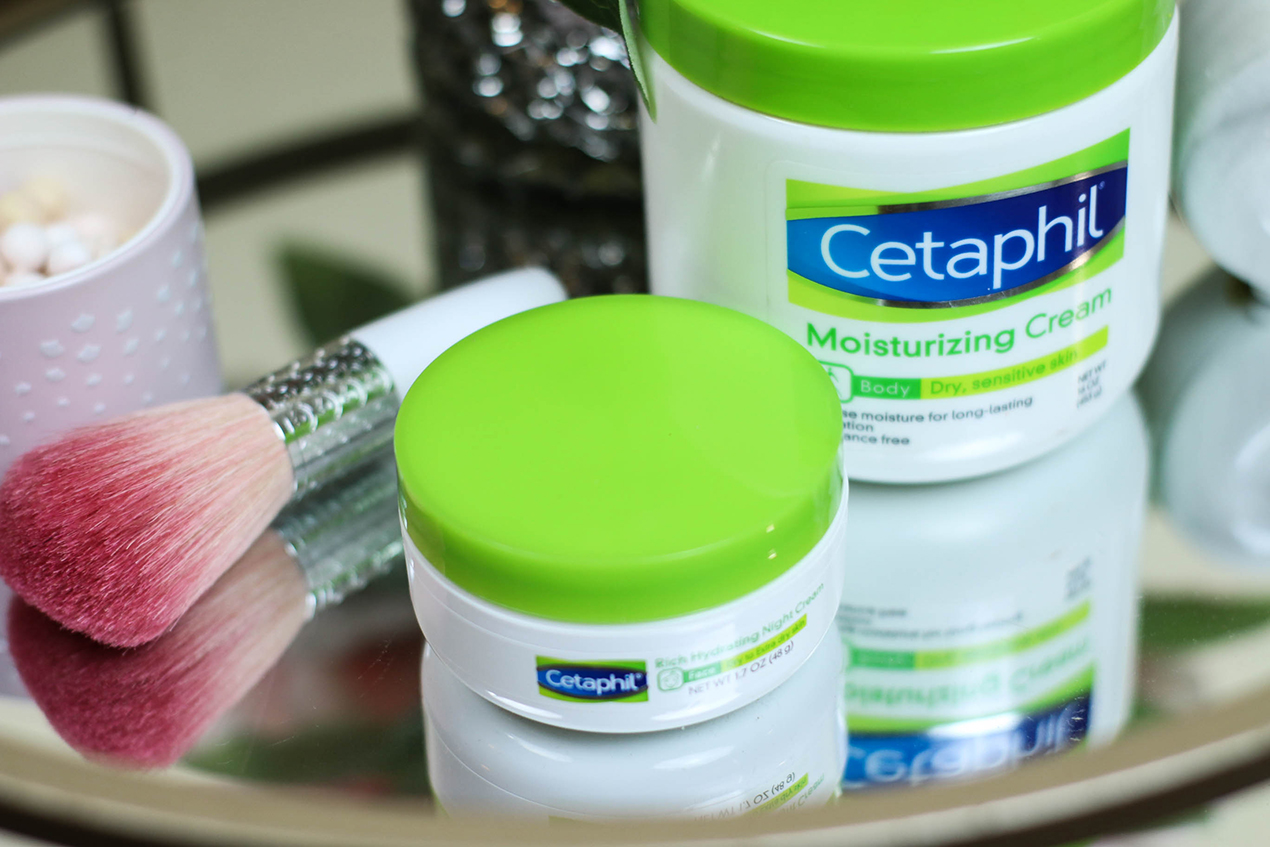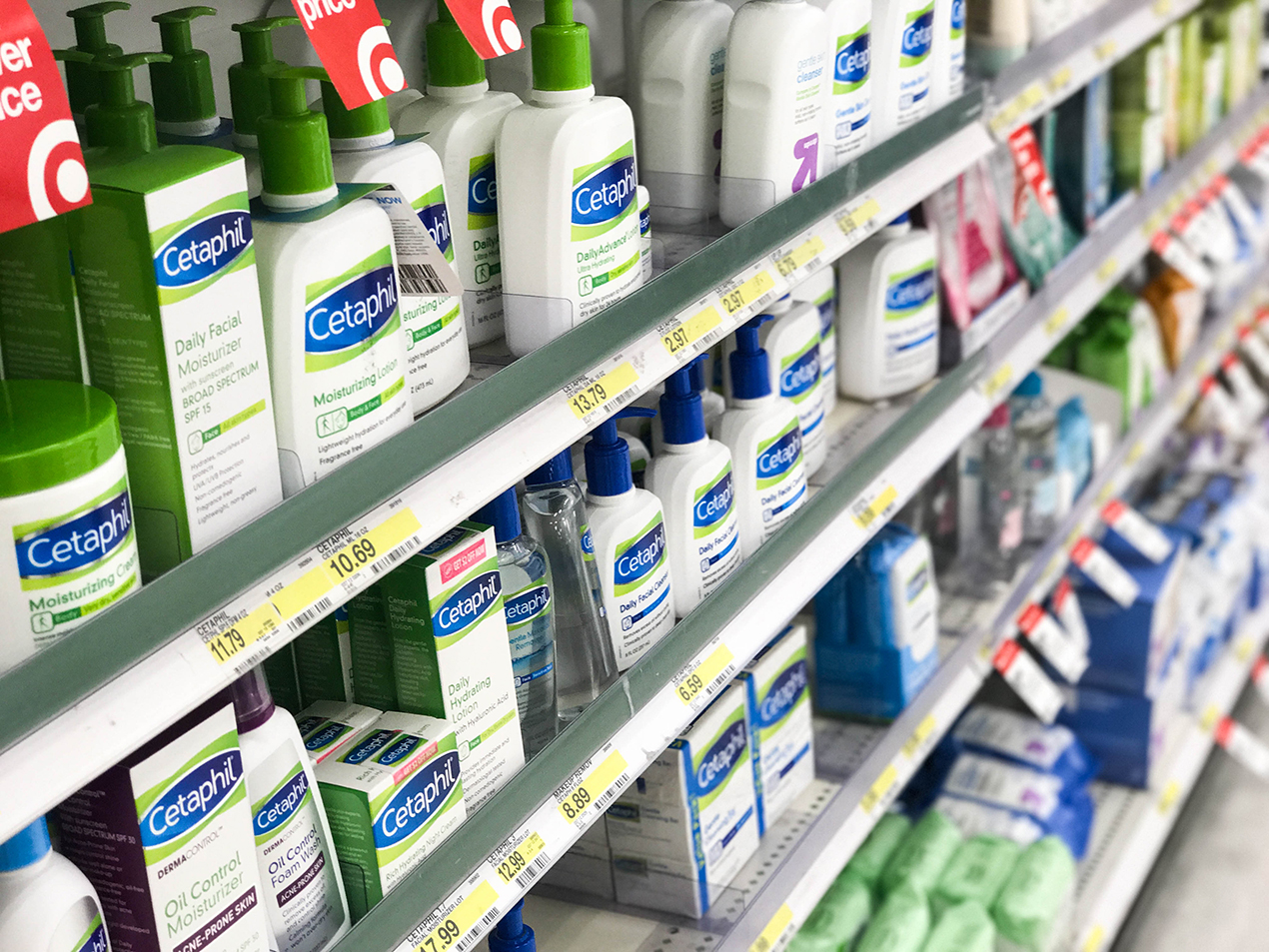 For more Cetaphil inspiration, check out the social hub, here! Earn Cash Back on your Cetaphil purchase with Ibotta! Click here to get your rebate! Do you have a nighttime ritual you swear by? I'd love to hear about it in the comments!
XO,