If you follow me on social media (ie: instagram and snapchat – username glamlatte) then you saw some of the behind the scenes stuff going on when I was in Phoenix last week. I had so much fun!
I went on a trip to 4 different spas, had a treatment each day, visited some amazing resorts and restaurants, ate lots of food and met some amazing people. I also learned a bit about Native American Culture, and as it turns out, a bit about myself.
I really had no idea I was going to love Phoenix as much as I did. It's not only far more beautiful than I gave it credit for, but it is rich with culture and has a strong focus on wellness.
The first place I stayed was the Sheraton Grand at Wild Horse Pass and it was one of my favorites. The scenery was so rustic and has so much Native American influence which I loved.
I am working on a full breakdown of my trip, but this outfit was shot right before dinner on the final night of my stay there. We dined at their 5 star restaurant Kai (which was mind blowing) and I thought this maxi was perfect for the occasion. It is sophisticated, but it gave me lots of room to eat and drink the night away, which I certainly did!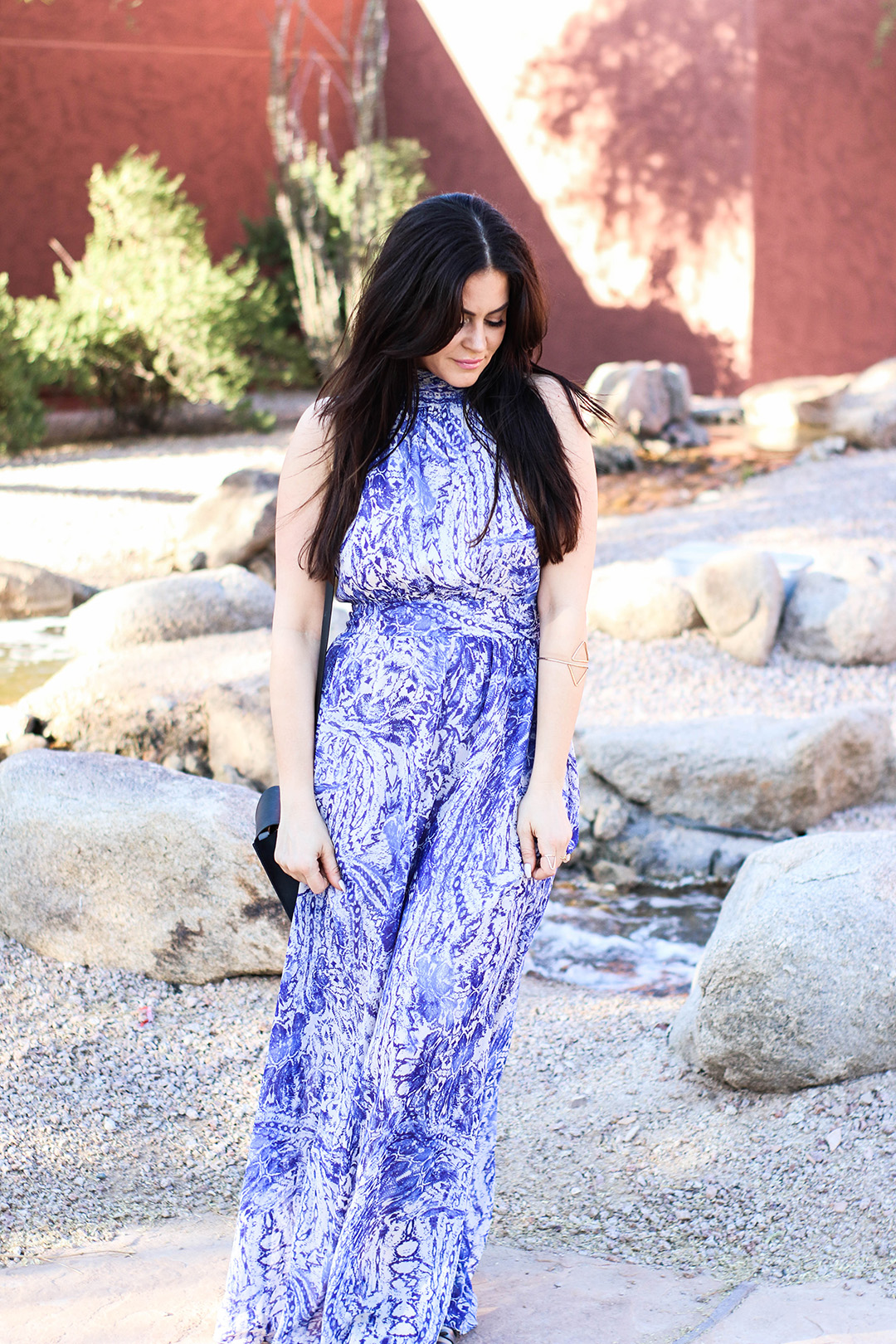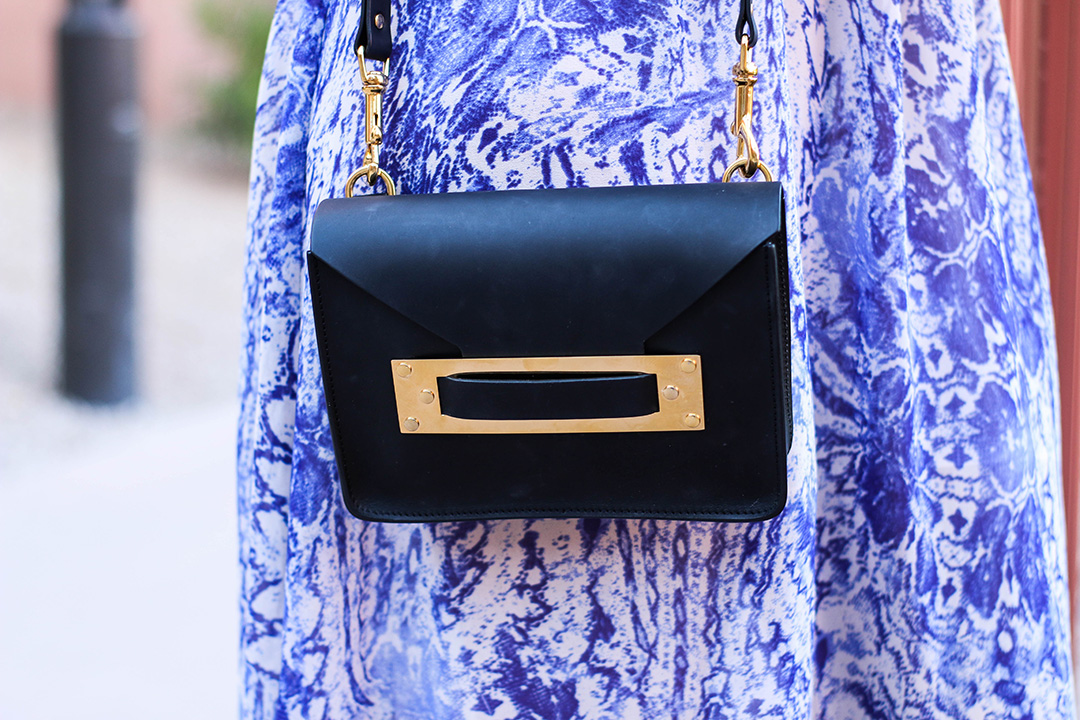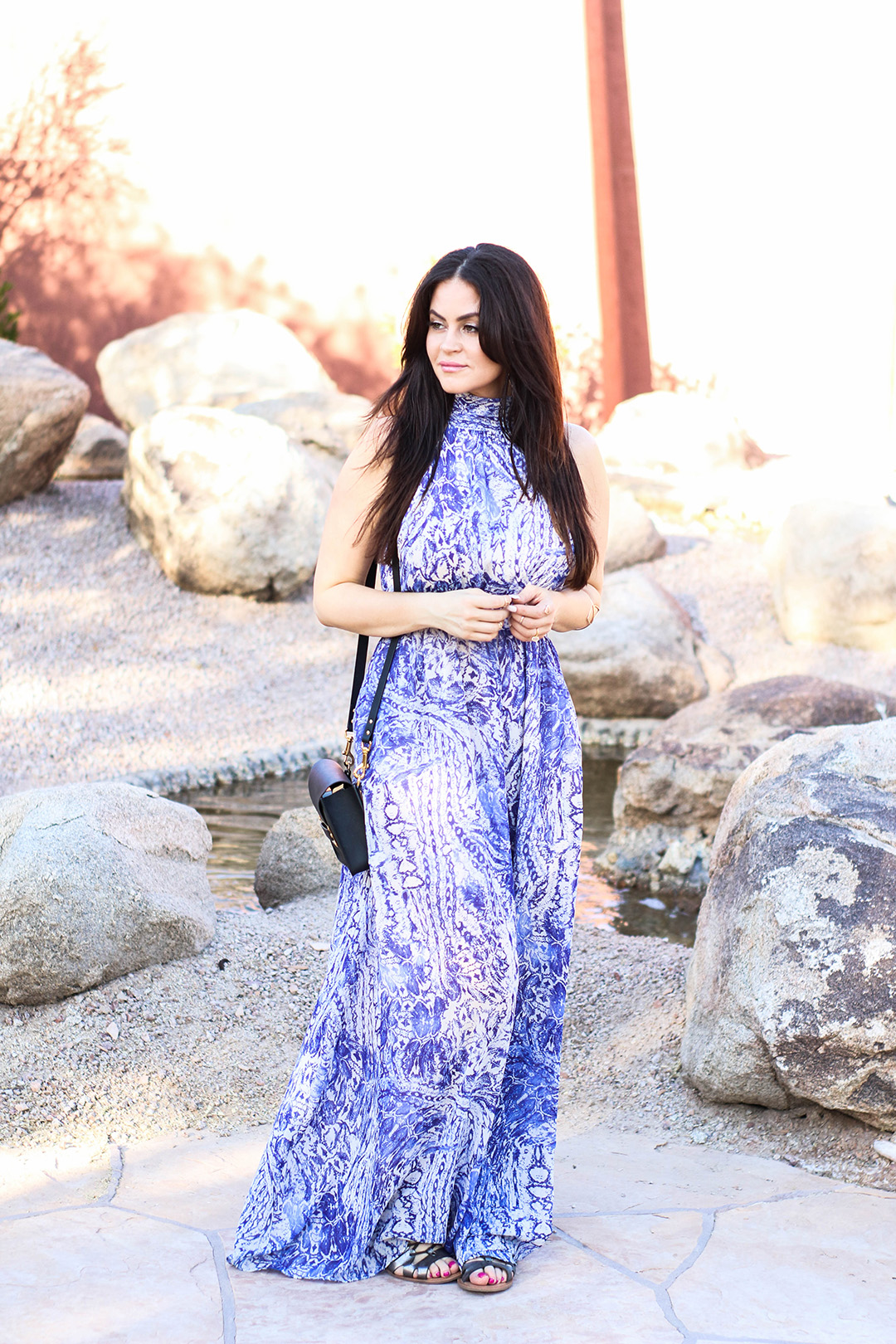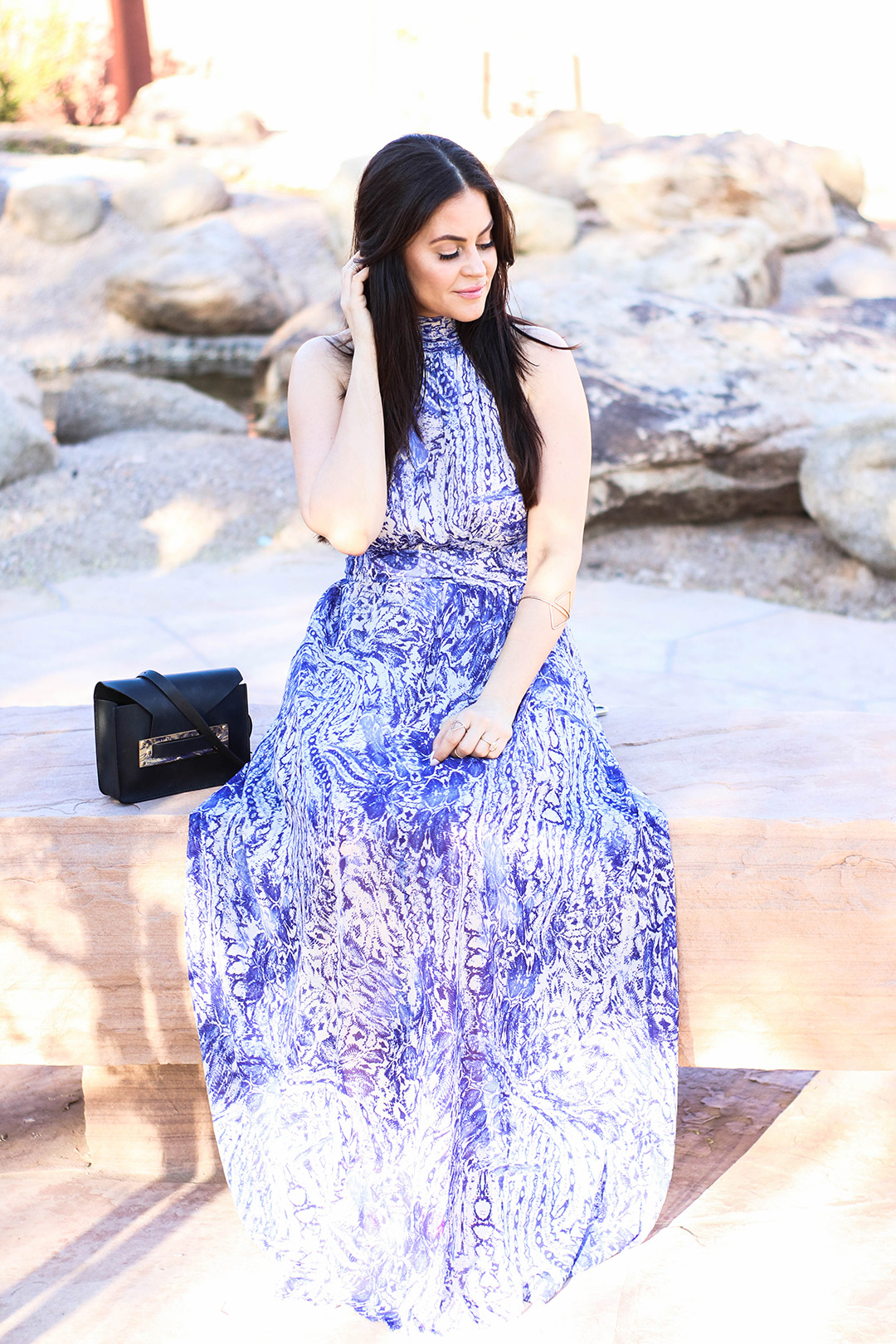 The Deets: Dress: Ark & Co via Purfervor, Shoes: DSW, Bag Sophie Hulme, Cuff: Nashelle Jewelry, Rings: Sacred Jewels, Nashelle Designs
XO,