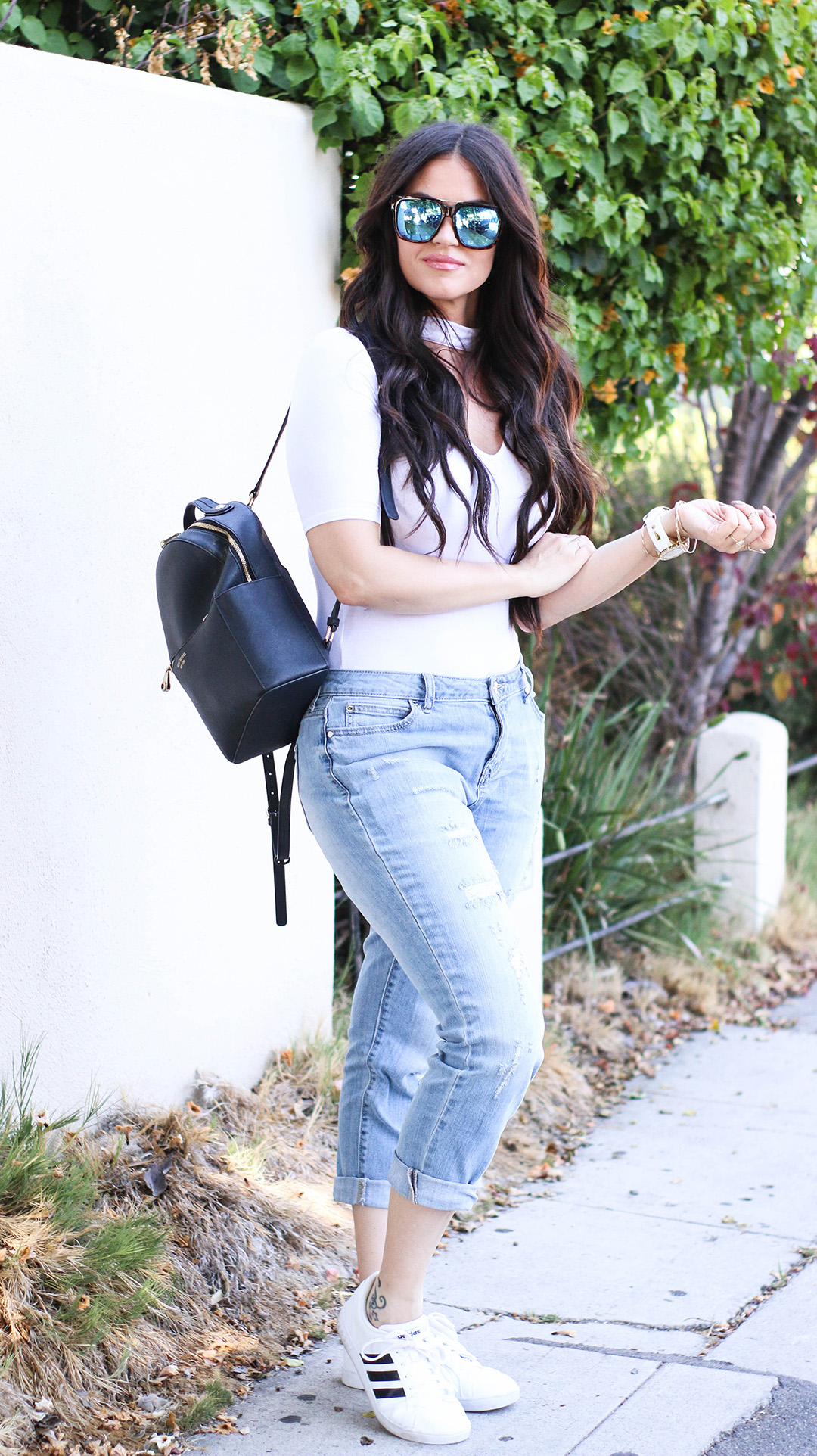 I love the sporty chic style of dressing for several reasons, not least of which, is comfort. But the very name sporty-chic, implies that you are not dressing like a frumpy bum who just got dumped and is in sweatpants eating ice cream all day!
You can definitely incorprorate those sporty vibes, whilst still maintaining that chic factor with a few tips.
Here are a few things I do when I am feeling like sporty spice but still want to look put together and polished.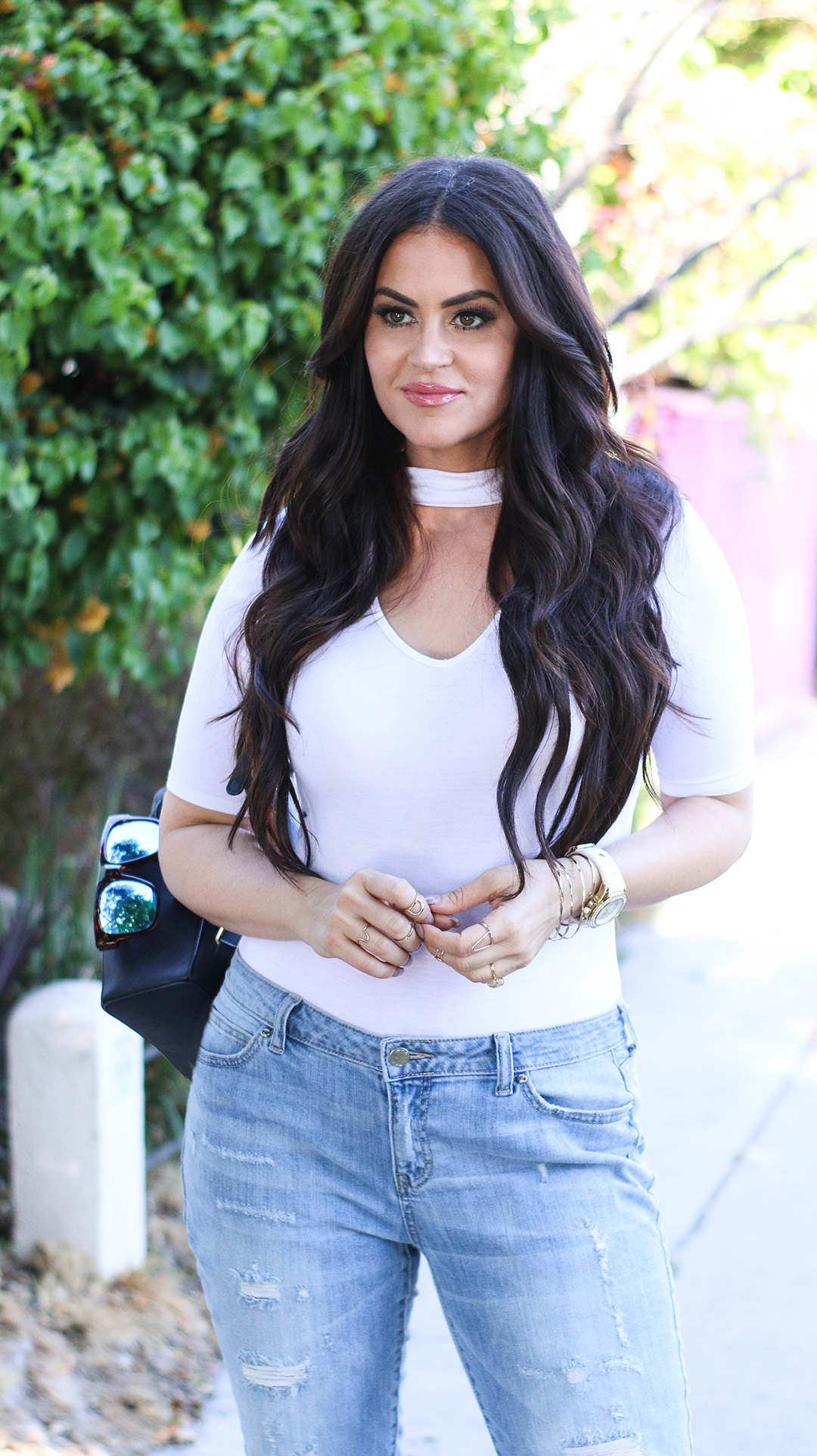 Incorporate a sexy element:
Juxtaposition is everything in fashion. Just like pairing something fitted with something flowy, the same goes with pairing something sporting with something sexy. This gives you the perfect balance of masculine and feminine. I think bodysuits and crop tops are both a great way to do this, but we still want to keep it classy, so keep that in mind when selecting styles.
I like this white one from GoJane because it is all covered up, yet has the built in choker to give a bit of playfulness. When doing a crop top, make sure the pants are a higher rise.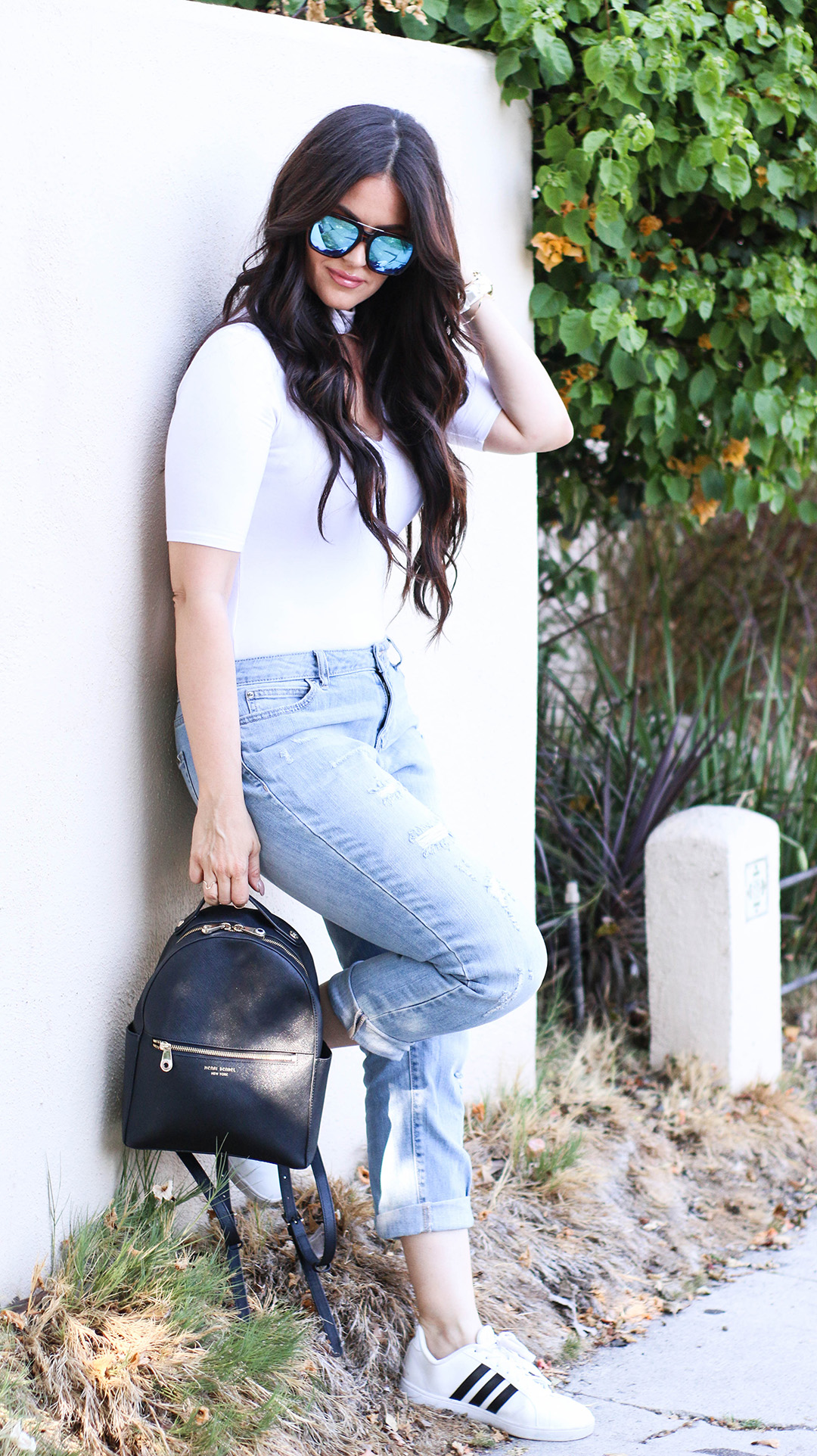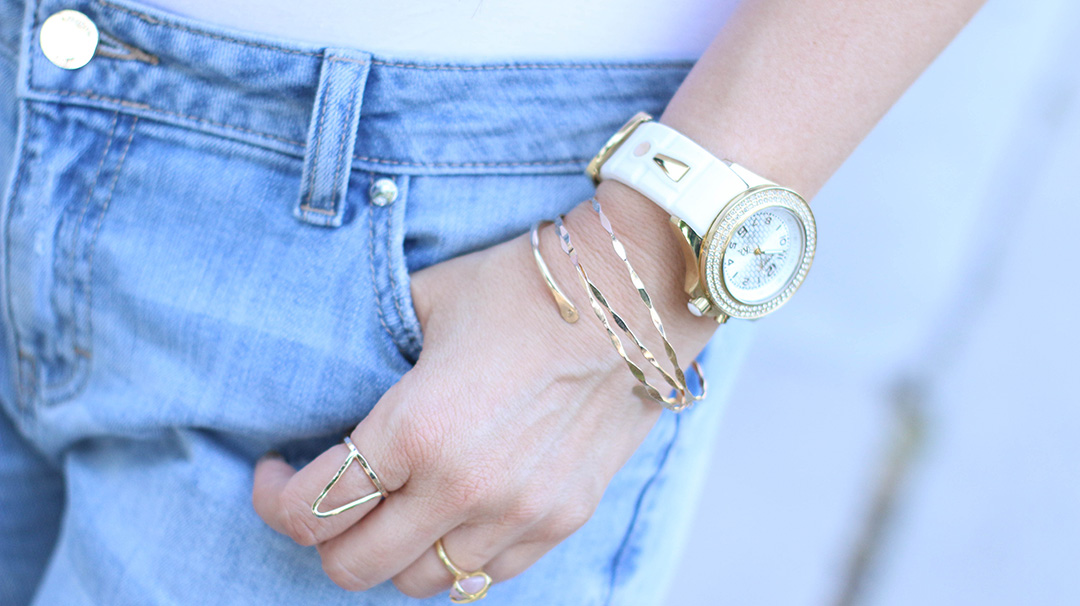 Accessories:
This is another great way to mix the masculine and feminine. I took a chunkier style watch and paired it with more dainty, stackable jewelry. I also used a sleek structured backback, which gives a bit more sophistication than a slouchier style (though that would still work.)
A hot pair of sunnies is also a must!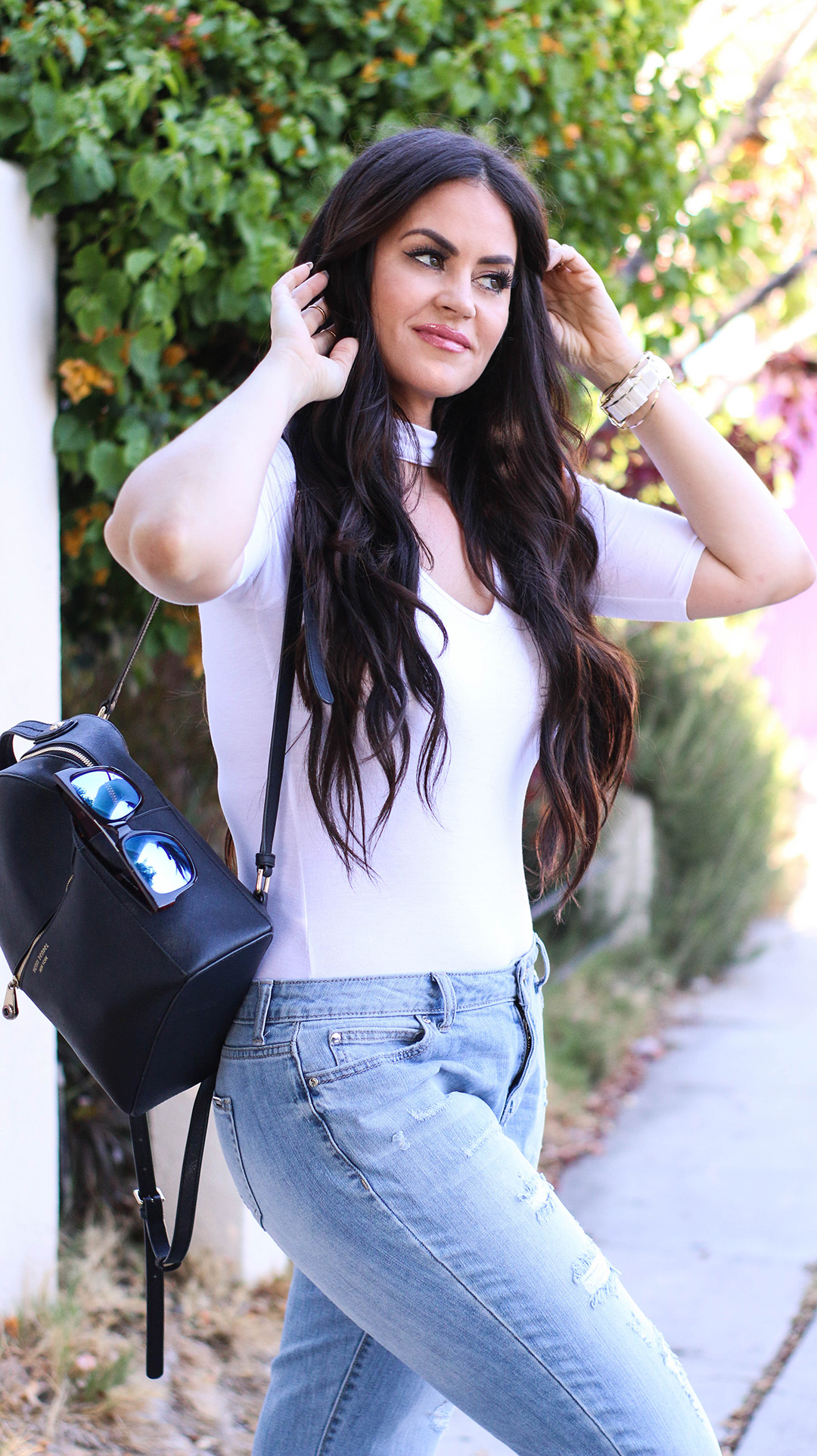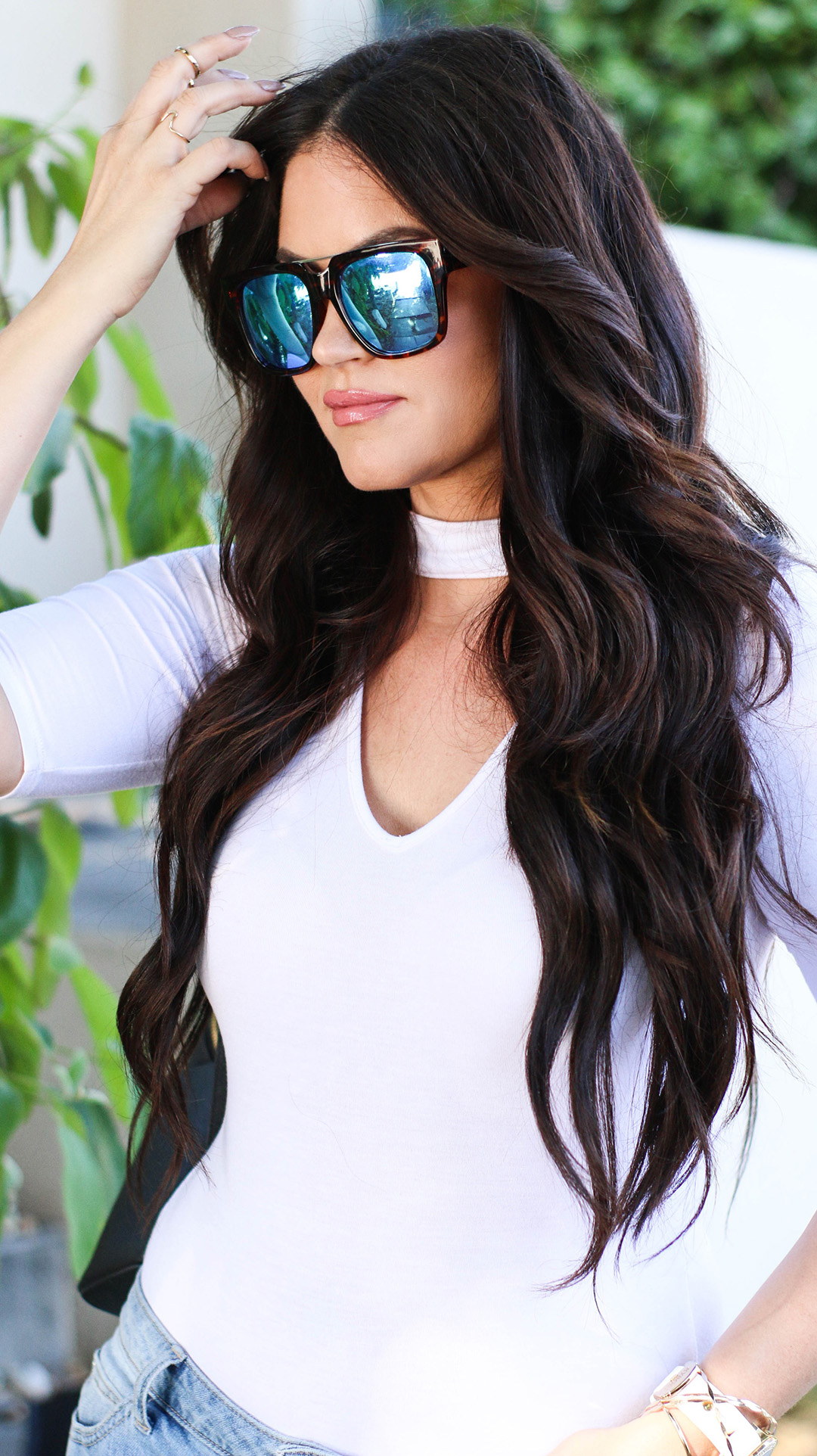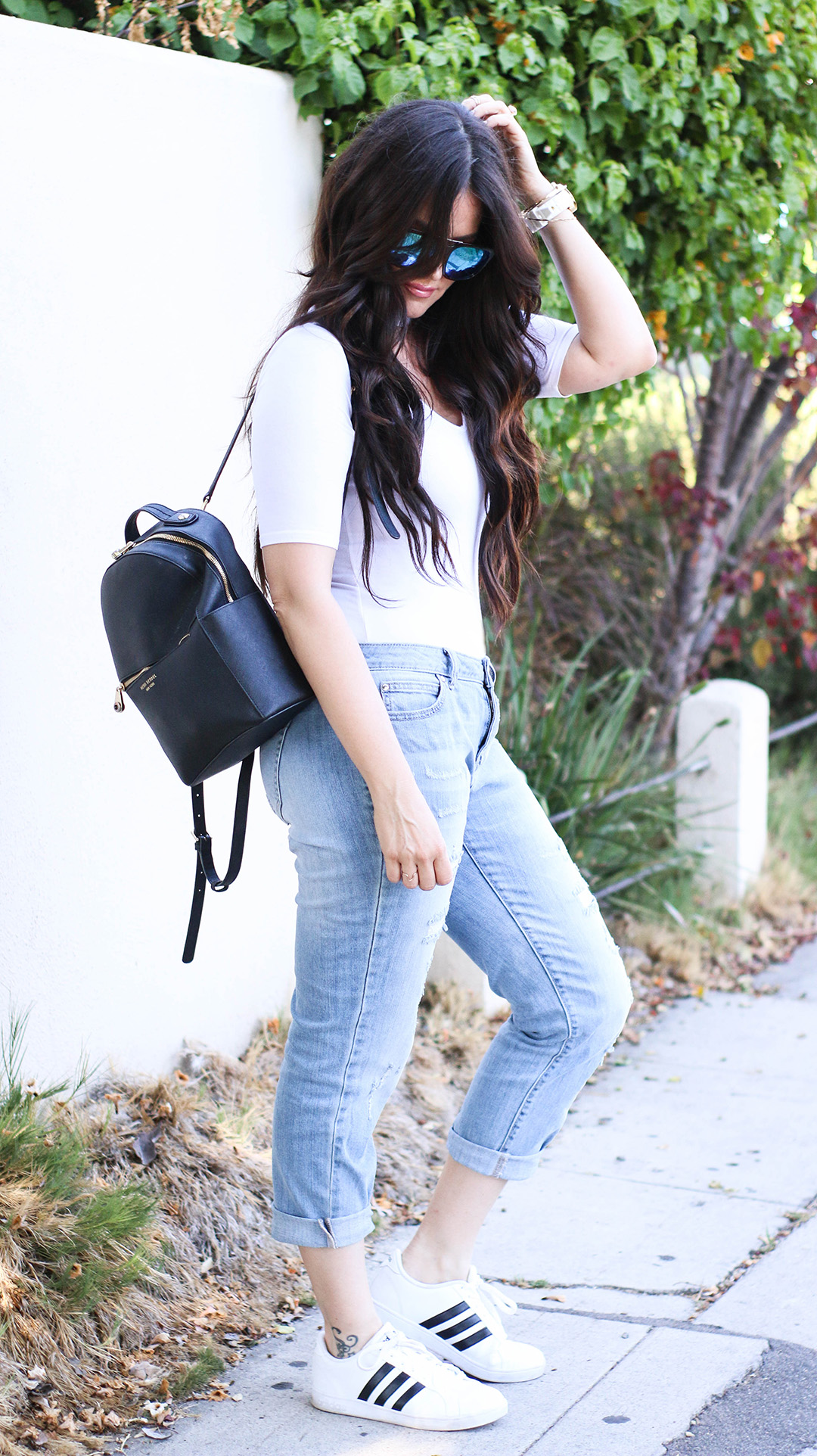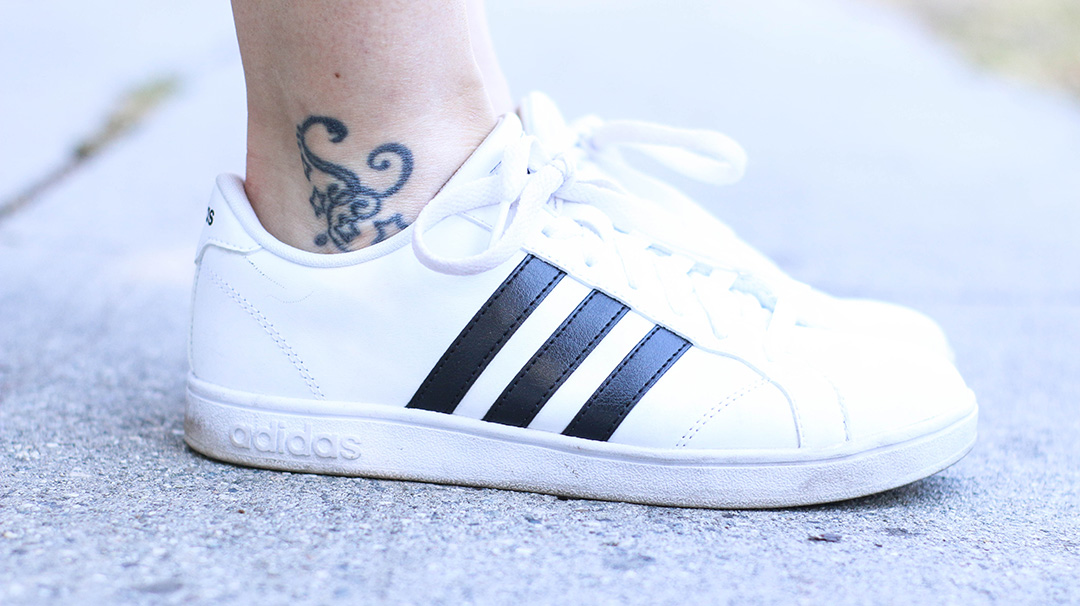 Of the Moment Kicks:
Of course the right shoe is everything. I recommend going for something that is a tried and true classic or on trend at the moment. Both will have the same effect. I am personally obsessed with this style from adidas, but a classic pair of converse or even an on trend pair with a pop of color can work.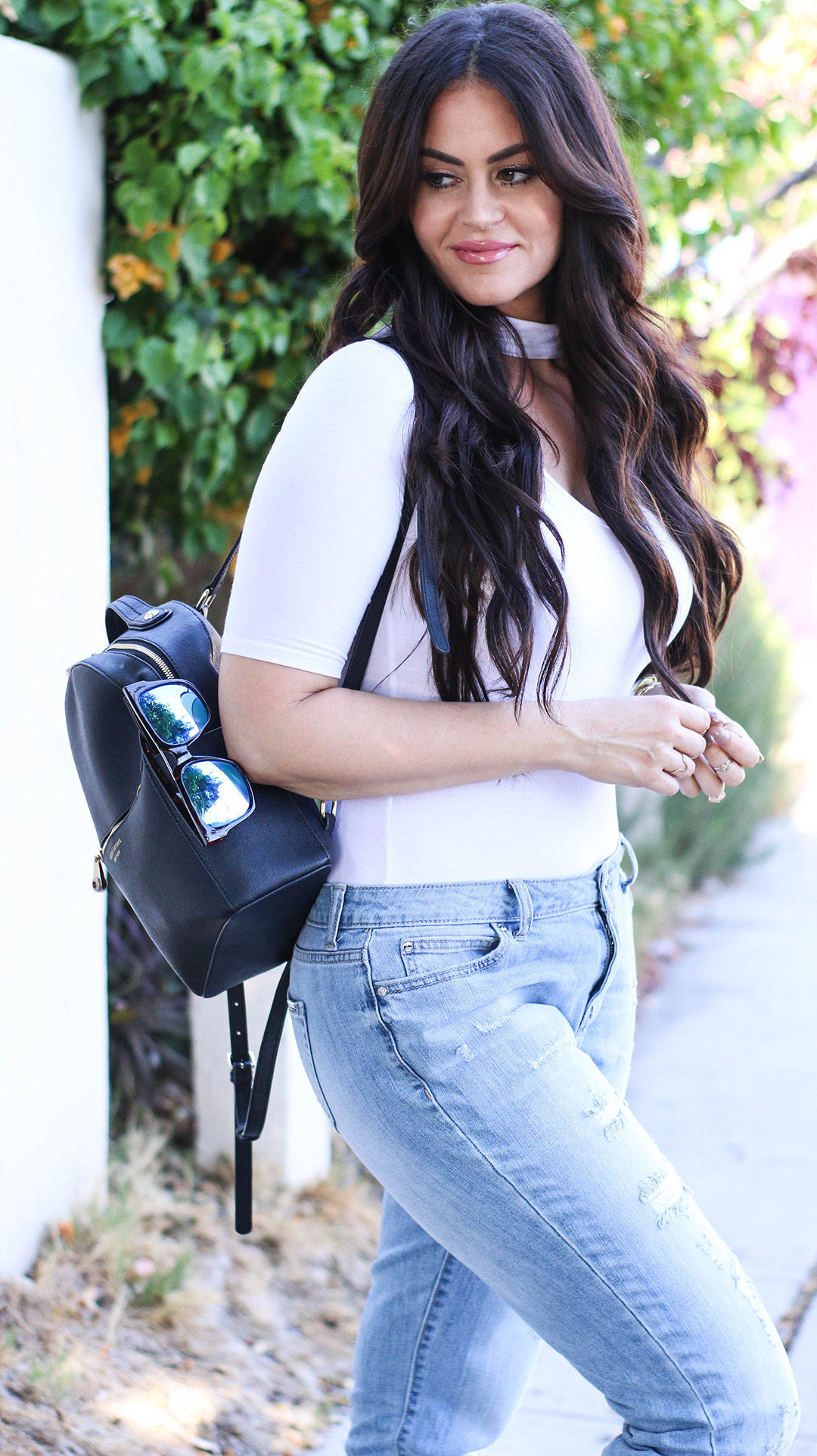 The Deets: Bodysuit: GoJane, Jeans: Jennifer Lopez via Kohls, Sneakers: Adidas, Bag: Henri Bendel, Sunnies: Quay Australia, Watch: Kyboe, Bangles and Ring: Nashelle, Cuff: Live Fashionable, Pink Ring: Sacred Jewels
If you guys want to see details about the extensions I am wearing and tips on how to wear them you can check out this post.
XO,