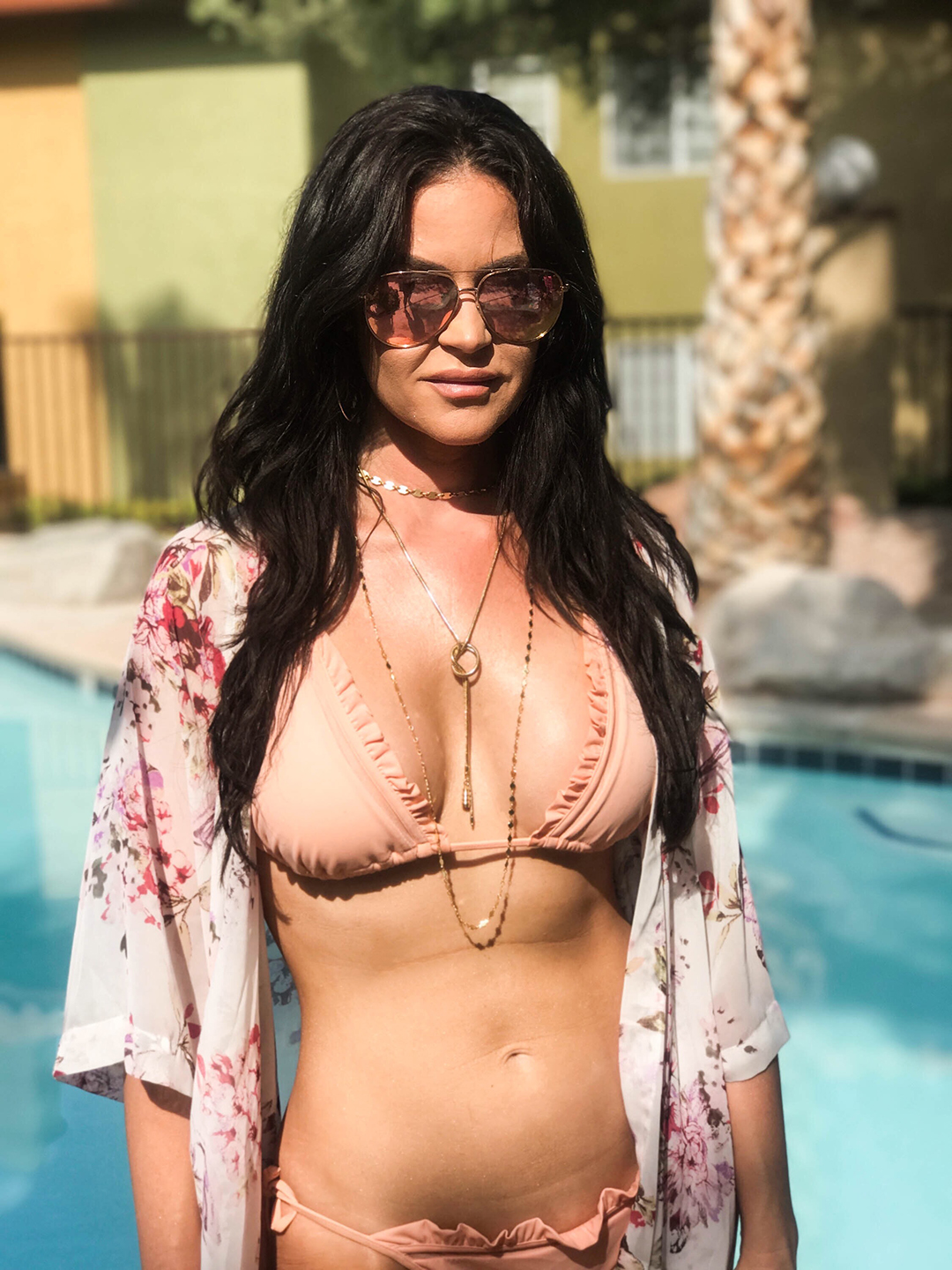 If you guys are following me on social, then you know I have been living at the pool this summer. It's definitely a first for me, as I have always been a beach girl, but I have to say, I'm loving it!
Being in a bathing suit is not always the easiest thing. I think most of us at one time or another, have felt a little insecure about putting it all out there. I have found, that by doing a few small things, it can help you feel more glam and in turn boost your confidence.
If you see celebs on vacation or lounging by the pool and wonder how much effort they put into looking glam and how they achieve the look, I've got you covered. Whether I'm traveling or simply on a stay-cation here are a few things I do to turn up the heat.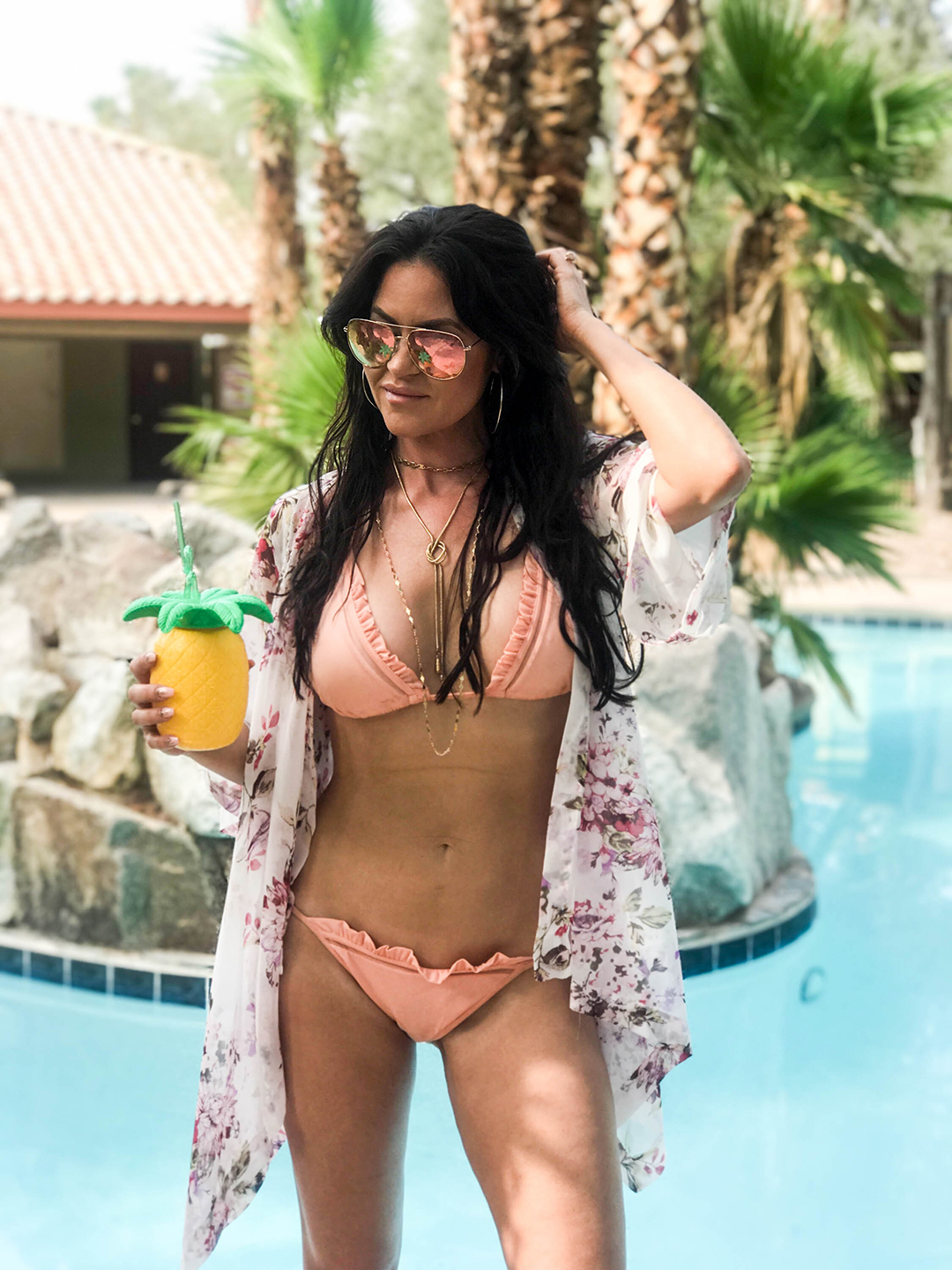 A Suit that Flatters
This might sound like a no brainer, but really knowing your body type and choosing the right suit is key. Whether it's a bikini or a one piece, know the areas that are your strengths and focus on those. For me, I tend to carry my weight in my hips, so I prefer bottoms that have tie sides so I can adjust them and prevent good ole muffin top.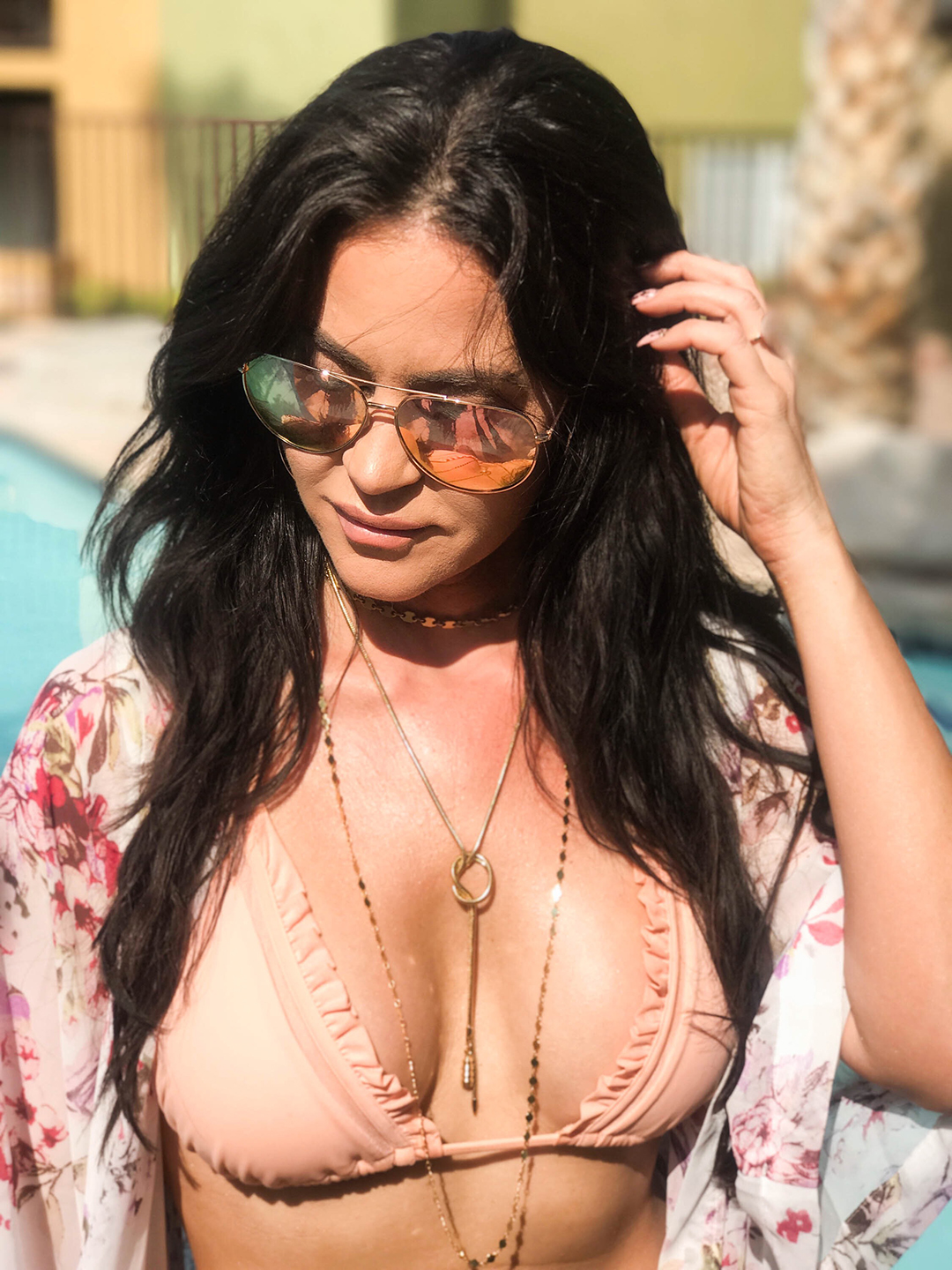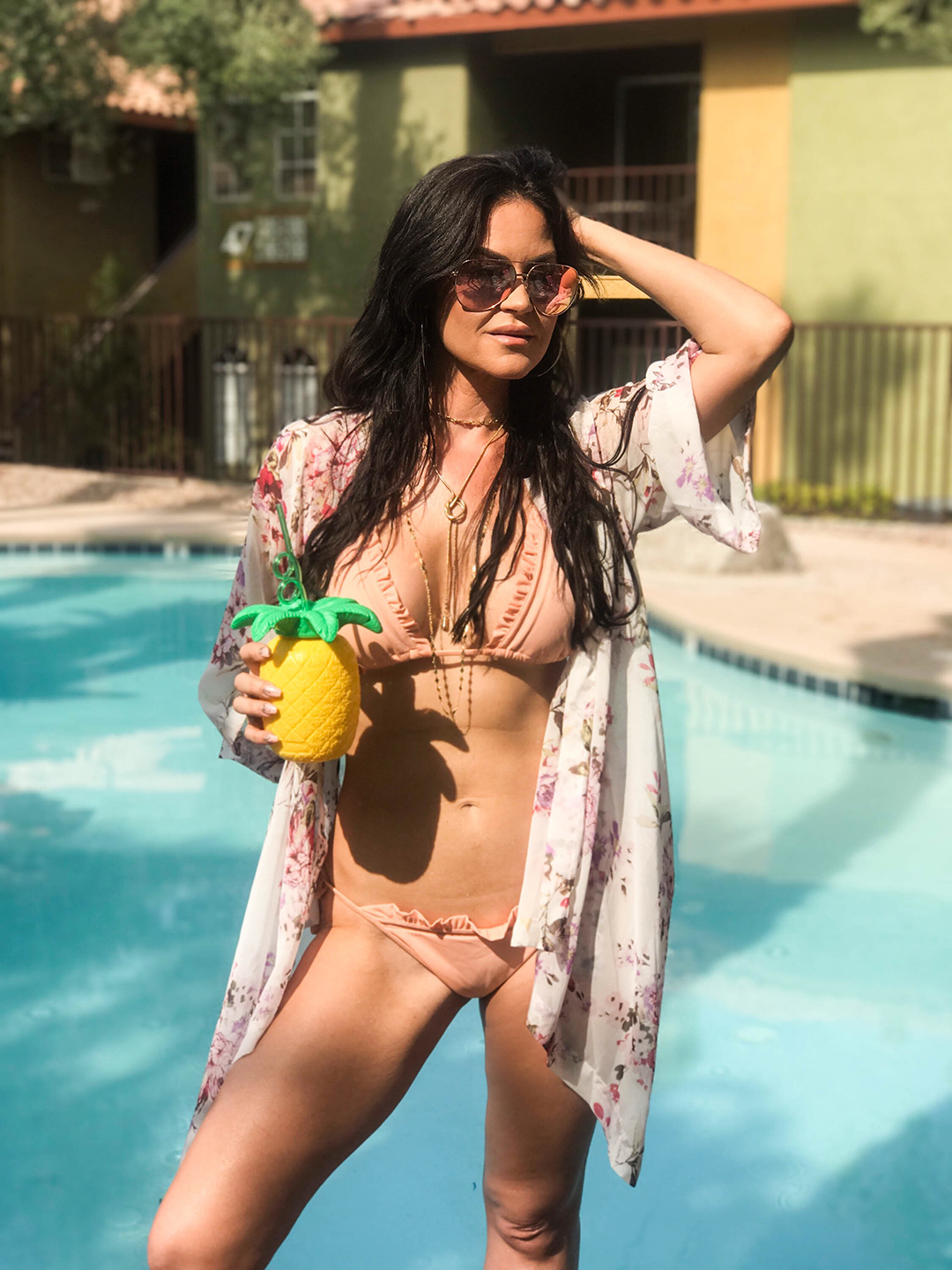 A Chic Cover Up
I prefer a sheer kimono style cover up, like this floral one. I also have a python version that I wore HERE. To me these channel Hollywood glam and thrown on with some denim shorts, you can head straight to happy hour!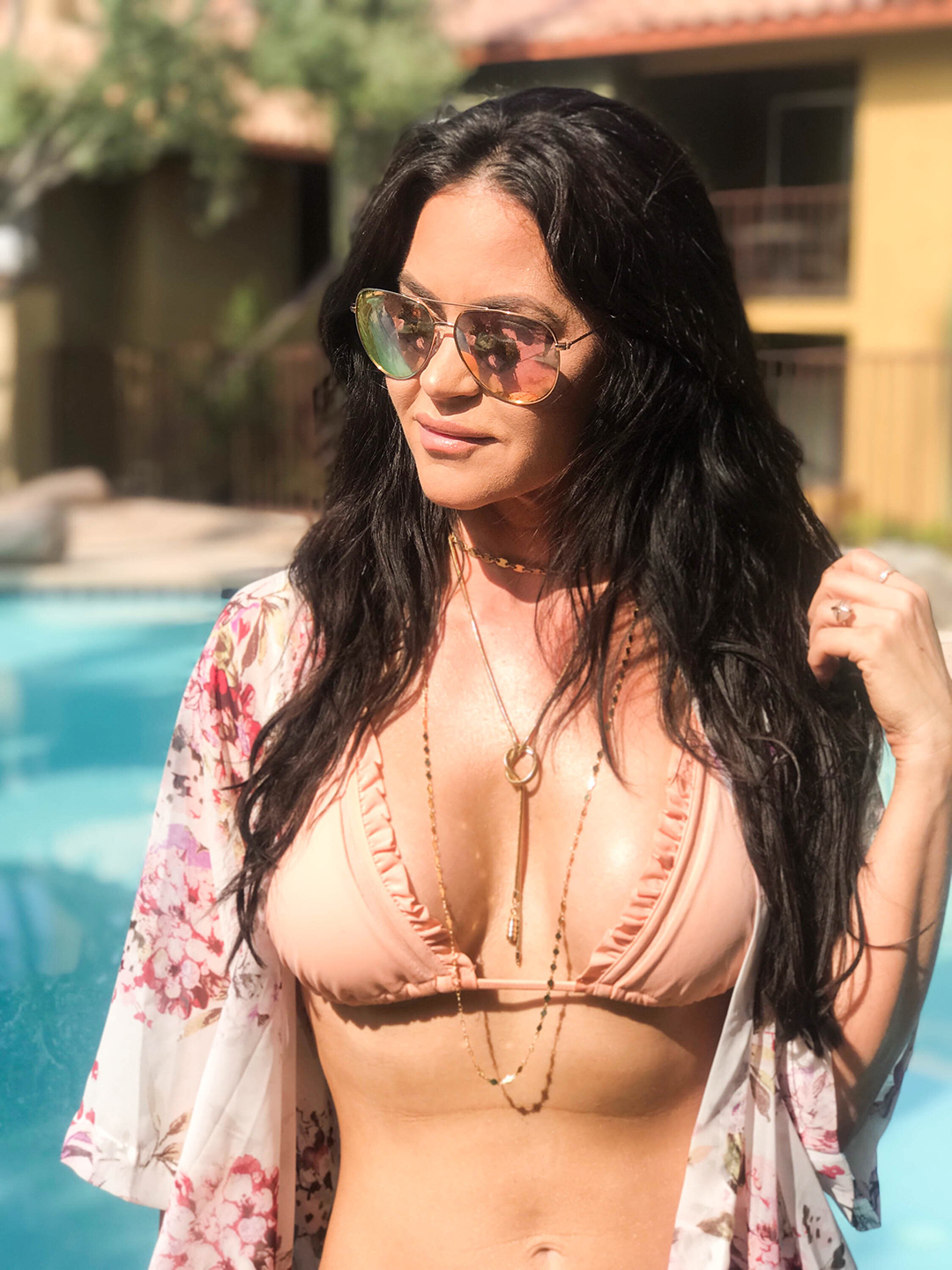 Big Sunnies
I am obsessed with aviators, but any sunnies, the bigger the better, will do. This way, you don't have to worry about how much eye makeup you are wearing, but you still look like you put in effort.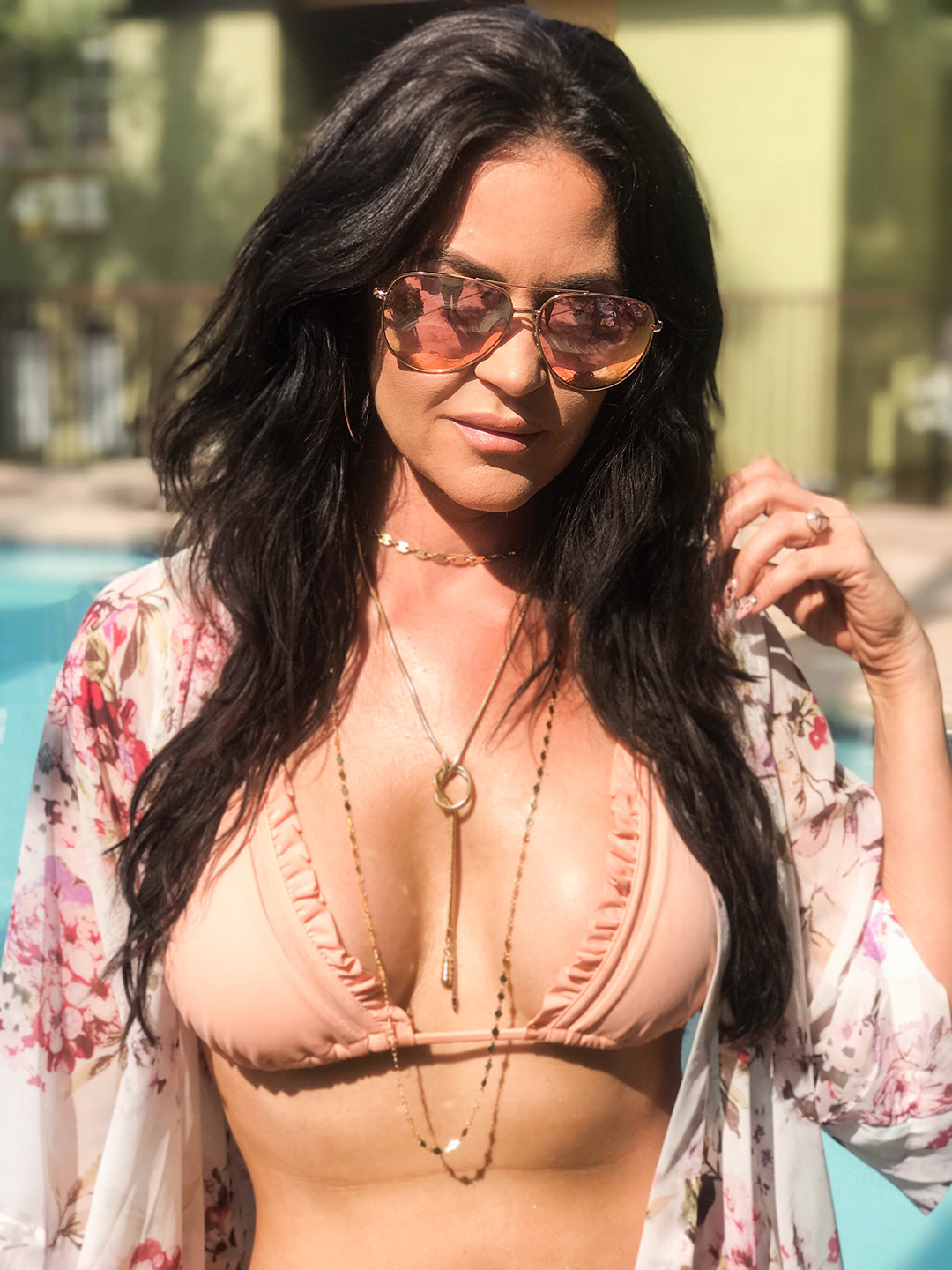 Layered Jewelry
You may think it odd to wear jewelry to the pool, but trust me, a few layered necklaces takes a basic bikini and turns it into an Ibiza worthy look. Personally, I love the luxe look of a few gold pieces like I have on here. (Obviously you want to remove them if you get in the water!) I also love a pair of giant gold hoops.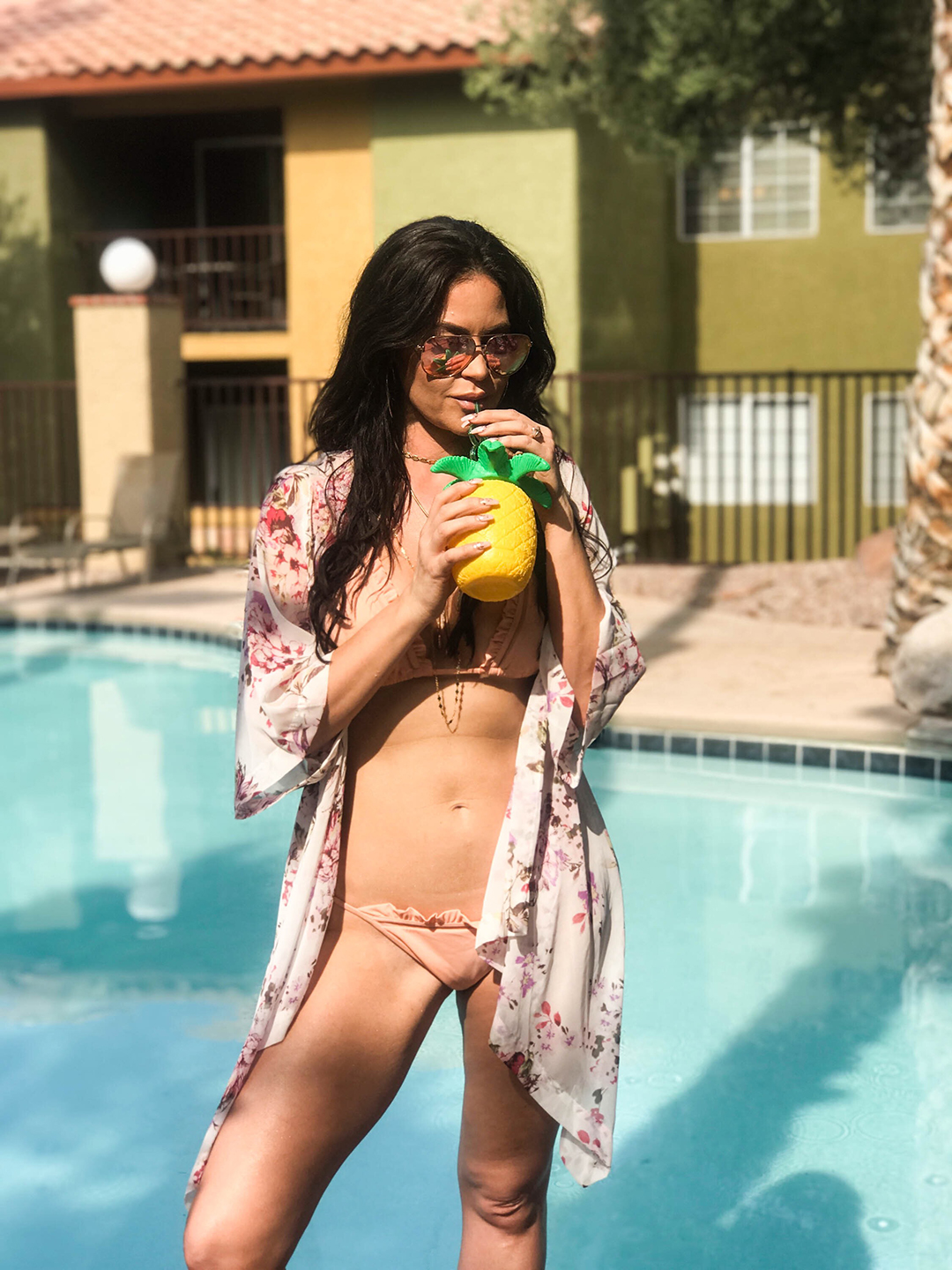 A Great Bronzing Lotion aka Leg Makeup
Confidence is one of the most important ingredients to looking glam at the pool. We all have flaws that make us feel a little self conscious, so for me my number one pool must have is Say Hello to Sexy Legs.. There are several brands that have something similar, but right now I am OBSESSED with this one in-particular for two reasons: it dries down and doesn't come off on your clothes and it really gives you the most amazing shade of bronze while camouflaging your flaws.I actually mix the product in with my sunscreen and slater it all over my entire body to softly blur and bronze. A more affordable option is by Sally Hansen.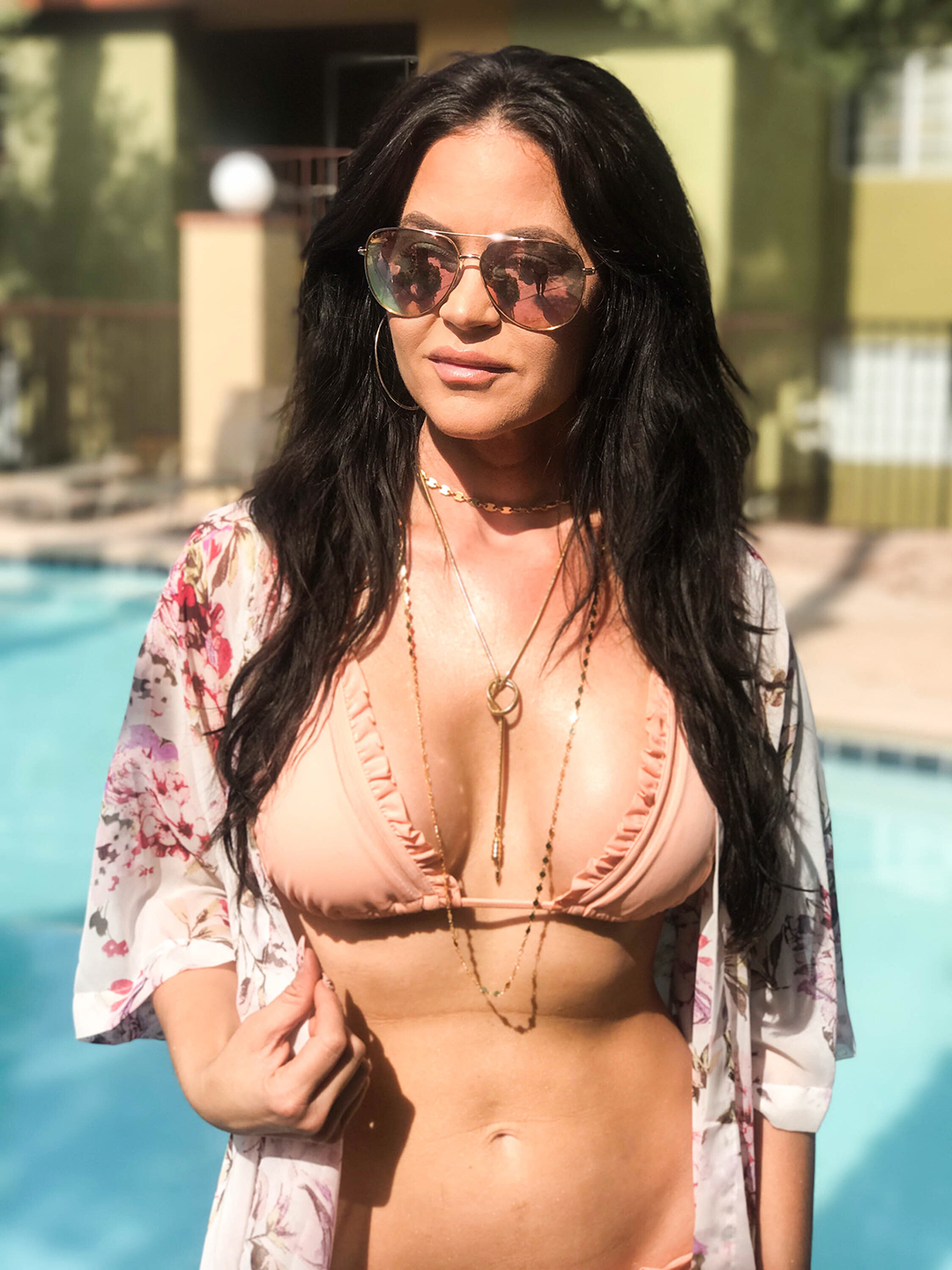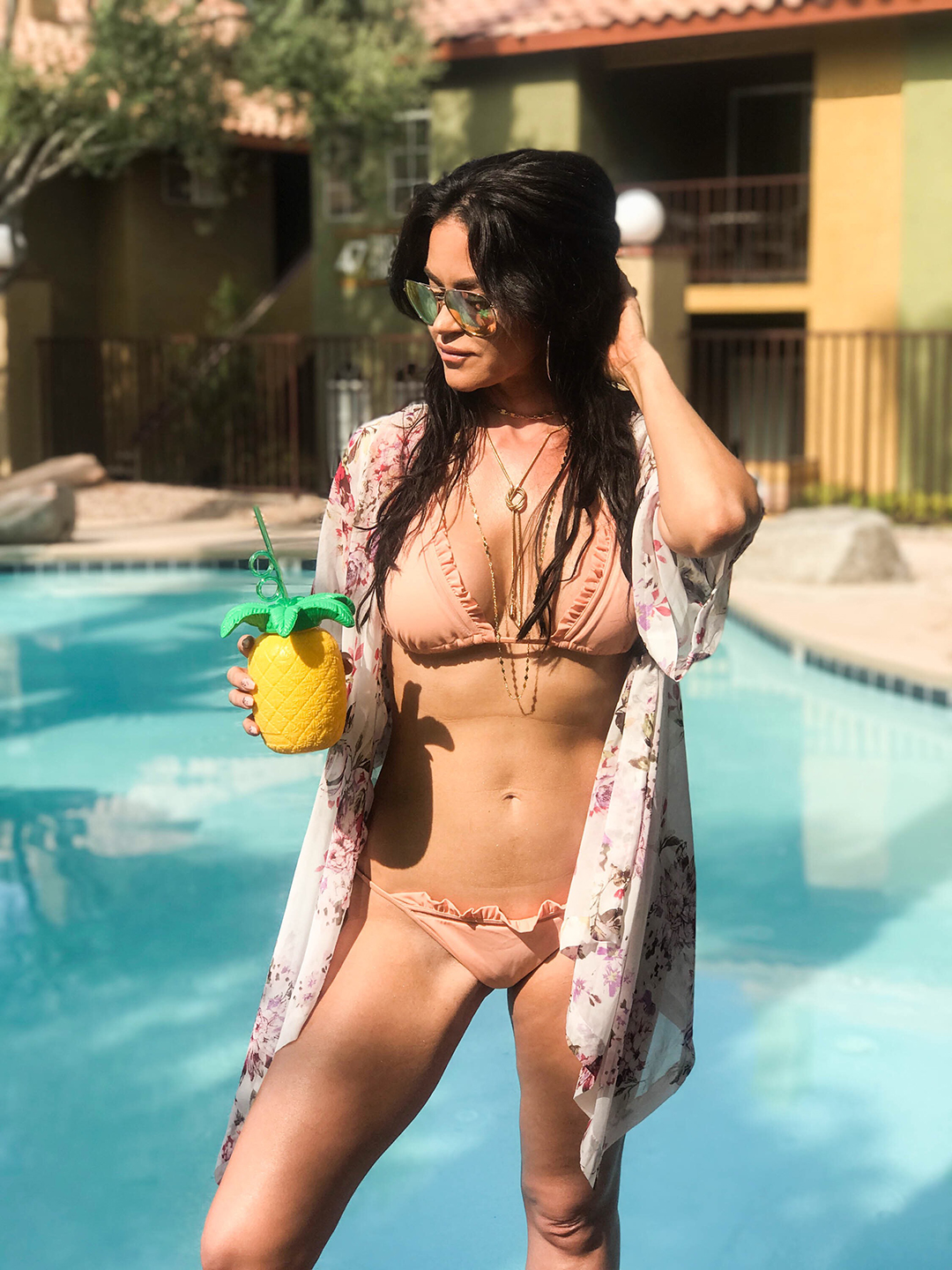 The Deets: Kimono – The Lookbook Store, Bikini – Victoria's Secret (old but this one is super cute and affordable!), Choker  and Wrap Necklace – Nissa Jewelry,  Long disc chain– Argento Vivo, Aviators – Foster Grant (Similar), Pineapple Sipper – Always Fits
Do you have any tips on looking more confident in a swimsuit? I'd love to hear them!
XO,