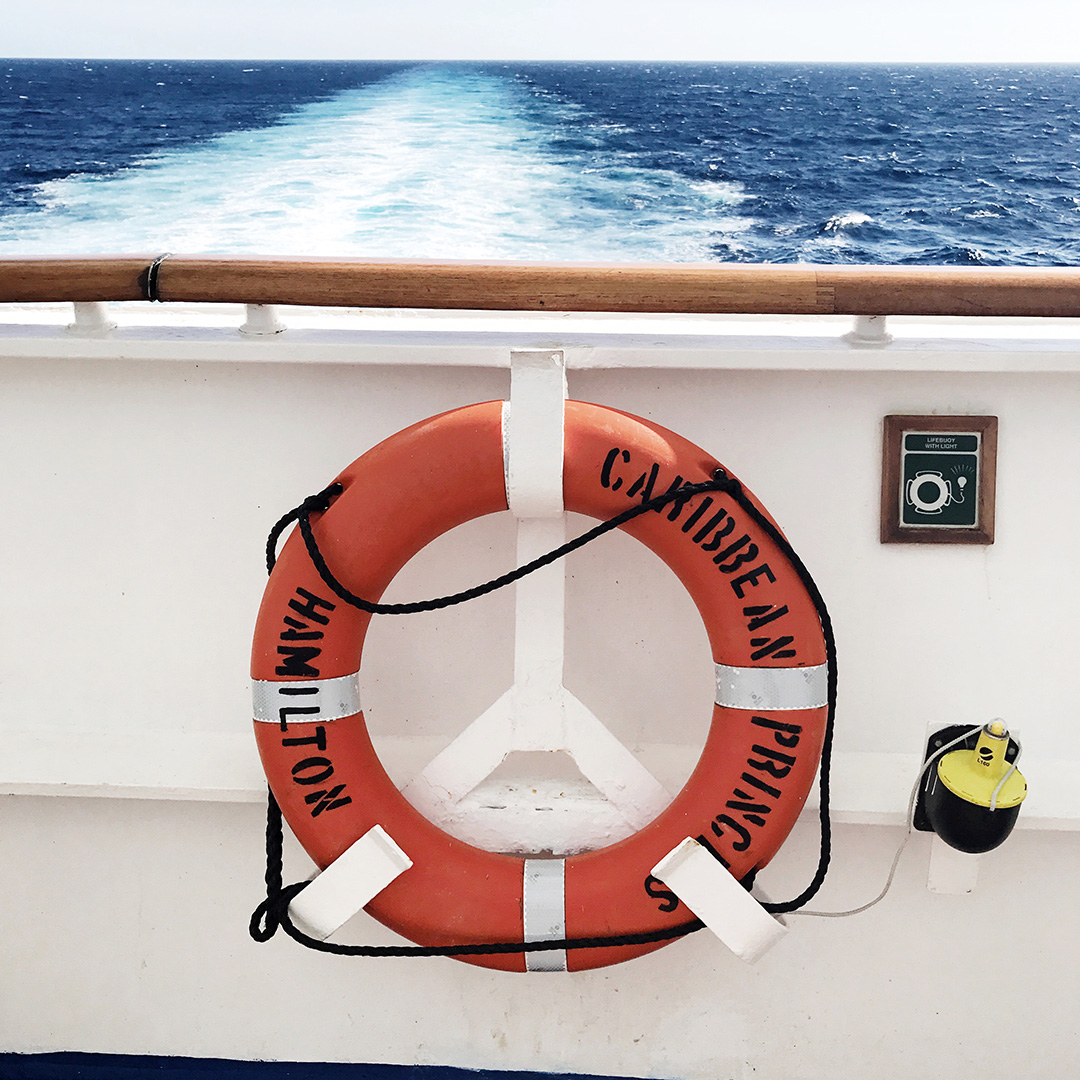 If you are following me on snapchat and instagram then you may have seen the cruise I went on with my Mom over the Thanksgiving holiday. It was my second time cruising and something we have begun to make into a yearly ritual.
This year we chose the Princess Cruises Caribbean Princess that took us to Roatan Honduras, Belize City and Cozumel. It was my first time to the Caribbean so I was super excited.
There is so much to do on a cruise and it's nice to rotate between relaxing and port calls, the one downfall however, is that most people tend to gain weight. There are endless amounts of food and alcohol so it's hard to not go overboard (see what I did there?)
For me, gaining weight was not an option considering how hard I worked on my fitness (more on that soon) which is why I mastered the art of having fun, while preventing the typical cruise weight gain. My tricks even caused my Mom to lose a few pounds! I thought I would share a few of those tips for those of you who like cruises but don't want to spend weeks repenting at the gym afterwards.
  Book Active Excursions 
Before you go on a cruise, there are excursions in each port to choose from ranging from guided tours, beach days, bike rides, kayaking, horseback riding etc. You can do relaxing excursions, however, I really recommend choosing calorie burning activities. When you are at sea there is much more indulging happening, so using the port calls as a way to work it off definitely helps.

Carve Out Time to Workout on the Ship
This is actually pretty easy. My Mom and I would have coffee delivered at 6am every morning, then we'd have breakfast and head up to the gym on the ship, which is actually really nice and stocked with all kinds of equipment. There is also a track on Deck 7 that we did laps around everyday to get our cardio in. Getting this out of the way in the mornings left the rest of the day to really enjoy ourselves and relax.

Take the Stairs
There were 16 Floors on the ship so most people jump on the elevators to get around. Most people except me and my Mom. I made sure we took the stairs every single time we went anywhere (yes, even in heels!) By the end of the trip my Mom's Fit Bit said she had done over 300 flights. I'm pretty sure I did even more because I actually used the stairs to do cardio a few times.

Eat In the Dining Room
There are so many buffets on the ship, which make it easy to eat massive quantities of food at any time of the day. If you eat in the dining room, however, it's much easier to maintain portion control. I opted to do the buffet at breakfast and lunch because it was quicker, but ate in the dining room every night. Something to note is I am gluten and dairy intolerant and Princess Cruises was amazing at ensuring my food restrictions were handled with care. They even made me a special gluten free desert every night, which I happily indulged in. There are also specialty restaurants. I had the most amazing dinner at their steakhouse, Crown Grille.

Reserve Alcohol for after 5pm
It's vacation, so having an all day drink-fest is sort of expected and of course on a cruise there is alcohol available all day long. I opted to reserve drinking for at dinner and then a few drinks after dinner. By doing this it cut down on the amount of alcohol consumed in a day and still allowed me to have fun. By the way Moscow Mules are an anecdote for sea sickness…they work every time and I mean, if they are medicinal it's ok… am i right?

The ship was amazing, the food was great, the excursions were so fun and I had such a great time. I highly recommend checking out Princess Cruises for your next cruise. They really made the trip awesome. Click the video below to watch the vlog of the whole trip!
XO,