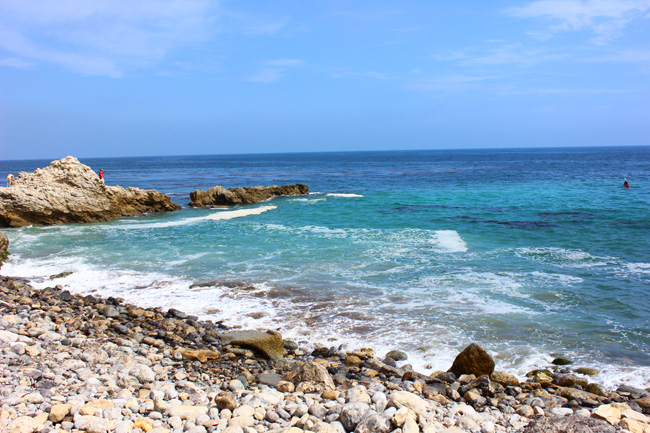 A few weeks ago I told you about the 30 Day Challenge I was doing with Clarins to make it a point to pay more attention to the beautiful things all around me. I mentioned that living here in Southern California, I am fortunate to be surrounded in beautiful things that I sometimes take for granted. In light of last weeks stress I mentioned here I clearly wasn't doing the best job so I made it a point to spend the weekend with the computer turned off, away from social media and just be in the moment. I visited this beautiful resort that is literally 15 minutes from my house. Doesn't it remind you of some tropical getaway?! I love this place and often forget how close it is. These are a few snaps from a great day.
Since embarking on the challenge I have also been using Clarins Double Serum. I have really seen an improvement in the way my skin looks and feels. Things are tighter, my pores are a bit smaller and my skin glows more than it did before. Participating in this challenge really has made me focus not only on the beauty around me, but on my own beauty, both inside and out. Thinking about what makes me beautiful and owning it, it isn't as easy at it sounds, but Clarin's has definitely helped me do just that.
Clarins combines two age-defying formulas into one ground breaking serum that firms skin, reduces wrinkles, evens skin tone and minimizes pores. 90% of women find it more effective that their current serum. Proven for all skin types, all ages, and all ethnicities

Compensation was provided by Clarins USA. via Glam Media.  The opinions expressed herein are those of the author and are not indicative of the opinions or positions of Clarins USA.