This post is in partnership with Pamprin, however all opinions are ALWAYS my own. Thank you for supporting brands that make Glam Latte possible!
Last month I gave my tips to staying positive when life gets hard. In that post, I mentioned that it really is easier said than done. Recently, I partnered with Pamprin to take a 21 day positivity challenge. I thought their tips were on par with what I was talking about but a little more in depth so I thought it would be great to share.
So you've heard the phrase 'It takes 21 days to form a habit' right? Well the 21 day challenge is all about using that time to make positivity a habit. So it goes like this:
Day 1 – Start with 3 positive affirmations, attach them to your mirror and read them allowed daily. Add at least one new one daily.
Day 2 -Find Positive Company in your social circle. Surround yourself with people who build you up.
Day 3 – Make a list of things for which you are grateful.(I like to do this nightly on a piece of paper and add it to my gratitude jar)
Day 4- Give yourself and others words of encouragement even if it's an unsolicited compliment.
Day 5 – Look for the good in things and you will find them. Choose to see the positive!
Day 6 – Find things that bring you joy and call upon them daily.
Day 7 – Be present minded to see the simple things that bring happiness every day. (Stop and smell the roses!)
Repeat these steps 3 times and voila! You have formed a habit!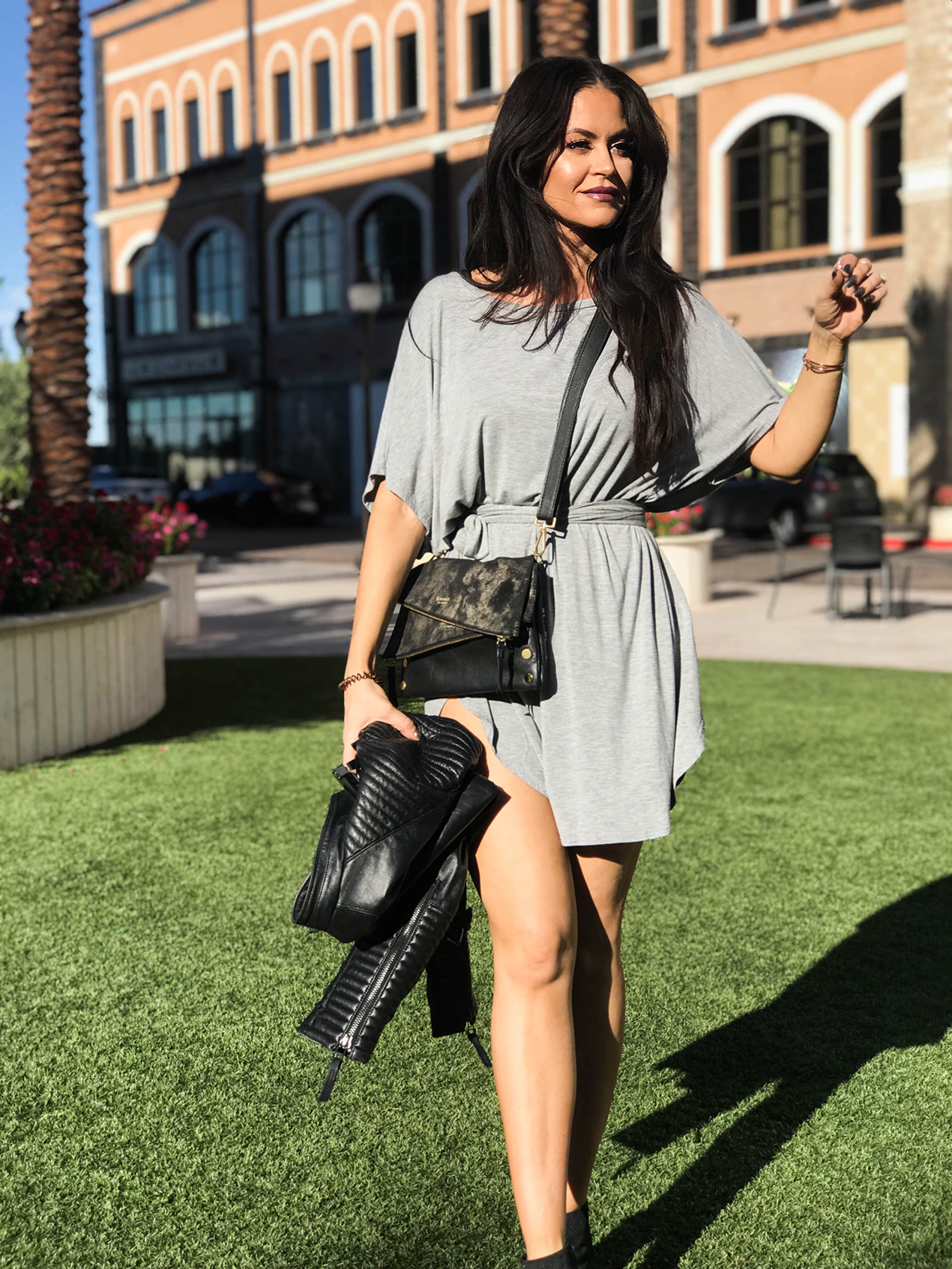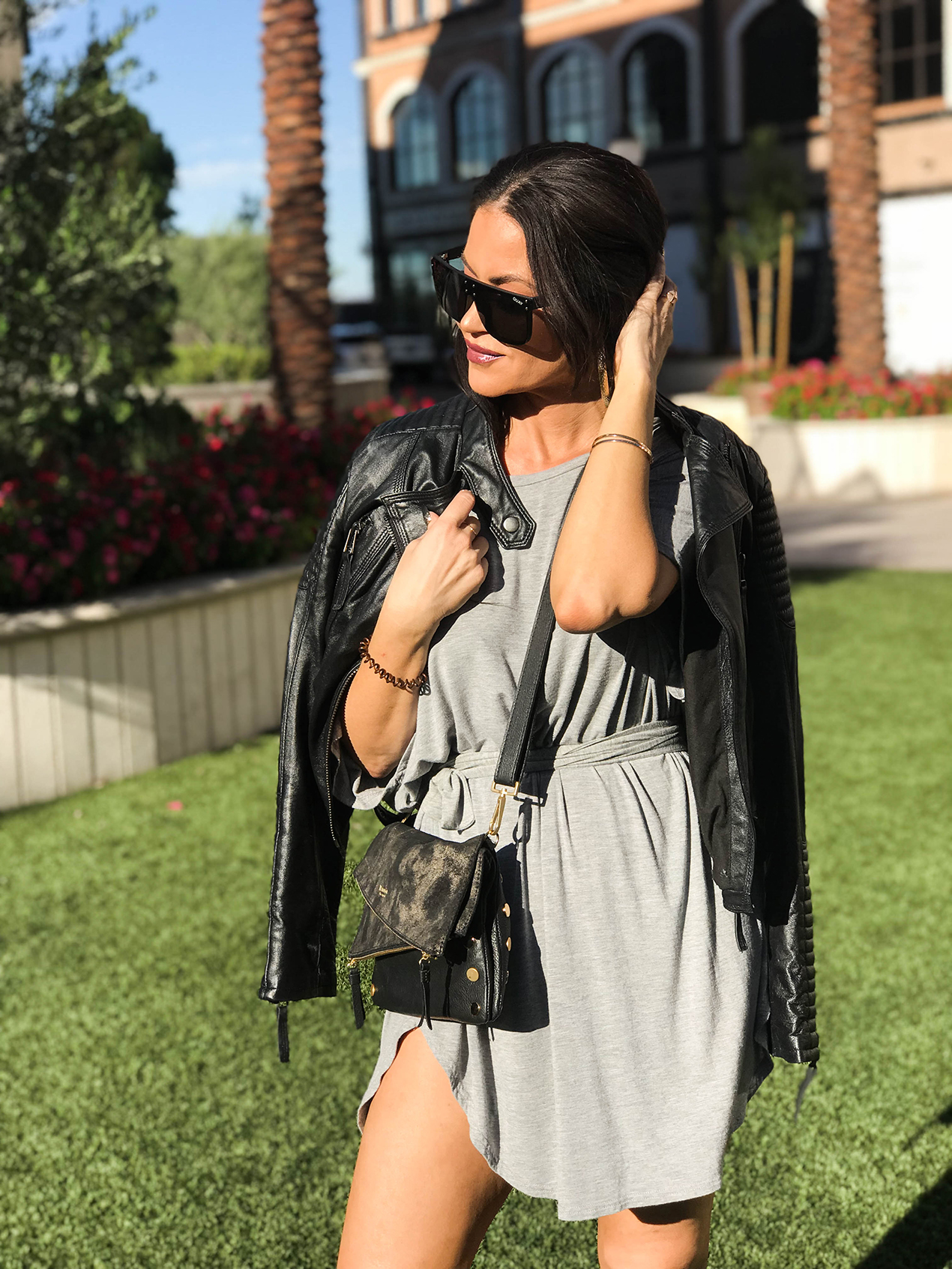 Now of course as women, we have one week a month where staying positive can be a challenge, but by changing your mindset you can help combat this. When that's not enough, that's when I reach for Pamprin Multi-Symptom which has the same strength as Extra Strength Tylenol PLUS the added benefits of fighting against bloating and irritability. It treats all menstrual symptoms: bloating, pain and cramps, and irritability – not just pain. It does this with three active ingredients: an antihistamine to relieve irritability, a diuretic to fight against bloating and water weight gain, and a pain reliever to alleviate cramps.
So not to worry, Pamprin will help you stay on track to reach your positivity goal, create an optimistic outlook and ultimately a much happier life.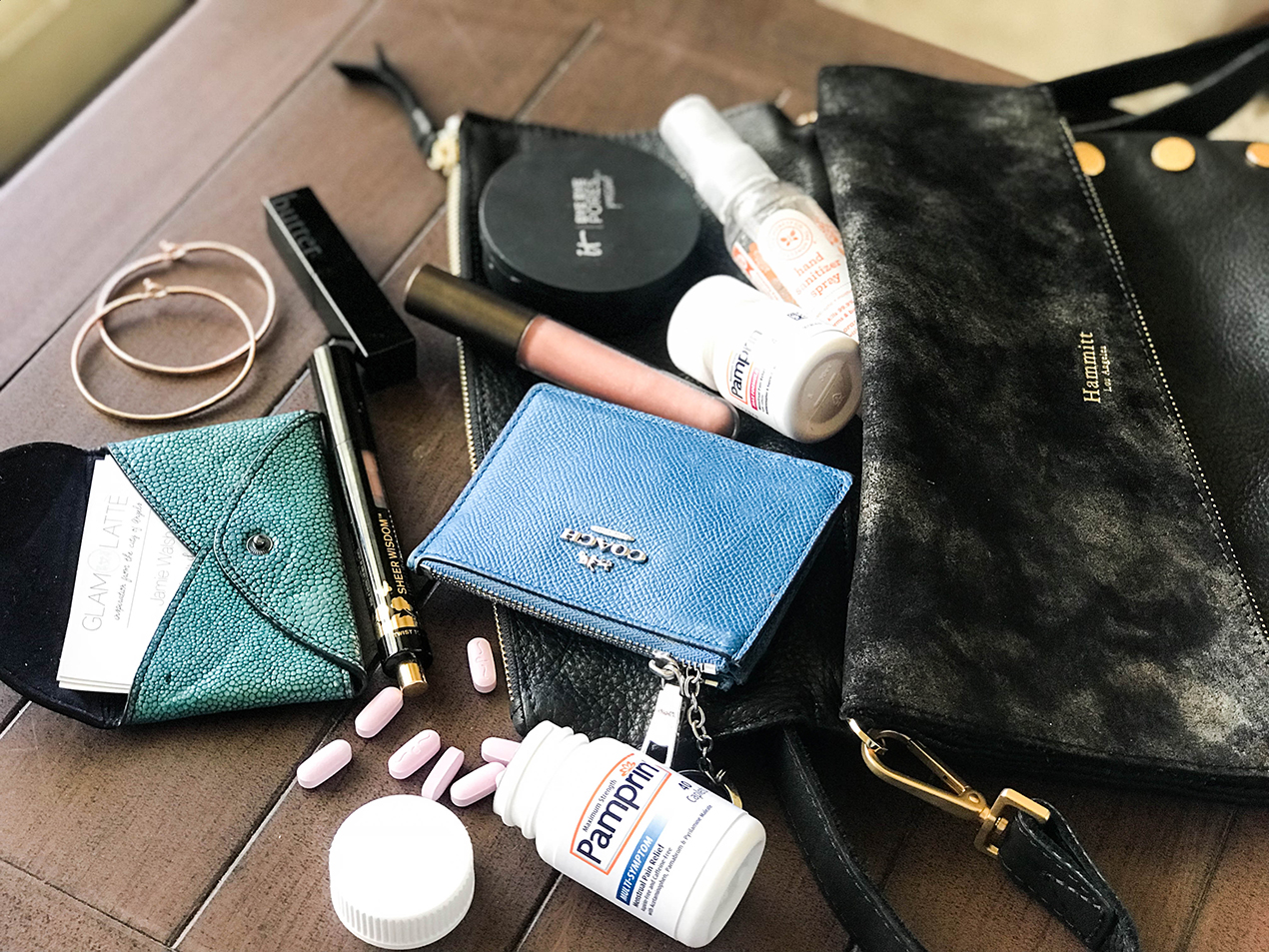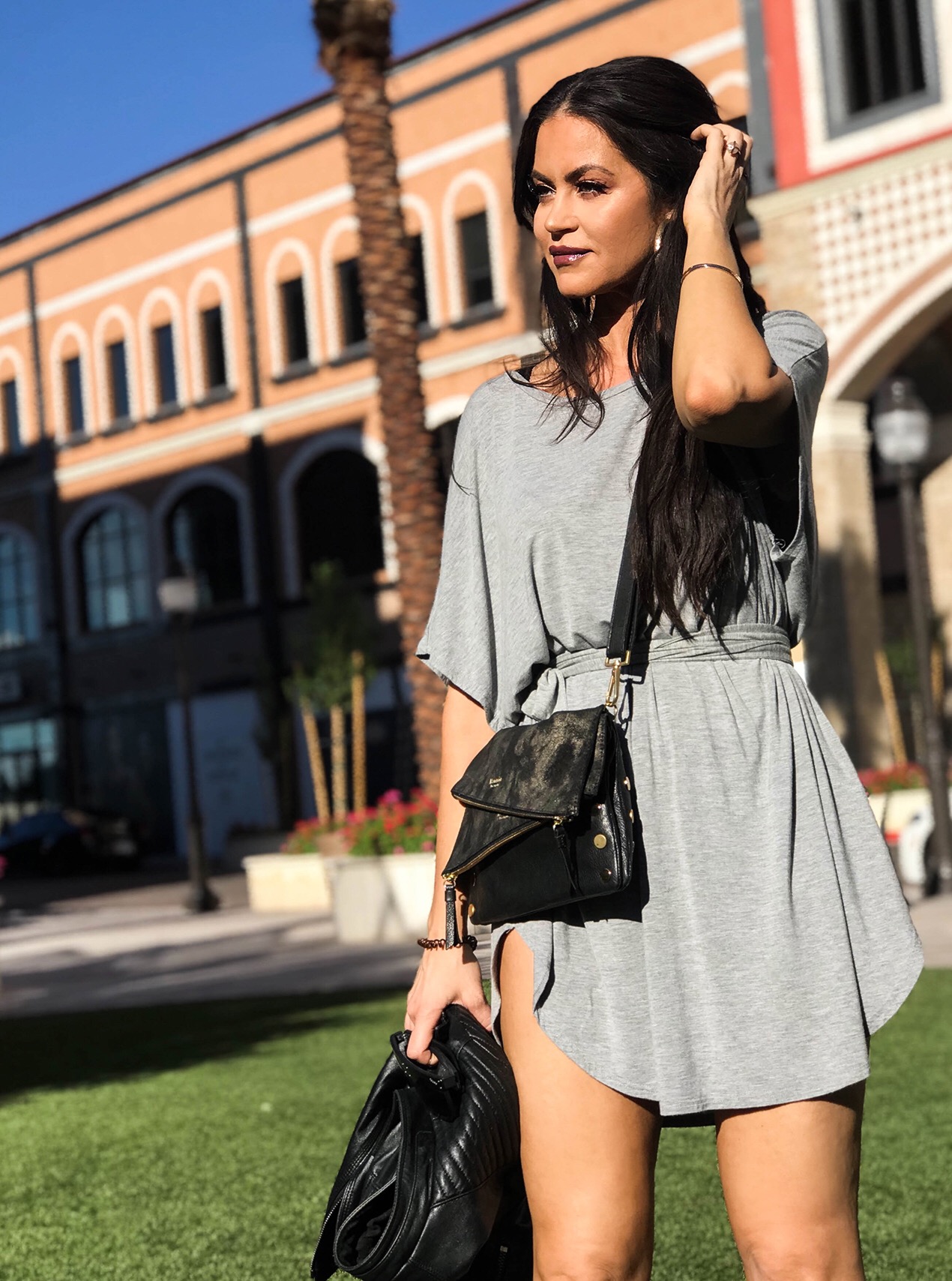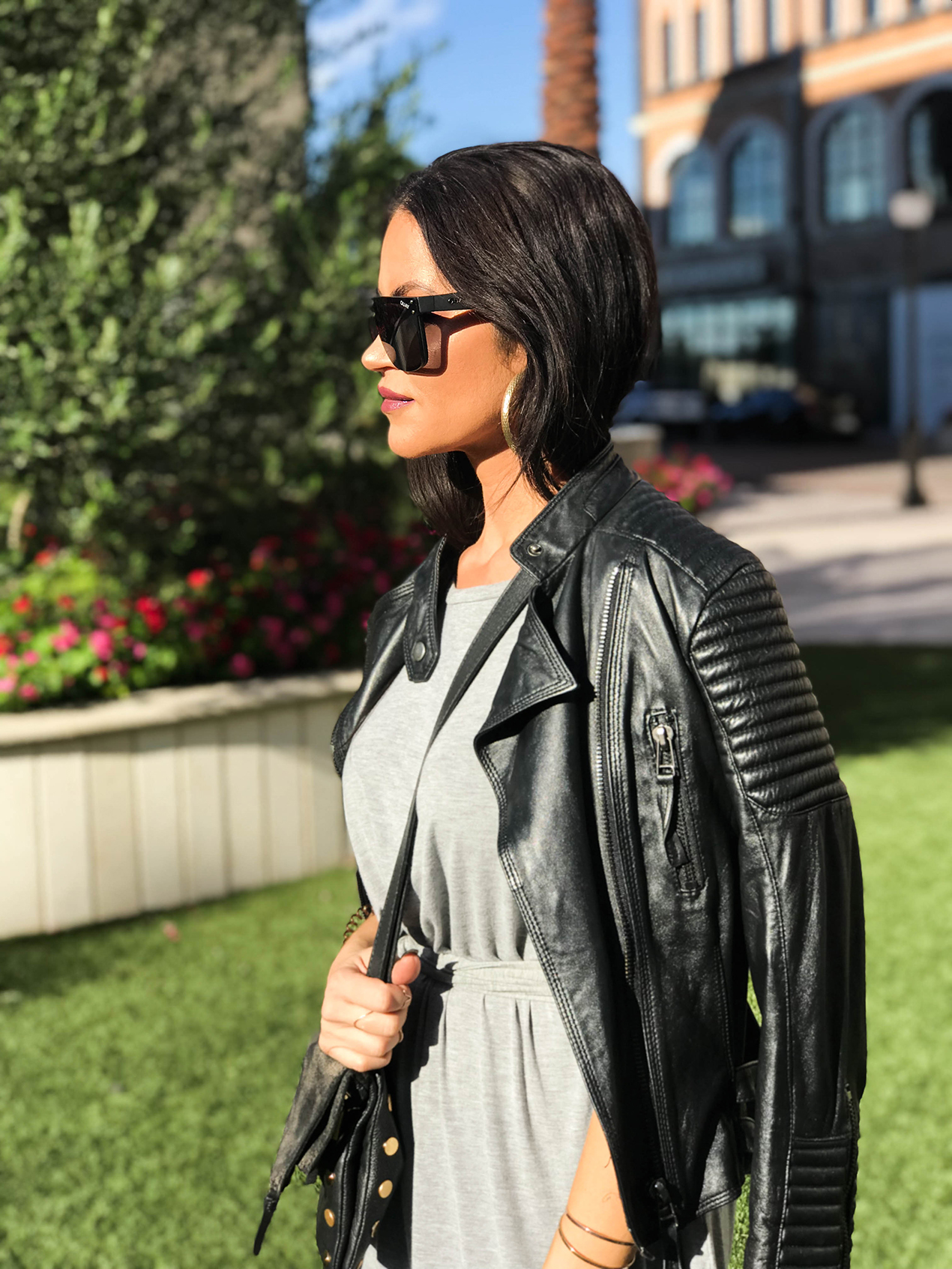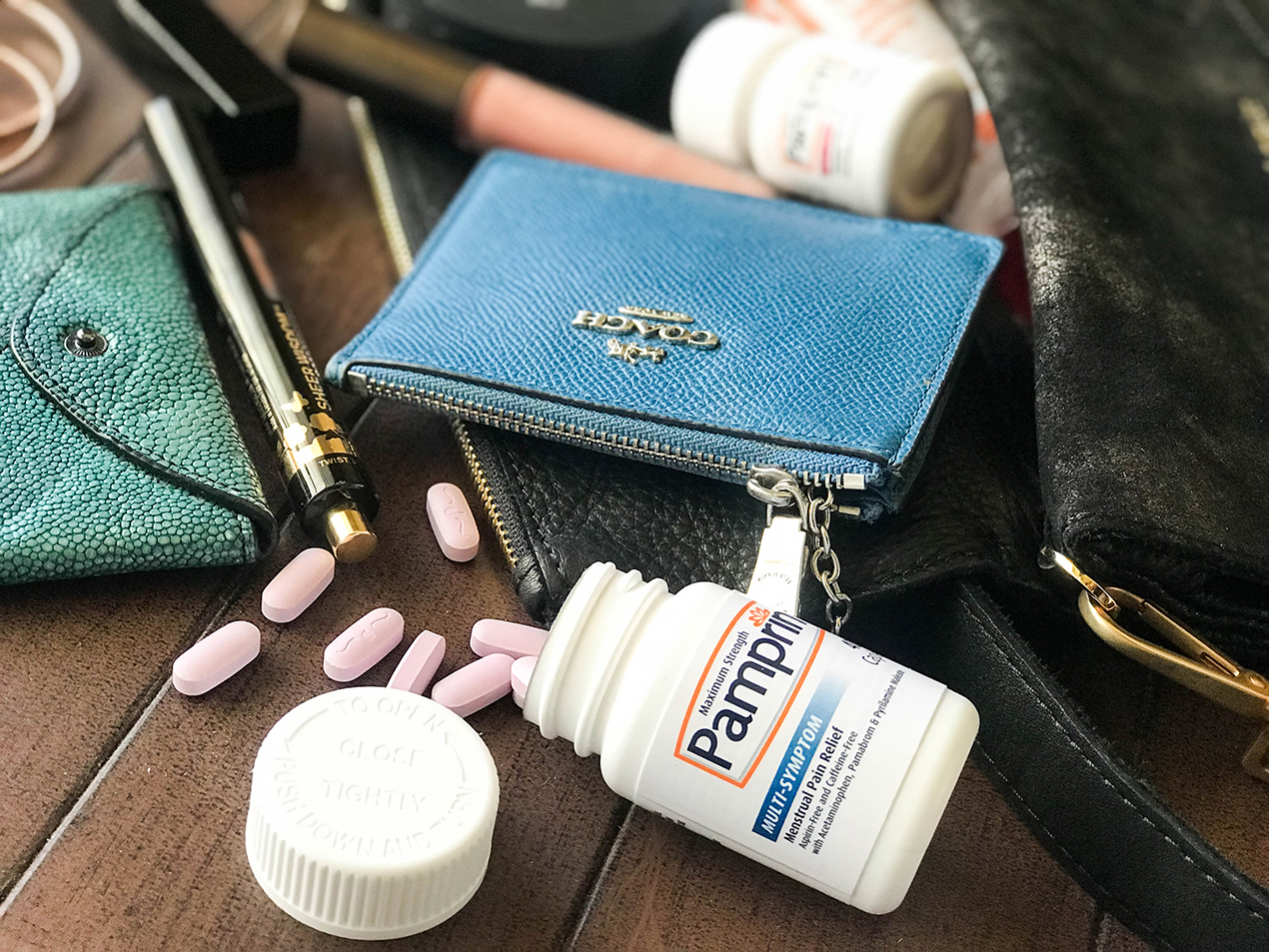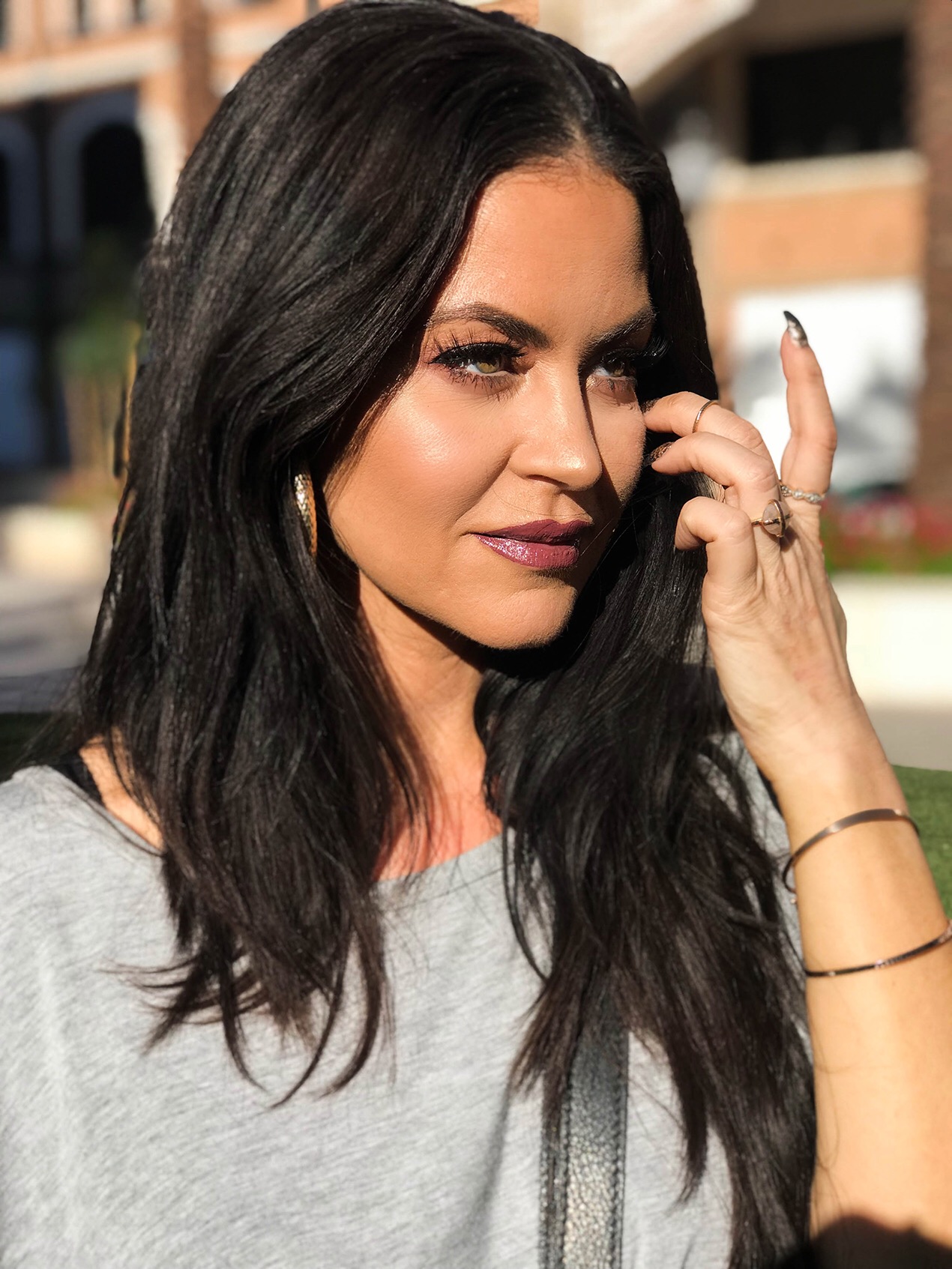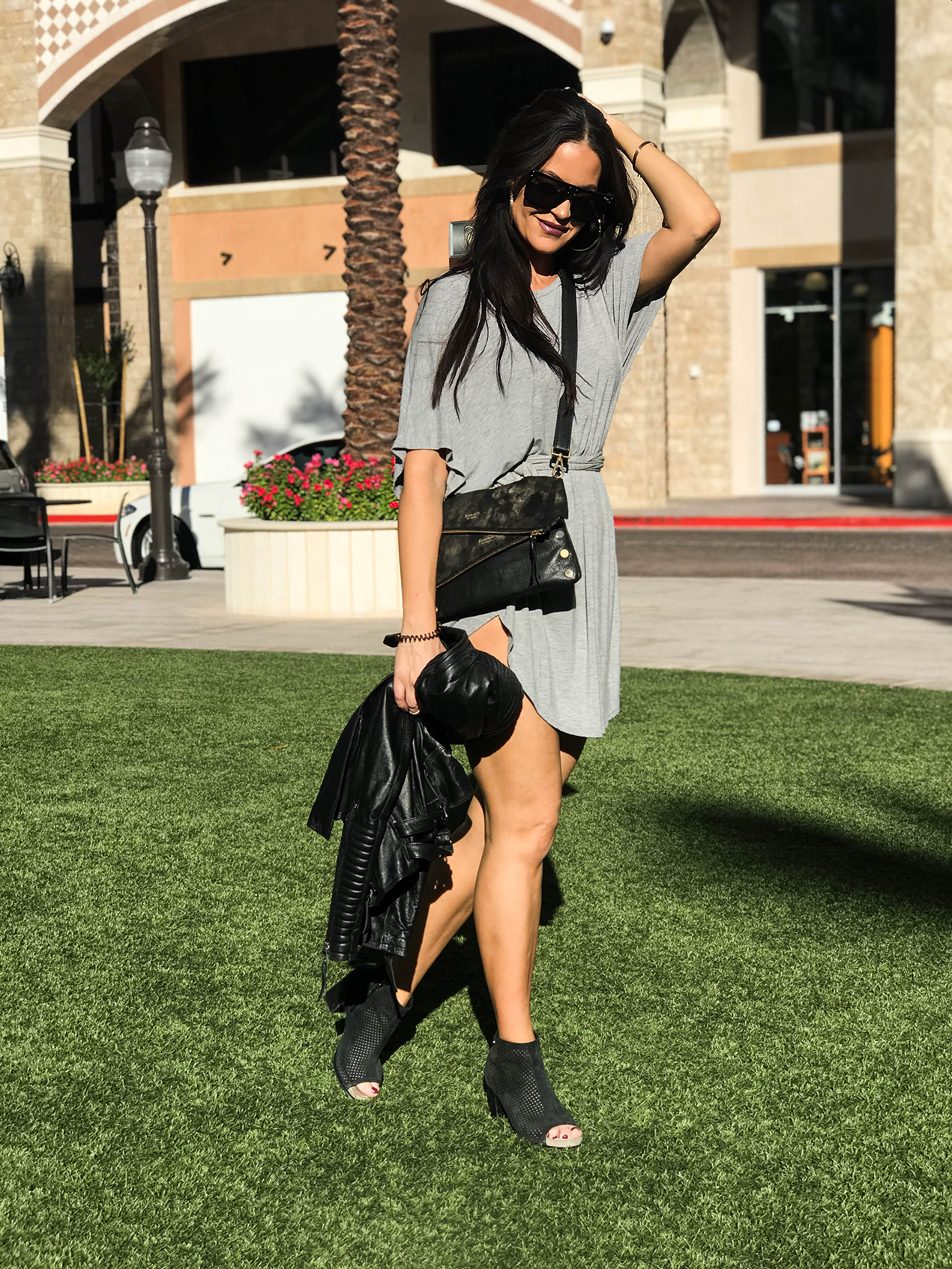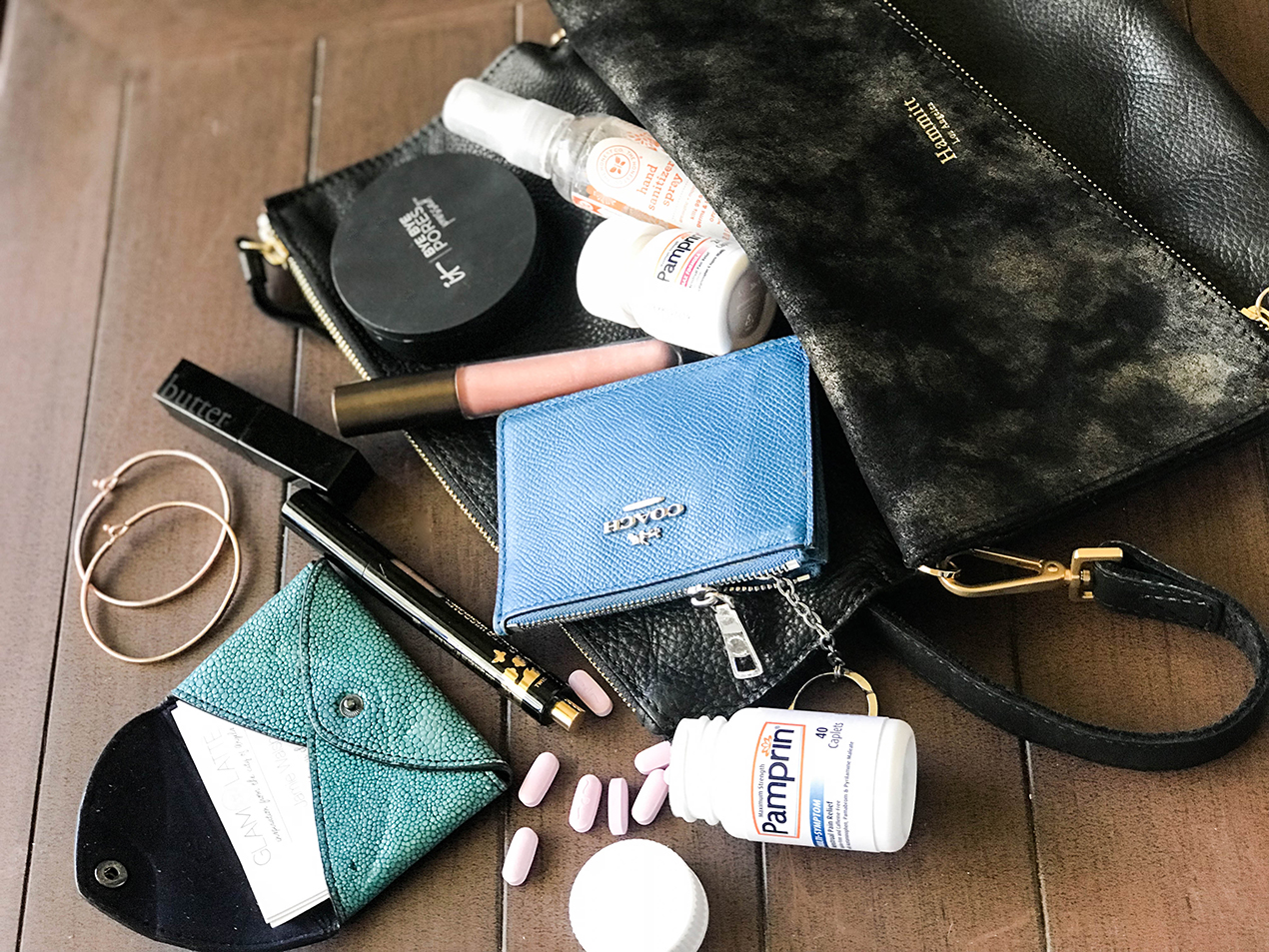 I hope these tips help you create a more optimistic mind set. Be sure to leave me a comment and let me know if you have tips that I haven't mentioned so I can try them out!
XO,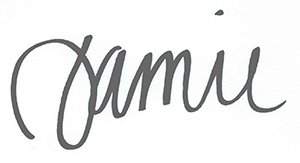 Outfit Details: Dress and Jacket- The LookBook Store, Booties – Hush Puppies, Bag – Hammitt, Sunnies – Quay Australia, Bracelets, Charming Charlie