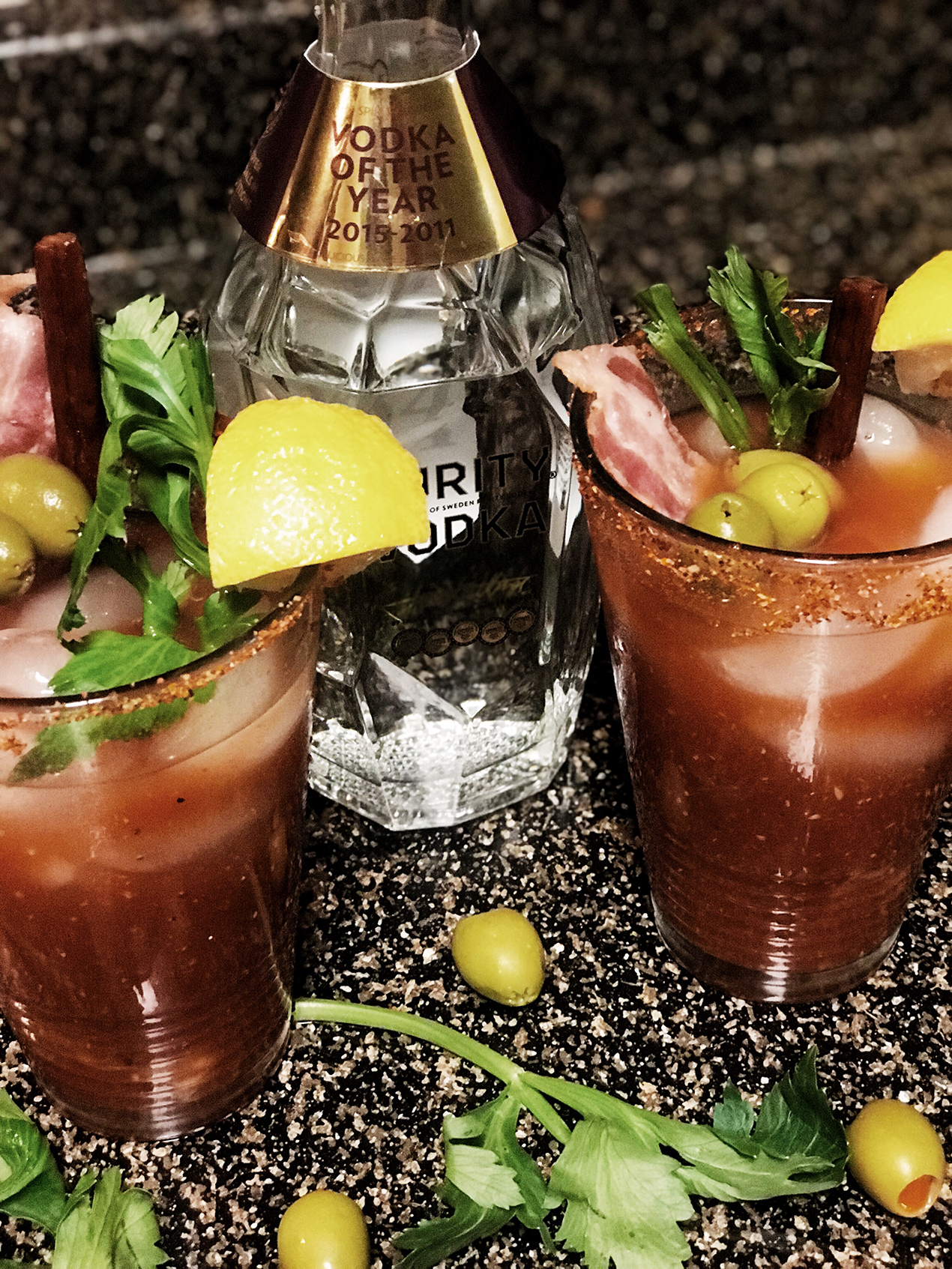 The first time I had a Bloody Mary, I thought they were awful. I couldn't imagine why anyone would drink such a gross concoction, particularly in the morning, especially after a hang over. But then one day I had a home made Bloody Mary and quickly realized it wasn't the drink I didn't like, it was the premixed bottled version. And just like that I was suddenly a Bloody Mary drinker.
I do have to be in the right mood for a Bloody Mary, however, when my bf told me he had the best damn Bloody Mary recipe, I took it as a challenge and once I tried it, I knew I needed to partner with Purity Vodka to share it. It is a Bloody Mary of all Bloody Mary's, so good, it must be tried by all.
Purity is one of my favorite vodkas and there are several reasons for this. While most vodkas only distill 5 times or less, the heart of Purity Vodka is distilled a remarkable 34 times and it is also organic. It probably the smoothest vodka I've ever had and I'm not the only one who thinks so. It has won 150 gold medals in international tasting competitions as well as the title of "Best Vodka" at the 2017 Ultimate Spirits Challenge and has been named "Vodka of the Year" for seven consecutive years (2011 – 2017) by The Spirits Business.
Since it's the holiday season, I thought this was the perfect time to share this mind blowing Bloody Mary recipe with my favorite vodka, because gathering with friends and family and enjoying this beverage is the only way to go.
Scroll down for the recipe… (You're welcome!)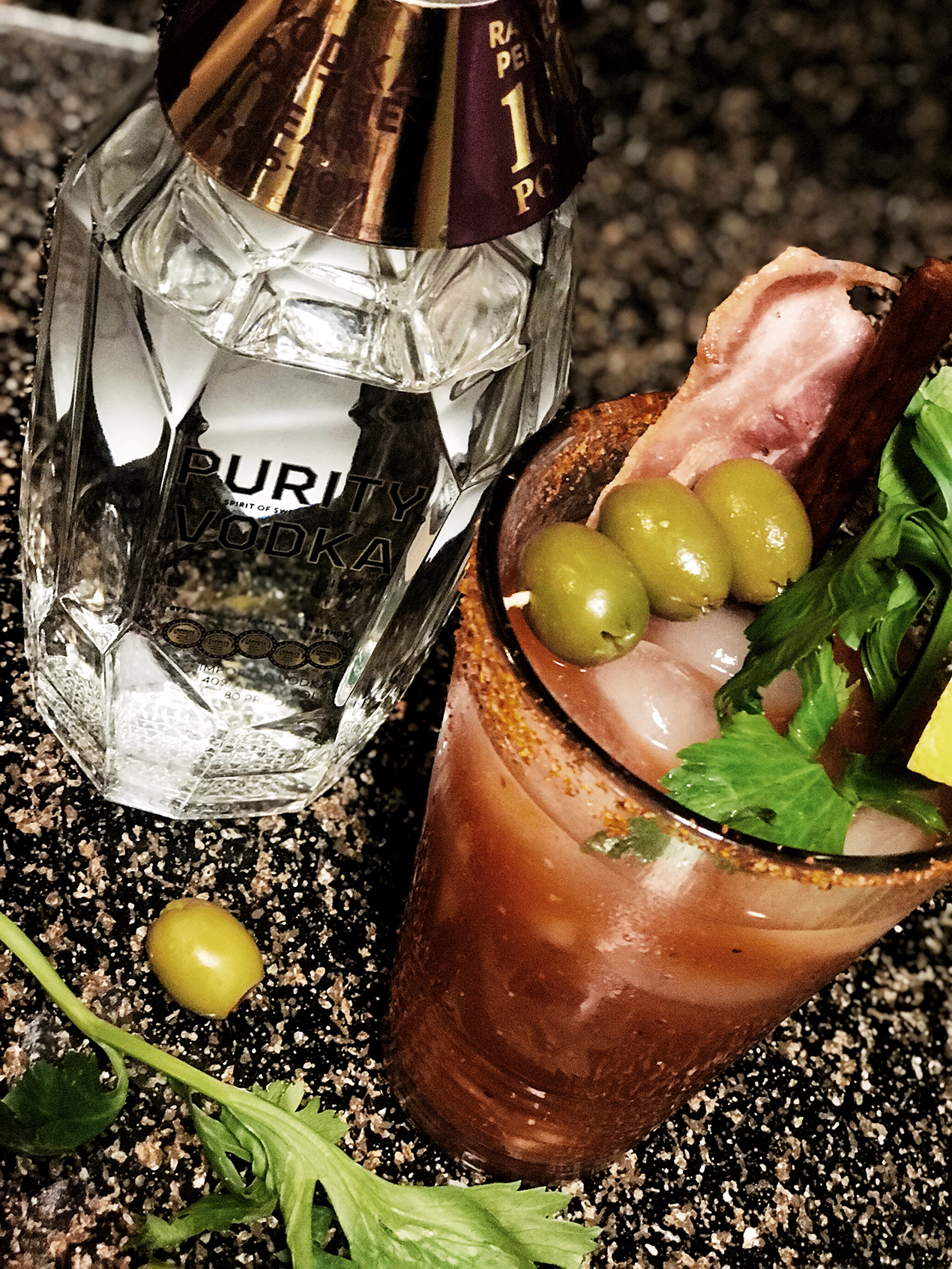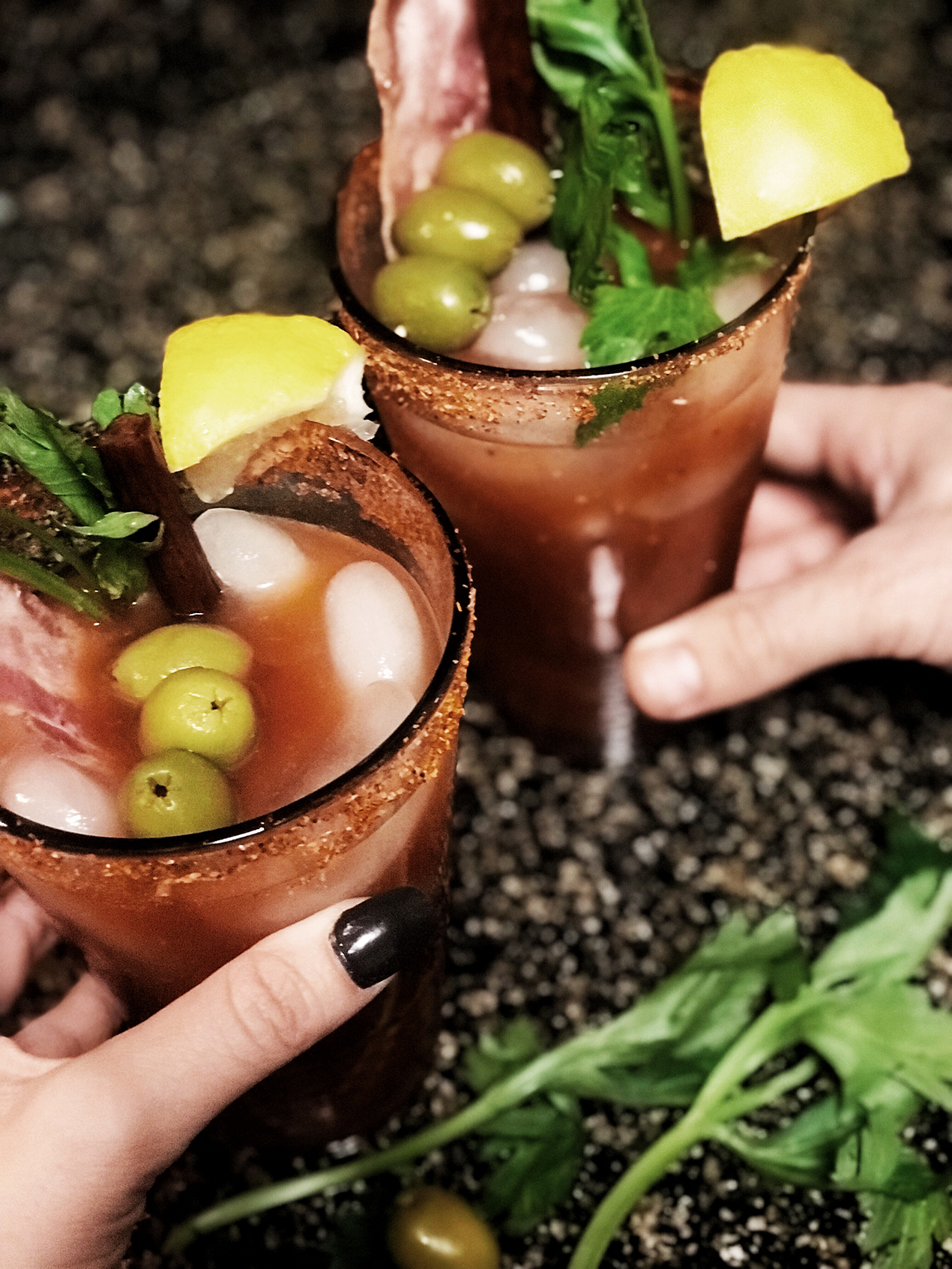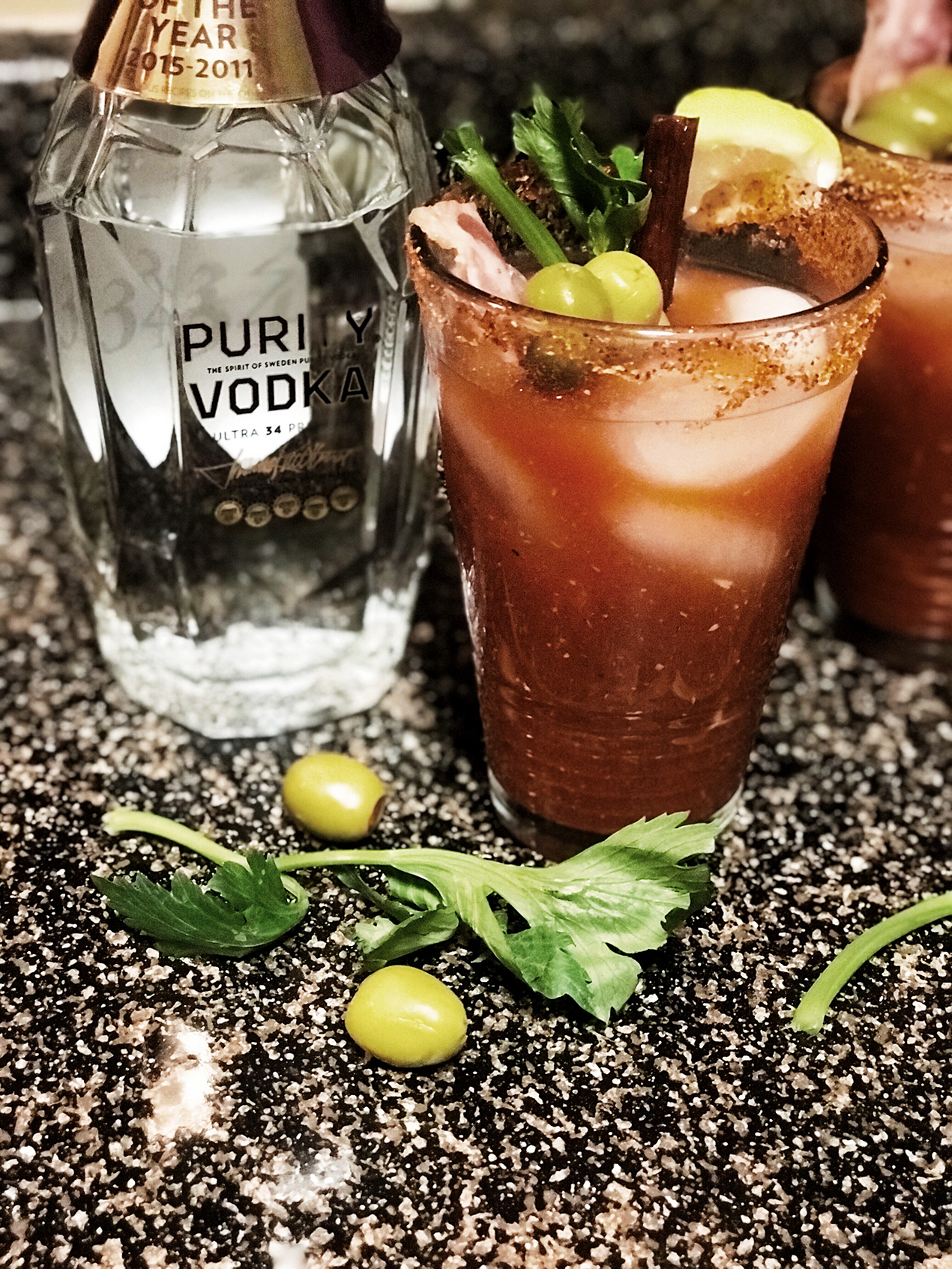 BLOODY MARY RECIPE
Rimmed glass with Tajín seasoning
Ice
1.5-2 oz Purity vodka
3 oz tomato juice
.5 oz lemon juice
Pinch of Himalayan sea salt
Pinch of pepper
Dash of Worcestershire
Horseradish add to taste 
Tabasco sauce to taste
Garnish glass with stuffed olive of choice a strip of bacon, matador meat stick, celery and lemon wedge (or all of the above!)
XO,