We may have had the first day of spring this week, but it is still a little chilly in a lot of places. I haven't quite put away the sweaters just yet and this cream, fuzzy version is one of my favorites.
While it still incorporates spring's cold shoulder trend, it is cozy and warm for those not-so-spring-like days.
In saying goodbye to winter I figured I would rock a red lip for perhaps the last time. You guys know a red lip siting is rare, but if it's going to happen, it's usually the winter. Of course the kind of lipstick also makes a difference and my love for the Urban Decay x Gwen Stefani collection is the only reason I am wearing it this far into the year. In case you missed it, I did a try on video showing you the shades.
I'm off traveling for the next few days so make sure you follow me on snapchat (username: glamlatte) to see what I am up to!
The Deets: Sweate: Shop Tobi, Jeans: DL1961, Pumps: BCBG, Bag: Radley, Earrings: Nashelle, Rings: Jennifer Lopez Collection via Kohls, Aviators: Freyrs, Lipstick: UD x Gwen in Wonderland
XO,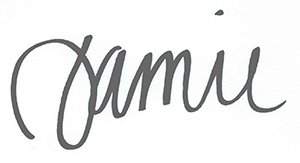 Photos by Cristina Vicari