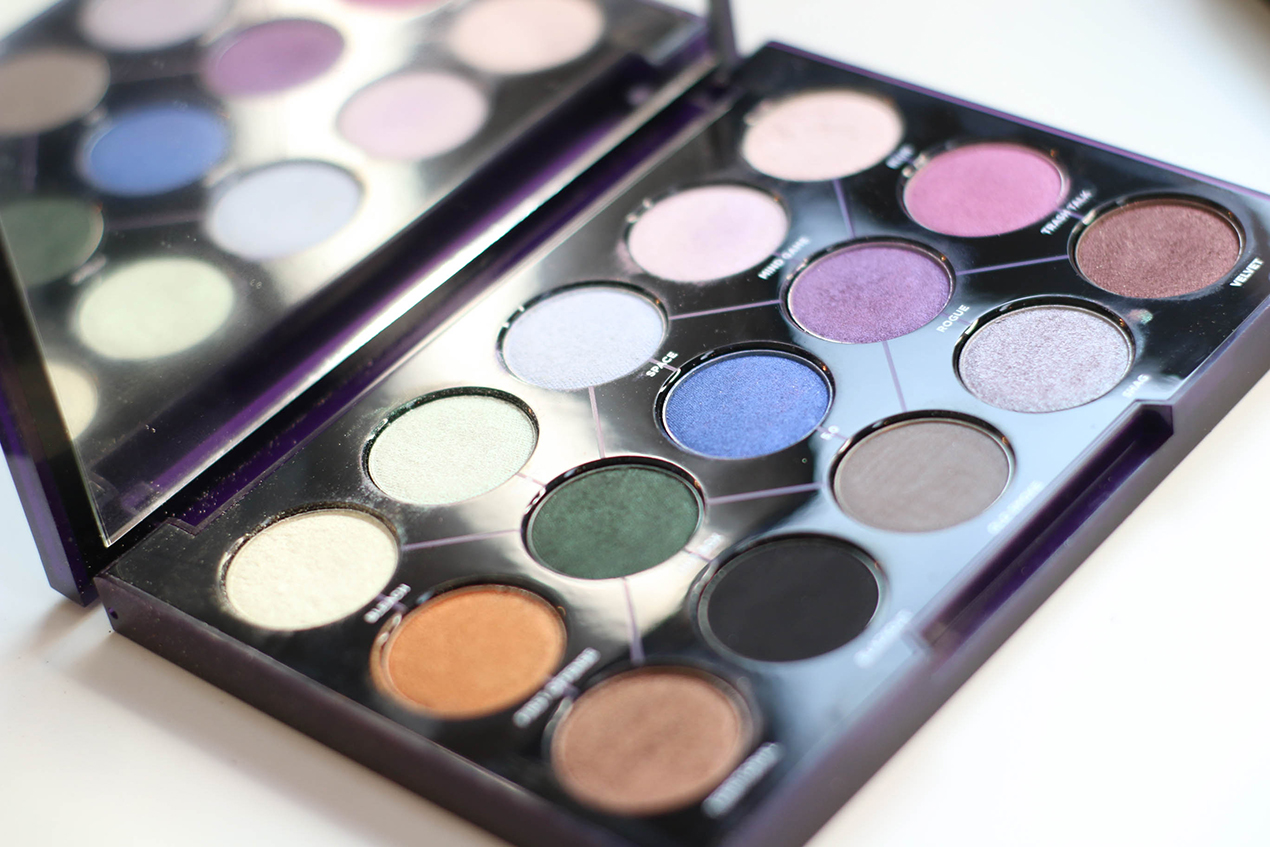 It's no secret that Urban Decay is one of my makeup favorite brands. Their combo of edge and beauty is right up my alley and they are always coming out with new and innovative products. So of course, when I heard about the new Distortion Eyeshadow Palette I was super excited to try it out.
I've also mentioned quite a bit, my love for one stop shopping and while Sephora is one of my absolute favorite stores to shop in, I particularly love going to Sephora inside JCPenney. It's such an amazing partnership for a number of reasons. First, you can get fashion, home decor and beauty products all in one place and JCPenney always has really great sales (I actually got the nicest dish set for my new apartment from JCPenney a few months ago and I love them!) Second, Sephora inside JCPenney means, there are more Sephora locations to choose from (bonus!)
Ok, but let's get back to this Distortion Palette shall we?
I am in such a holiday beauty mood because it's my favorite time of year and also, it's an excuse to be glittery all the time. This palette makes it super fun to create a glittery holiday look because there are so many combinations you can create.
So the bottom 2 rows of the palette are pigmented shades (all new except the black) and the top row are toppers that when placed on top of the other shades, create a beautiful duo-chrome effect. The palette has lines going to and from different shadows to give you ideas on the kinds of combinations you can create, but ultimately it's a palette that allows you to customize your shadow in so many ways so if you are eyeshadow obsessed like I am, you are going to LOVE this. I put some swatches of the bottom row shades with the topper that corresponds in the same row so you guys can see them. I am especially drawn to the black shade with the green topper on it. So pretty!
I put together a look below for you that feels perfect for NYE, but really can be worn to any holiday event where you want to sparkle. I used some of my favorite Urban Decay products, which of course are available at Sephora inside JCPenney.
Scroll down for the step by step tutorial and also…GIVEAWAY DETAILS!! One of you is going to win a Distortion Palette of your own!!!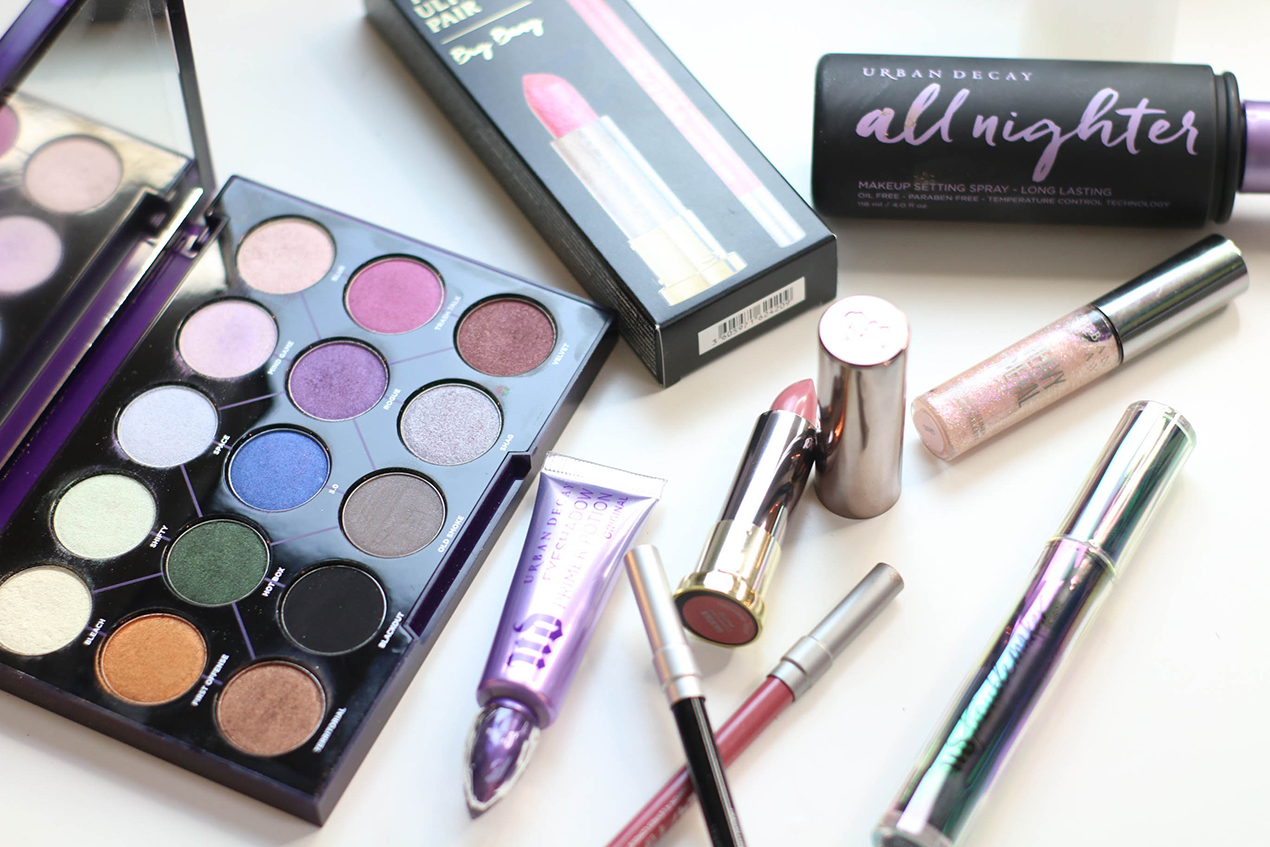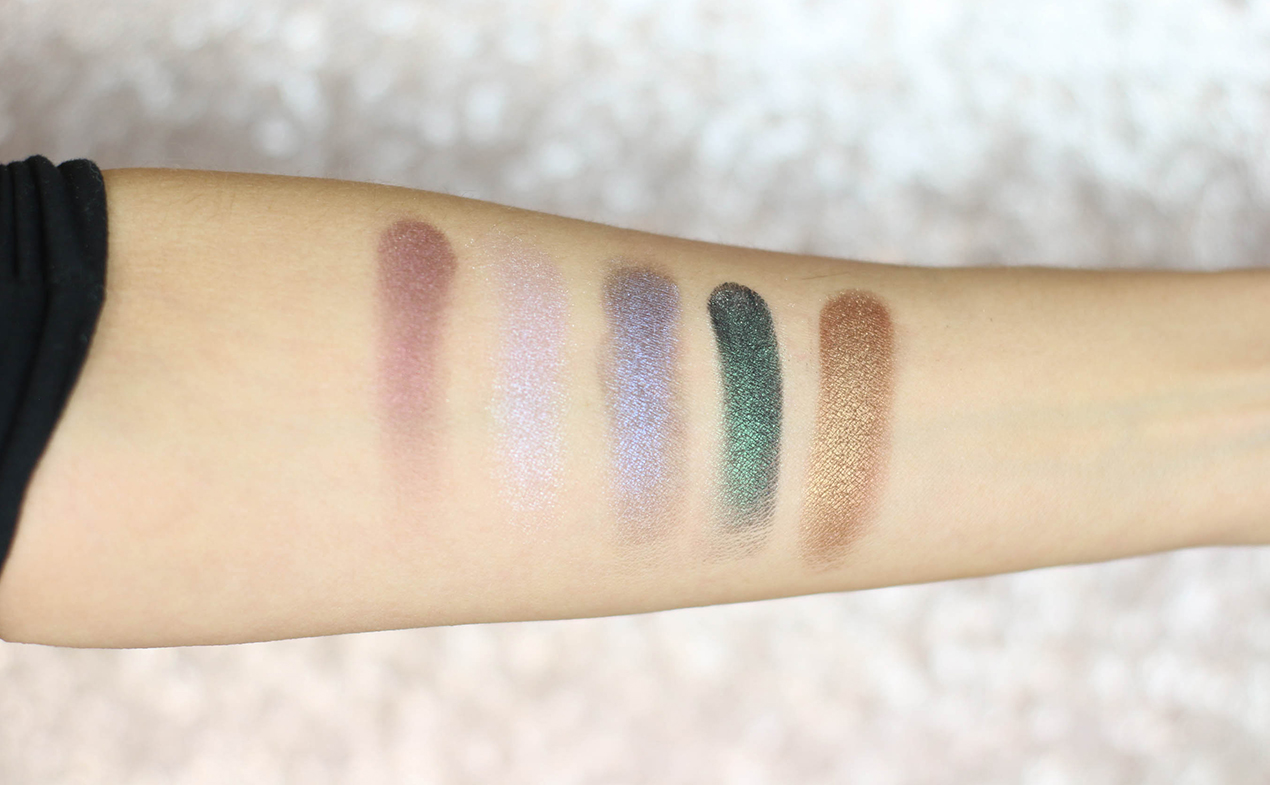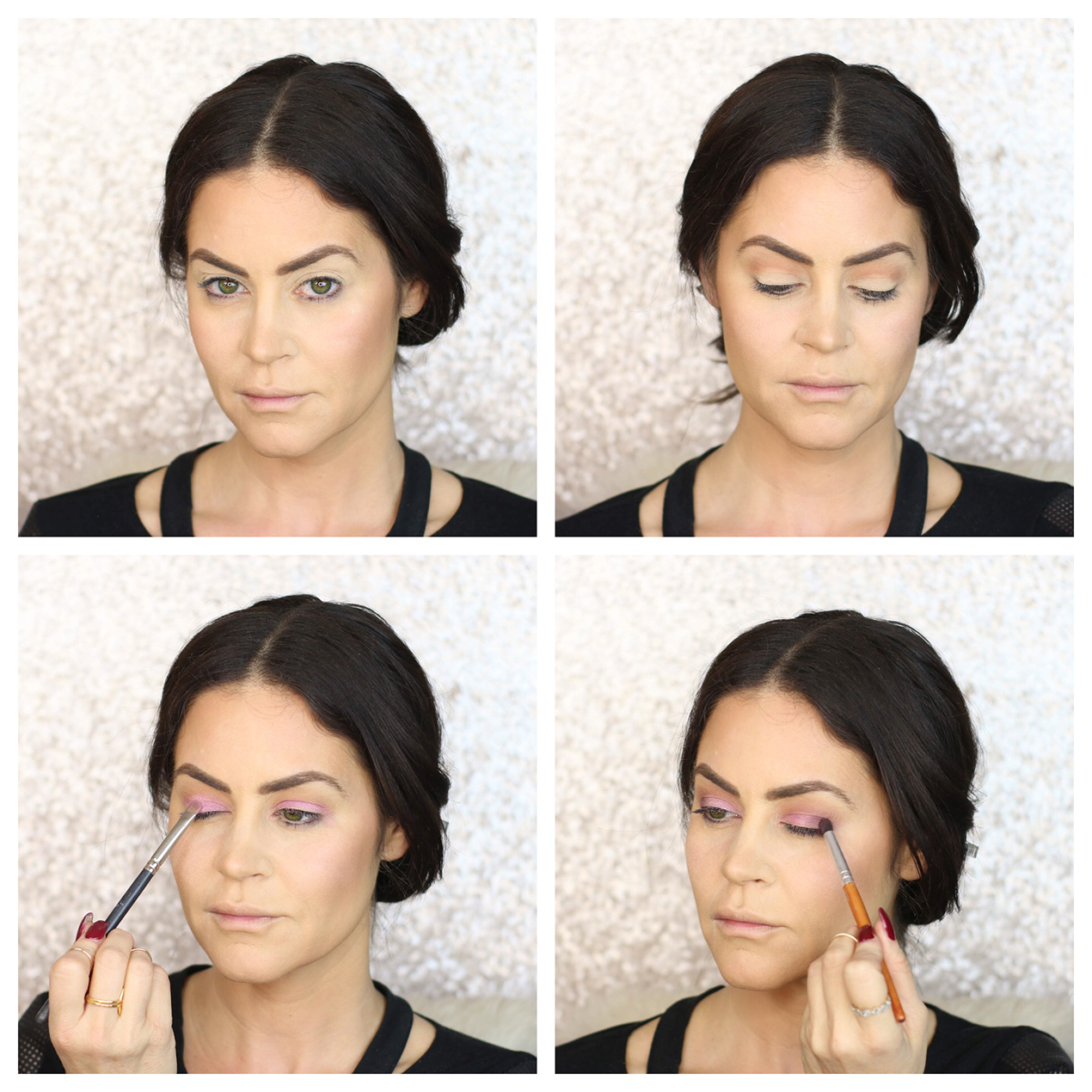 Holiday Sparkle with the Distortion Eyeshadow Palette
Prime your lids – I used the Urban Decay Primer Potion, which is still one of the best shadow primers out there! I also like to set that with powder so the eyeshadow will glide on and blend out easily.
I used the Urban Decay Naked Heat Palette to create my transition. First I layed down Low Blow and then He Devil and blended them out. You can see in the second image, it just creates some definition in the crease. I also applied these to the lower lash line.
Next taking the shade Trash Talk from the Distortion Palette, I used a flat shader brush to apply that all over the lid.
With a smaller dome brush I took the shade Velvet which is right underneath Trash Talk and I applied this to the outer V, building up the color to create a smokey effect.
Now for the fun part! I took the topper shade Blur and applied it over the entire lid (Over both shades) to create that pretty duo chromed look.
I took the Heavy Metal Glitter Liner in the shade Grind and applied it over top of the inner half of the lid as well as the inner corner. I then popped on some lashes, and used Urban Decay 24/7 Glide on eye pencil eyeliner in Alkaline in my water line.
For Lips I used the Urban Decay 24/7 Glide On Lip Liner in Rush and Vice Lipstick in Backtalk.
I will have a video tutorial of this look going live on my YouTube Channel as well so you can see these steps in action!
GIVEAWAY:
Enter to win a Distortion Eyeshadow Palette one of three ways:
Leave a comment below with your favorite Urban Decay product.
Follow me on instagram and leave a comment on the Distortion Palette image using hashtag #GlamLatteGiveaway
Subscribe to my Youtube Channel and leave a comment on the Distortion Palette tutorial using hashtag #GlamLatteGiveaway
Or do all three for three separate entries!!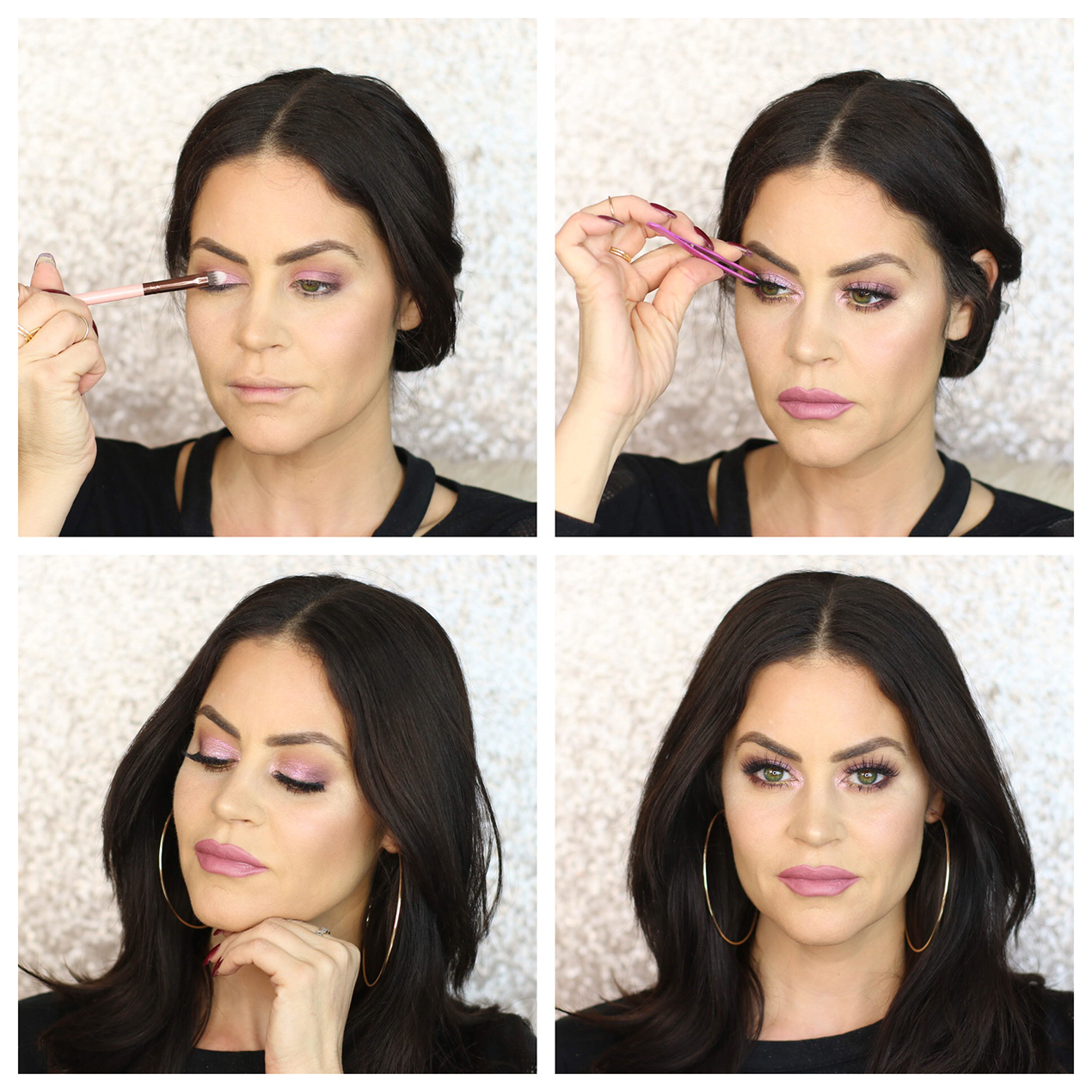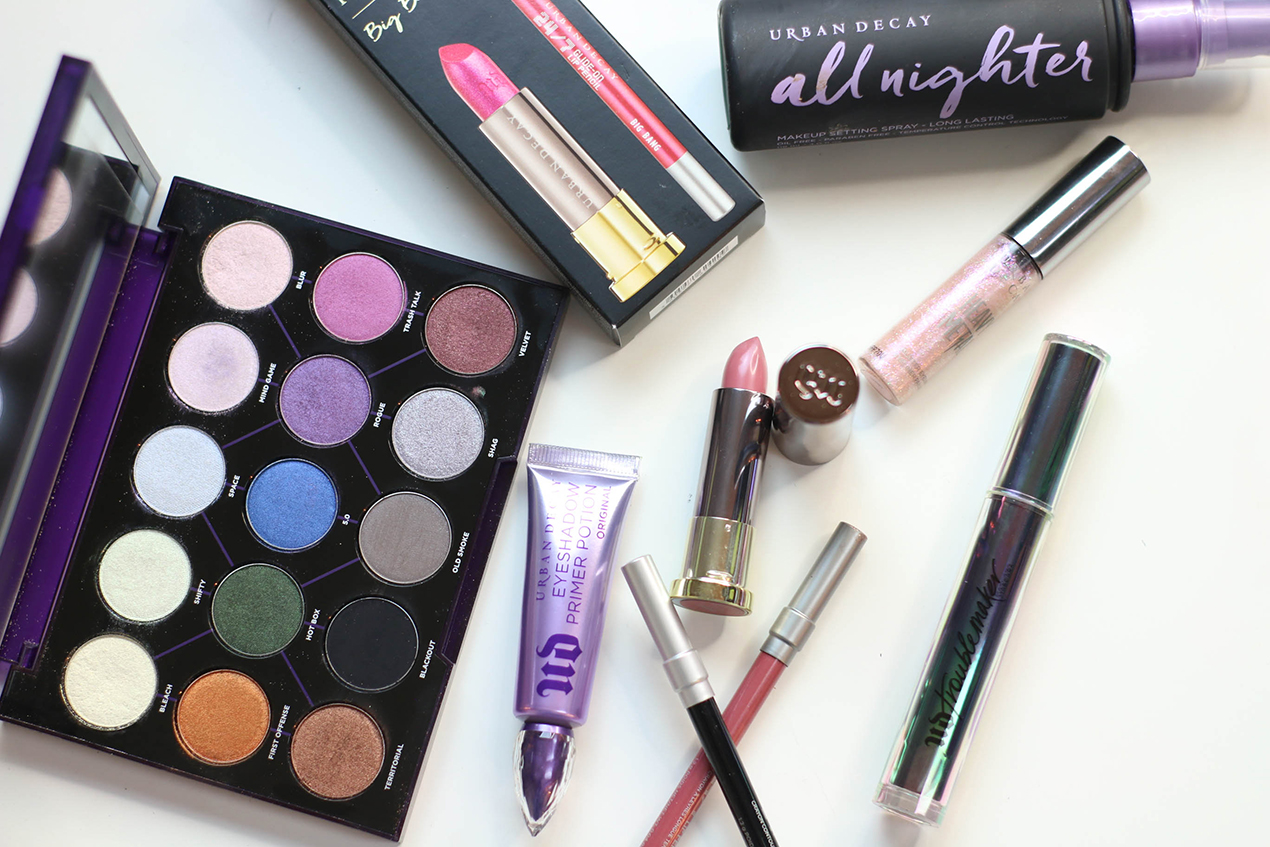 Follow along on social to see all kinds of looks people are creating and also to see the latest launches and news from Sephora inside JCPenney!
#SephoraInJCP #SoWorthIt #UrbanDecay
XO,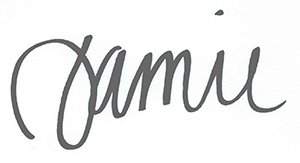 This post is in partnership with Sephora inside JCPenney, however all opinions are ALWAYS my own. Thank you for supporting brands that make Glam Latte possible!