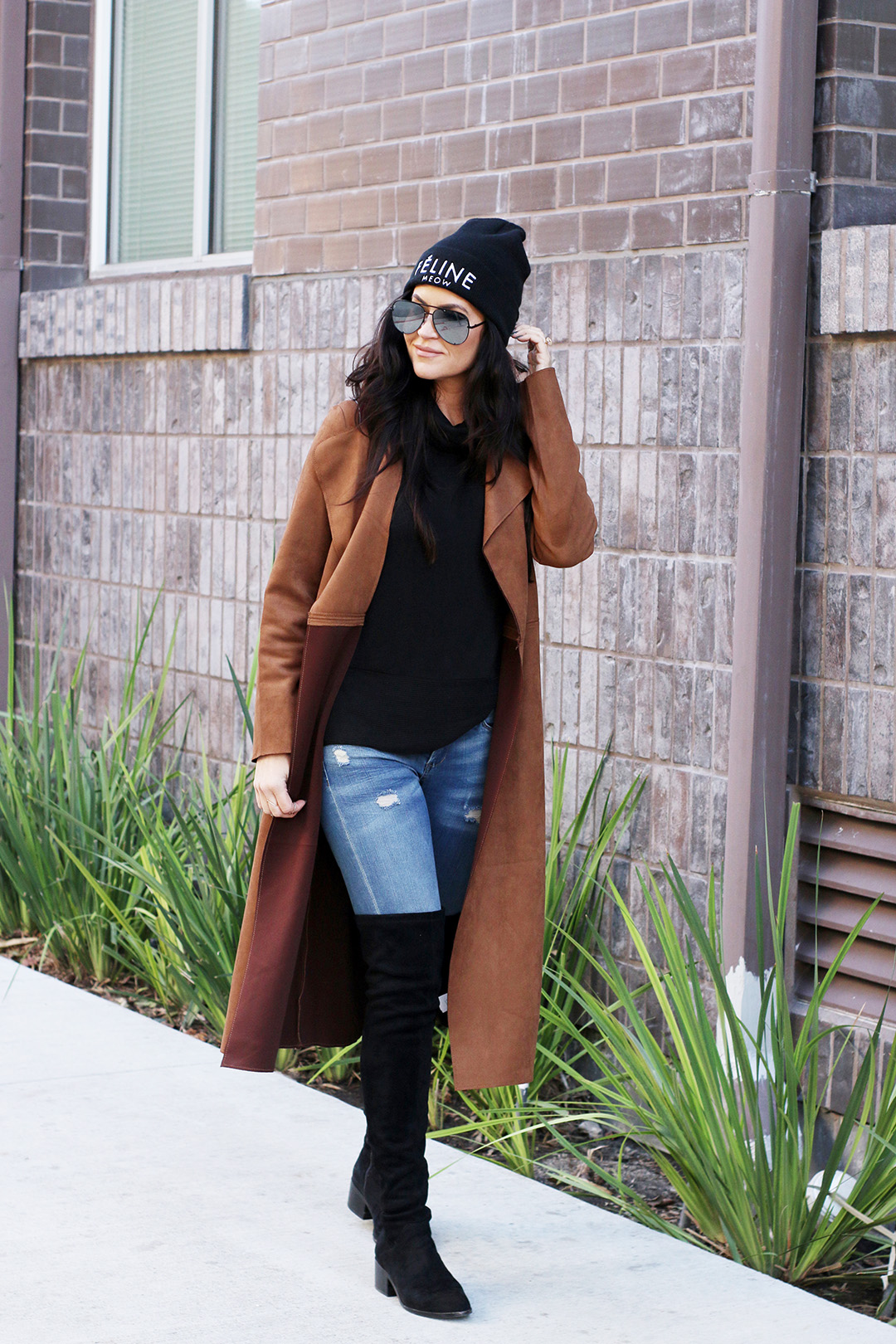 When we talk about winter her in So Cal, we should be using air quotes because let's face it, our winter is really like everyone else's fall.
That said, for us, it does feel cold because of what we have become acclimated to and yes it somewhat makes us babies. Haha.
Though we are currently at the tale end of winter, moving into spring, it is still a bit chilly, but it changes throughout the day making dressing a bit tricky. So if you plan to visit us, and are not sure how to dress for this crazy time of year, here are a few tips.
LAYERS
The mornings are freezing, the afternoons are warm, the evenings are cool and the nights are freezing again (remember, air quotes!) The best way to deal with this, is to dress in layers. Our winter coats are another persons fall coats, so this one I am wearing is not as heavy as it looks. I think it was in the low 60's-high 50's here and while I look super bundled up, each of these layers is pretty thin.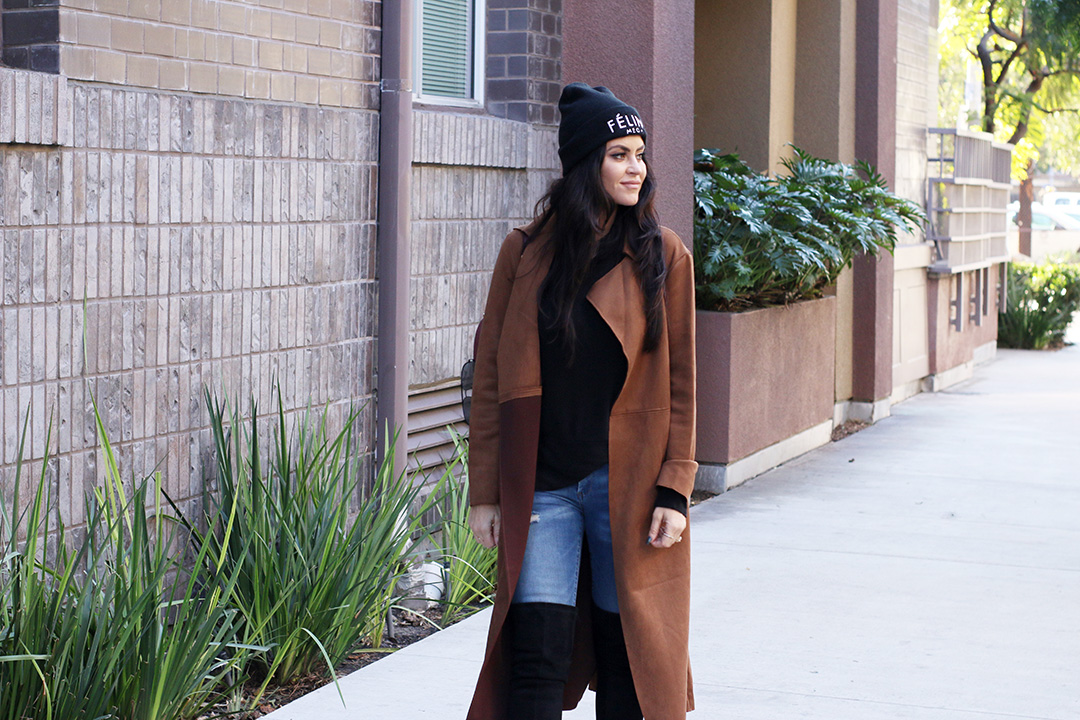 BEANIES
Beanies are a winter staple and they will keep you warm, but are easy to remove later in the day when it warms up. Plus they look super chic and can add some extra visual interest to your look.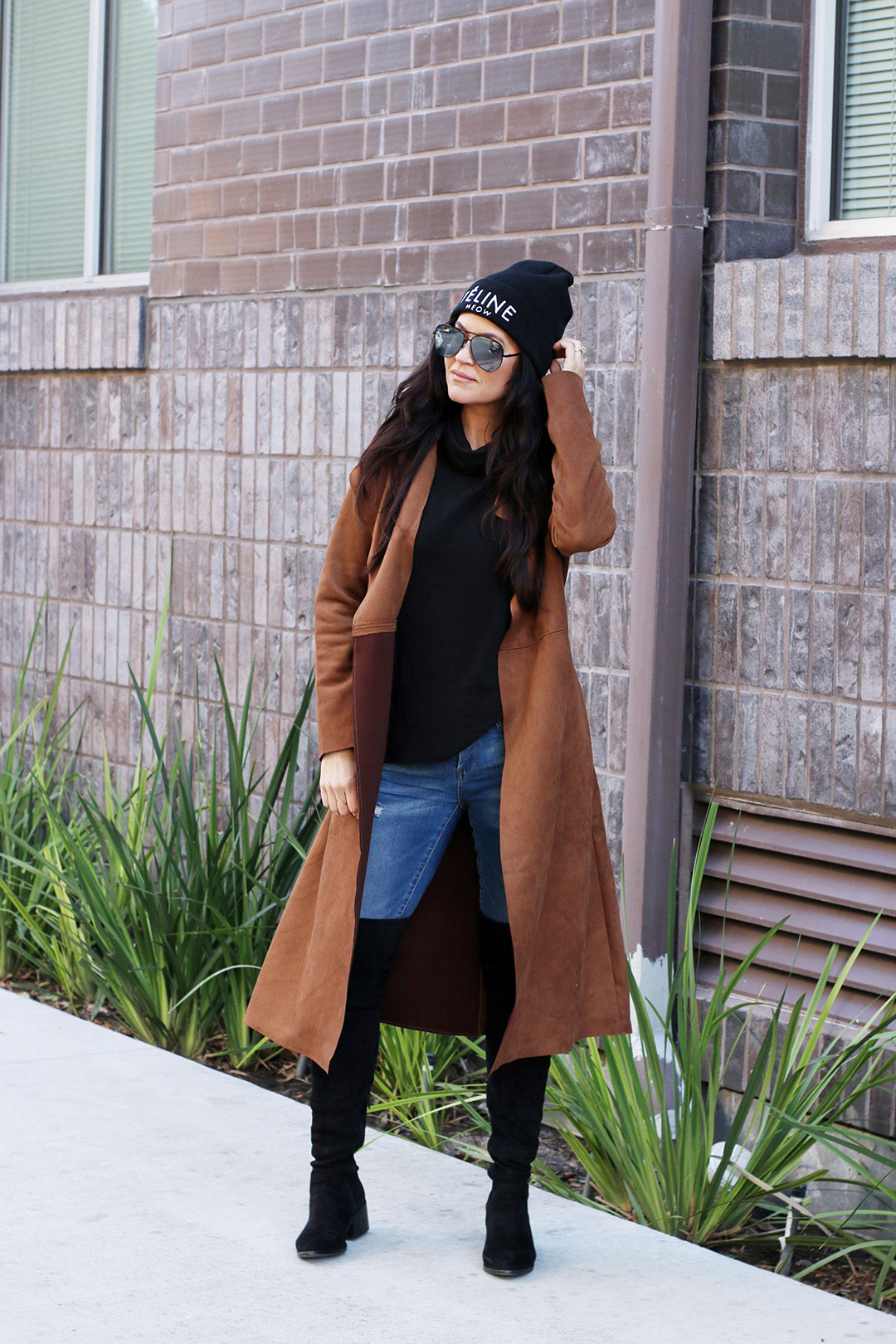 BOOTS
Personally, I love boots and booties alike, however I have a particular soft spot for over the knee boots. For one, they sort of add an additional layer, they are chic, and they elevate your outfit. This pair I am wearing are flats so they are super comfy but still dress up this basic denim look. They are also versatile and can be worn with anything from jeans, to skirts to dresses.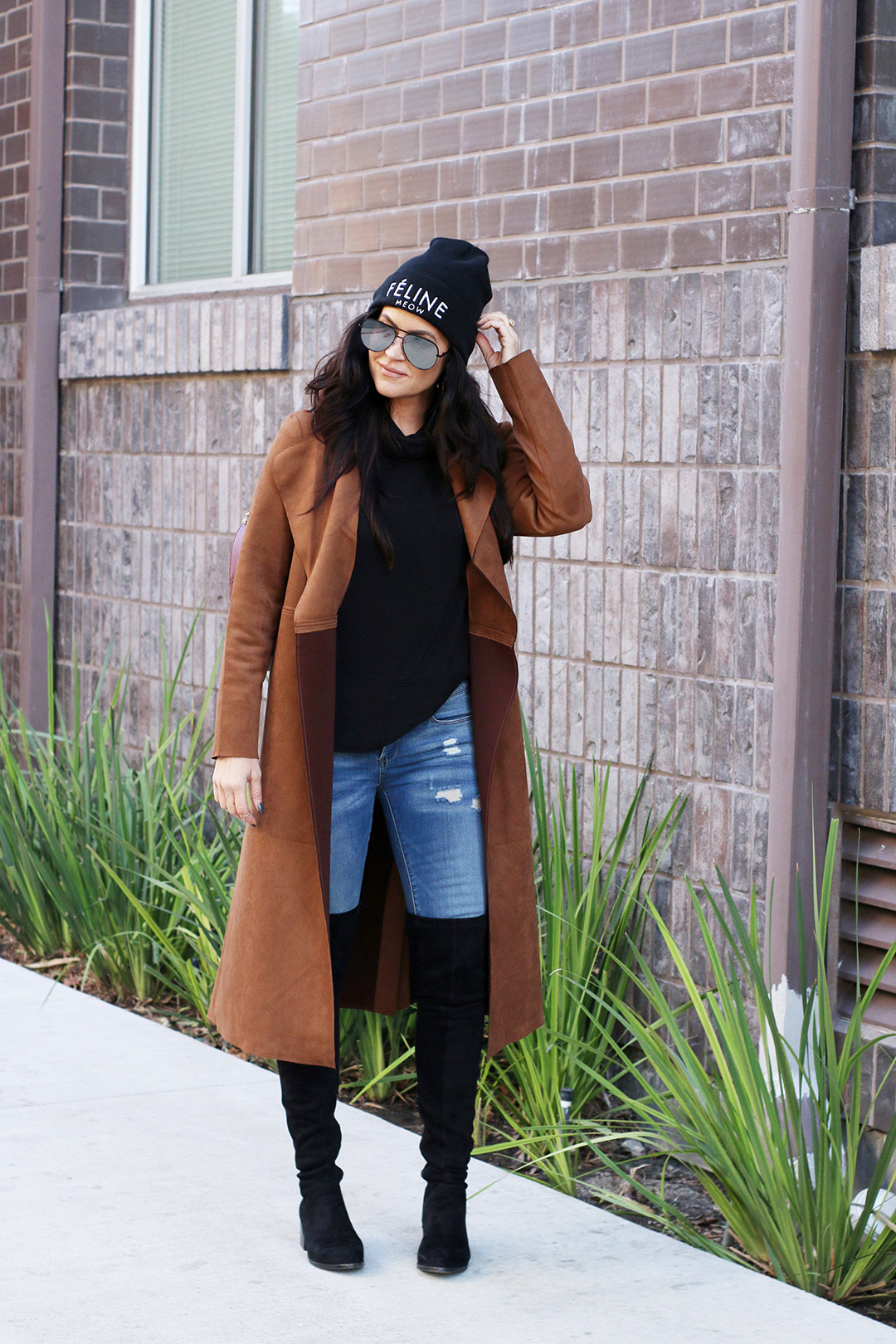 The Deets: Coat: JustFab, Sweater: Bella Luxx, Jeans: Blank NYC, Boots: Steve Madden, Bag: Henri Bendel, Aviators: Quay Australia Beanie: Brian Lichtenberg (out of stock but this one is similar)
So that's it, nothing too complicated and not to worry, in a few weeks we will be shedding our layers in time for spring!
XO,