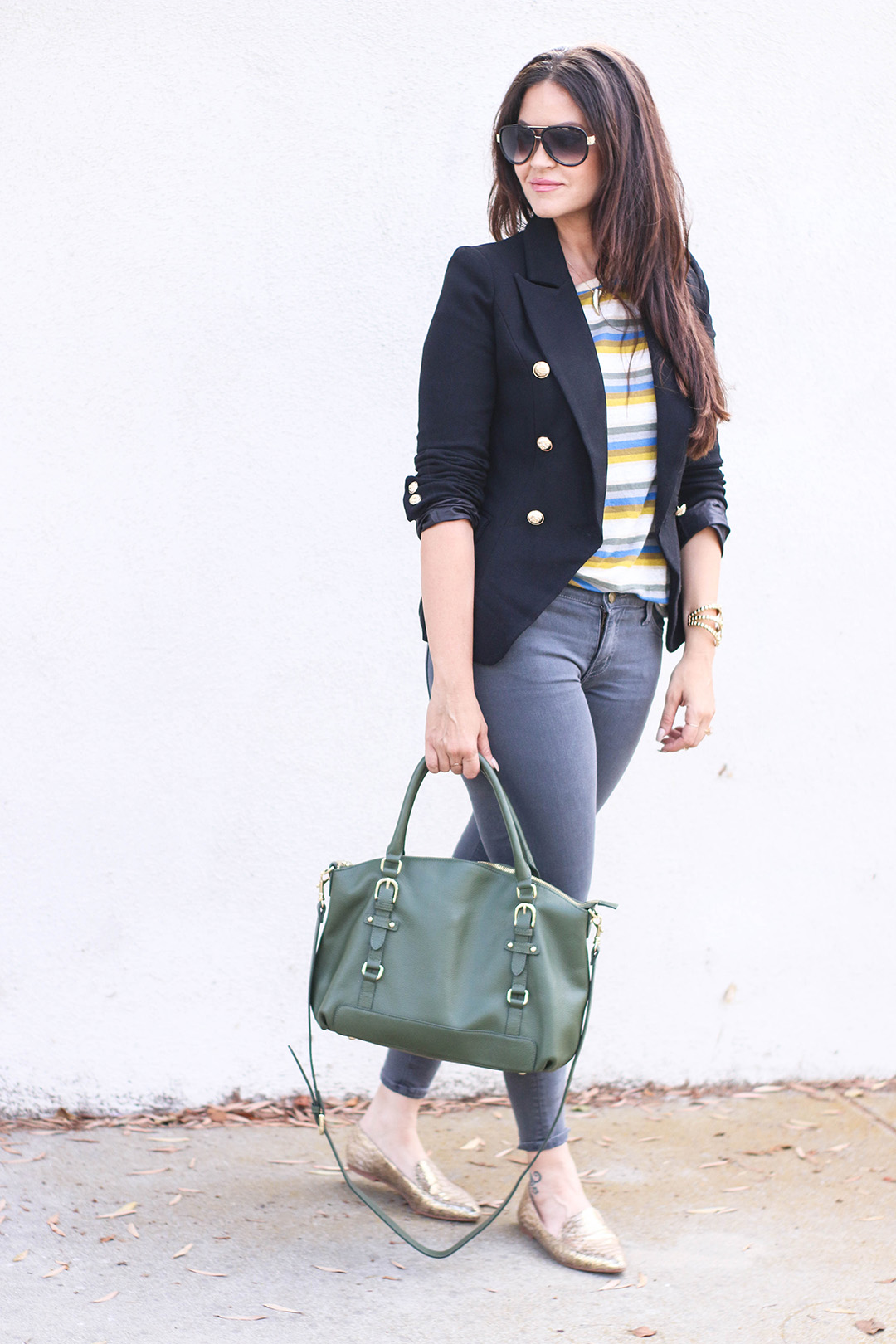 One of the key ways to be able to look stylish and polished with very little effort is to have a tried and true go to outfit formula. This happens through trial and error, knowing what silhouettes work on your body type, and carefully curating your closet so that you have these staple pieces you can mix and match to create that formula over and over.
For me, that formula consists of skinny jeans, a tee, and a chic blazer. I know that whenever I use this formula, it will look great, I will feel great, and I don't have to put too much thought into it.
This outfit is a more sophisticated fall version of the formula because of the details. The stripes in muted fall tones on the tee from Iro combined with a grey denim, whilst still casual, is a bit more polished than say a graphic tee with deconstructed denim (though substitute those in and the look still works.) 
The blazer is really the star piece in this look and not only ties it all together, but really takes it from casual to dressy. The gold buttons and the slight angle cut in the front just look luxe and combined with an of the moment shoe this look is fall perfect.
As I mentioned, if you take these staples and interchange them they will always work, adding different accessories, shoes and bags to create daytime, out on the town, casual, dressy or edgy vibes. The possibilities are endless! But whatever I choose, I always know, this formula will work for me.
What is your go to outfit formula?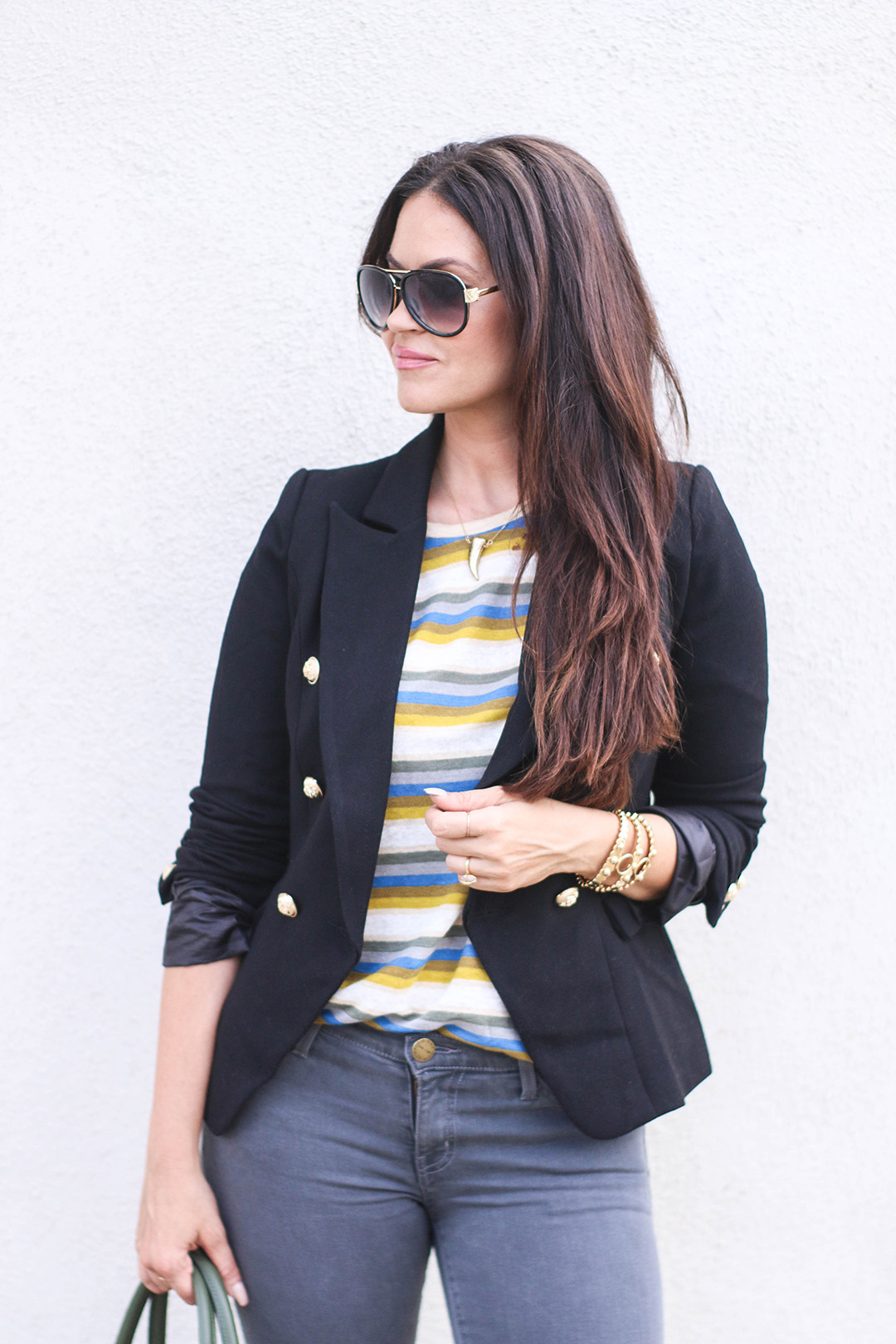 Blazer
You can't have enough sleek blazers in your closet. I have so many different styles to grab and throw on that no matter what look I am trying to create, I have something that will work. Here are some other great options.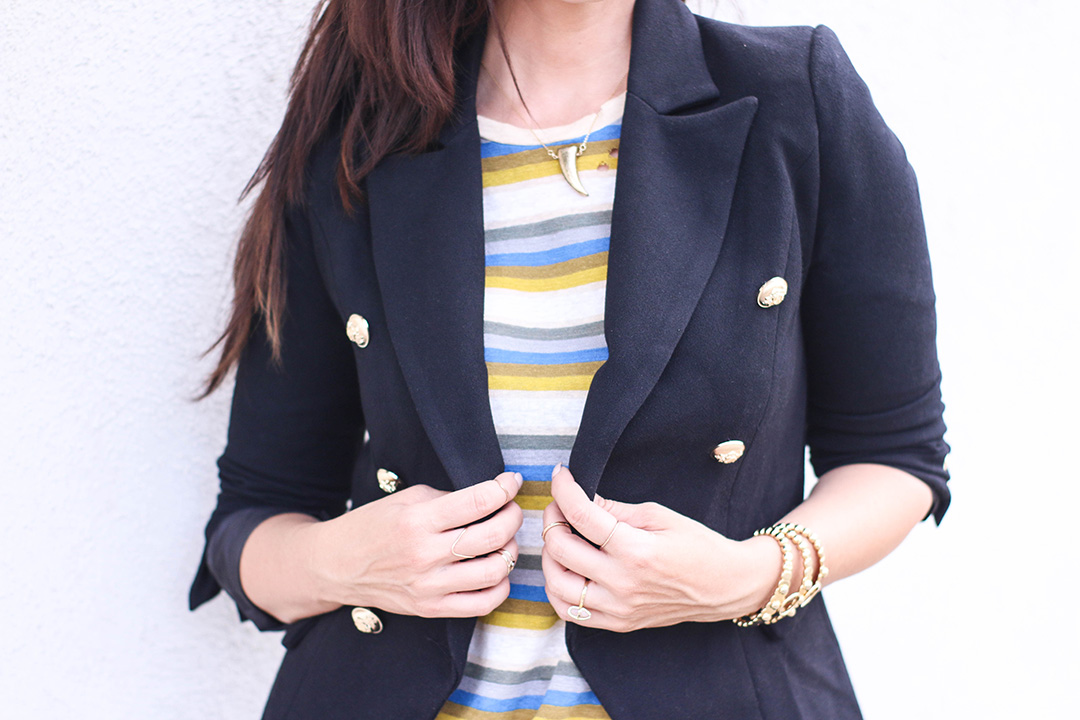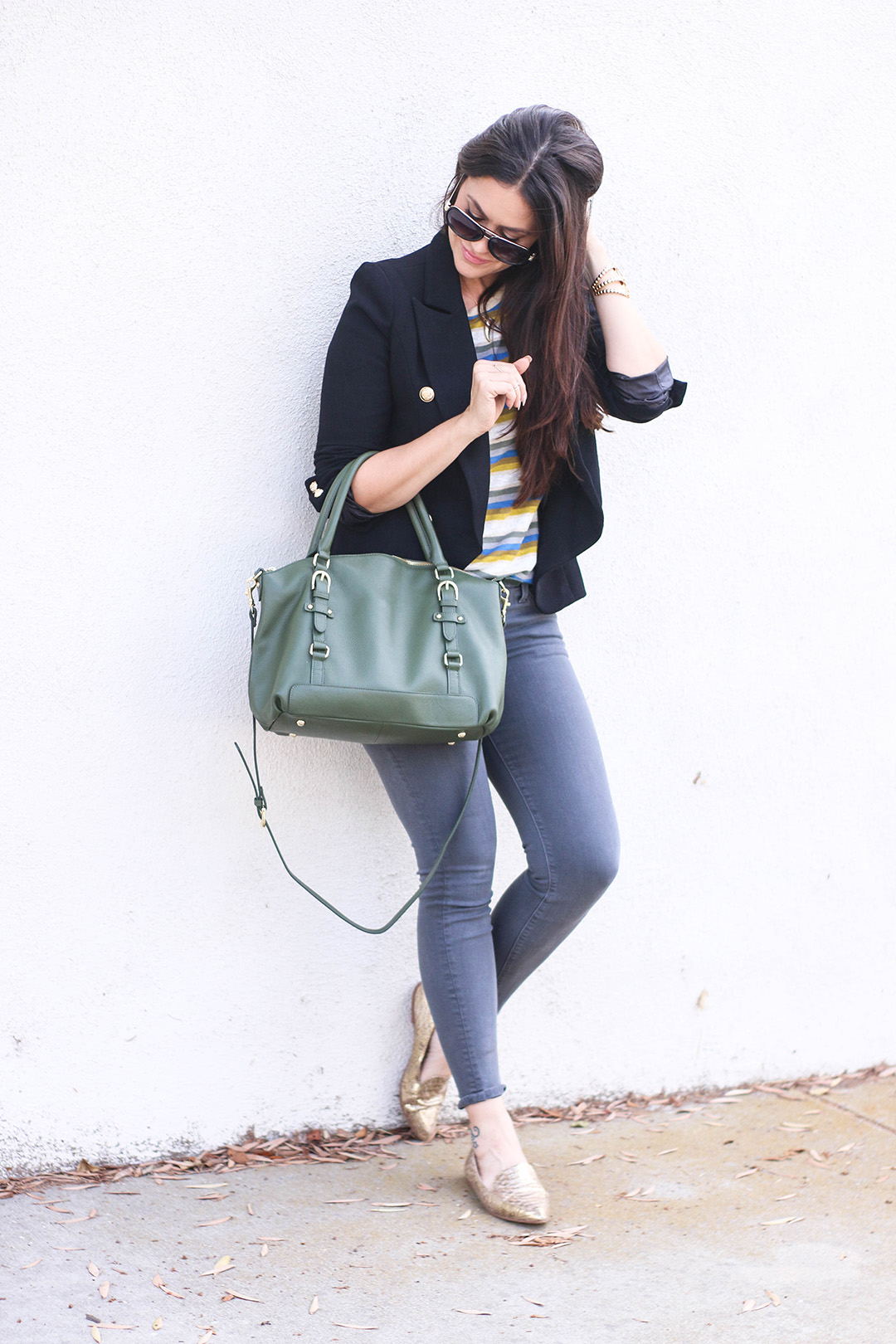 Striped Tee
I love a striped tee because of it's versatility. You can dress it up or dress it down and it can be styled as a neutral so it goes with everything. Here are some other cute versions.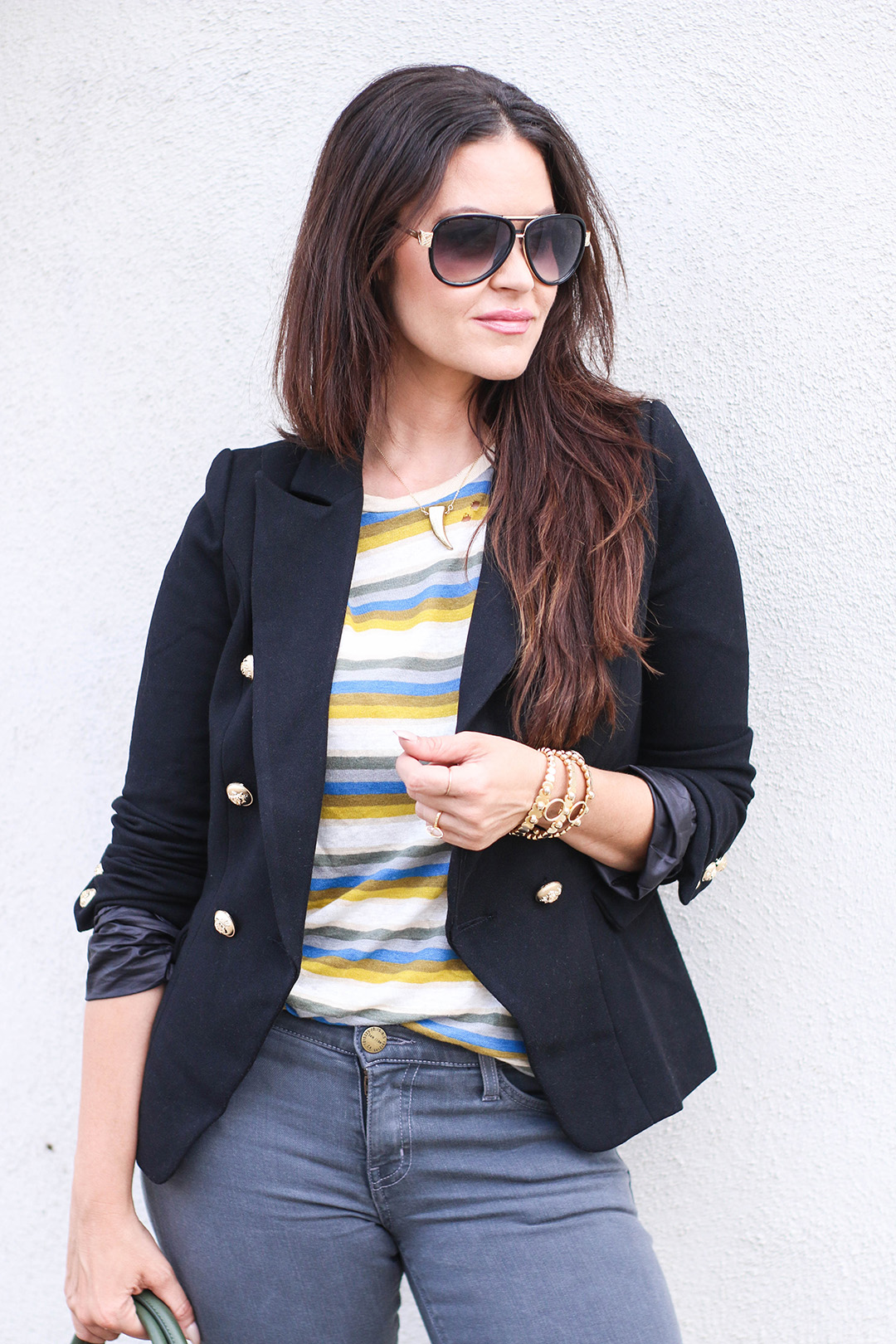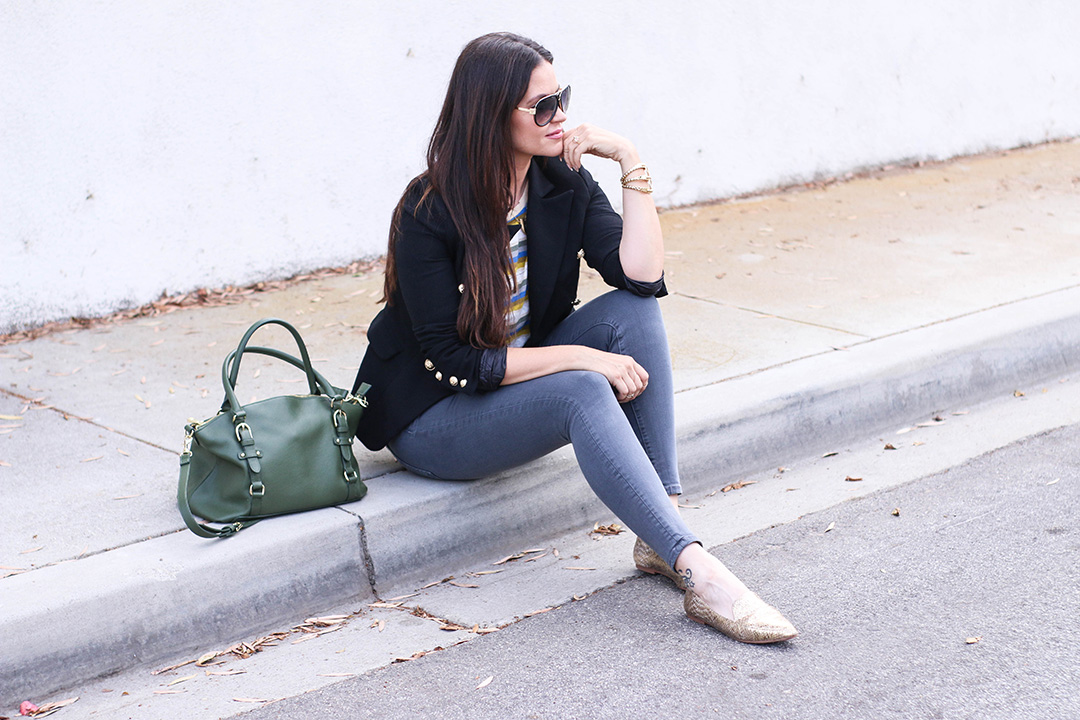 Colored Denim
Colored denim just screams fall and I love it because it is still denim (which hello, I live in!) with a slight twist that can look a bit more sleek. My favorite fall shades are burgundy and army green.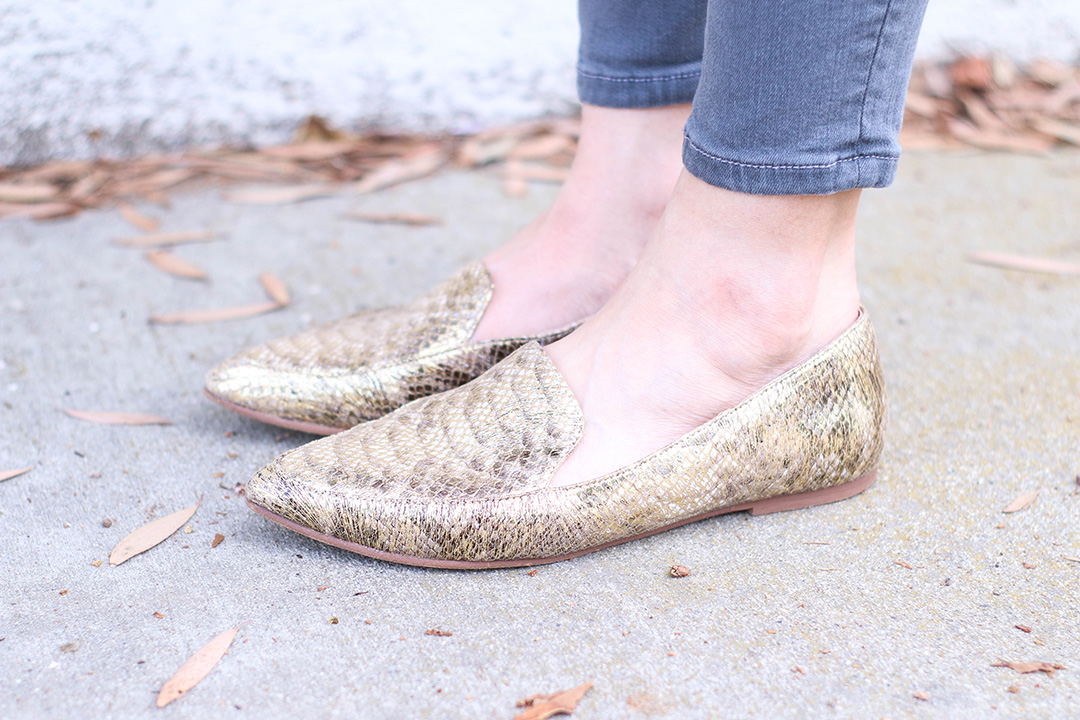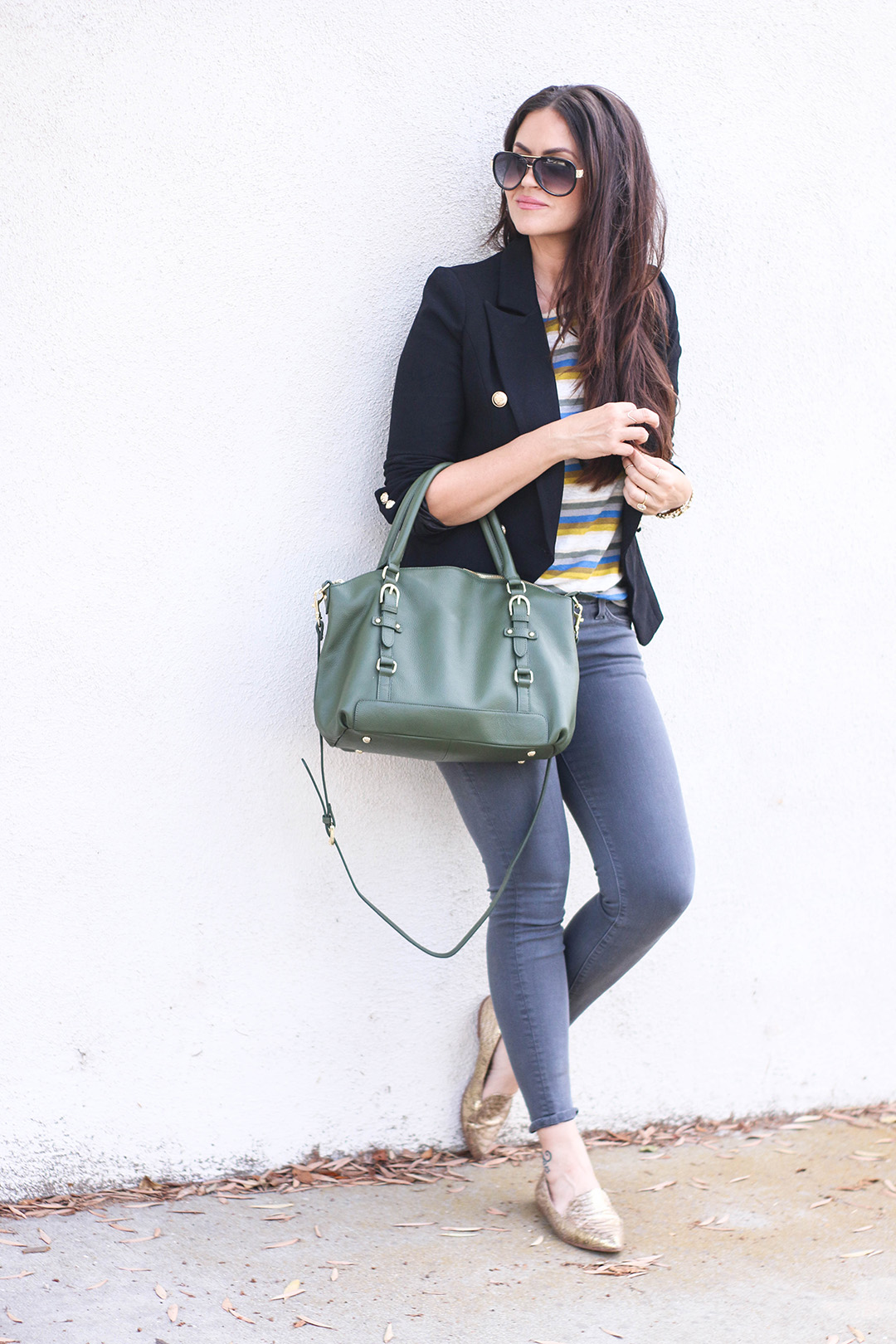 The Deets: Blazer -Lioness via Shopbop {also comes in taupe and white} , Tee –Iro and Jeans – Current Elliot {both via Sanctuary Boutique}, Loafers – Kristen Cavallari x Chinese Laundry, Bag – Ora Delphine, Cuff – Nissa, Rings – Nashelle, Sacred Jewels, Fashionable, Talon NYC, Necklace – Nashelle, Sunnies – Freyrs
XO,