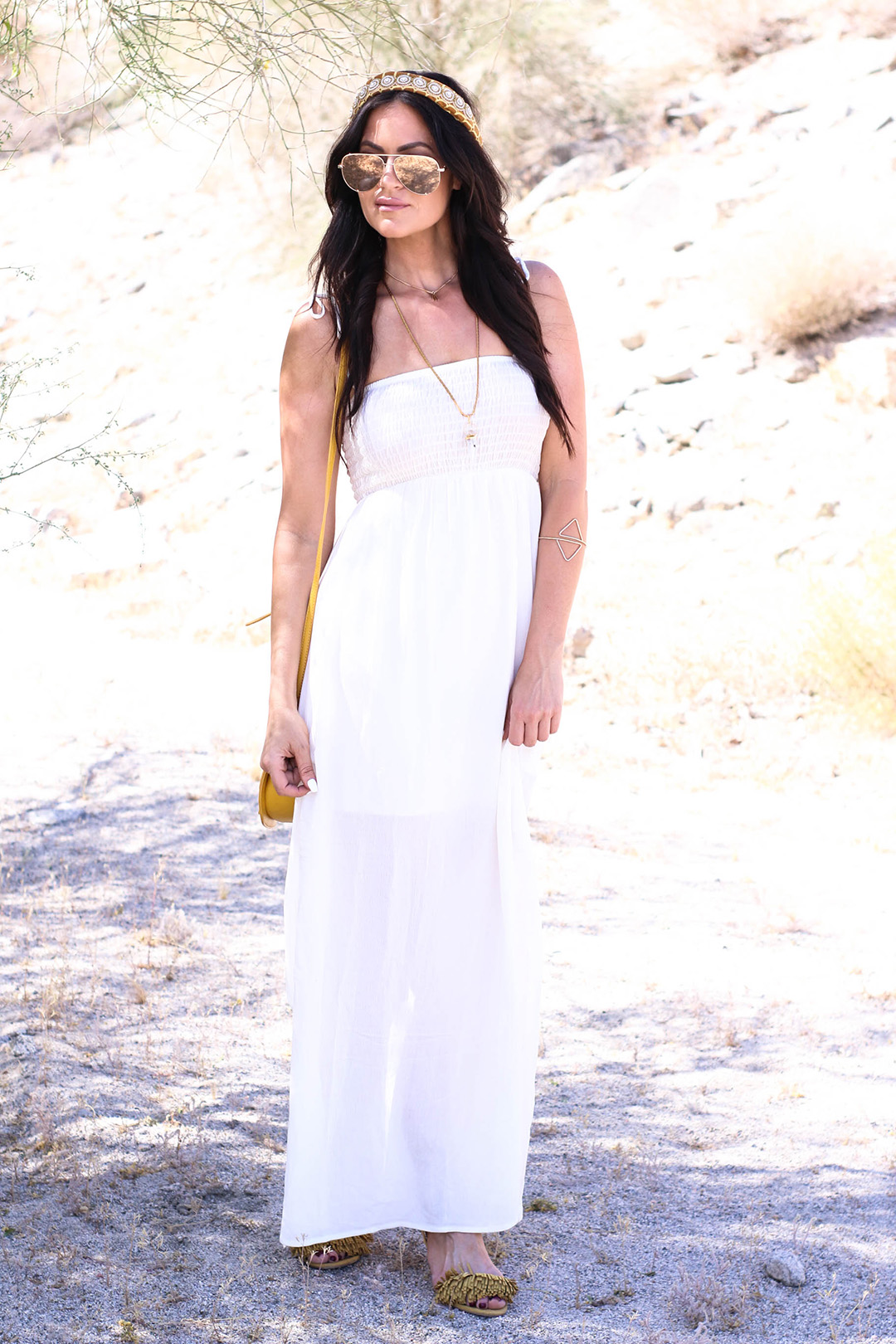 Last week I posted my first Coachella/ Festival look and this year I am playing with different style themes. For that one, I went with flirty and feminine and for today's look I am playing with a more Free Spirit vibe.
A more free spirit boho style is something a bit out of my normal comfort zone, but I really loved this look. The maxi dress is light and breezy which was great in the 98 degree Palm Desert. Giving this look a festival edge was easy by just adding in some details.
An embellished headband is a festival staple as is the long necklace and armband. I decided to add some life to the look with pops of yellow. It's a color that I don't often gravitate to, but for some reason this year, I am loving it. These shoes are the star of this look in my opinion, with the fringe ankle wrap. So darn cute!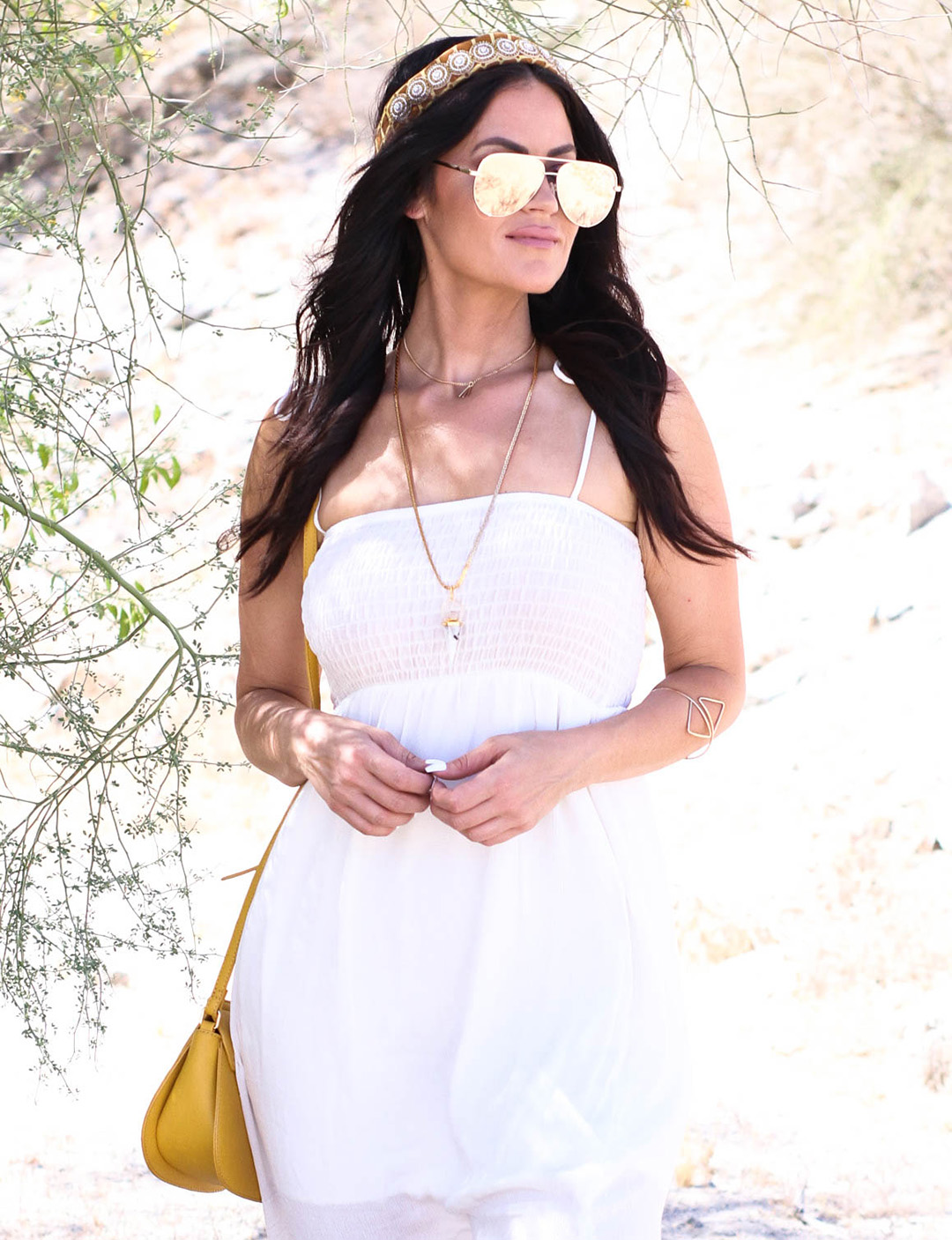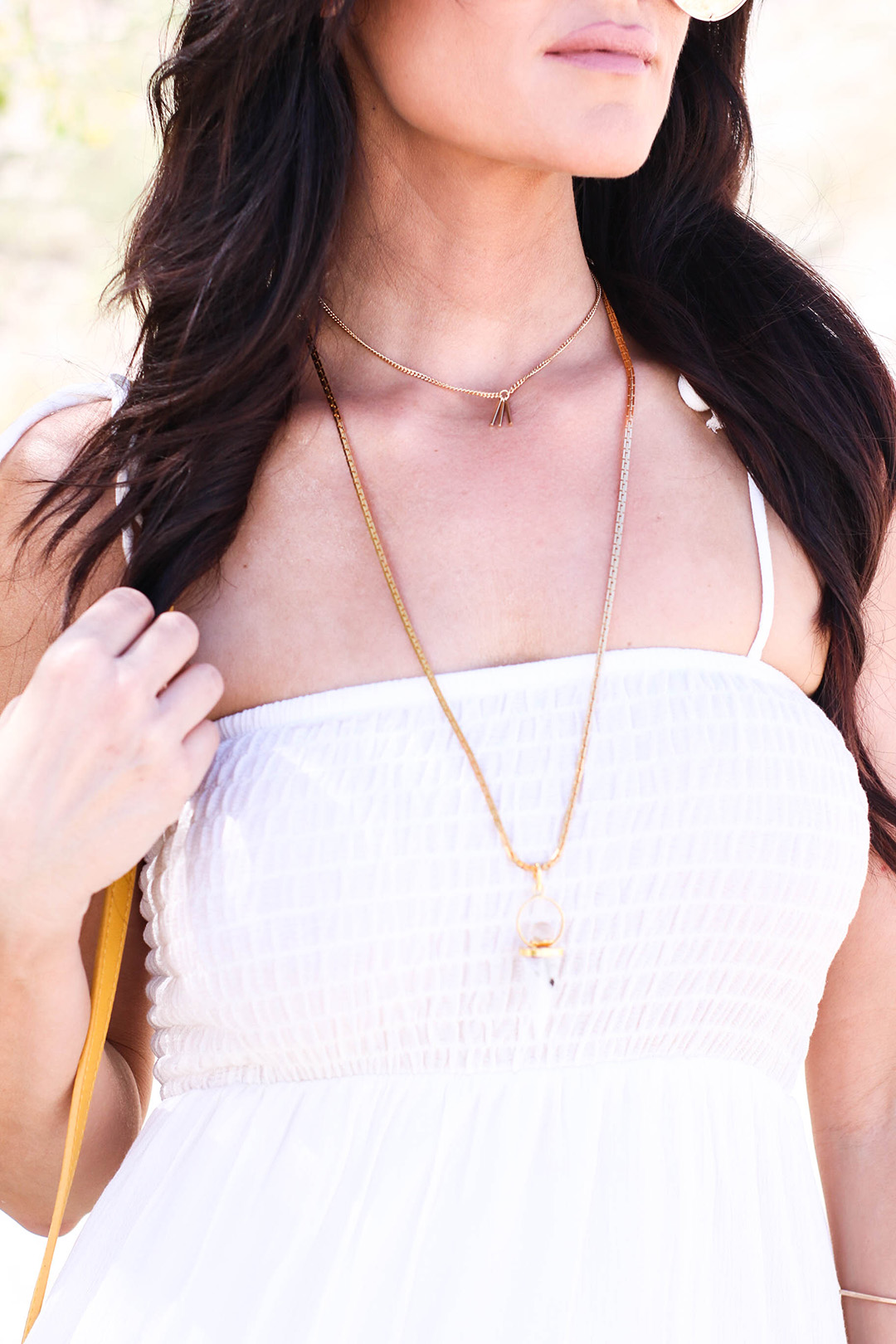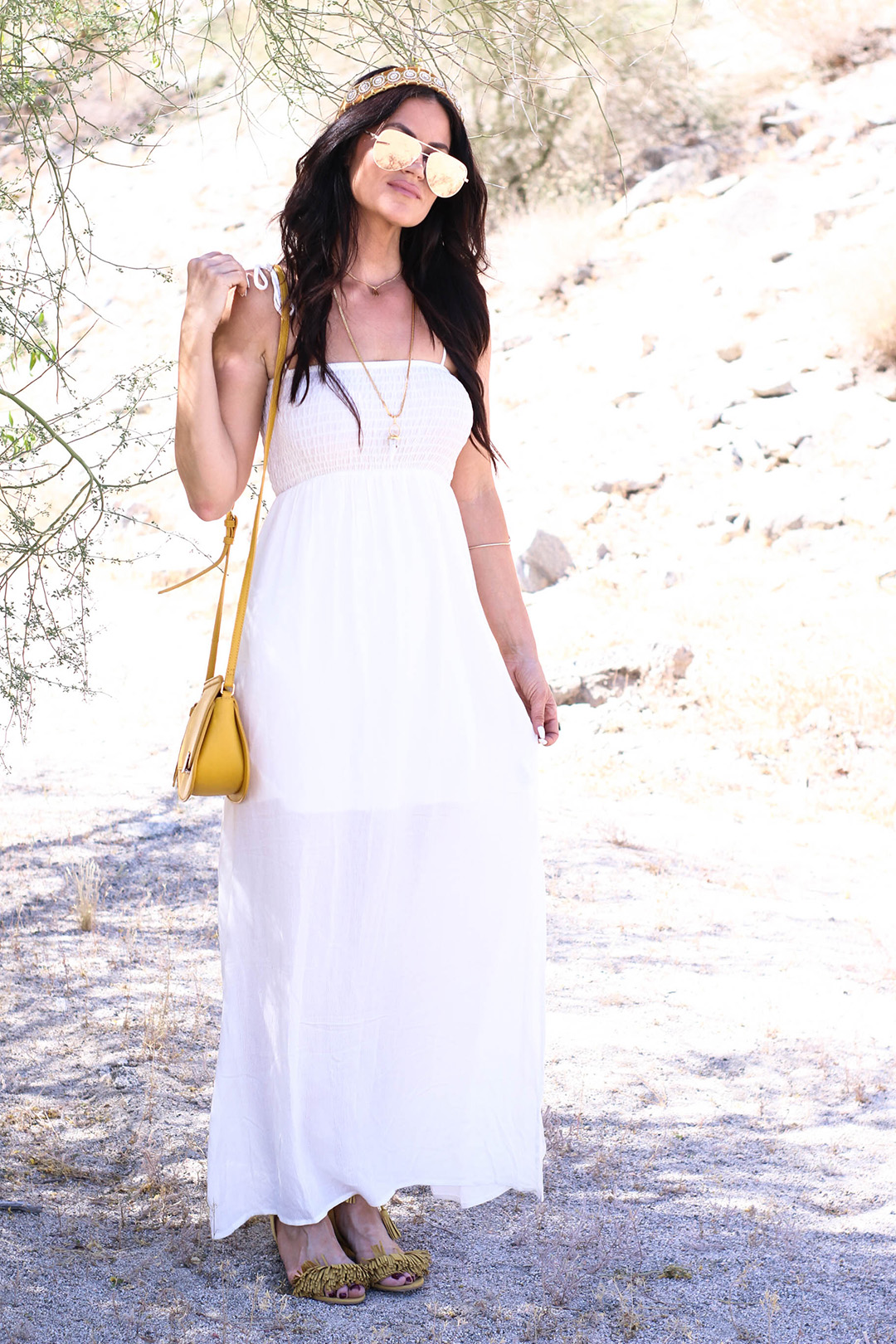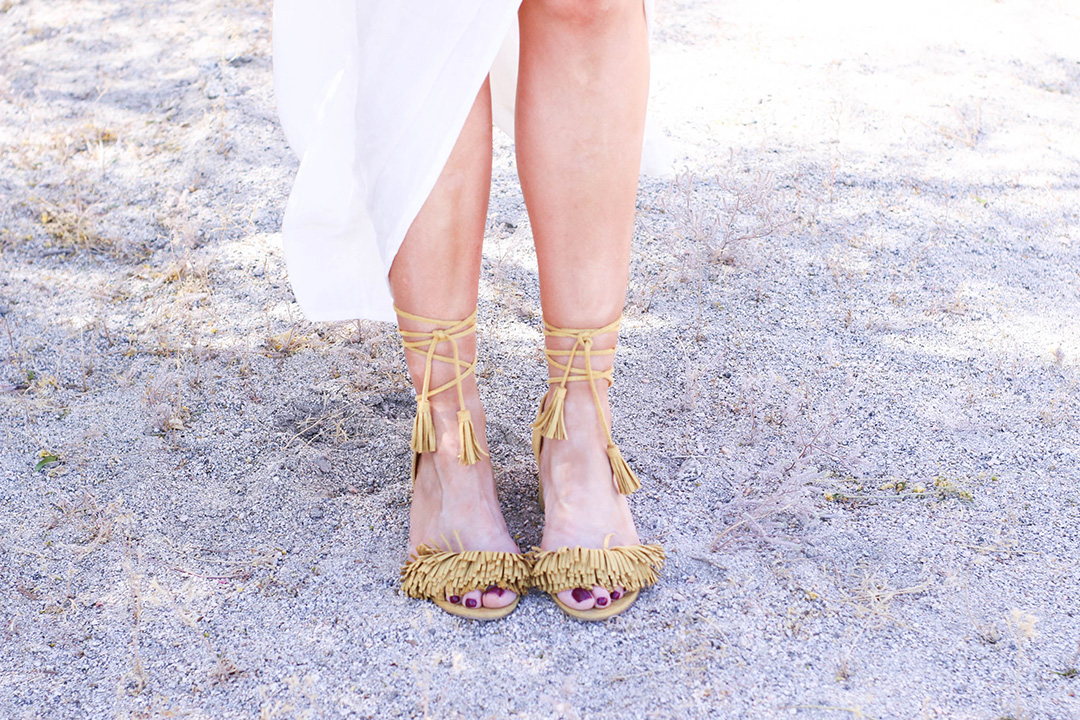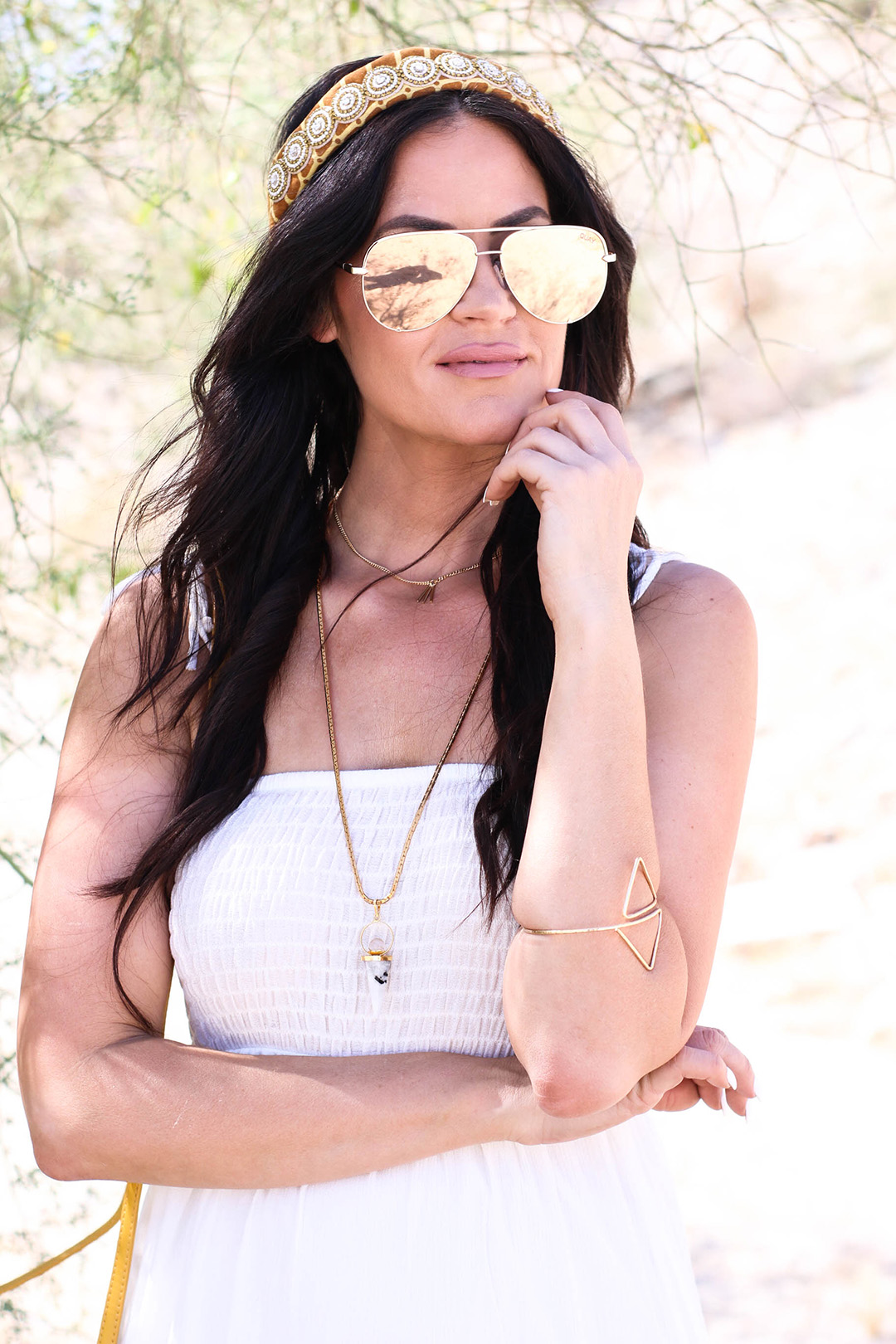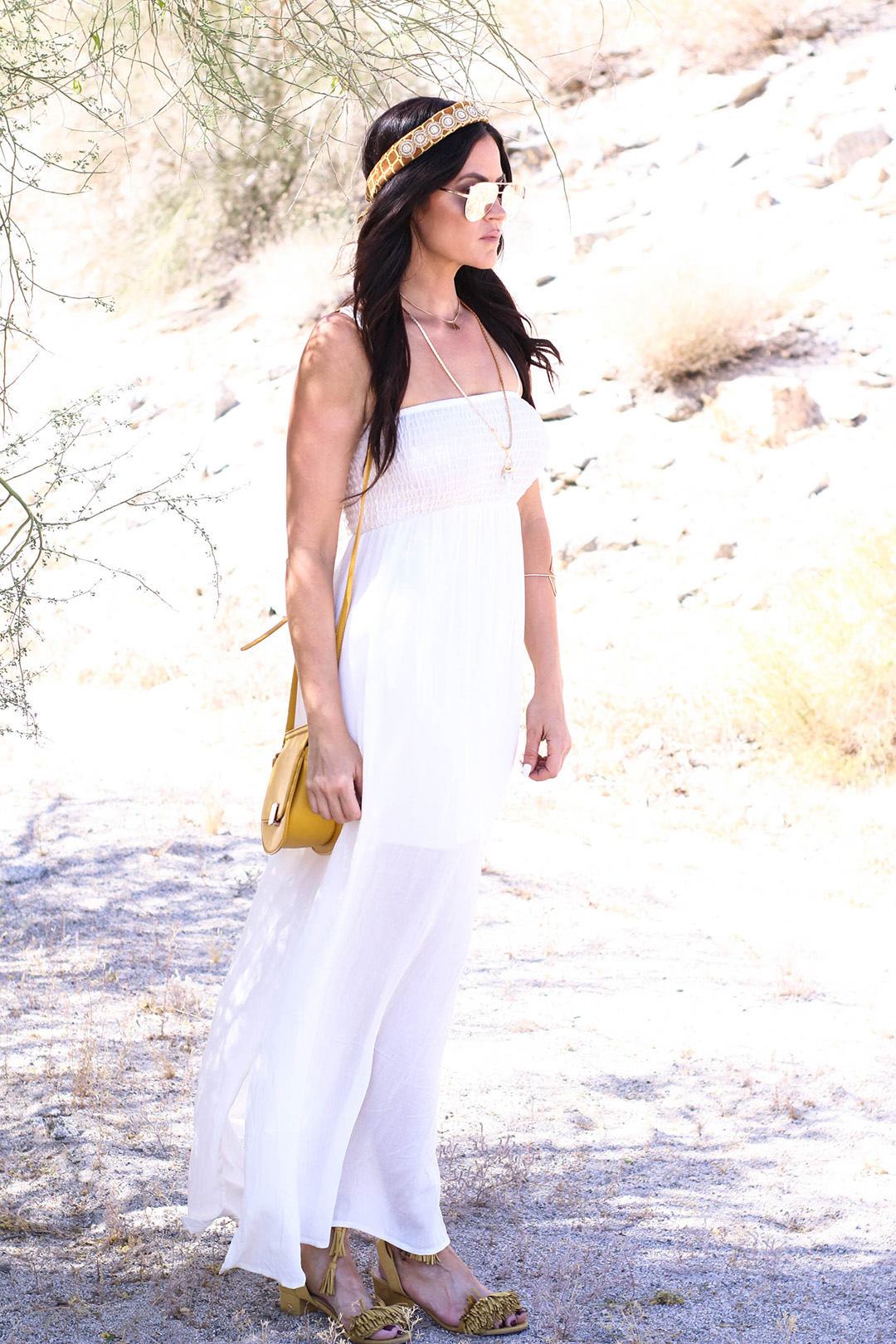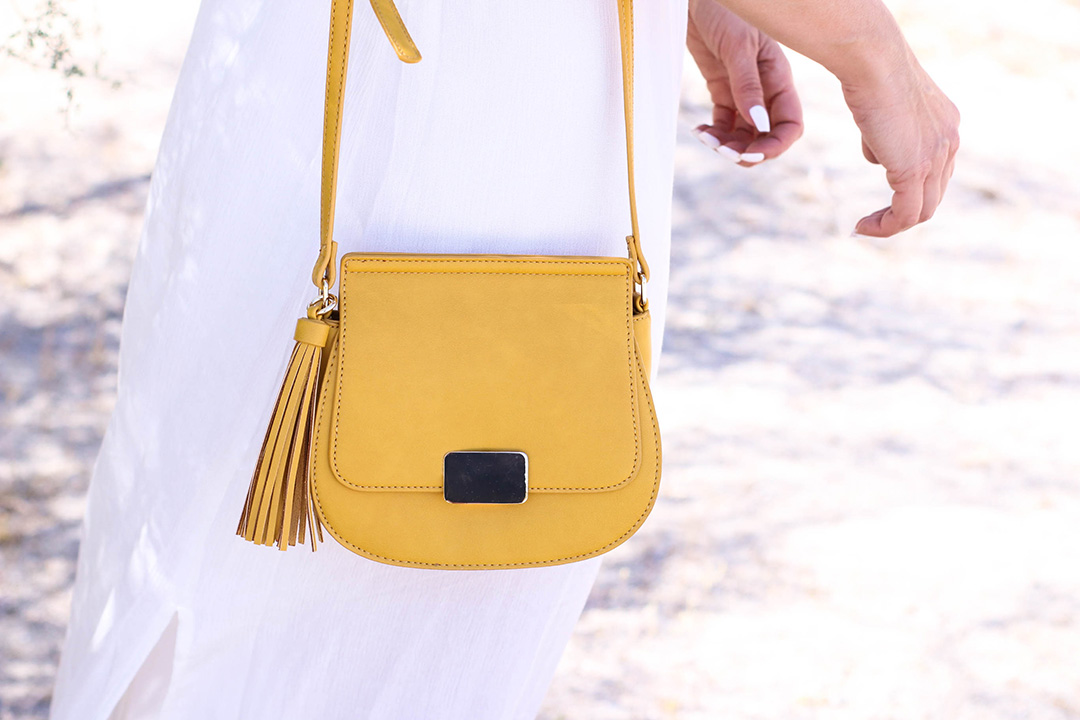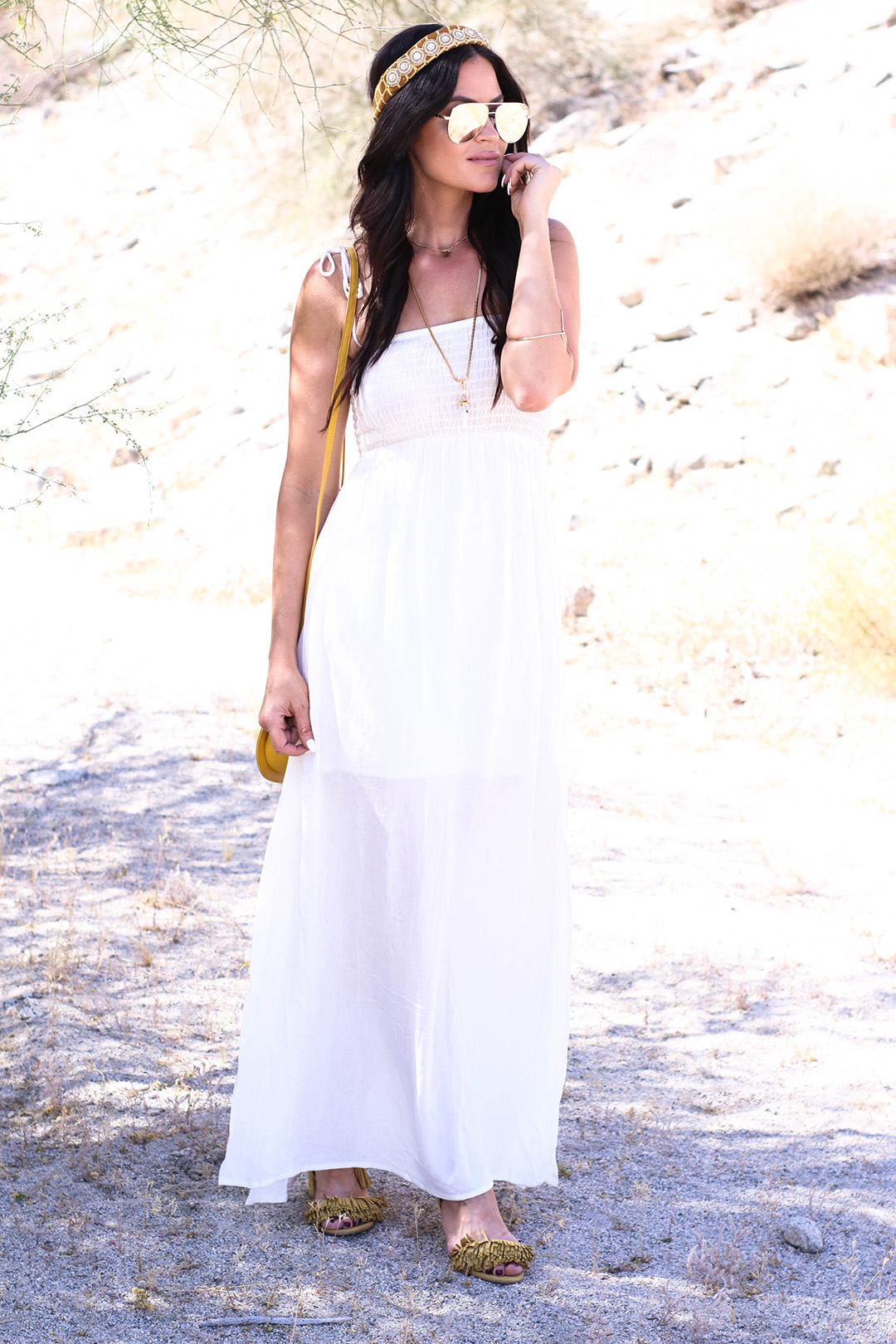 The Deets: Dress, Bag and Shoes – JustFab, Armband – Nashelle, Necklace and Choker – Nissa Jewelry, Headband – Deepa Gurani, Aviators – Quay Australia
XO,