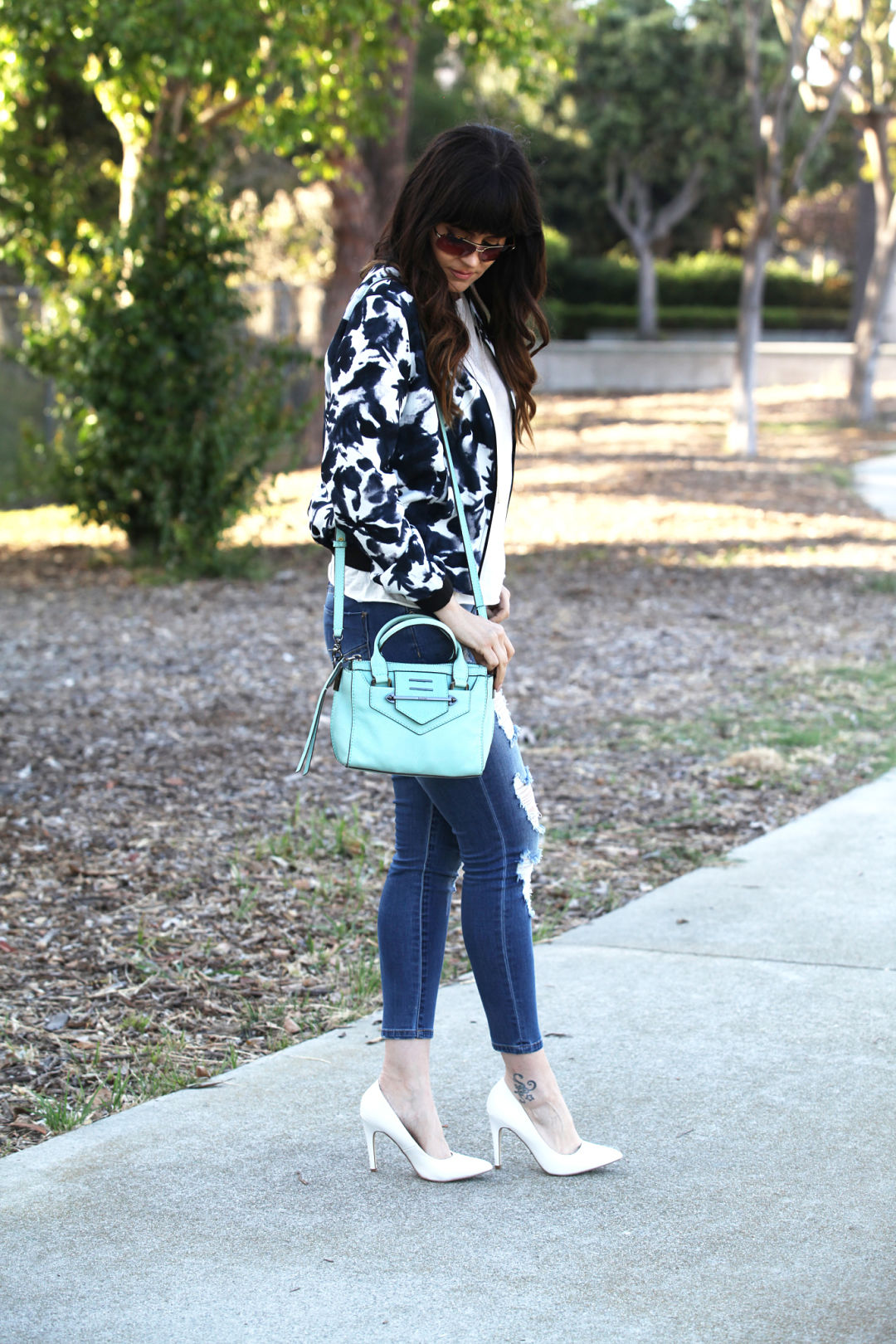 Some of my favorite pieces are the ones that can complete a basic look. I am always reaching for basics and I love having some stand out items I can use to elevate a really simple look.  This floral bomber jacket is one of those pieces. I am obsessed with this print -it is exactly my kind of floral, monochrome, neutral and sleek. Just Fab recently launched their ready to wear collection and this jacket is one of my favorite pieces from the collection. (It also comes with matching pants that are equally as cute!) I added my favorite spring mint bag to give the look some color and the white pumps I have in major rotation right now.
I wore this to a weekend meeting, because lately I am a complete workaholic. This is my last week of grad school and I will finally get back to a normal posting schedule and hopefully a normal life schedule! I am really looking forward to this summer and having this tremendous weight lifted off my shoulders. I plan to celebrate in a few weeks with friends to kick off the summer months and reestablish some form of a social life!
I hope you loves have a great week!
{Jacket, Denim and Pumps: Just Fab, Bag: Botkier, Necklace: Lzzr Jewelry, Avaitors: Minnie Rose}
XO,