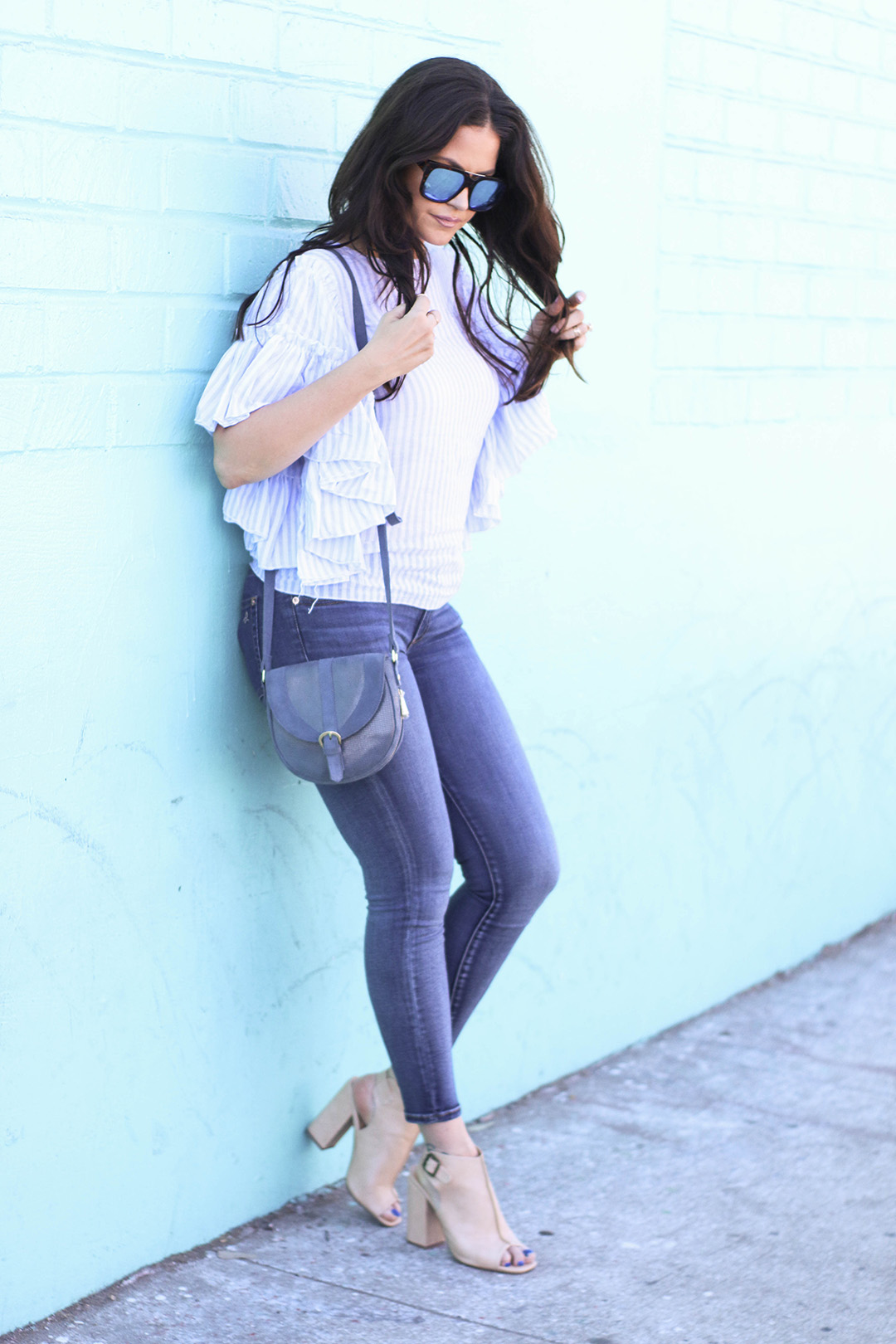 It's another Monday and technically, our last one of summer. As I am writing this, I am still finding it so hard to believe! It went by so fast, but the time has come to look forward toward a new season with new possibilities. While I am a little nostalgic, I am beyond excited to see what fall brings.
As we embrace the change, we also begin to transition our wardrobe and transitional looks are some of my favorite. They allow you to take pieces from both seasons and fuse them together for the perfect blend of the past and future. (What was it Beyonce said last night at the VMA's? Something about meeting us here…BTW she SLAAAYED amiright?) 
While we are not quite ready for layers yet, this look is a subtle transition, taking some denim, that personally I can justify as any season, and blending it with this super airy ruffle top, with pretty stripes and nude heels. I sort of feel like the heels themselves are a transitional piece because they are half bootie, half sandal.
Of course I can't forget the sunnies that were on heavy rotation all summer (I am currently on the hunt for my perfect fall pair) and a light as a feather crossbody bag.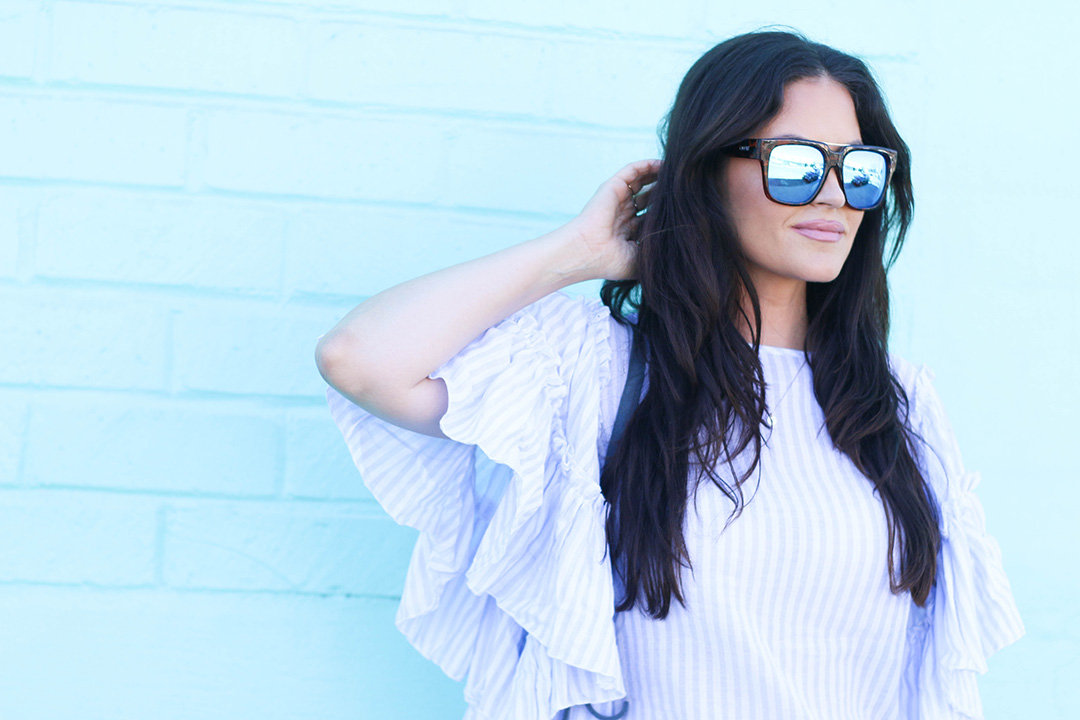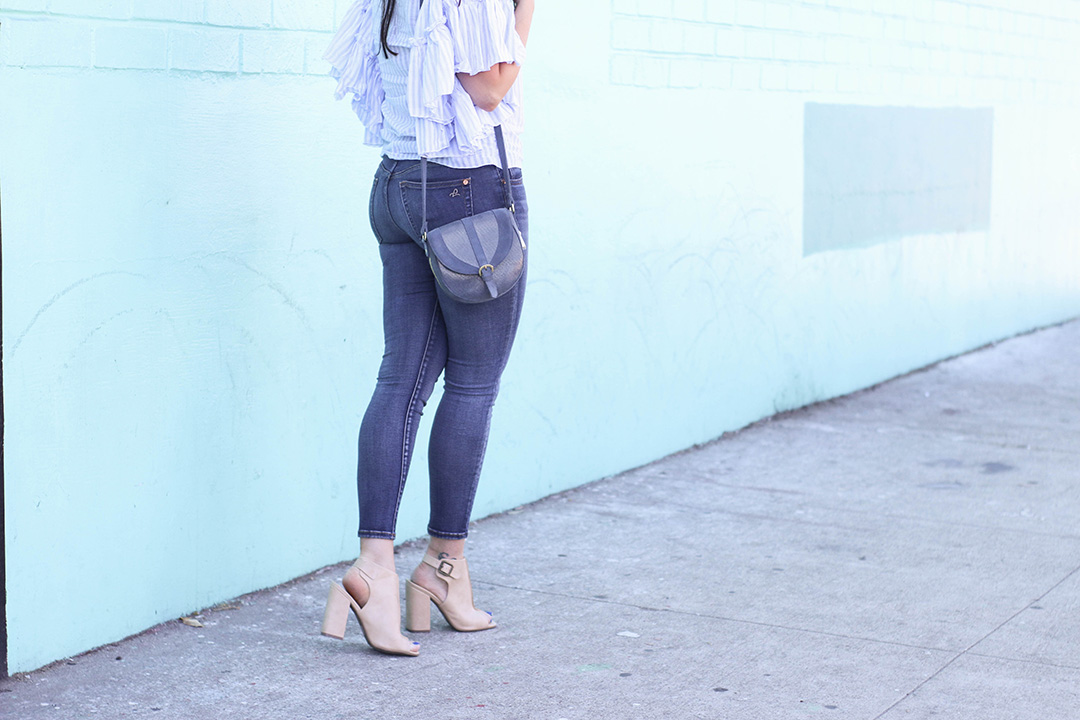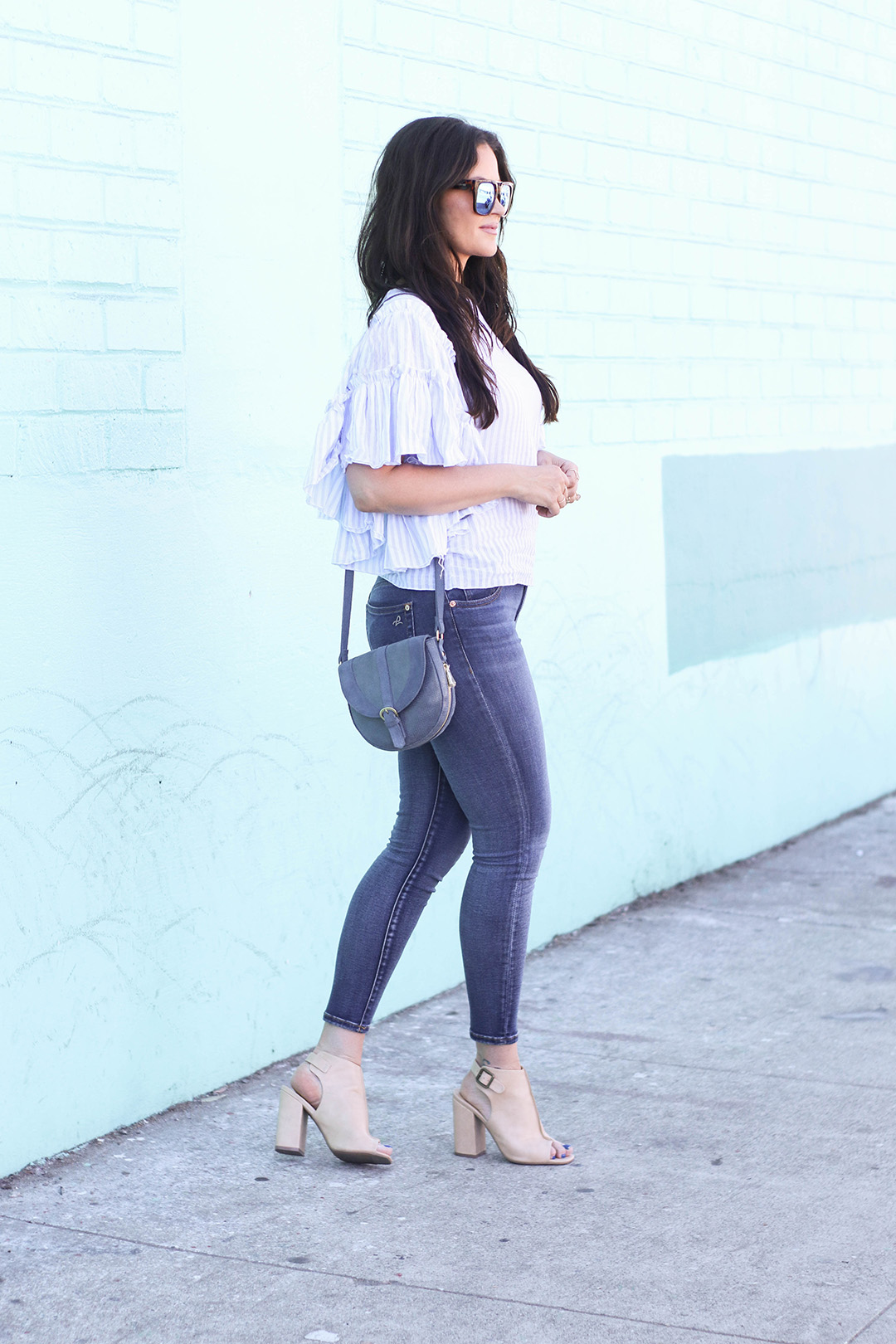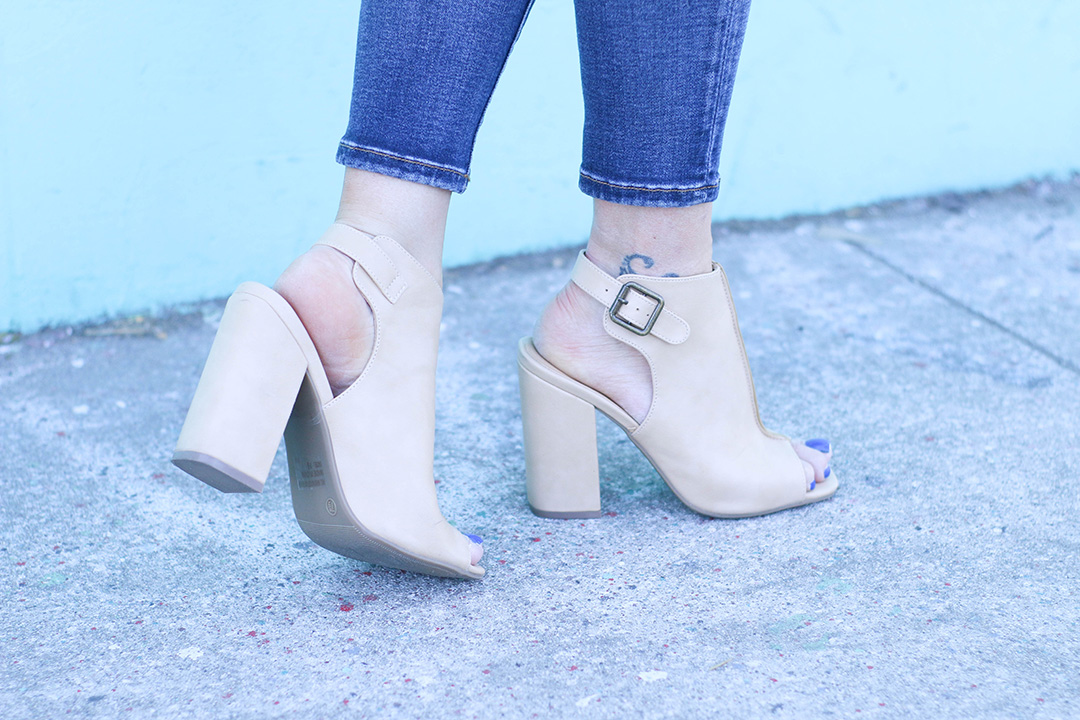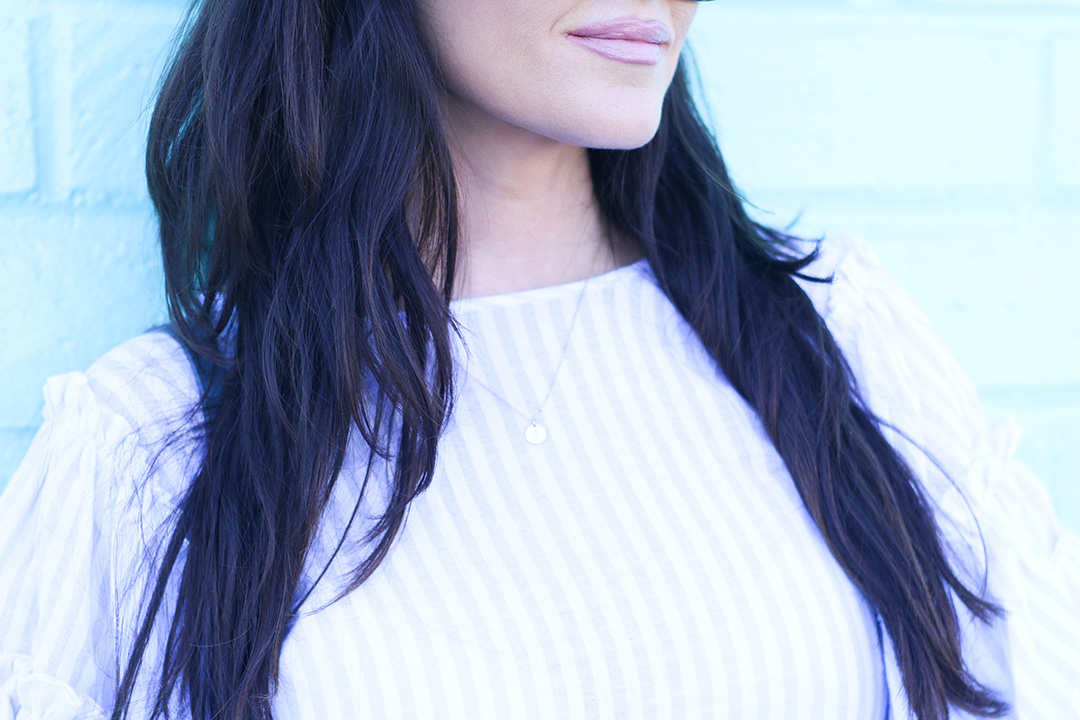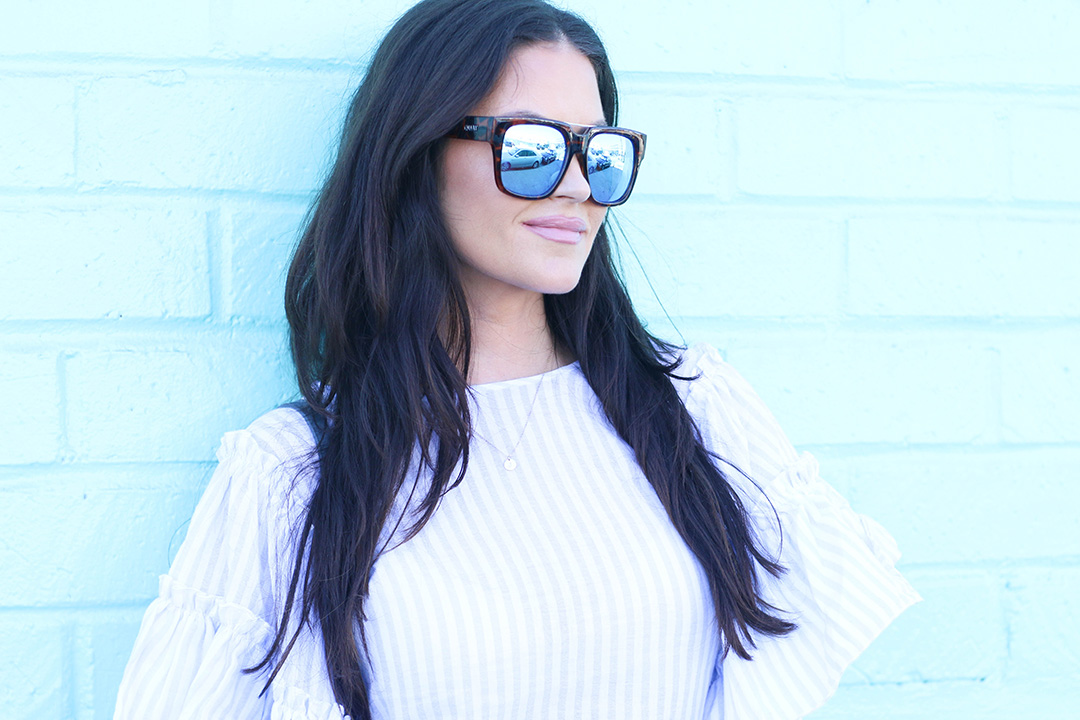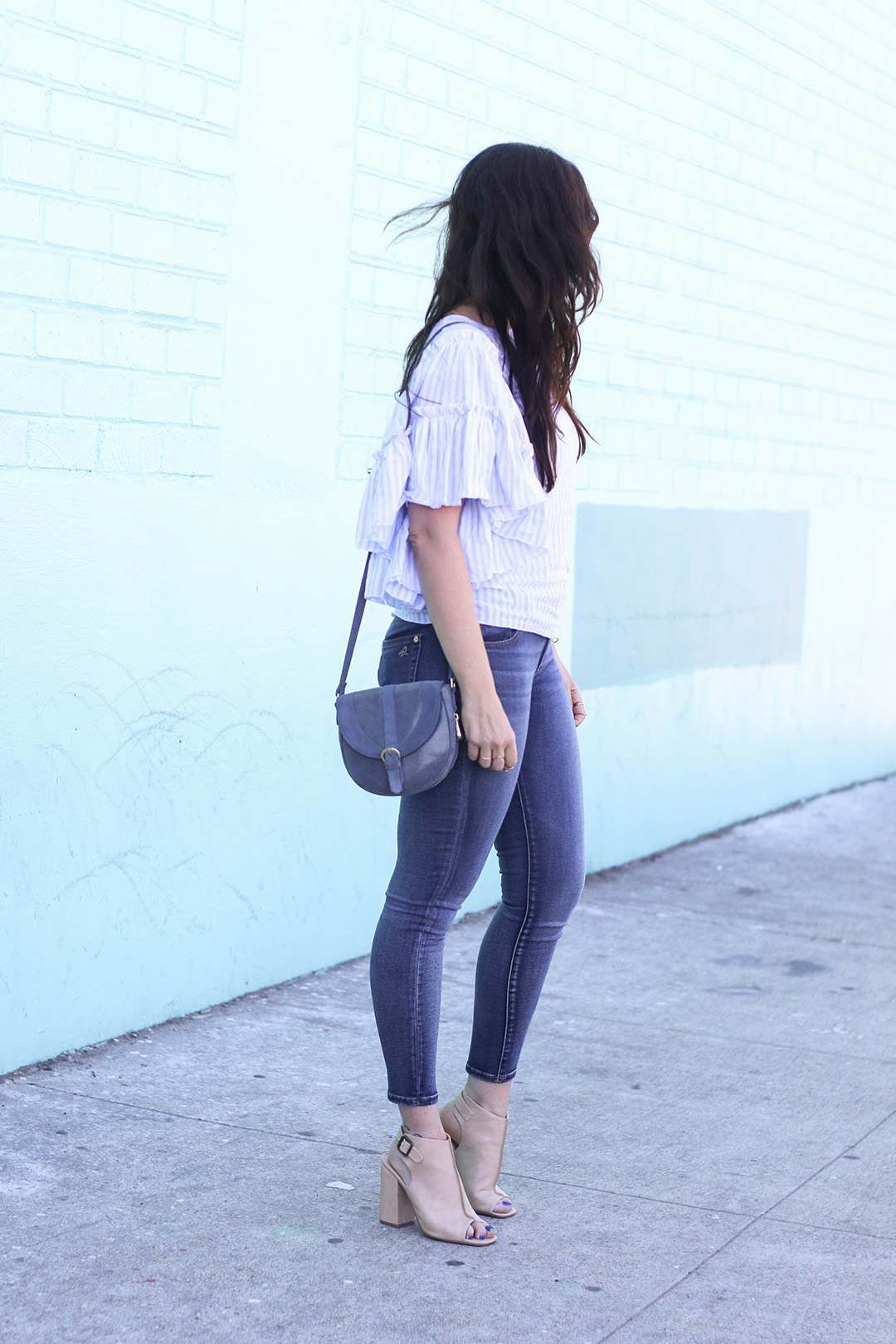 The Deets: Top: Style Mafia via Shopbop, Jeans: DL1961, Shoes: GoJane, Bag: Clove + Revel, Tag Necklace: Live Fashionable, Sunglasses: Quay Australia
XO,