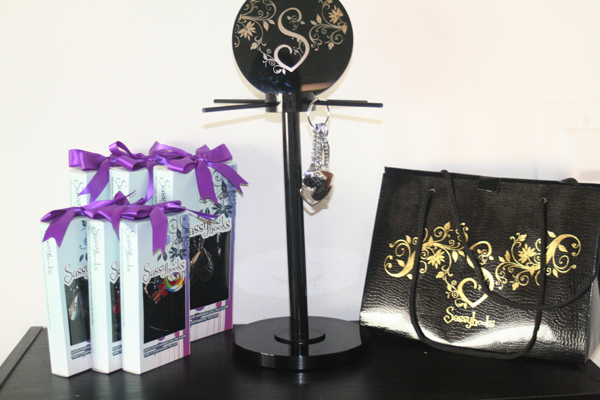 Ever go into a public bathroom with your very expensive purse only to find out there's no hook on the back of the door? Well if the idea of putting your designer bag on the floor horrifies you, you're not alone. The creator's of SassyHooks were horrified too. Ever think of what kind of bacteria is on those floors?
"A study conducted in the US tested the purses of 50 women in your average shopping mall. Swabs were taken from the bottom of the purses and then taken back to a lab to test what was living on them and the results are quite disturbing. One out of four purses was carrying the e-coli bacteria. A host of other bacteria were also found on the purses, the most notable being hepatitis."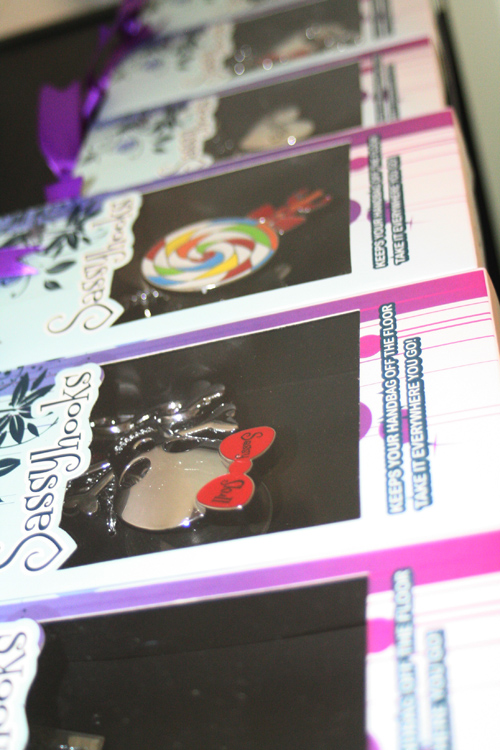 So how are Sassy Hooks different? Other purse hooks usually have a clip that you use to hang your purse. But what if there's no where to hang it? (Like the bathroom stall!) SassyHooks (in addition to have really cute designs) has several different options for hanging your purse including a suction cup that sticks to wall of the stall! So cool! (My Balenciaga Bag thanks you!)
In honor of the launch of this amazing brand, I have teamed up to bring you guys a giveaway! The winner will get a SassyHooks Charm of their choosing! Here are the rules:
To enter you MUST:
Follow both Glamlatte AND SassyHooks on Facebook, go to SassyHooks website and leave a comment here telling me your favorite SassyHook design.
For Extra Entries you can do any or all of the following:
-Follow Glamlatte and SassyHooks on Twitter
-Tweet this giveaway (be sure to include the handles @glattebyJamie @sassyhooks)
-blog about this giveaway
Make sure you tell me in your comment everything you've done. I will be checking!
One winner will be announced November 28th on Facebook and Twitter. Good luck!!
(Last photo by Patti Anglin)