This post was sponsored by SK-II through their partnership with POPSUGAR, but all opinions are always my own. Thank you for supporting brands that make Glam Latte possible!
I write a lot about skin care here on my site and that is no accident. I truly believe skin care is one of the most important things in looking beautiful, staying young and making your makeup look great. It is the foundation to all things beauty, and since your face is the first thing people see, it's important to really take care of it. 
As we get older, the work we did to take care of our skin in our younger years pays off. But what if you weren't as diligent as you should've been? Is all hope lost? 
The answer is no, and I have recently been using a product that is so amazing I couldn't wait to tell you guys about it. 
I have partnered with SK-II to share with you their Facial Treatment Essence and what I am literally dubbing the fountain of youth. 
There are a lot of skin care products out there. (I know because I get to try so many!) Lots of brands make claims of anti-aging benefits, so how do you know what works unless you spend your money, wait the '4-6 weeks' or whatever it says on the directions and see if there are any changes? By then, if it doesn't work, you end up frustrated and maybe even giving up.
Well that's why I'm here to test everything for you and let you know what works and what doesn't!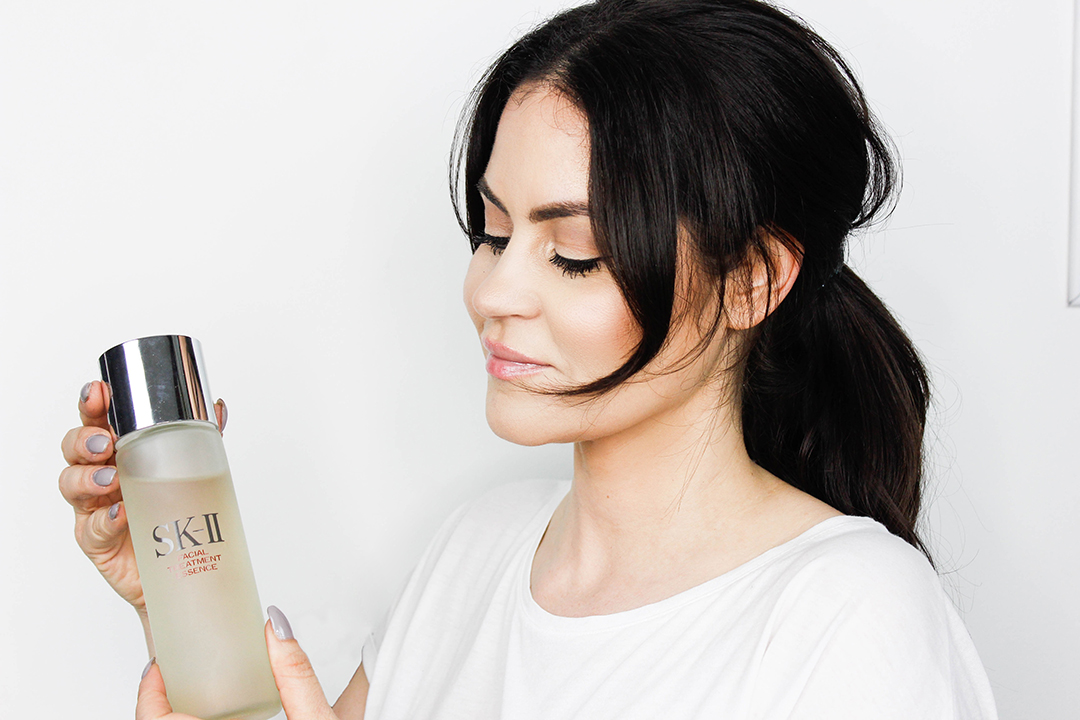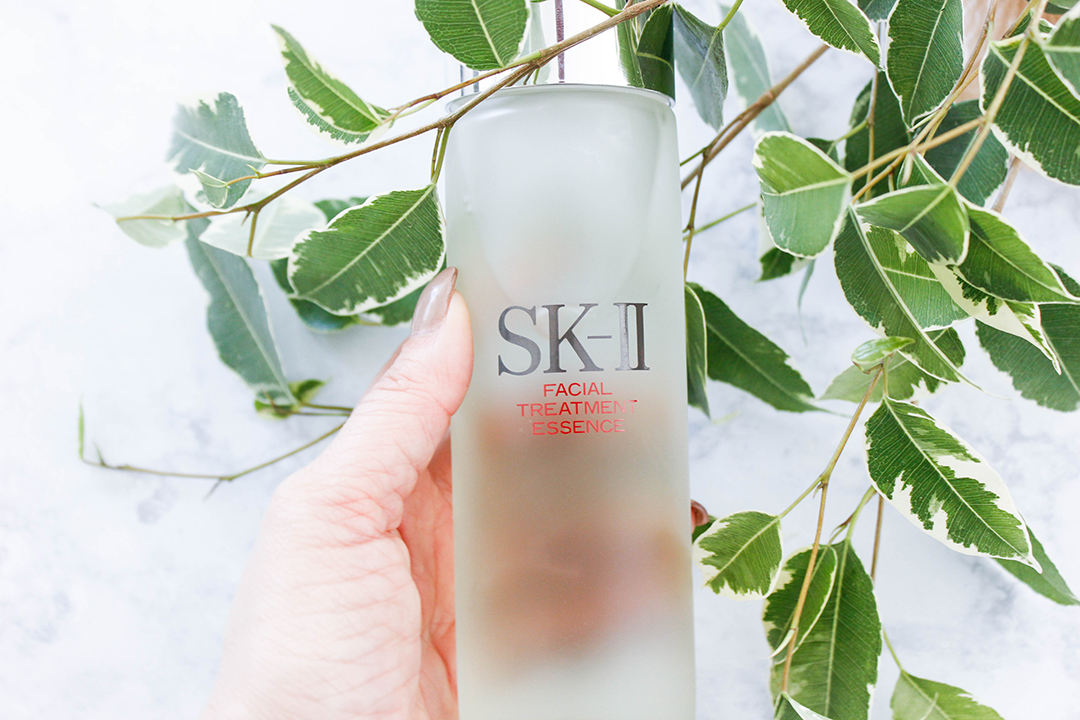 So you might be thinking, 'What is Essence?' I thought the same thing and wondered if it was just a fancy word for toner. Well, it is not a toner…so here is some great info on what it is:
An Essence imparts nutrients, vitamins, antioxidants and minerals into your skin to help skin better absorb your serum and moisturizer. Essences have a clear liquid texture, but have highly concentrated antioxidants, vitamins, organic acids and fermented probiotics.
So why and when should you use it? Essence is a concentrated formula that specifically targets wrinkles, fine lines and dull/uneven skin tones. Facial Treatment Essence is a simple step, easy to incorporate into your skincare routine. Just apply to cleansed skin, both day and night, prior to serums and moisturizers. Sprinkle a teaspoon into hands, pressing gently and evenly onto the face and neck. Skin will absorb the Essence quickly and naturally.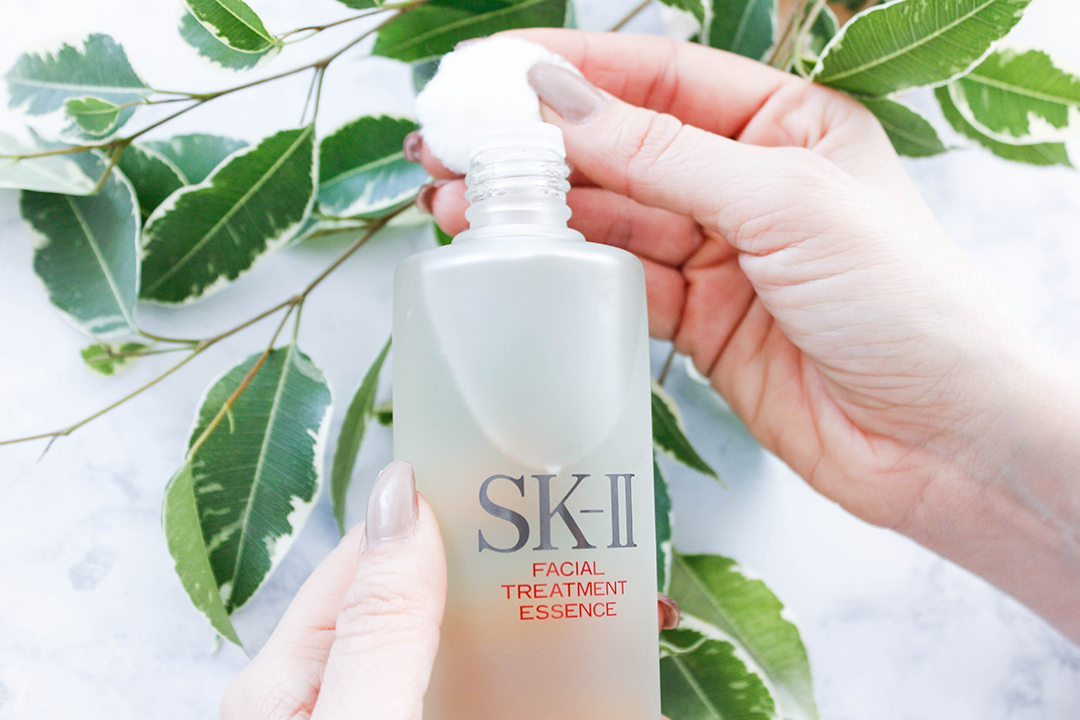 There is such a cool story behind this product that I also wanted to share:
Over 35 years ago, when it was noticed that that workers in a sake brewery had elderly faces yet extraordinarily youthful hands, an SK-II scientist embarked on a journey to discover why. Convinced that the secret lay in the fermentation process, the scientist spent years screening through more than 350 strains of yeast. A nutrient-rich liquid that seemed to defy aging was discovered; they named it Pitera — it has since become known around the world as the SK-II 'Secret Key' to beautiful skin.
Pitera is made up of a blend of vitamins, amino acids, minerals and organic acids that work together to stimulate and refresh the outer layer of the skin, to provide balance, boost moisture levels and combat signs of aging. Pitera is sourced from only one over 35 years ago.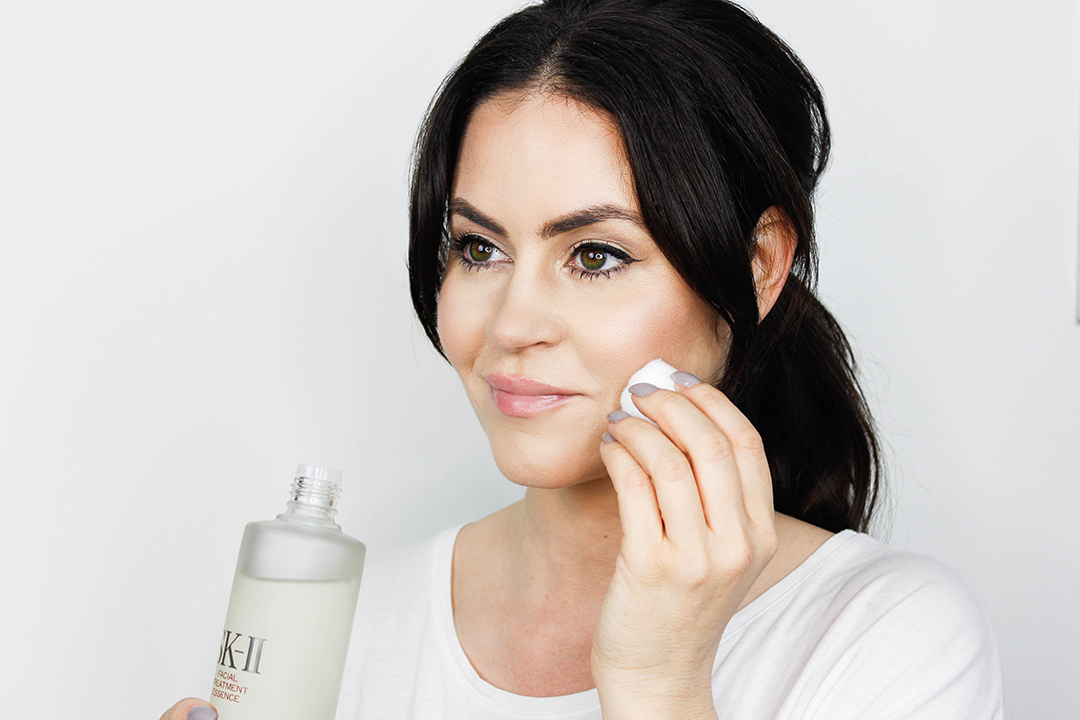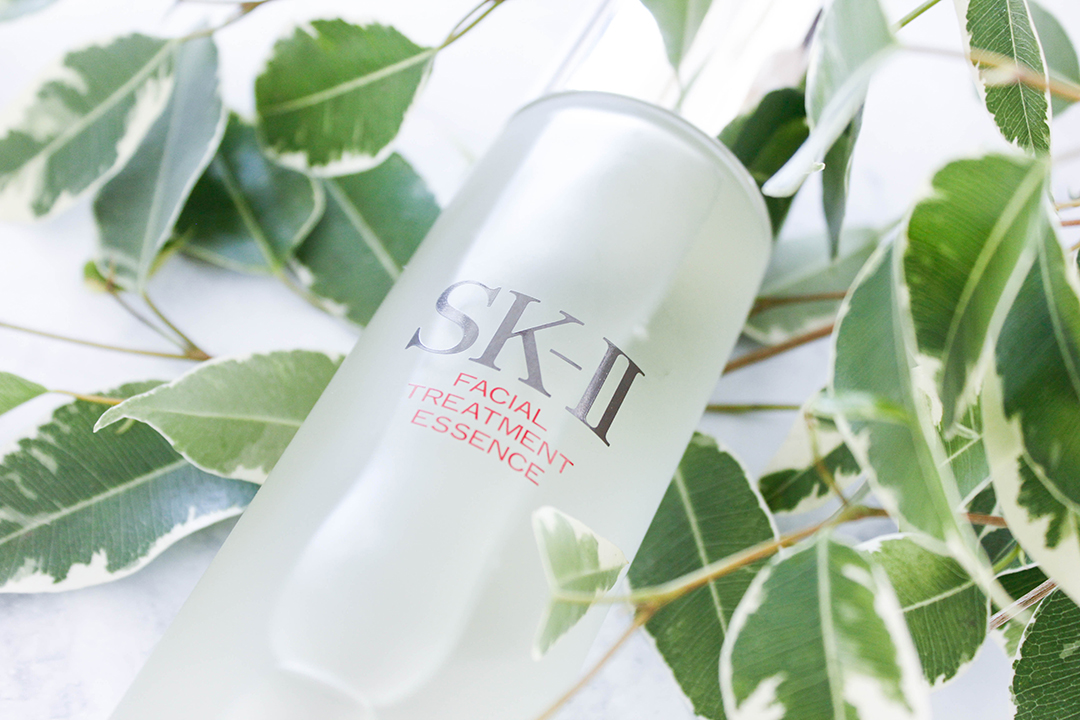 All said and done for me, this is a product I would definitely recommend trying if you are in the market for a great anti-aging skincare product.
To learn more about their #ChangeDestiny campaing, celebrating women who take control of their destiny, campaign click here.
XO,