During the summer months, I live in dresses (exhibit A, B and C)  and most of the dresses I own are geared towards the day. When it is hot, I rarely feel like changing when the sun goes down and it's time to turn up so I've sort of mastered the art of simple transitions.
The secret is all in the accessories. Just a few accessory changes and you can make the dress actually look like it was meant for a night on the town instead of a day at the beach.
This look is a great example of how I do it.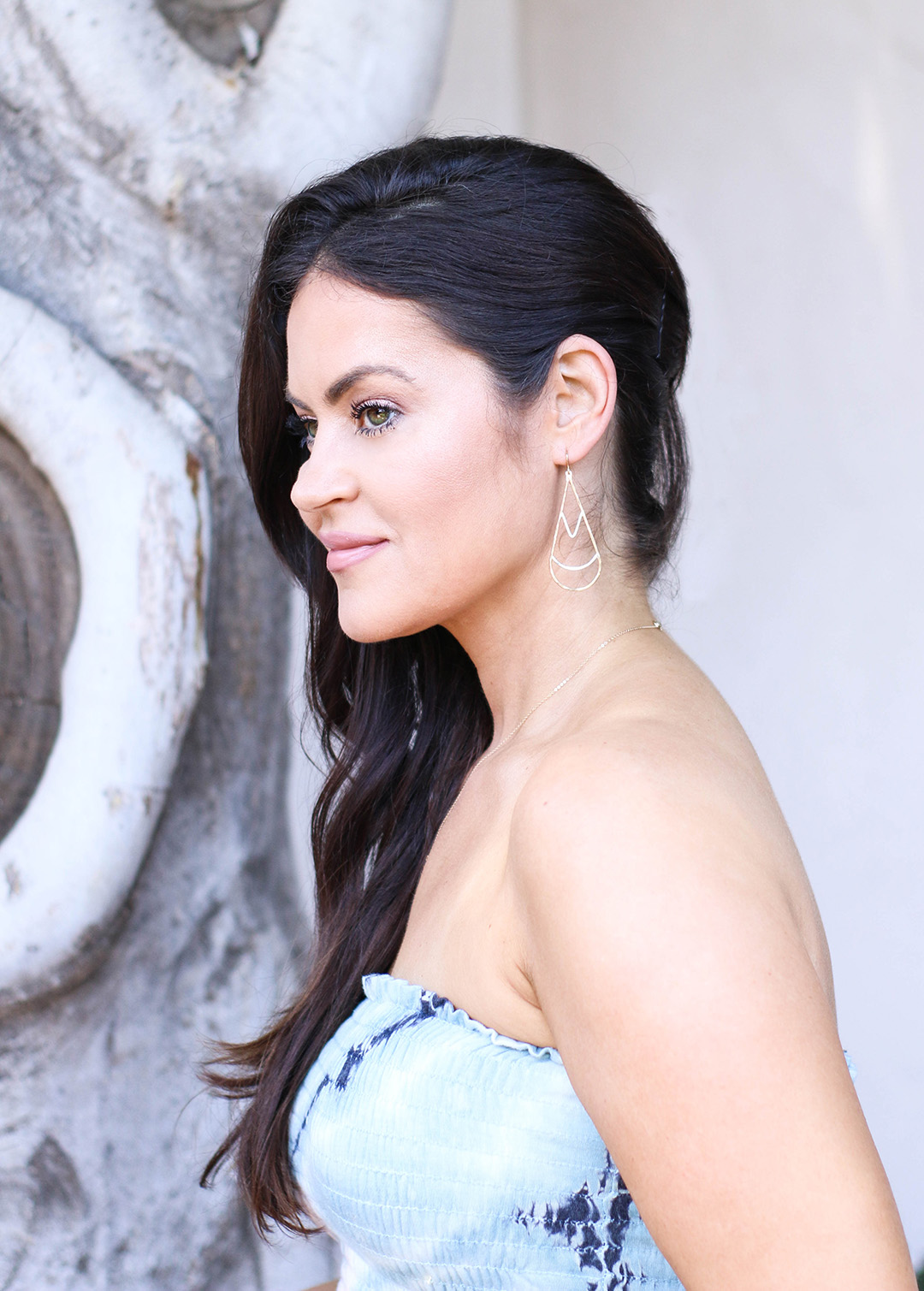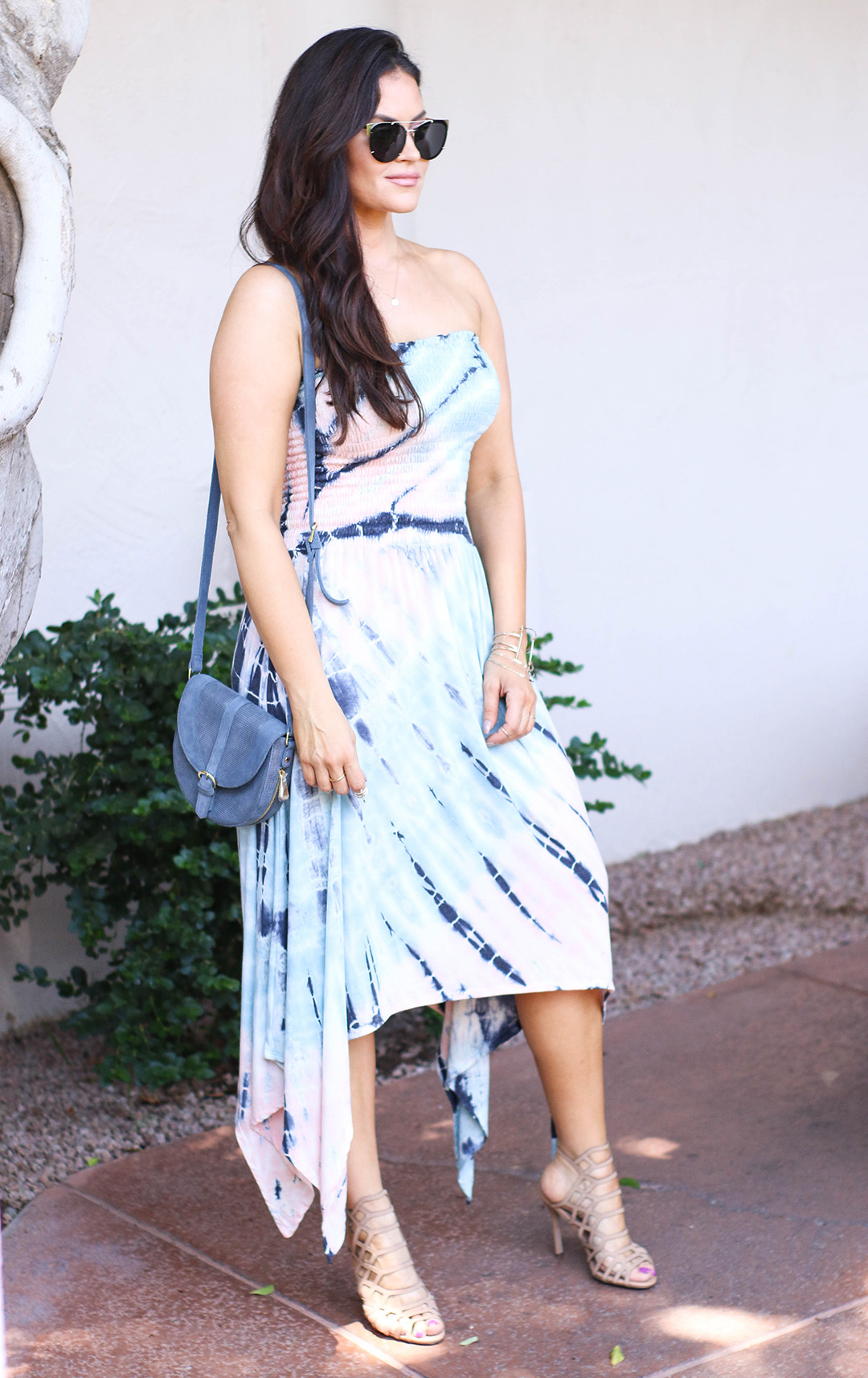 Jewelry
While I think beads and colorful pieces are fun for summer, when the sun goes down it's time to break out the metal. I think simple gold jewelry is such an easy way to dress up a dress regardless of how casual it is.
I'm a big fan of piling them on as you can see below! The more the merrier!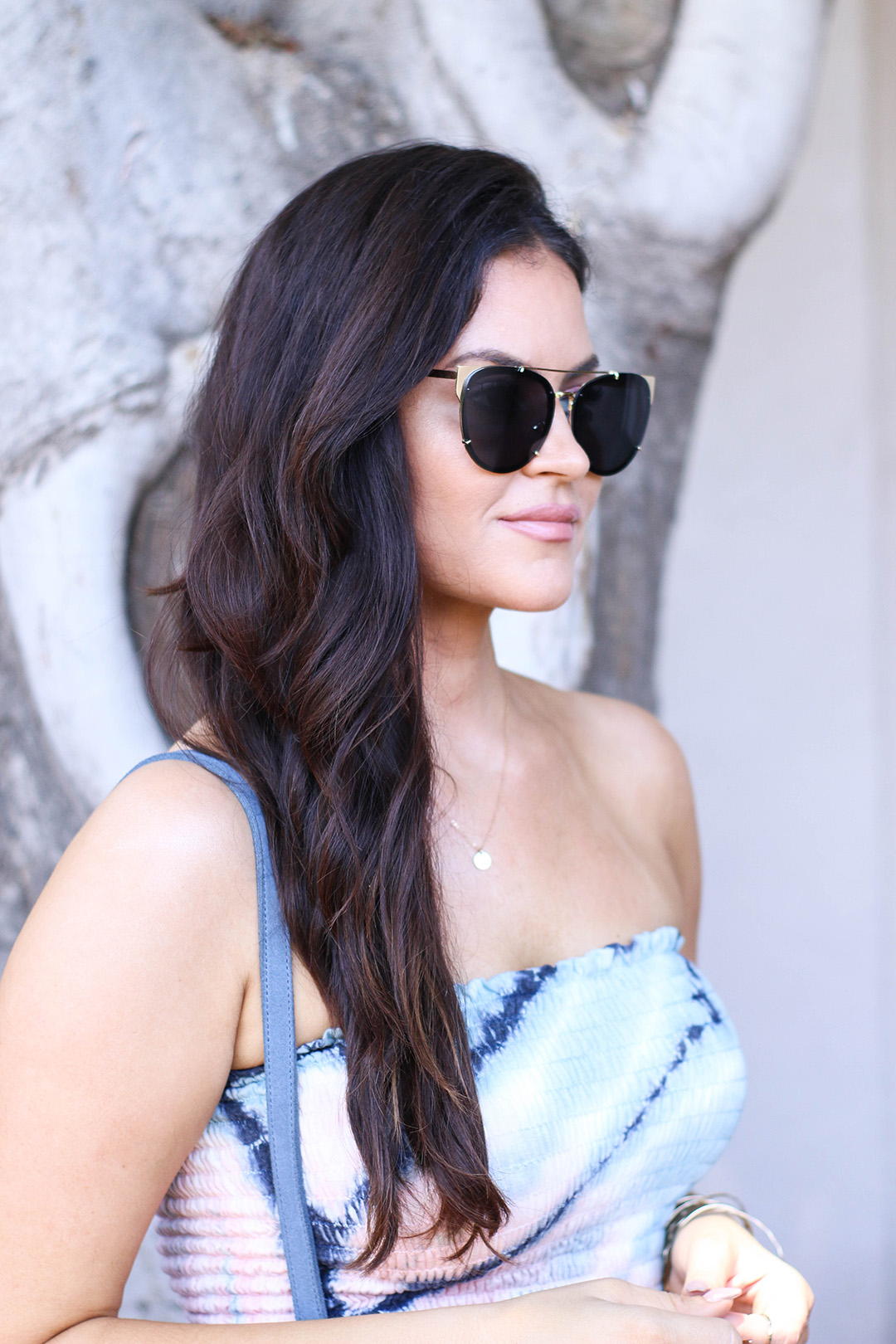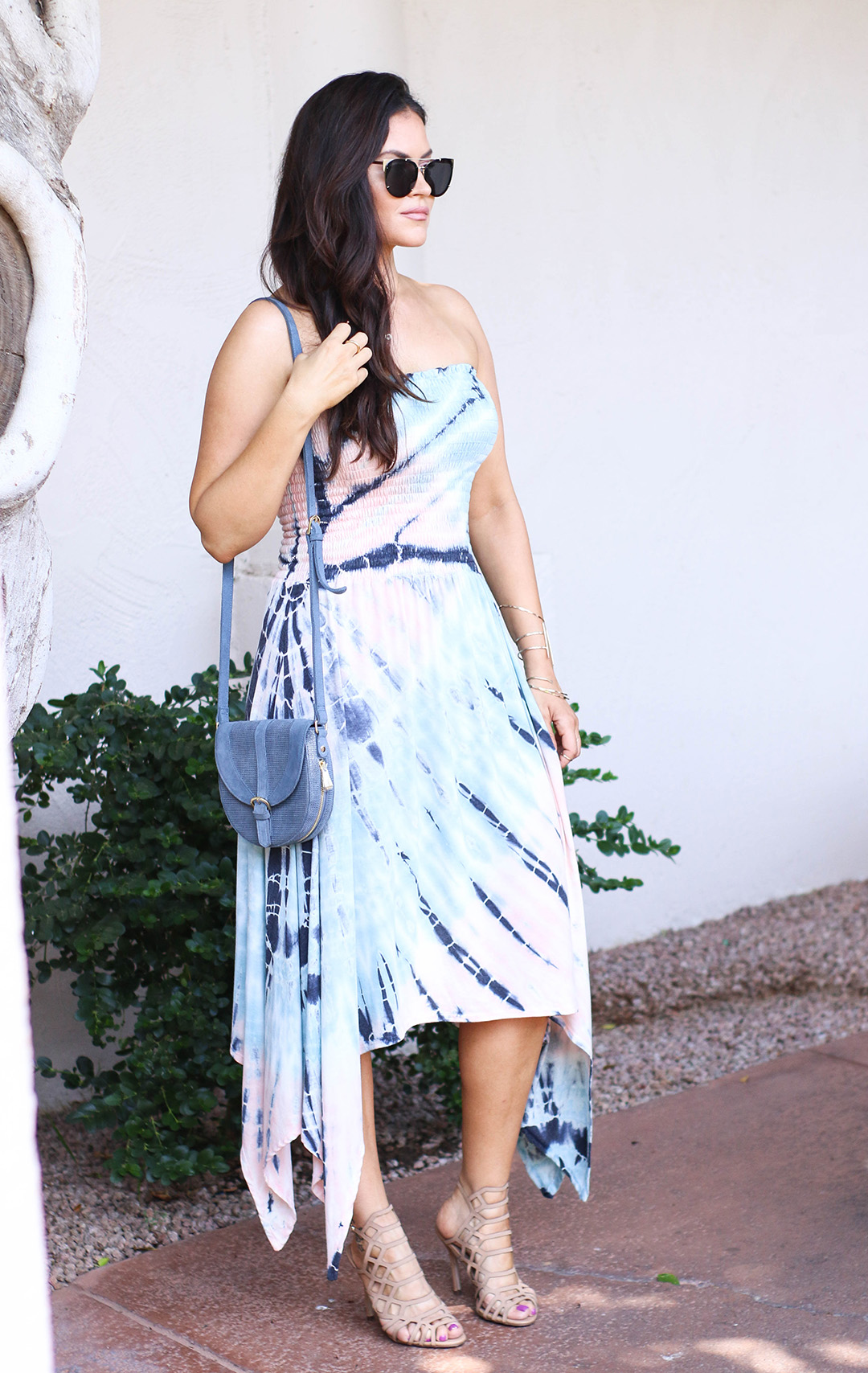 A Simple Bag
During the cooler months I would suggest a clutch, but for summer I'm all about keeping things hands free. I always reach for a small yet feminine cross-body style for nights out.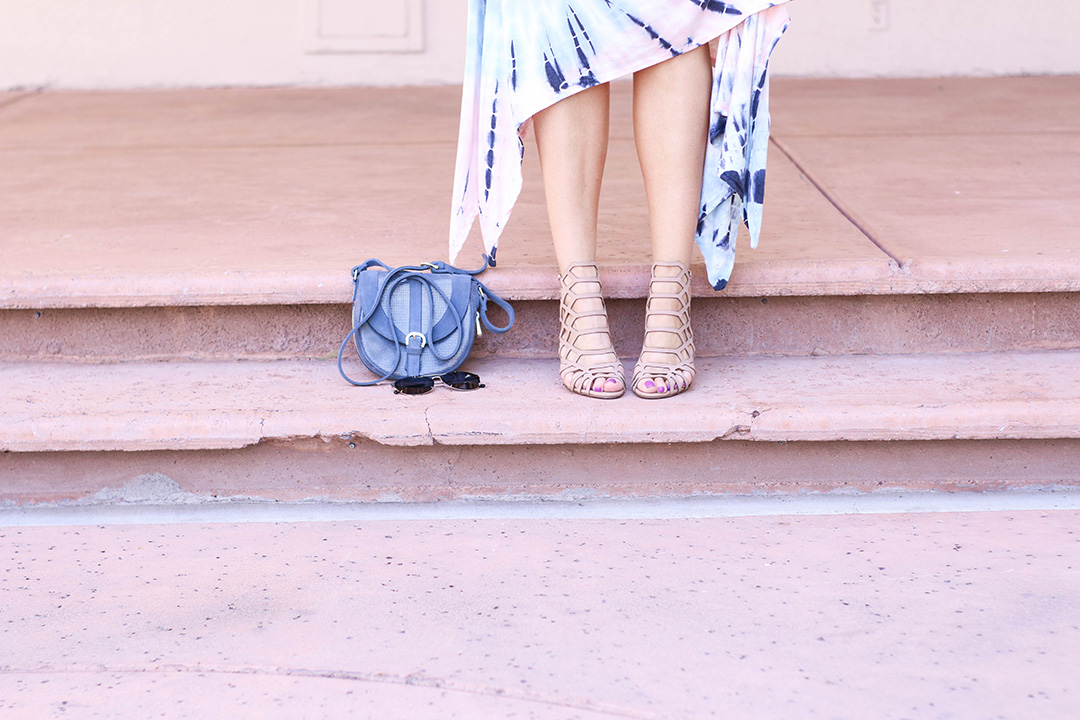 Heels
Perhaps the easiest and most obvious, is to change the shoe. During the day I can usually be found in some version of a flat sandal, but when the sun sets, it's time to step it up! I will usually swap to a heel like this nude version, or even a wedge as I discussed last week.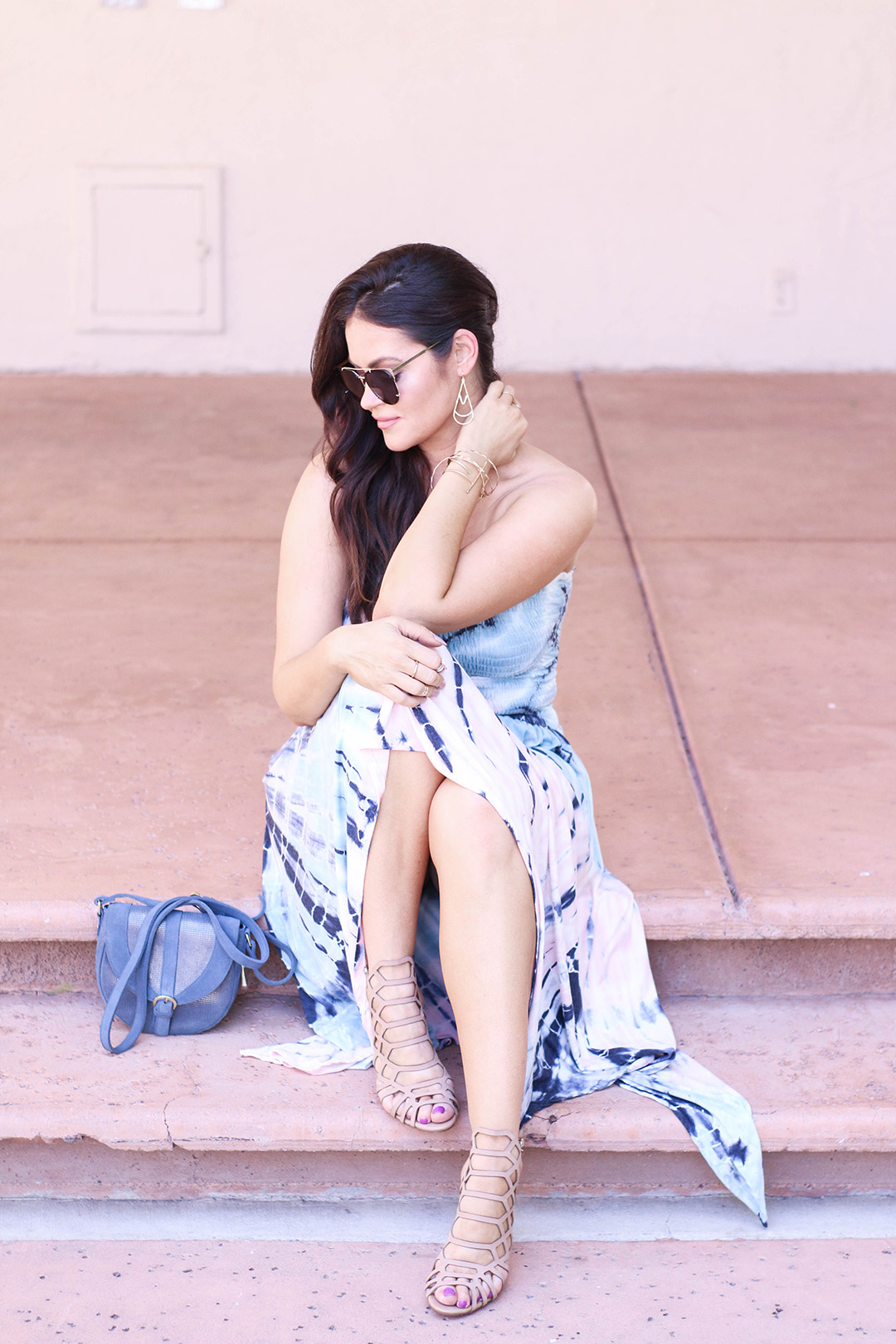 Outfit Deets:
Dress, Shoes and Sunnies: Go Jane, Bag: Clove + Revel, Necklace, Personalized Cuff and Skinny Rings: Fashionable, Bangles, Bar Cuff, Wave Ring, Earrings, Ladder Ring

XO,