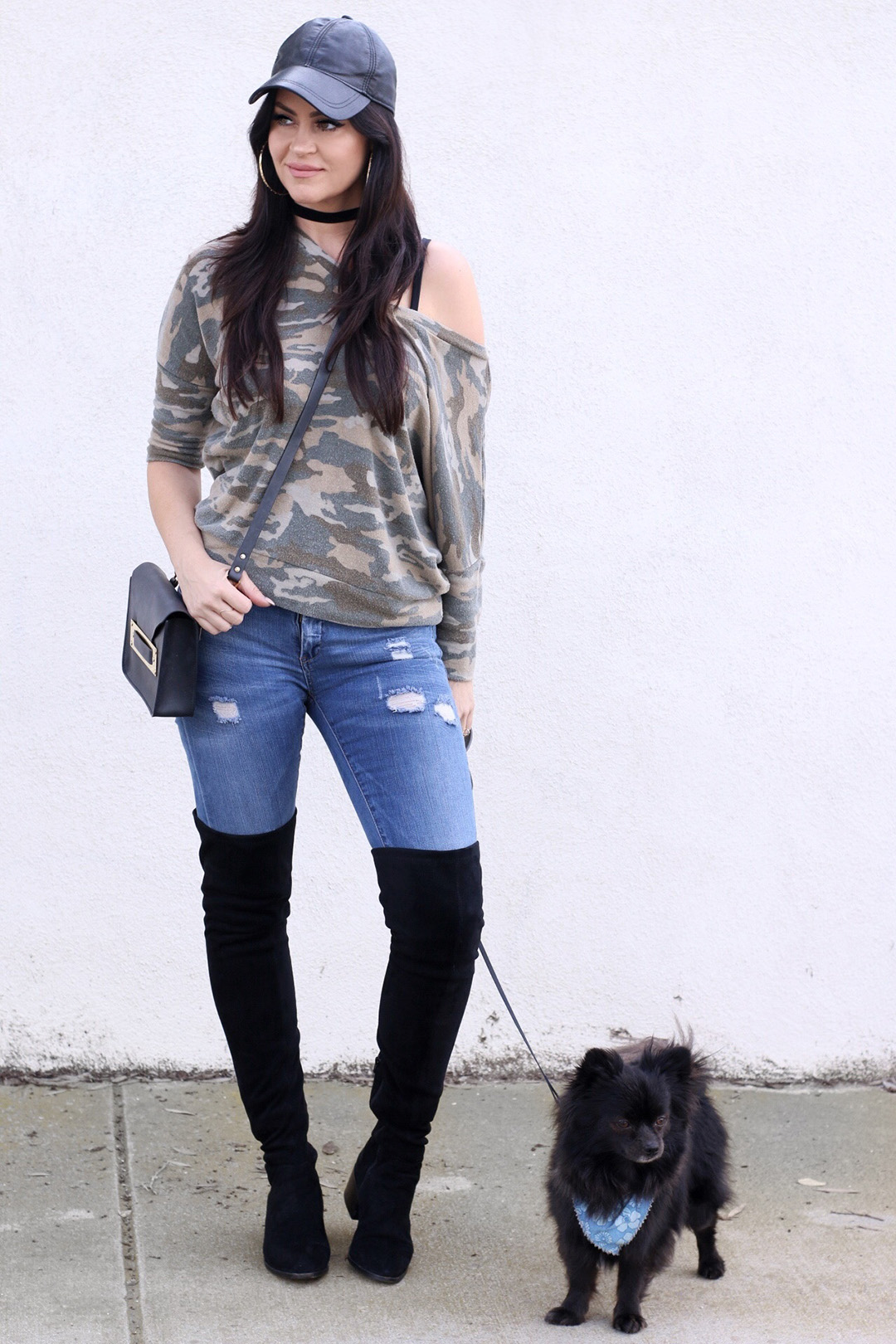 Hey Loves!
I know I've been a bit MIA the past week but I've been doing a bit of traveling and if you're following me on snapchat you've seen what I've been up to. If you aren't following me over there you should! I love connecting with you guys on a more personal level.
Anyway all this traveling has meant I've been living in some serious casual outfits. I'm all about making comfort look cute and for me, it's all in the accessories. Denim and a simple top is almost always the base for my go to casual look and then I just pile on some cute accessories and call it a day.
These over the knee boots have been on heavy rotation since getting them several weeks ago. They are like wearing the chicest slippers on the planet. Paired with a leather baseball hat, choker, hoop earrings and a cross body bag and the look is complete. I wear this road tripping, weekend shopping, running errands and just hanging out.
My additional accessory, a certain fuzzy puppy, is Gunnar. He's been a constant on my snapchat lately and has been hanging with me quite a bit. Is he not the cutest? I've been snapping him like the crazy puppy step mom I've become, but can you blame me? Look at that face!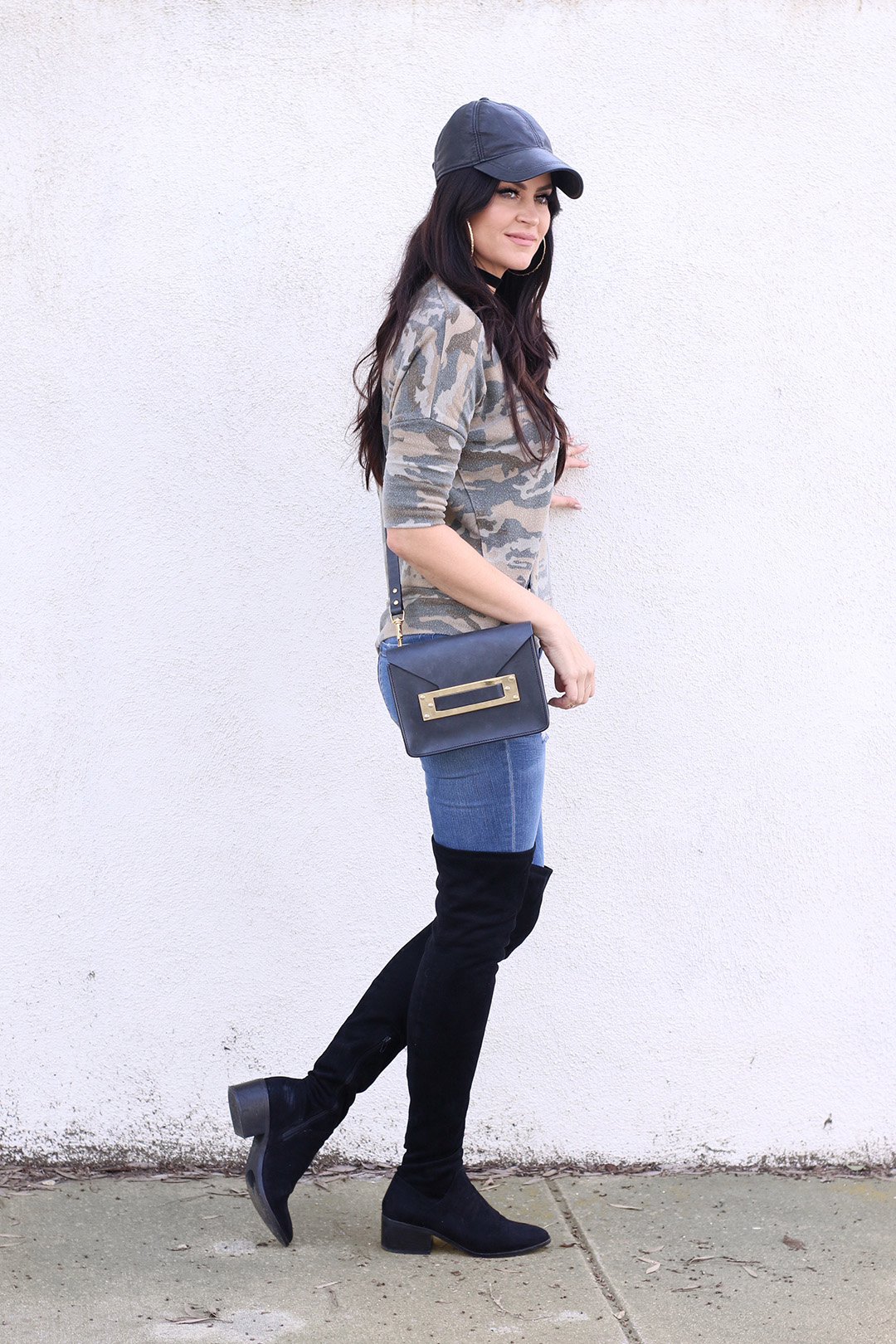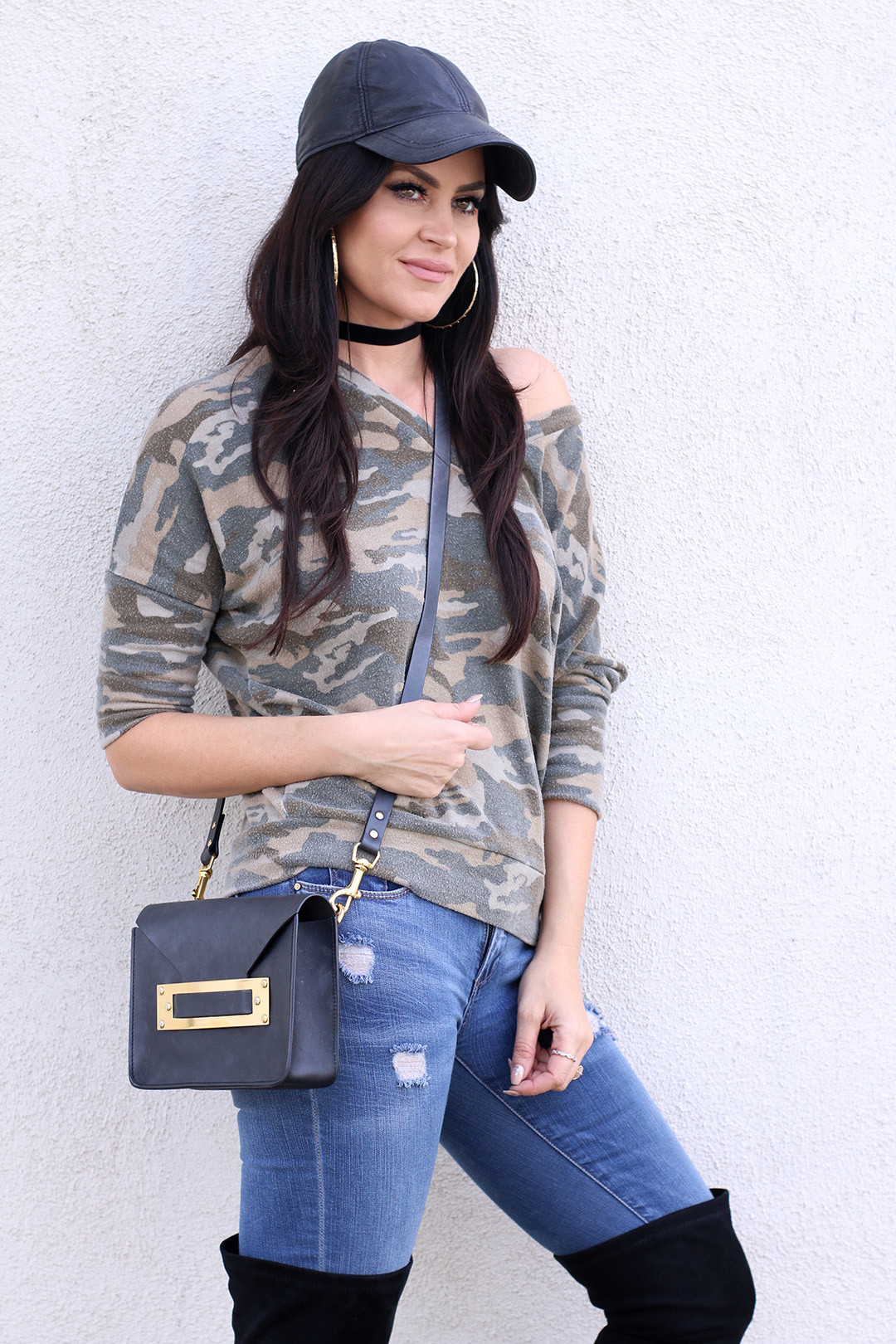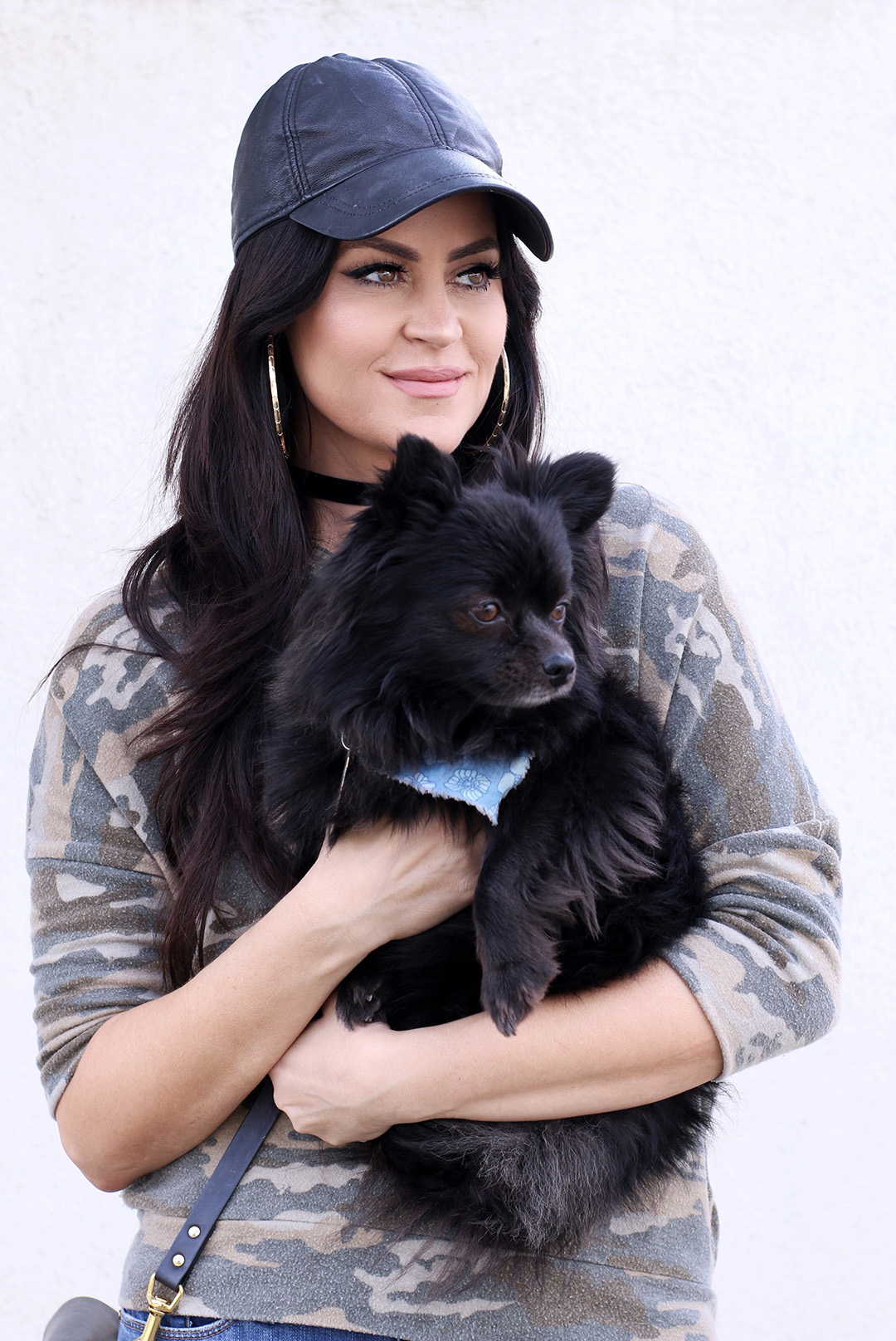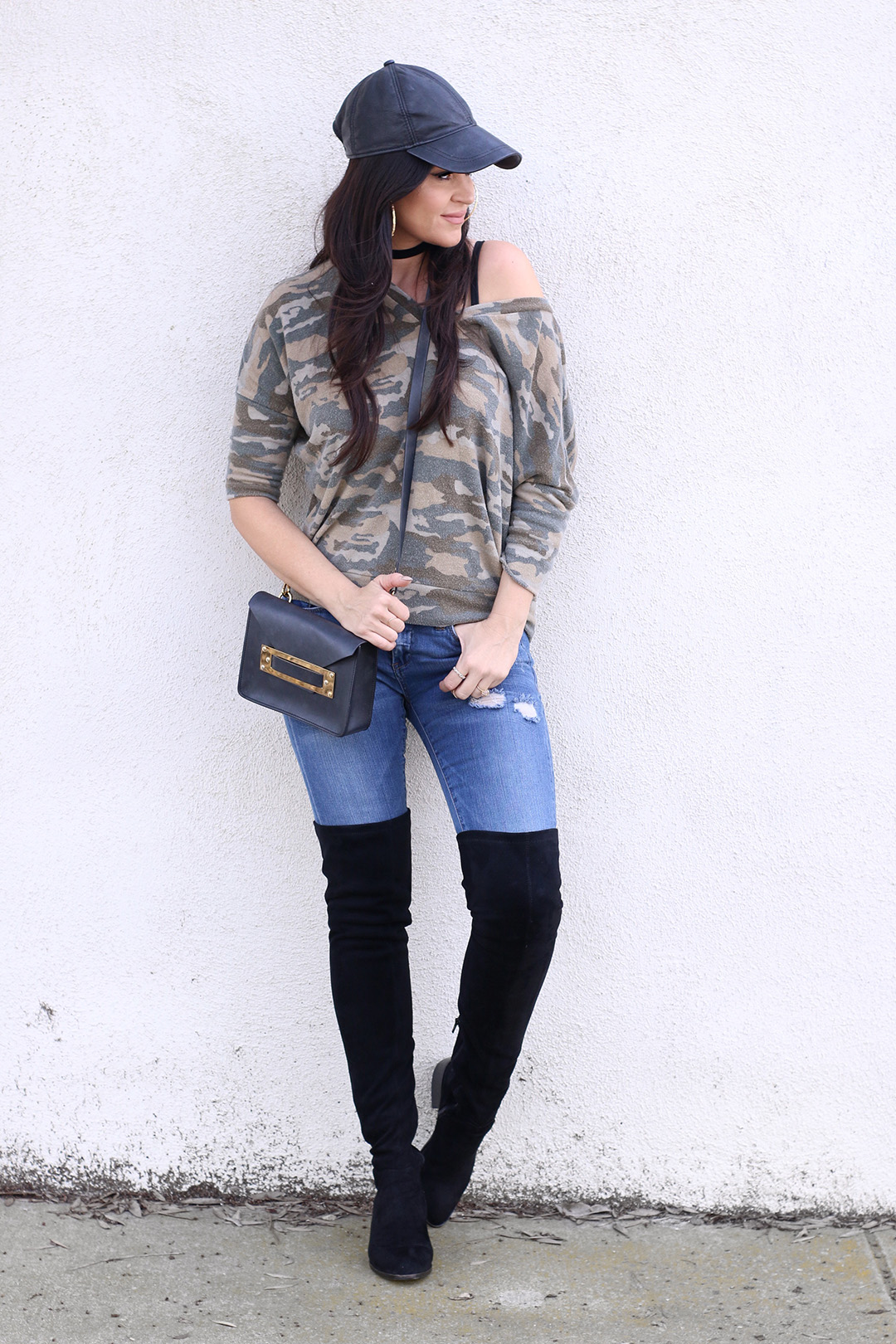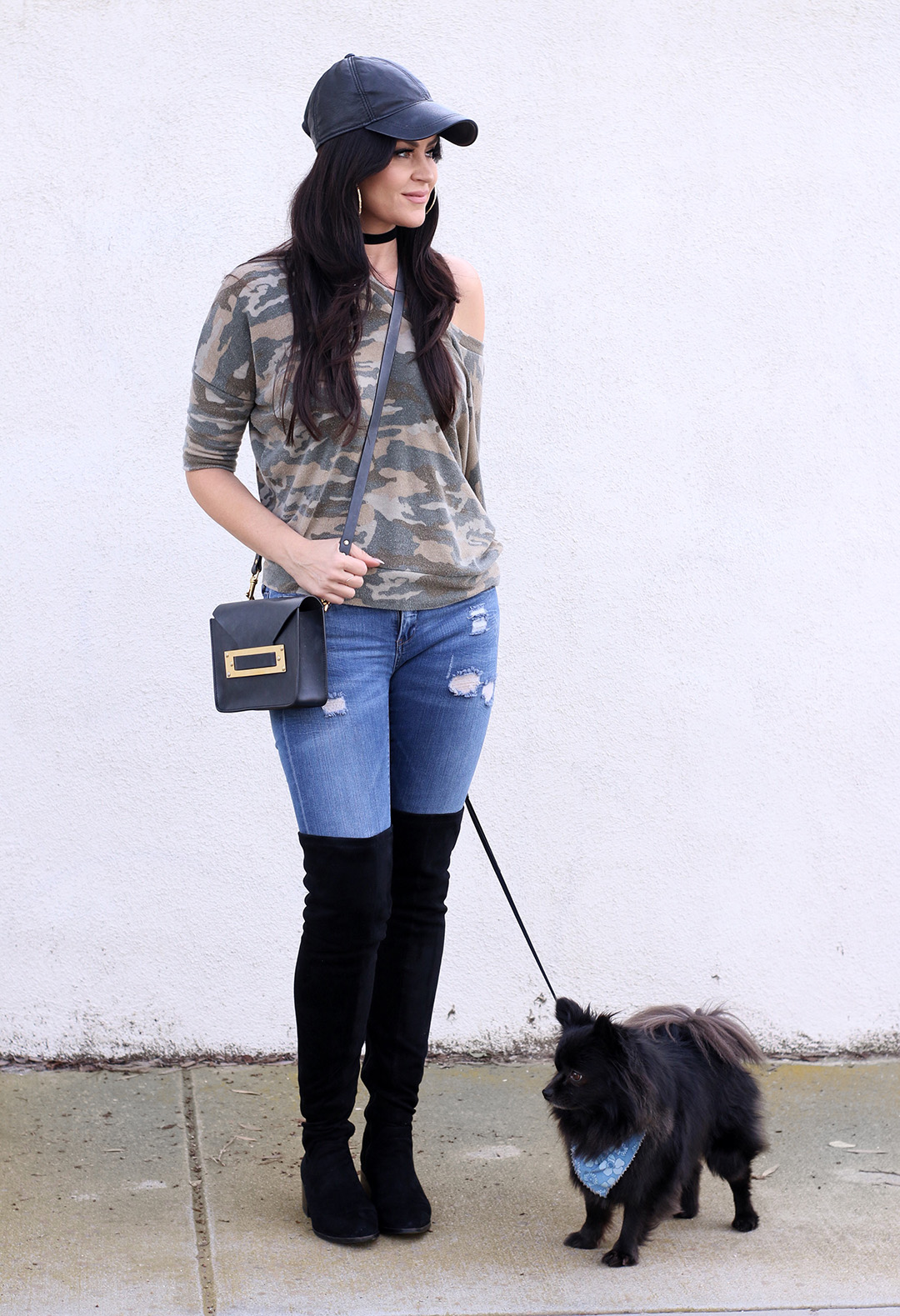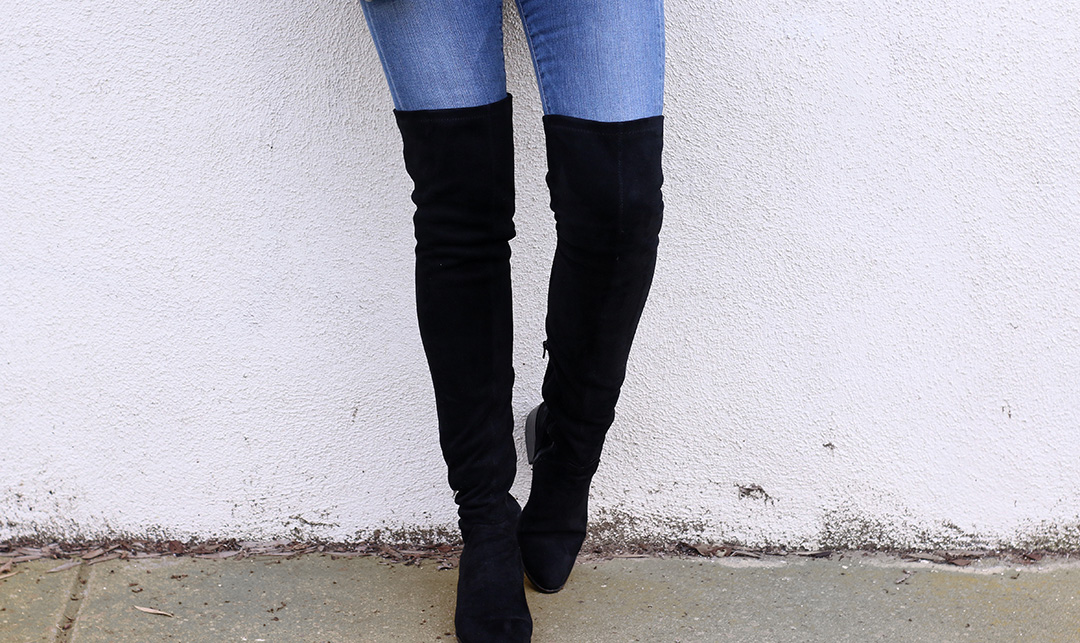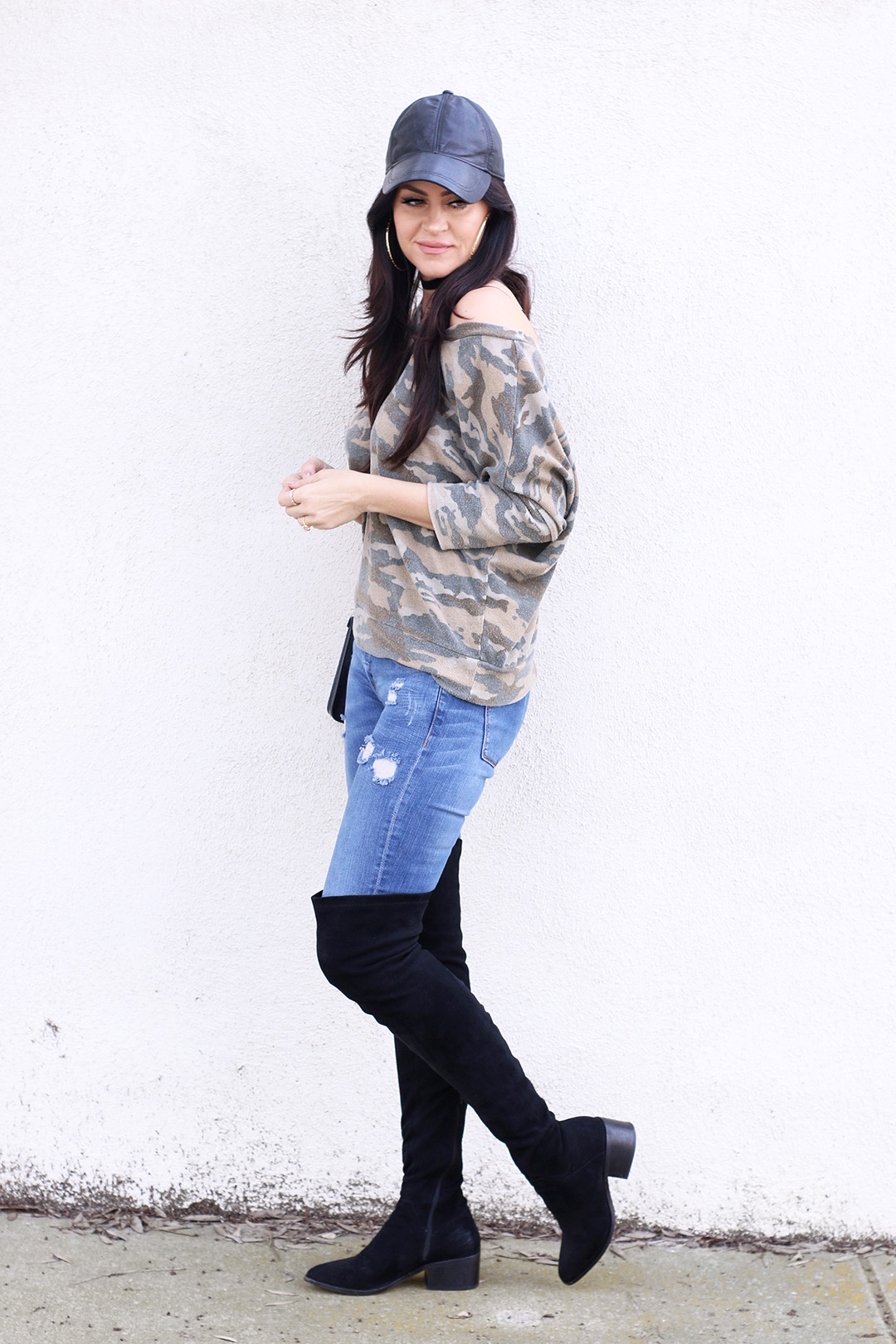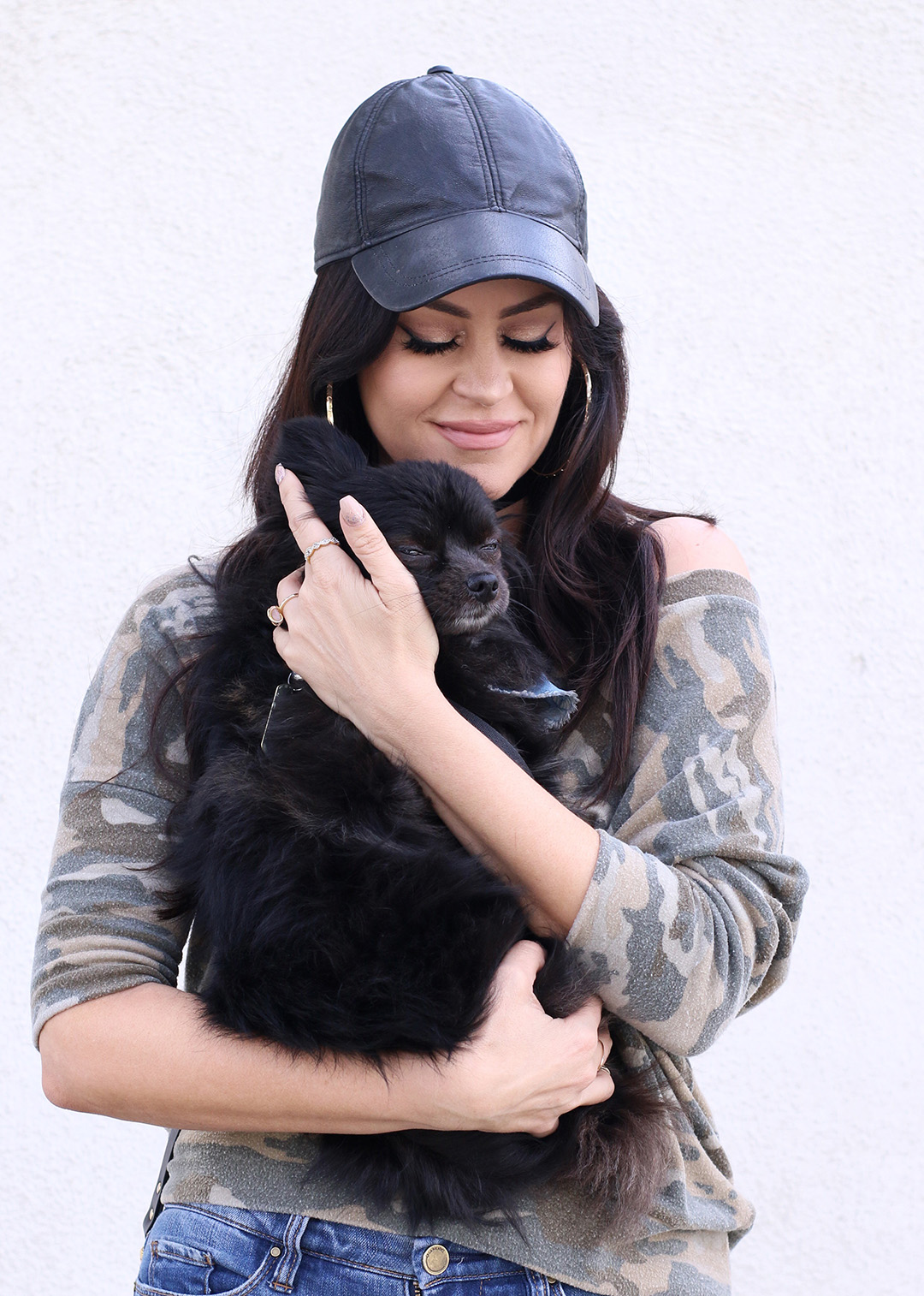 The Deets: Sweatshirt – Chase Brand, Denim – Blank NYC, Boots – Steve Madden, Hoops – Target, Choker – Happiness Boutique, Bag – Sophie Hulme
XO,