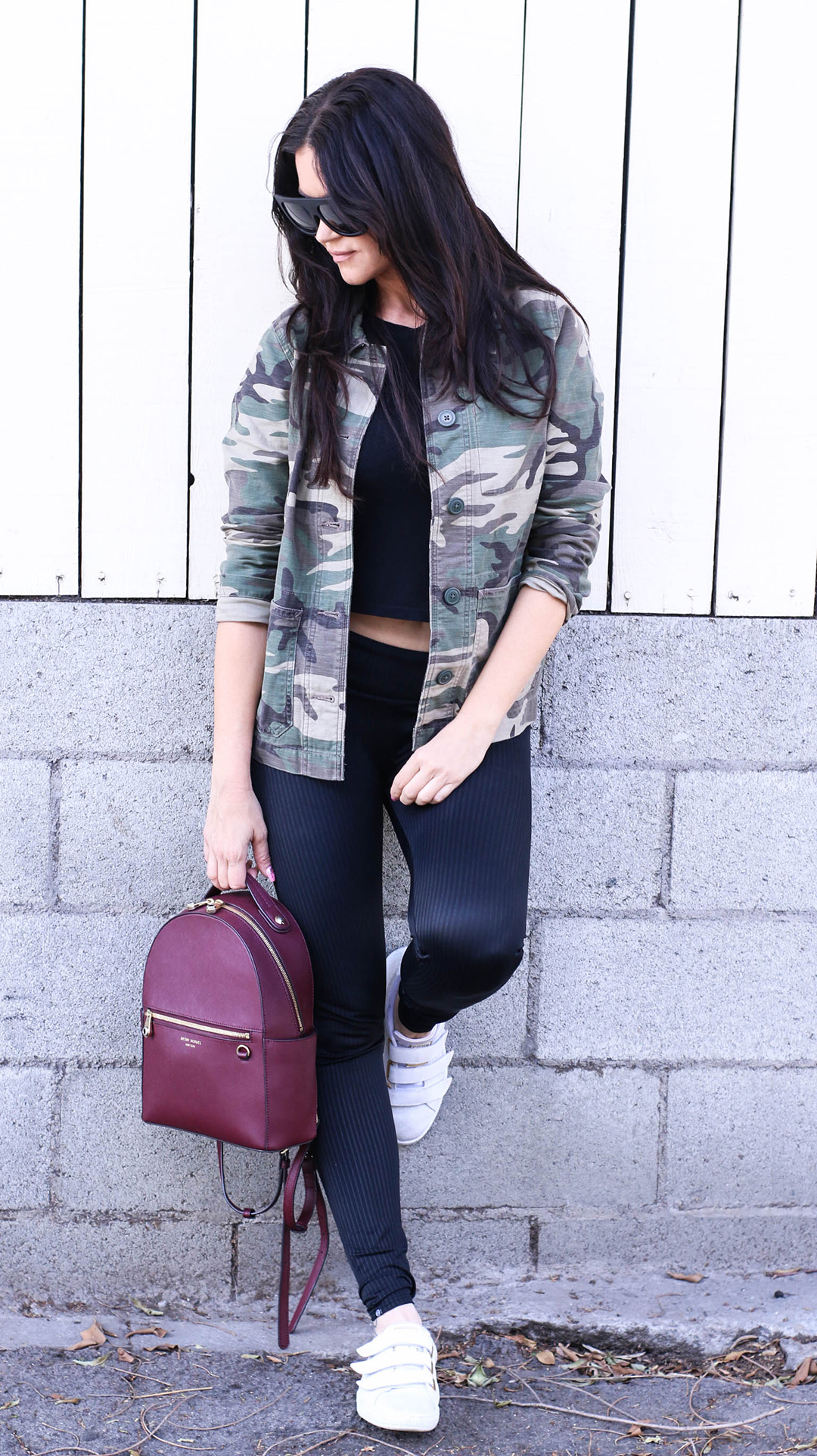 Lately I've been all about chic comfort. It started a few months back with all the traveling I've been doing. These leggings are one of my favorite pairs and I decided to wear them with a croptop and sneakers just to be comfy in my car rides to Vegas. Eventually I threw on a military inspired jacket, which looked cute, but I ended up losing because I left it at a restaurant and someone clearly thought it was their lucky day (insert sad face emoji)
I ended up finding this really cute camo jacket at Shopbop to replace it and it definitely gives that same vibe. Scroll on down to the bottom of the post to get details because Shopbop is having a major sale and you definitely won't want to miss it. I am going to snag a few more pairs of leggings like these.
This look is perfect for travel in general and has quickly become my uniform. I actually got these sneakers on Shopbop as well so you can get them in the sale too!
The Outfit Deets: Jacket – Levis, Croptop – Minkpink, Leggings – Onzie, Sneakers – Puma, Sunnies – Quay Australia, Bag – Henri Bendel
XO,